The Natural History Museum Los Angeles has a Dinosaur Hall, fossil pit, and meteorite collection!
Spend 2 to 3 hours exploring this awesome museum at Exposition Park, and combine it with a visit to the free California Science Center next door.
The Natural History Museum has two entrances. The main entrance is at 900 Exposition Boulevard at the Otis Booth Pavilion, and the older entrance is at the Rose Garden.
Check hours & admission and free days.
10 best things about Natural History Museum Los Angeles
1. The museum is inside a stunning 1913 beaux arts building at Exposition Park in LA.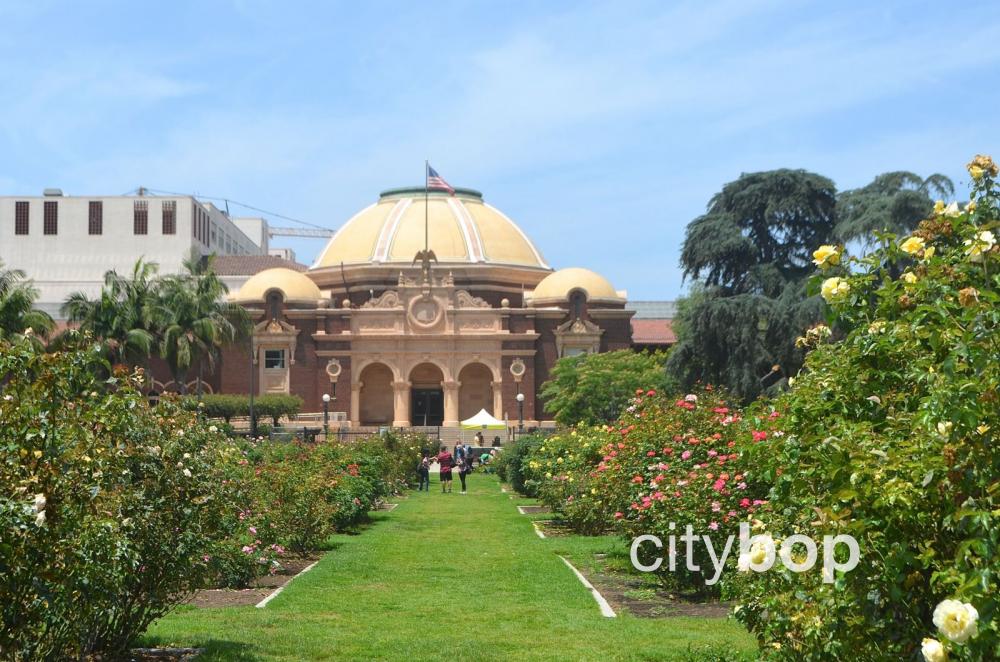 Natural History Museum Los Angeles: 10 BEST Things to Do
2. The eastern entrance from 1913 is one of LA's most magnificent public spaces.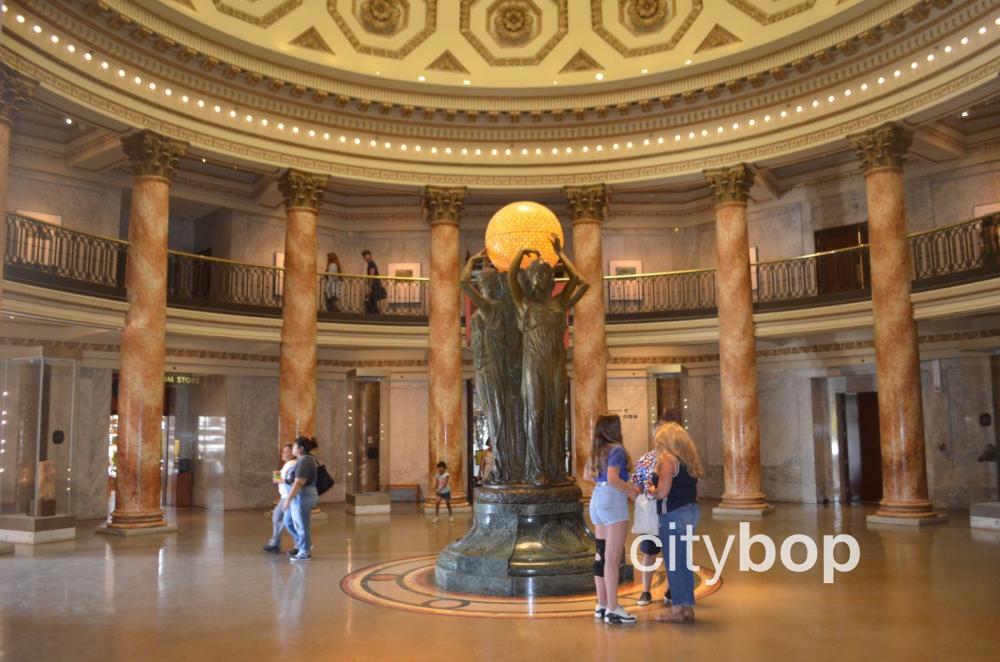 Natural History Museum Los Angeles: 10 BEST Attractions
The eastern entrance to the Natural History Museum Los Angeles overlooks a rose garden and has a domed rotunda with marble columns. The centerpiece of the rotunda is the Three Graces statue, representing the muses of art, history and science.
3. See the famous T.Rex Trio at the Dinosaur Hall.
The popular T.Rex Trio includes three skeletons of a baby, juvenile and sub-adult T-Rex.
4. The 14,000 square foot Dinosaur Hall has 20 dinosaur skeletons and 300 fossils.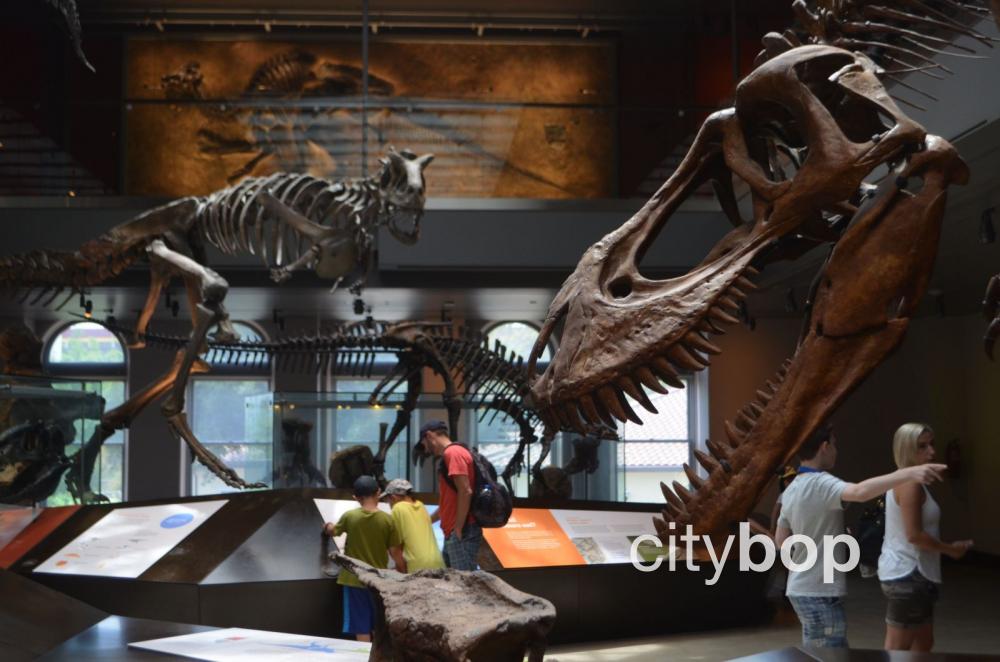 Natural History Museum Los Angeles: Best Exhibits
See the oldest known dinosaur footprint in California! You can also hold dinosaur eggs.
5. Check out an American Mastodon skeleton that went extinct 11,000 years ago.
See skeletons of post dinosaur age mammals in the Age of Mammals Hall at the Natural History Museum Los Angeles, like the American Mastodon, polar bears, walruses, zebras, elk, cheetah, bisons, wolves and a Sumatran Tiger,
6. See Allodesmus skeletons suspended from the ceiling, that swam through a submerged California 15 million years ago!
7. Check out the beautiful African and North American Diorama Halls with lions, giraffes and elephants.
Observe beautiful dioramas from the 1920s (staged landscapes) of lions, giraffes, elephants, gorillas, chimpanzees, elephants, bison, moose, and bears at the Natural History Museum Los Angeles.
8. Be dazzled by 2,000 specimens at the Gem and Mineral Hall.
Be dazzled by 2,000 spectacular specimens on display at the Gem and Mineral hall. These include meteorites, polished gemstones, and minerals. See the biggest gold nugget in California, the famous Mojave gold nugget.
9. Play with microscopes and dig for fossils, at the Discovery Center.
Experience hands on fun at the indoor Discovery Center, where you can dig for fossils at the Paleo Play Zone. There's also an insect zoo, microscopes and magnifying glasses.
10. Hang out in an enchanting Nature Garden.
Kids can paddle in an urban creek bed with waterfall. There's also a Get Dirty Zone with a compost bin to dig around in, stumps to step on, and a willow house to explore. The pond is full of ducks, insects, dragonflies and fish, and there's also a pollinator meadow with californian native plants, bee hotels, and hummingbird feeders.
Know before you go
Address for the Natural History Museum Los Angeles: 900 Exposition Boulevard, Los Angeles, CA 90007.
Hours and admission: check here.
Free days: check here.

Paid Parking:

On Bill Robertson Lane, just off Exposition Boulevard (cash only).

Public Transport: Ride the cheap EXPO line from Santa Monica downtown, to the Expo Park/USC Station. It takes 50 minutes. Cash for fares.
Food: Natural History Museum Grill.
Gift shop: Yes.
Temporary exhibits: here

.
More Museums in Los Angeles