The California Science Center is near downtown LA in Exposition Park, home to fantastic exhibits like the Endeavour Space Shuttle.
General admission is FREE to the permanent galleries, but excludes the Space Shuttle, IMAX, and special exhibits.
The hands-on exhibits include space exploration, the ocean, the human body, natural ecosystems, and engineering.
Save on parking costs, and take the inexpensive EXPO line from Santa Monica to the Expo Park/USC Station.
10 best things to do at the California Science Center
The California Science Center is located 4-miles southwest of downtown LA at Exposition Park. It's adjacent to the Natural History Museum, and overlooks a stunning 7-acre sunken rose garden.
Exposition Park was built in 1872 as an agricultural fairground. It's also home to the California African American Museum, and Los Angeles Memorial Coliseum which hosted the Olympics in 1932 and 1984.
Here's the 10 best things to do: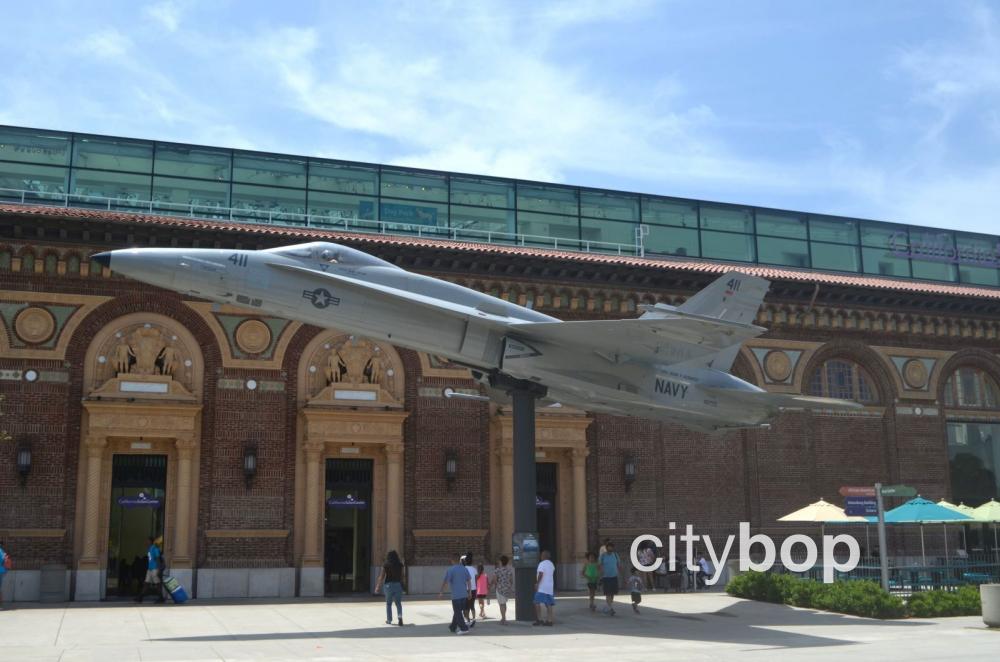 1. Get up-close to the Endeavour Space Shuttle.
The Endeavour Space Shuttle is a must-see. From 1992 to 2011 this fifth and final shuttle had 25 missions.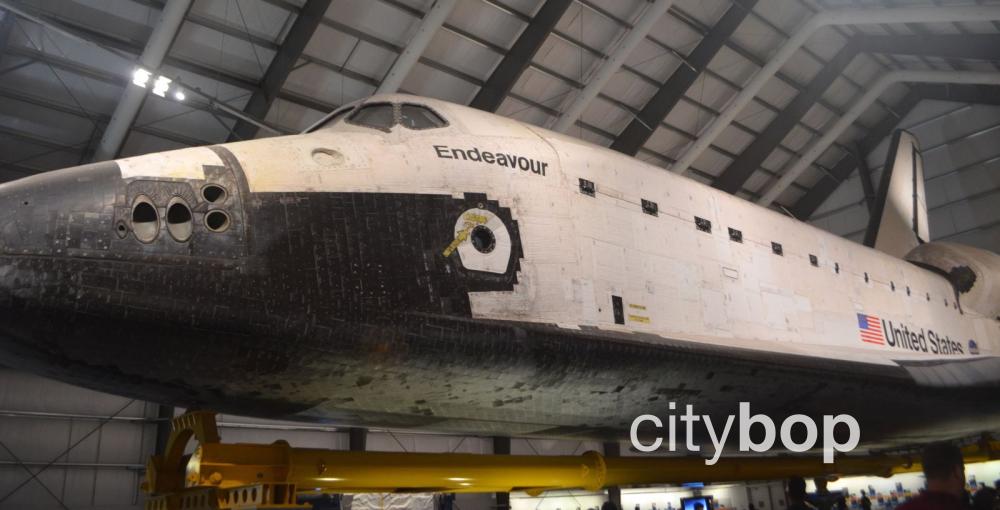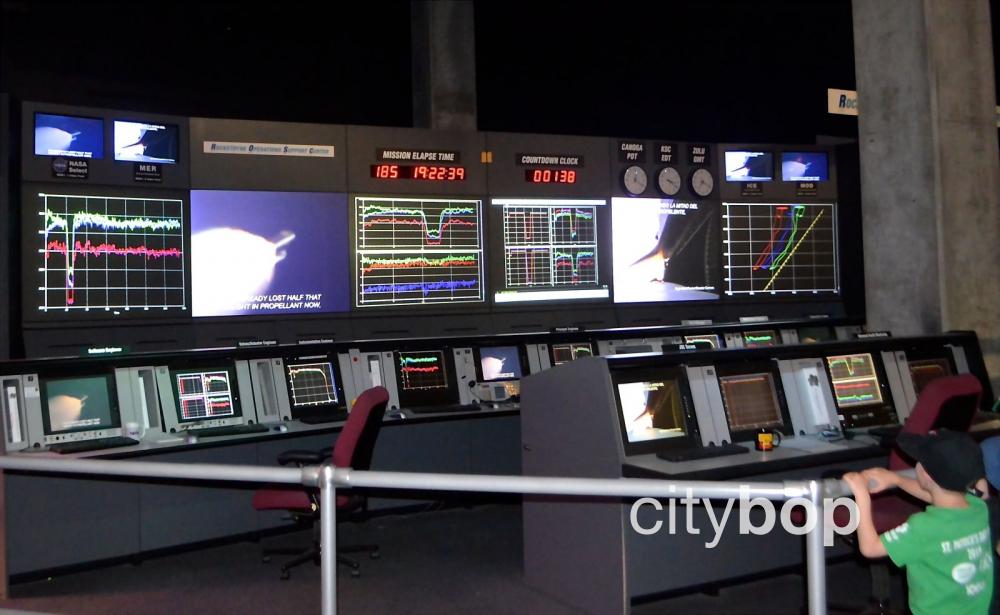 This is the Endeavor Space Shuttle's Control Room.
2. Check out three space capsules.
The California Science Center has three historically significant space capsules to see from the 1960s and 70s.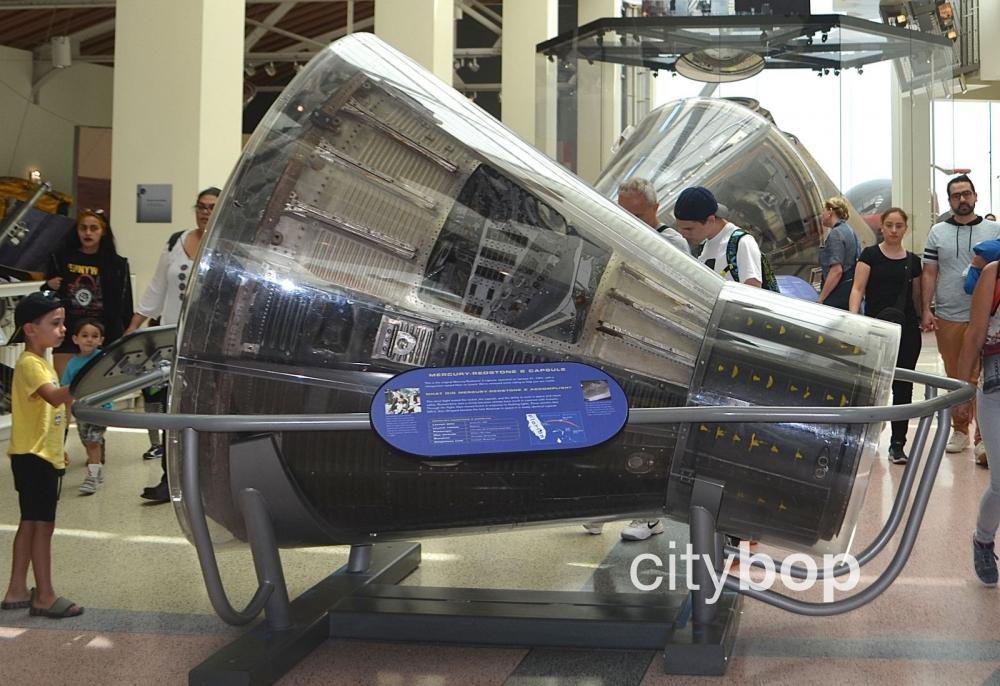 In 1961 the Mercury Redstone 2 Capsule took a chimpanzee into space to test if humans could survive.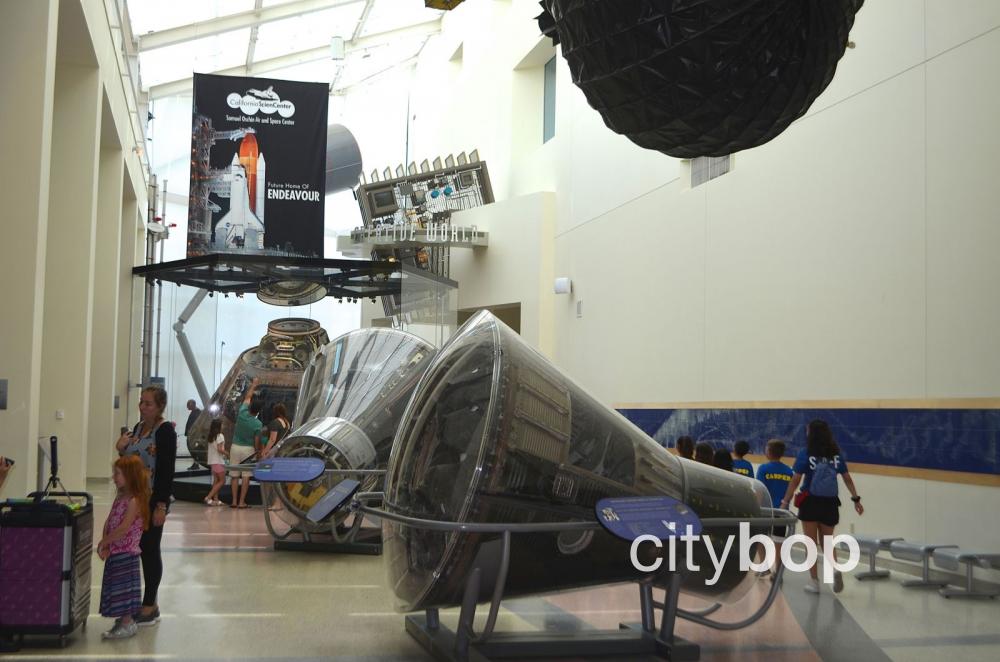 In 1966, a two-man crew traveled to space in the Gemini 11 Capsule on the 9th mission of Project Gemini.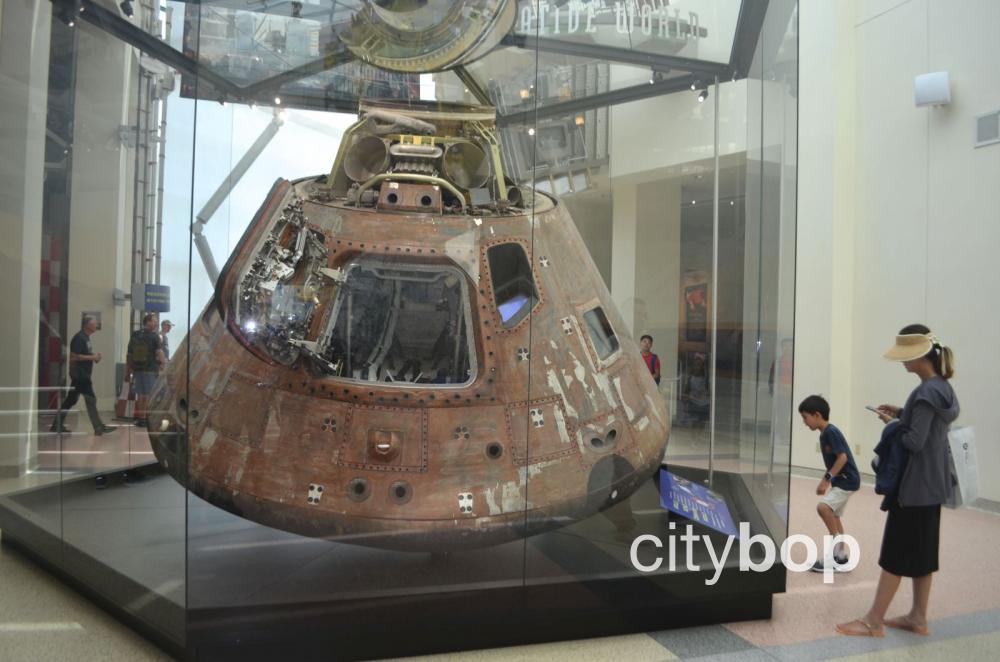 In 1975 the Apollo Command Module docked with a Russian spacecraft in orbit for 44 hours.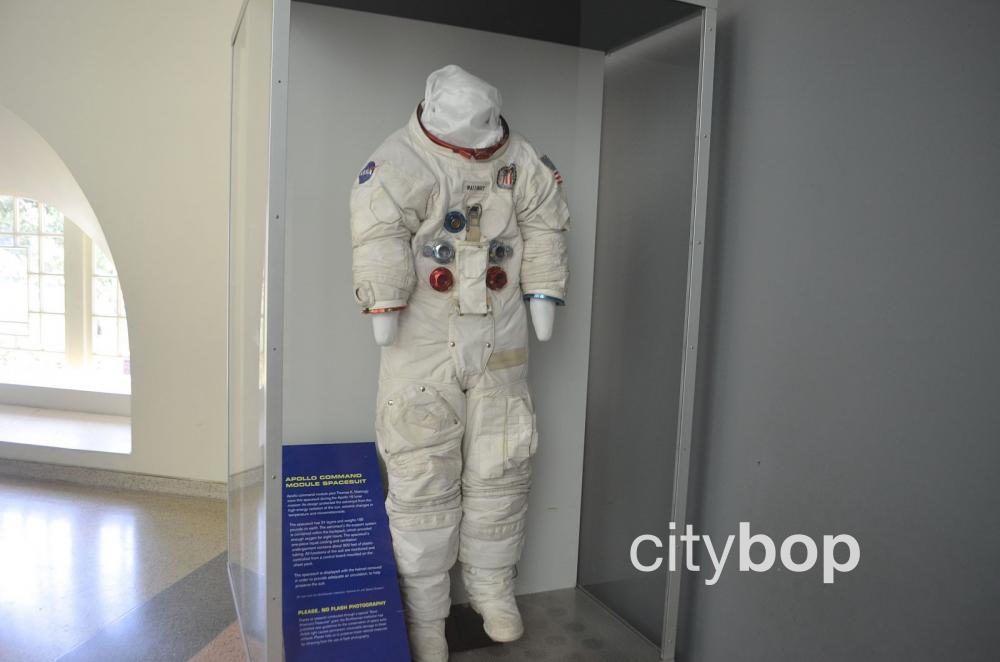 This is the Apollo Command Module Spacesuit.
3. Observe scuba divers in a 28-foot high Kelp tank.
Observe scuba divers in the 28-foot high kelp forest tank, interacting with leopard sharks, moray eels and stingrays.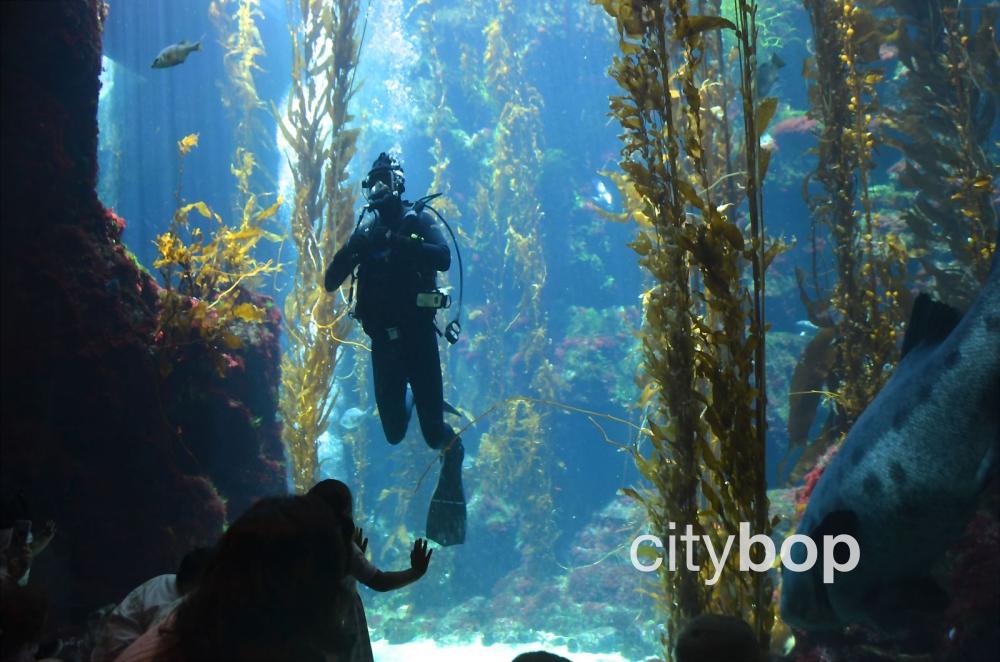 4. Explore touch tanks with seastars and urchins.
See seastars, urchins and anemones, in the tabletop aquariums and outdoor touch tanks.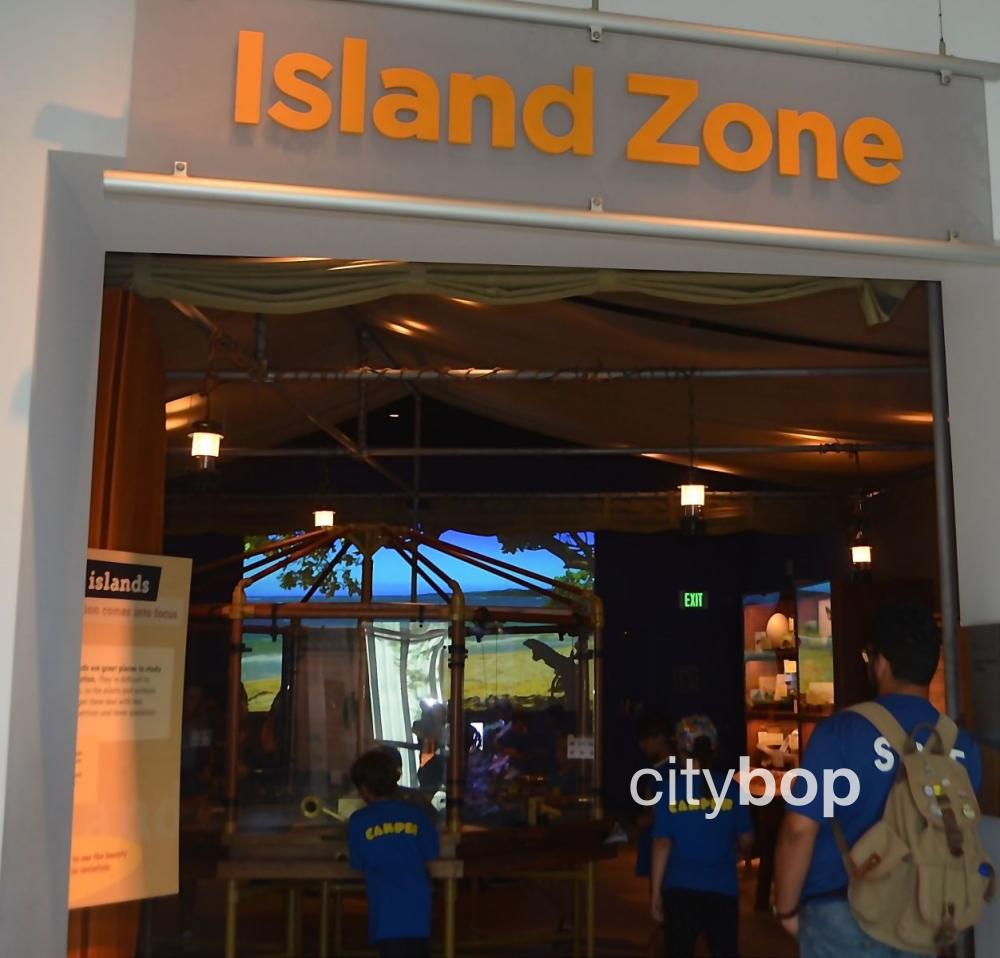 5. Touch an ice wall.
Touch an ice wall and explore how building insulation works in the Arctic and Antarctica.
6. Witness a terrifying flash flood every few minutes.
Witness a flash flood every few minutes in the desert exhibit.
7. Learn about human digestion.
See a human digestion tract processing dinner.
8. Visit the human body simulator known as Tess.
Observe the 50-foot body simulator named 'Tess'.
9. See Snakes and spiders.
Visit the hands-on discovery room to see creepy crawlies like snakes, spiders and even a boa constrictor.
10. Build a structure on the Earthquake Shake Table.
Build a block house and see if it can withstand an earthquake on the Shake Table.
Things to do for kids under age 7.
The Science Museum has three family discovery rooms for children under age 7.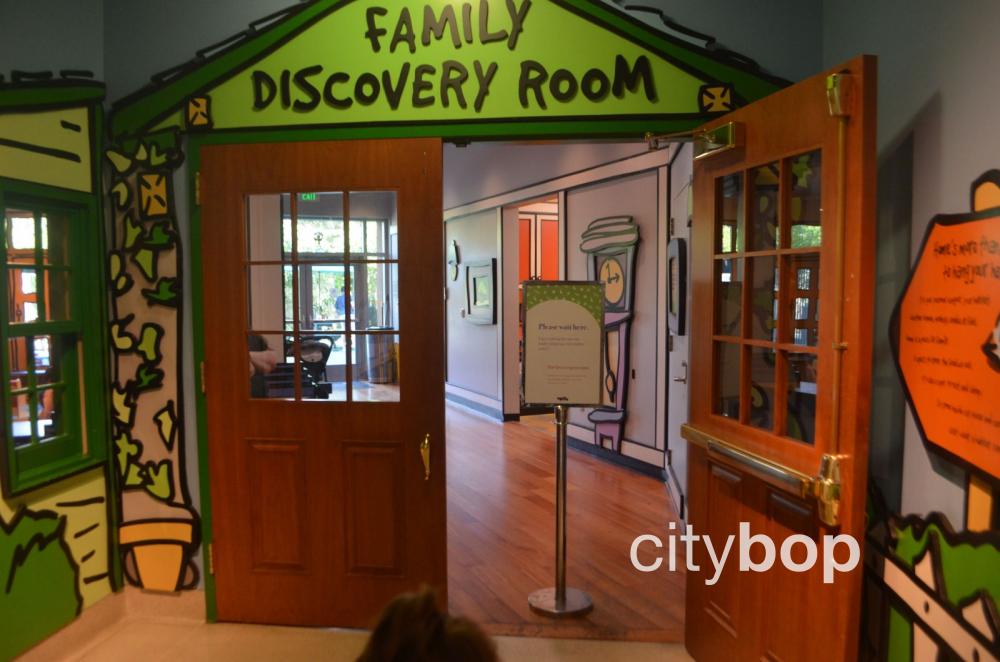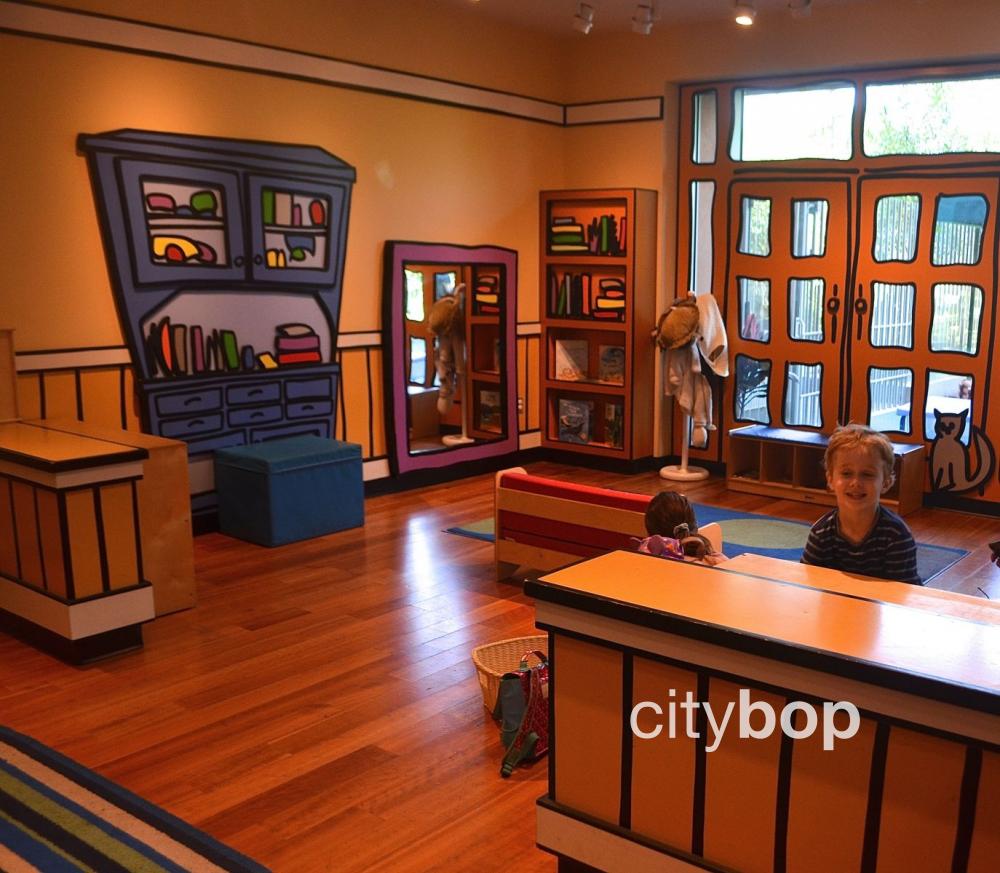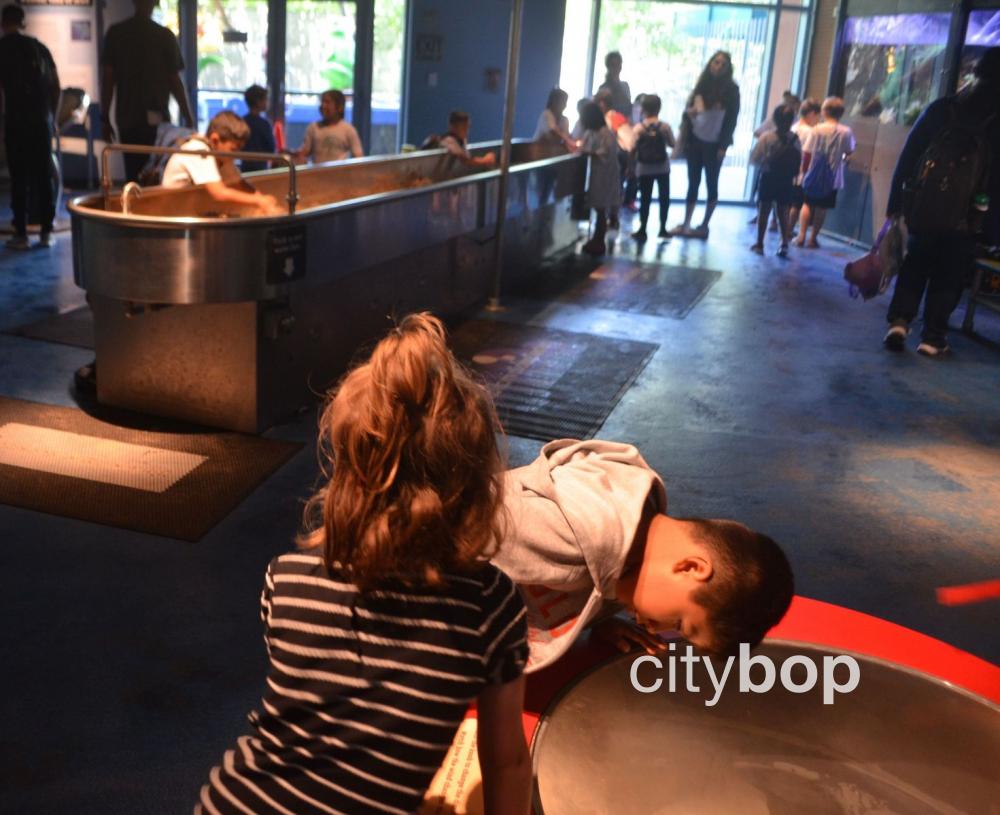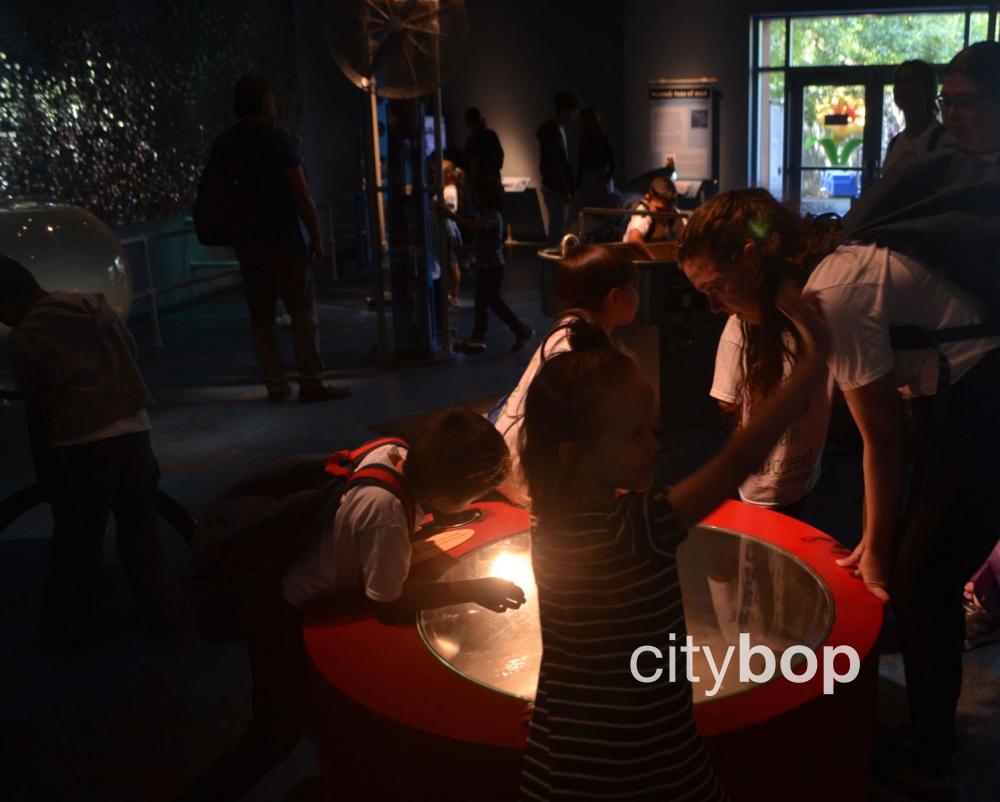 Know before you go
Address: 700 Exposition Park Drive, Los Angeles, CA 90037.
Hours: check hours.
Tickets: Tickets are only required to visit the Endeavour Shuttle and IMAX. Admission to the permanent galleries is FREE.
Food: Grill, market, and coffee bar at the Science Center. The IMAX also has a concession stand.
IMAX movies: check here.
Parking: check rates (cash only).
More Museums in Los Angeles