LACMA is the largest art museum in the Western United States, located in Central Los Angeles.
LACMA's permanent galleries are closed until 2024 to make way for a new building.
However, the two galleries used for temporary exhibits remain open, and there are also three outdoor areas to explore.
LACMA is located at 5905 Wilshire Boulevard, near the "Miracle Mile" museum district in Los Angeles.
Check hours, tickets, and free admission days.
10 best things about LACMA
1. It's the largest art museum in the Western United States.
2. A stunning $650 million building will be ready in 2024, to house LACMA's permanent collection. Here's the exciting design by architect Peter Zumthor. Four buildings were demolished to make way for this ambitious 347,000 square foot building.
3. LACMA's two temporary galleries remain open. The BCAM and the Resnick Pavilion are LACMA's temporary galleries, and have a combined 100,000 square feet of exhibition space, so there's still plenty to see.
4. The Broad Contemporary Art Museum (BCAM) opened at LACMA in 2008. It was designed by Renzo Piano and is three stories high with two symmetrical wings. There's a massive 60,000 square feet of exhibition space. Check current exhibitions. It's most famous pieces are Metropolis II by Chris Burden, and Band by Richard Serra.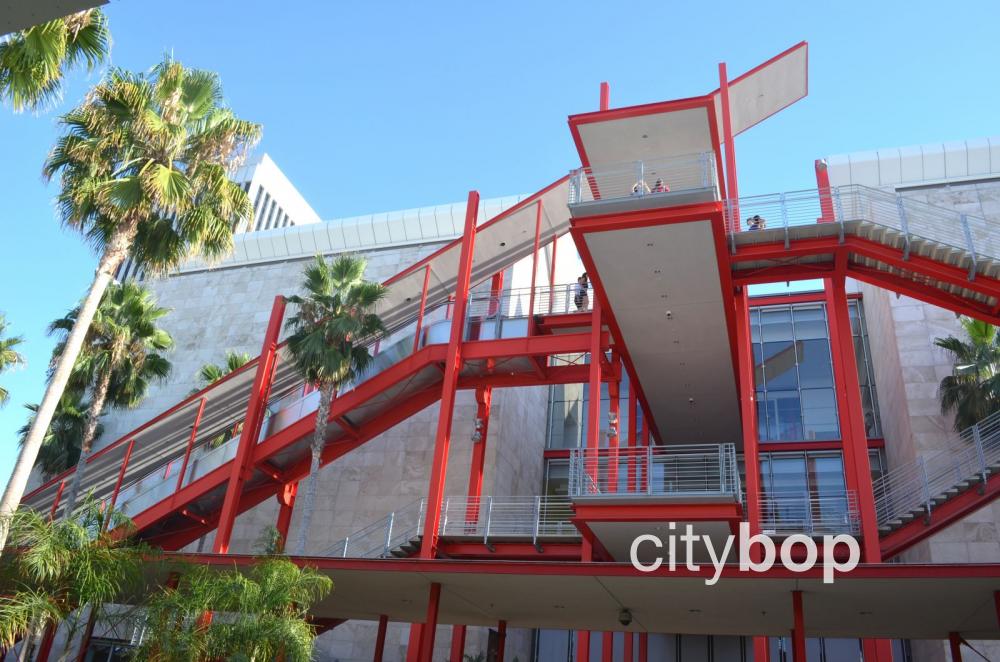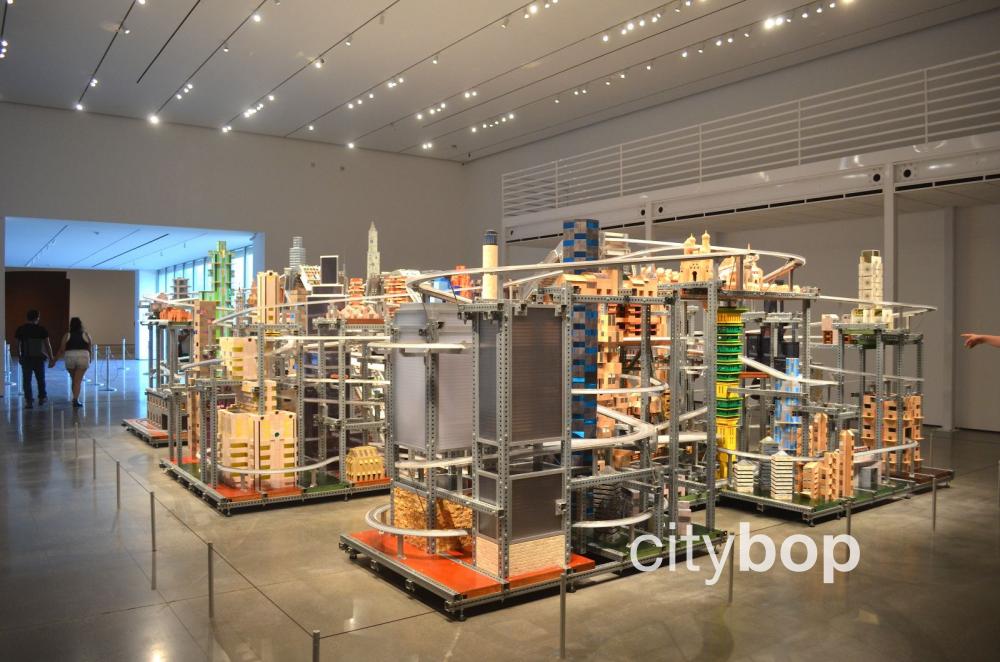 Don't miss the Metropolis II art installation at BCAM by Chris Burden, with a criss-cross of twenty highways with speeding electric cars (check operating hours).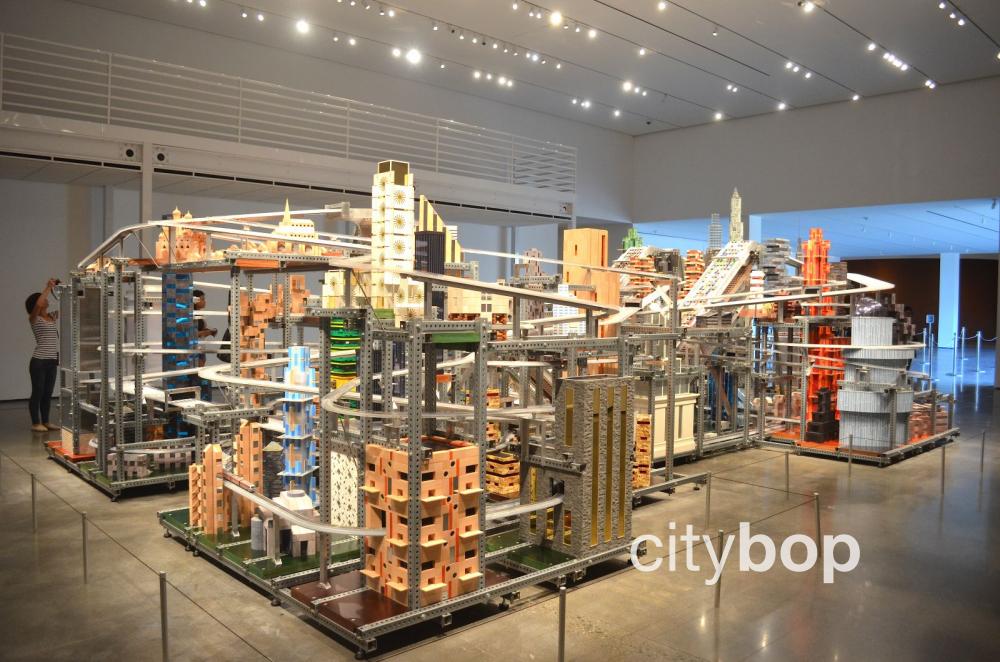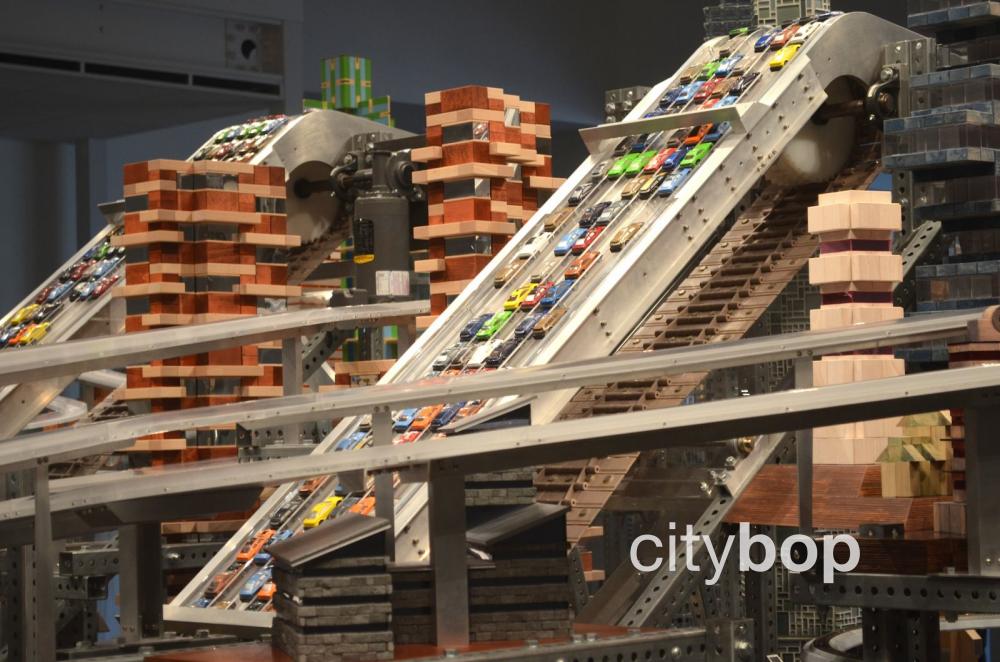 Another highlight is Band by Richard Serra. This 70-foot long steel sculpture has a magnificent curvature that undulates throughout the room.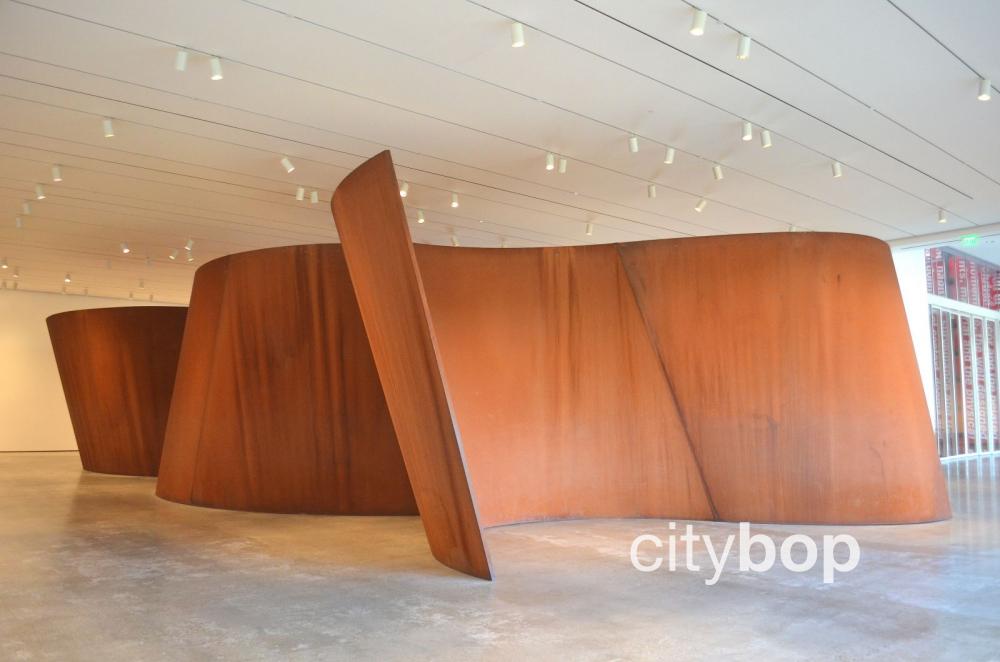 5. The striking Resnick Pavilion opened in 2010, and its vast interior is perfect for displaying modern art. This single-story, 45,000 square foot space was also designed by Renzo Piano, and bold, red accents punctuate the building. The travertine clad building has a saw-tooth roof that generates solar power for the nearby Urban Light art installation. Check current exhibitions.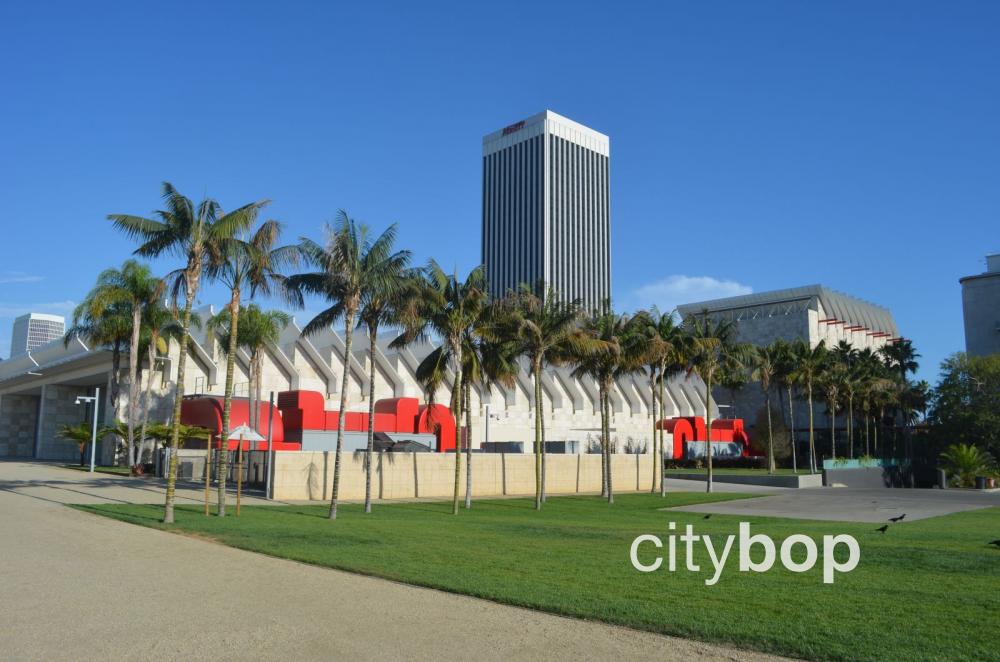 Here's the Resnick Pavilion from the lawned area.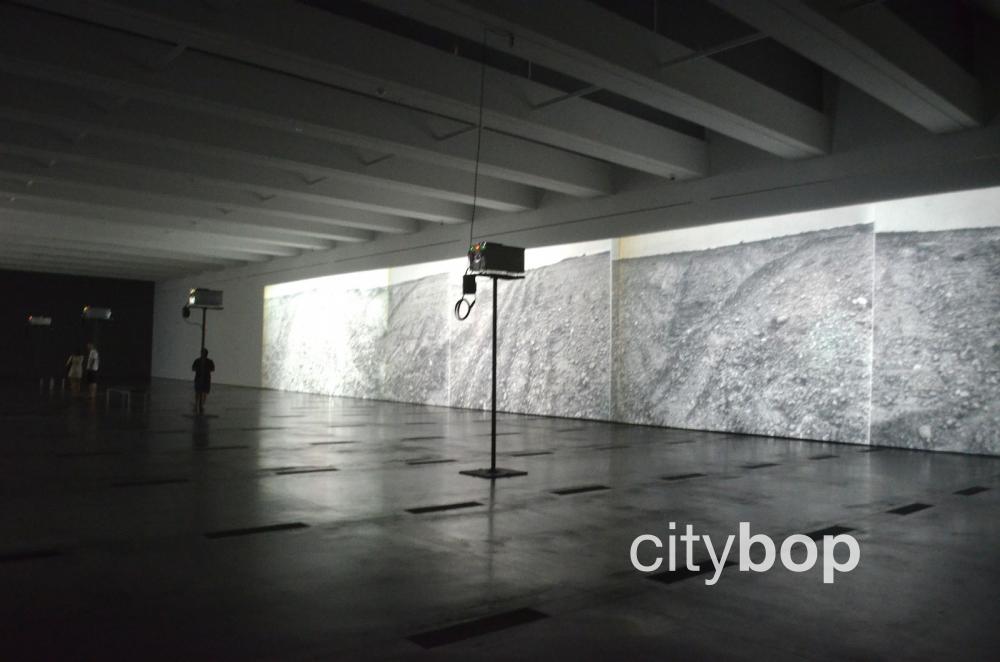 6. Three outdoor areas at LACMA are also open, and Urban Light is the most popular outdoor installation. This 2008 sculpture by Chris Burden is the most photographed art work at LACMA. Hollywood also loves to use this location for films. It's located at the museum's entrance and features over two hundred reclaimed Californian lamp posts from the 1920s and 1930s. Return at night to see the lamps beautifully illuminated.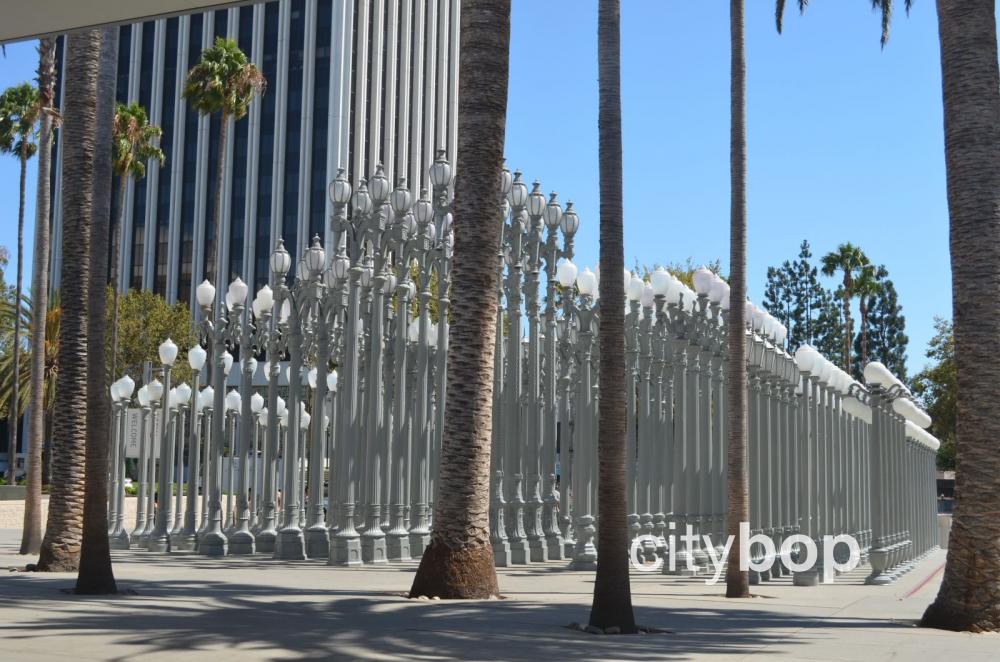 7. The B.Gerald Cantor Sculpture Garden is also worth exploring. In 1988, philanthropists Gerald and Iris Cantor gifted part of their immense August Rodin (1814-1917) collection to the LACMA. Visit the Sculpture Garden adjacent to Urban Light to see over a dozen of these bronze figures.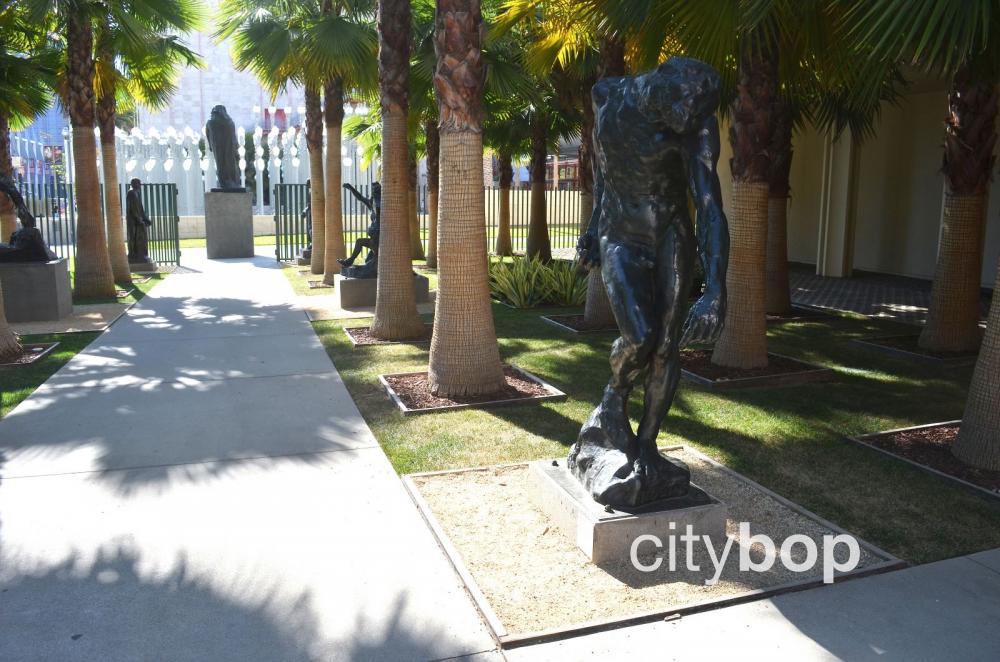 8. Don't miss the Levitated Mass sculpture (2012) by Michael Heize, on the Resnick North Lawn. Take in the surreal scene of a 340-ton boulder suspended above a pathway in a nod to L.A.'s raw, desert landscape.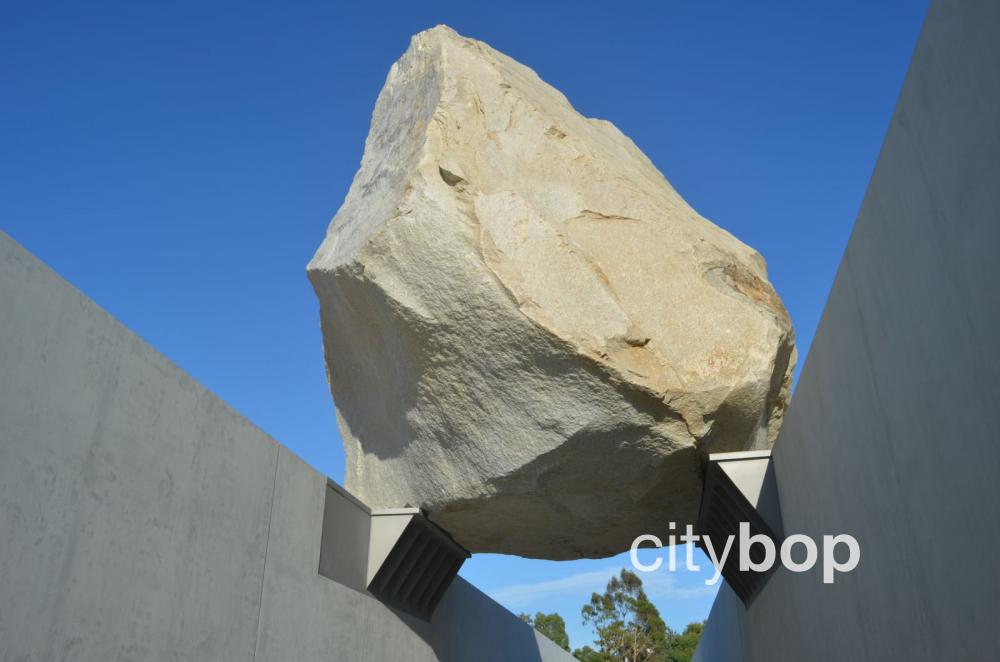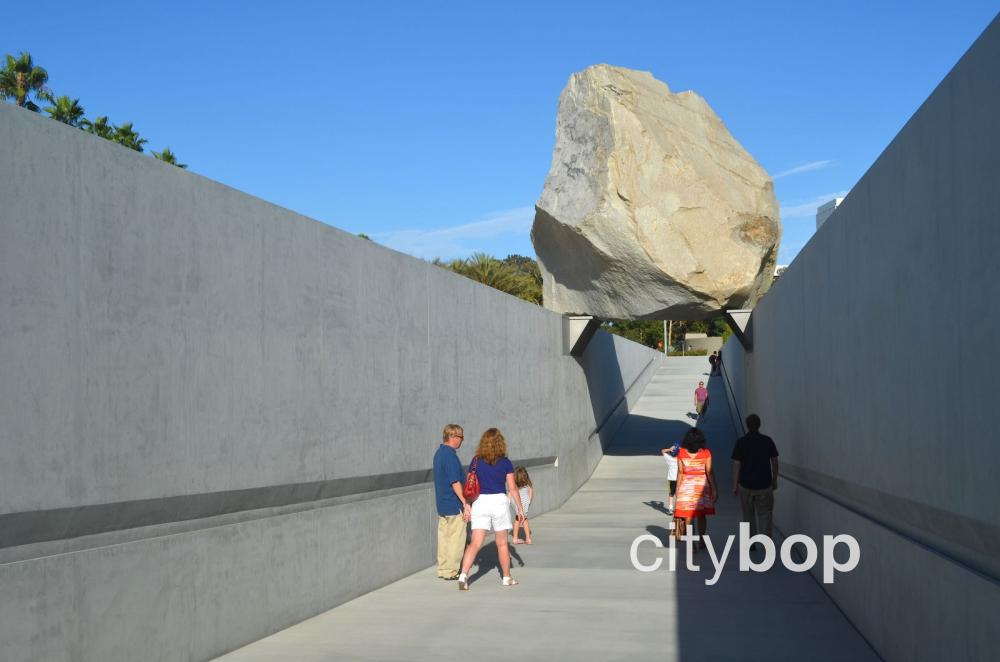 9. LACMA has an enviable art collection, with 150,000 art pieces. The artworks span ancient times, to the modern day. This art collection will be displayed in the new building, scheduled to open in 2024, and four buildings have been demolished to make way for the new 347,000 square foot complex.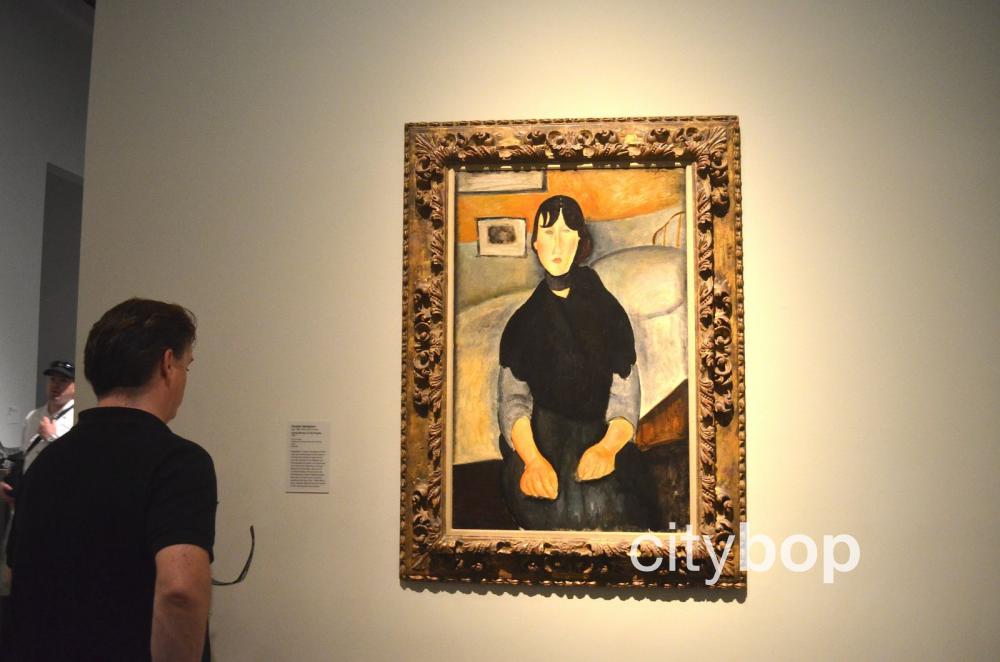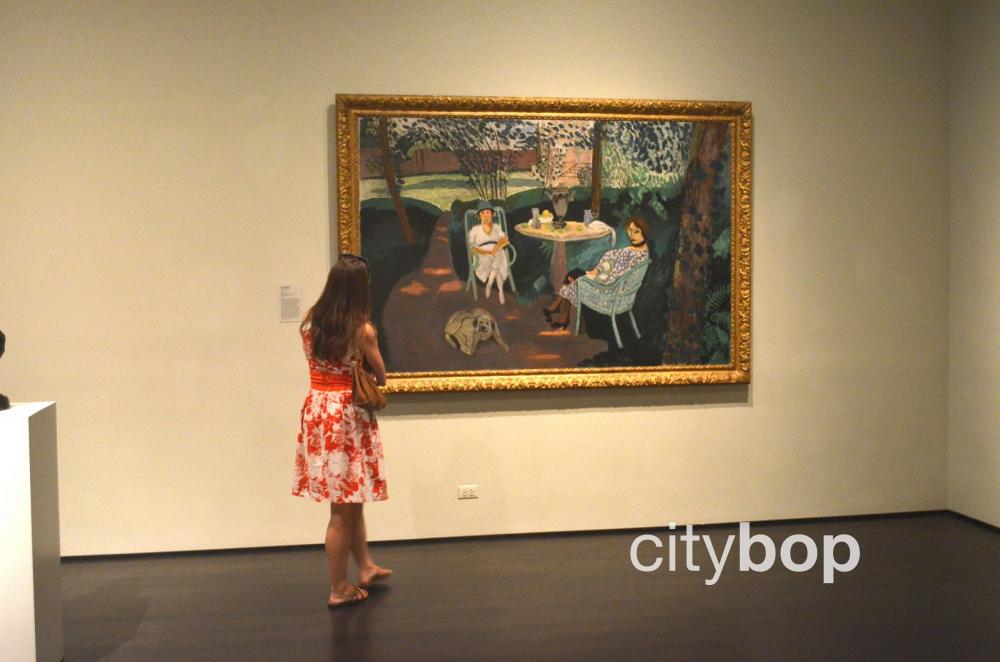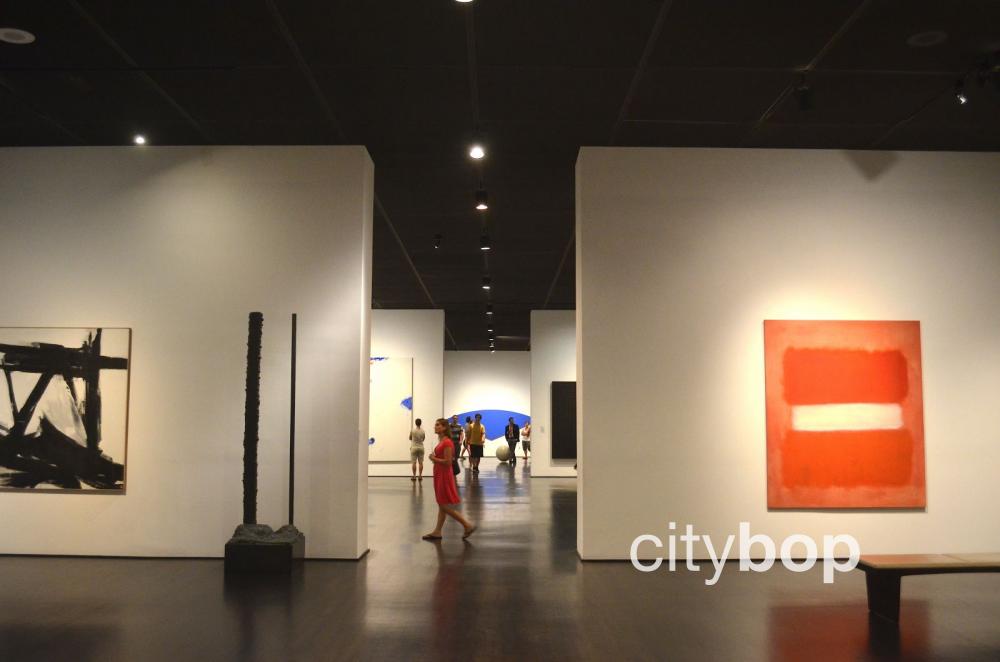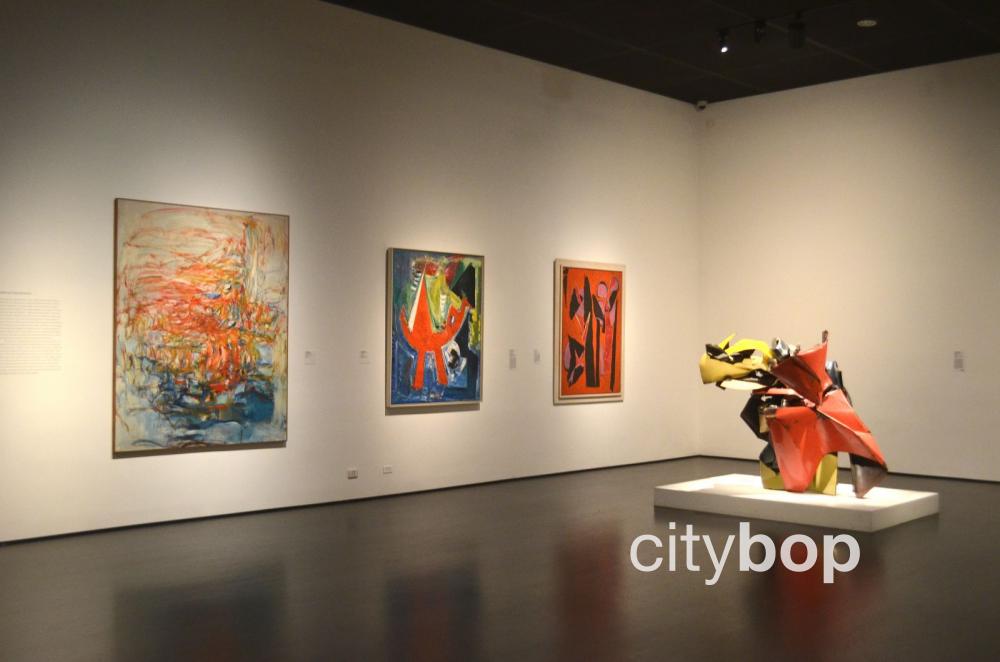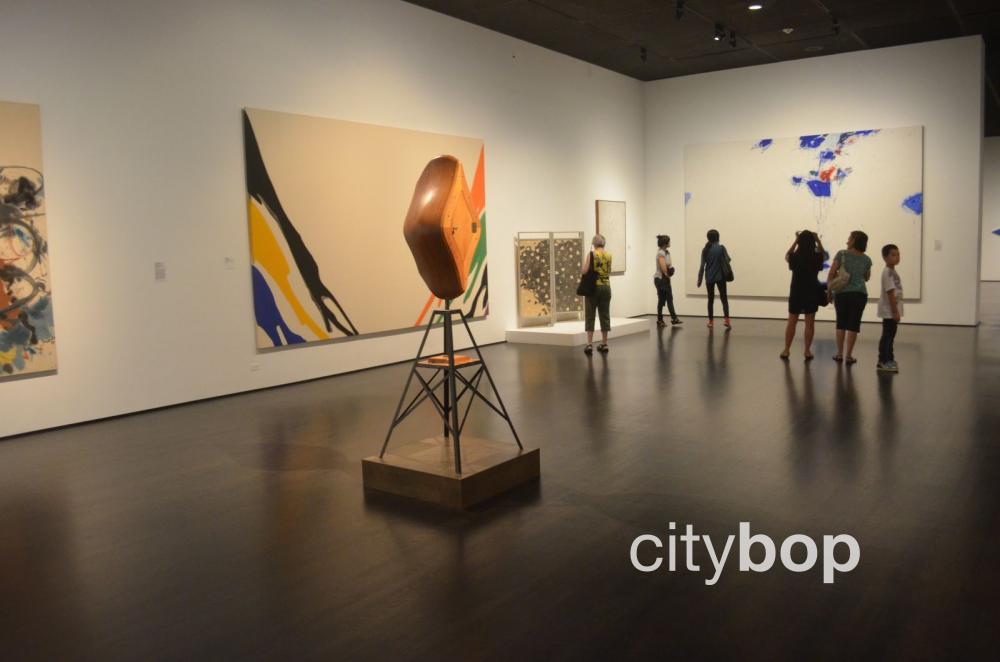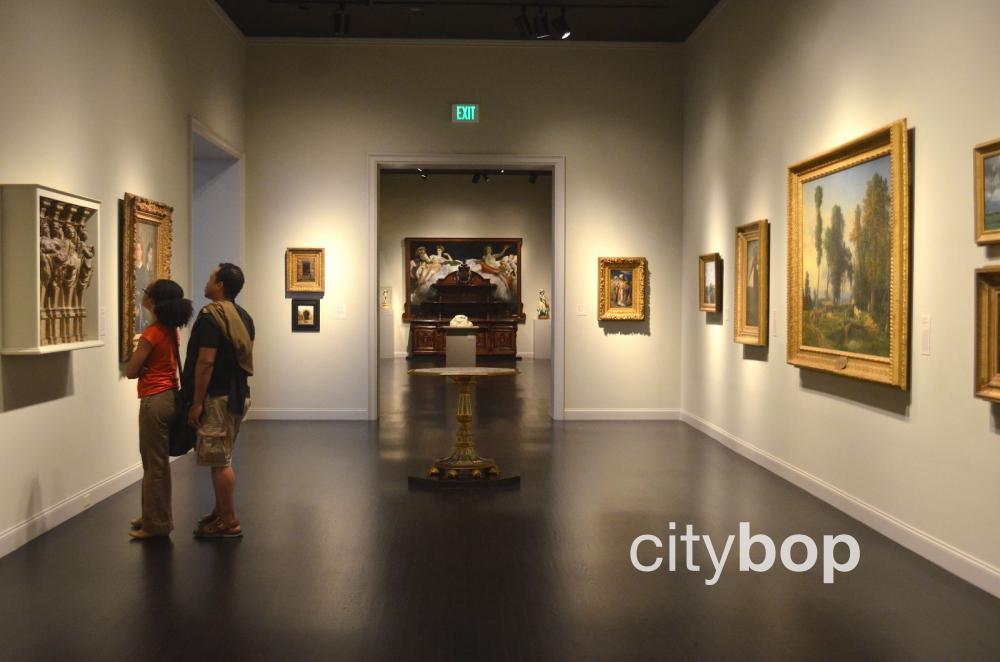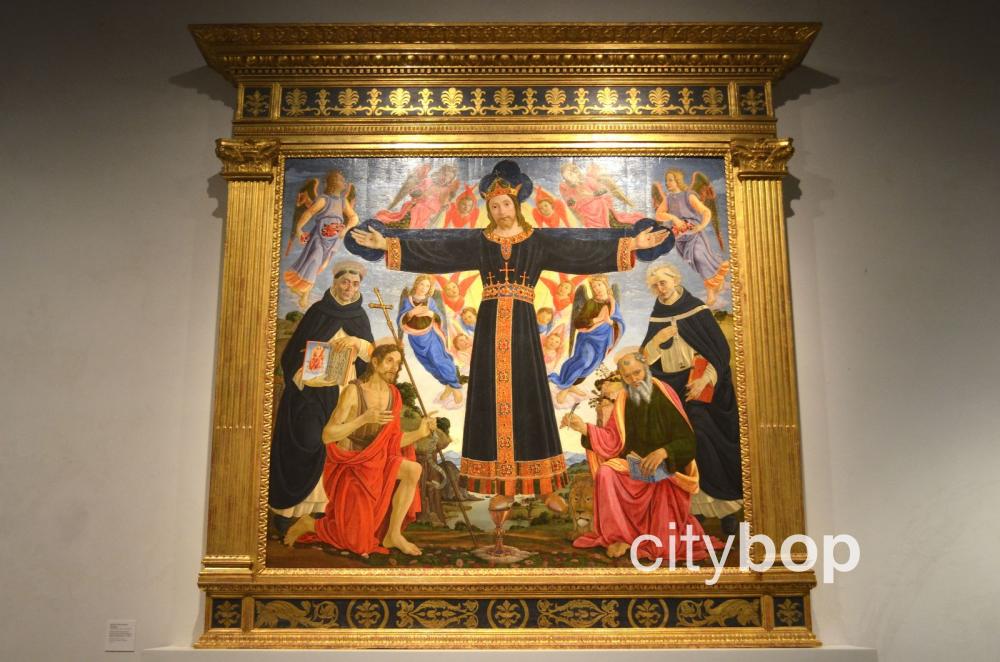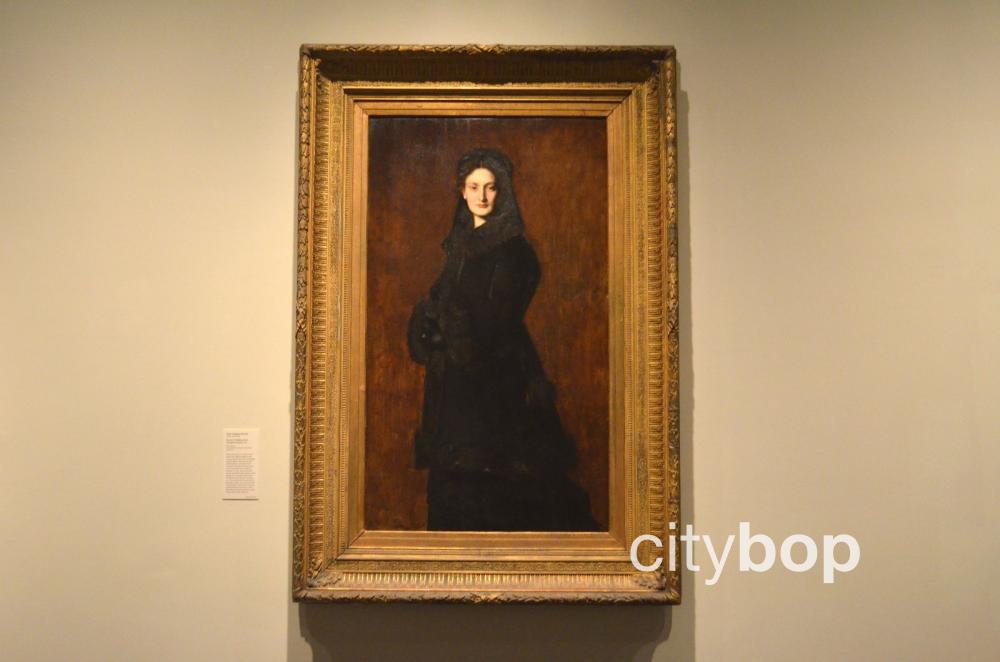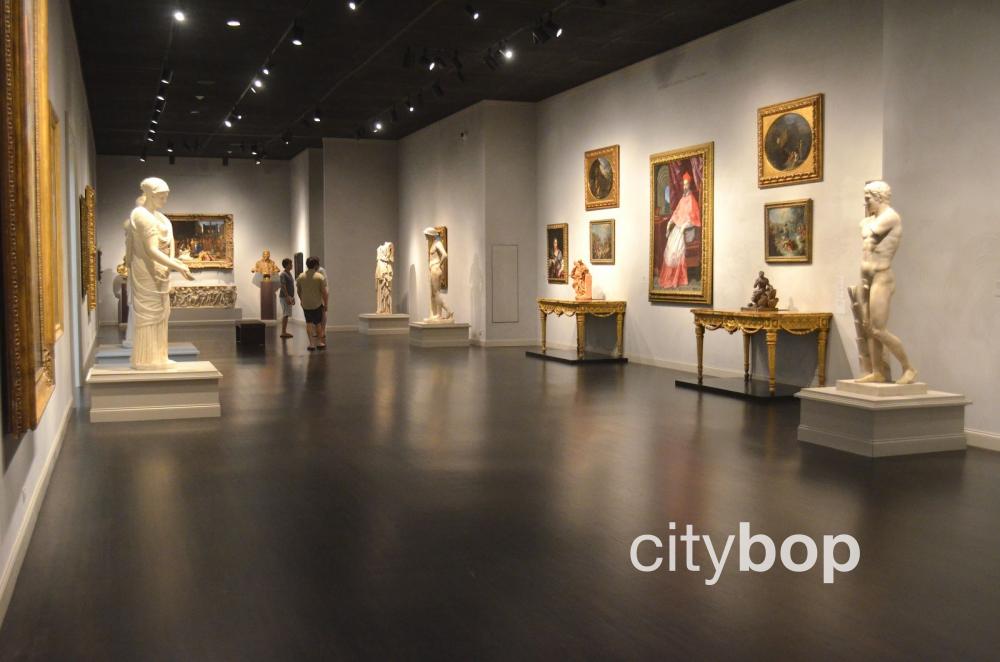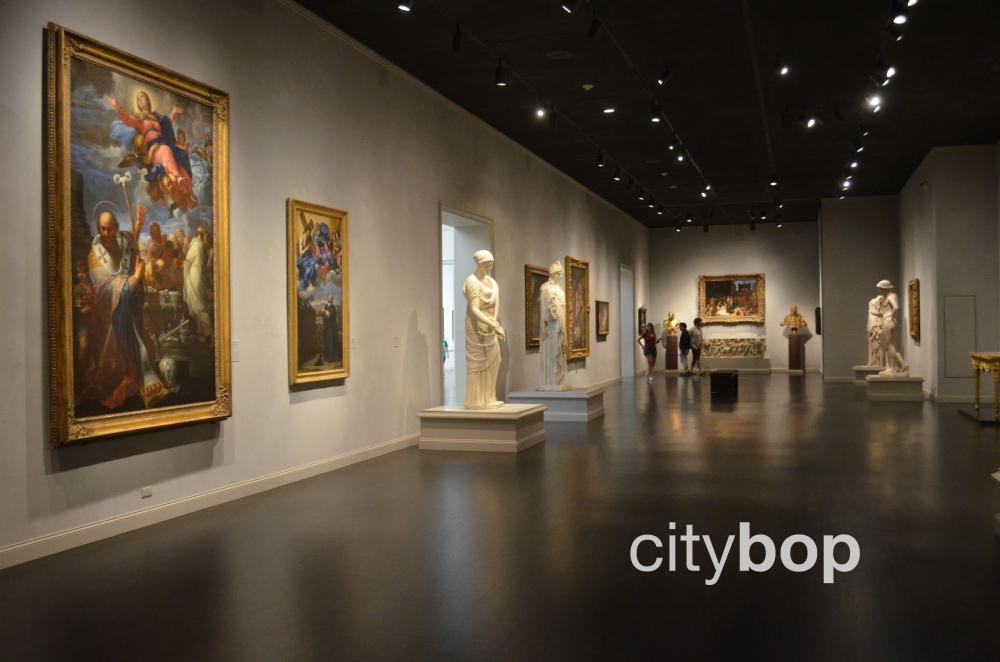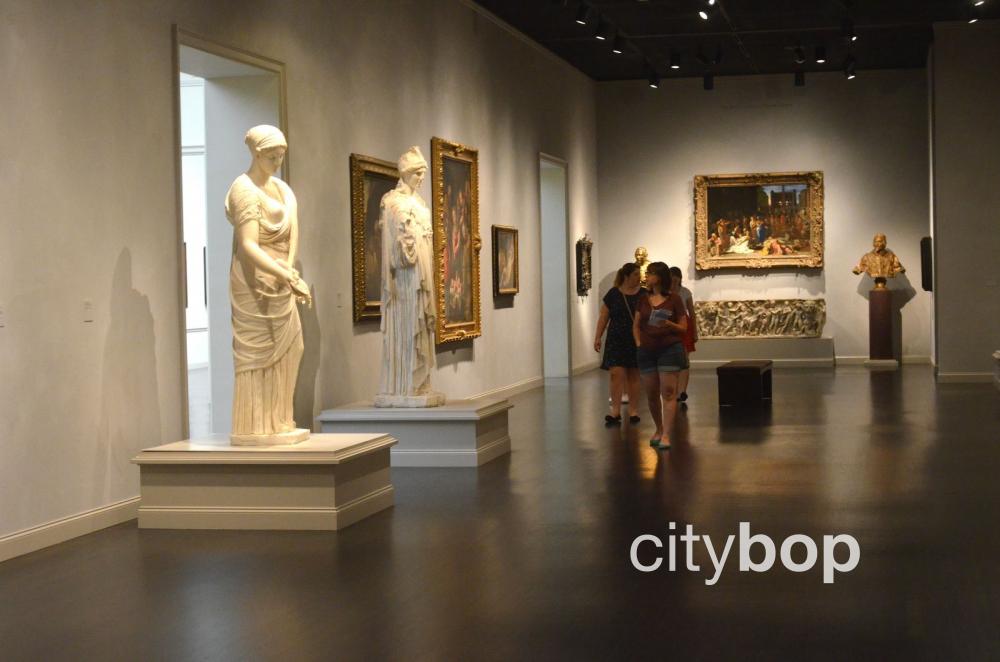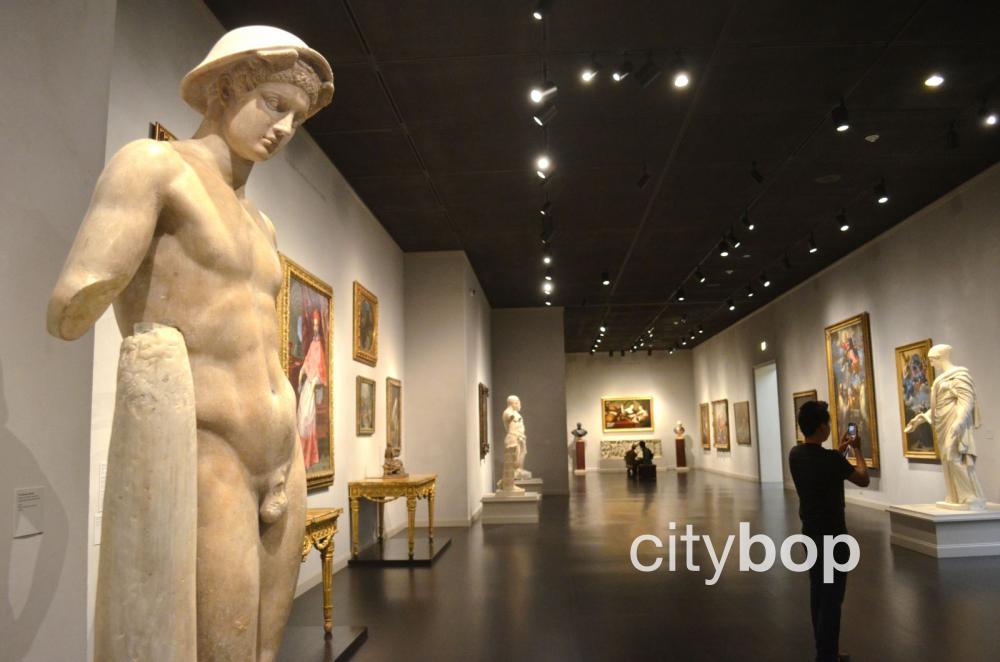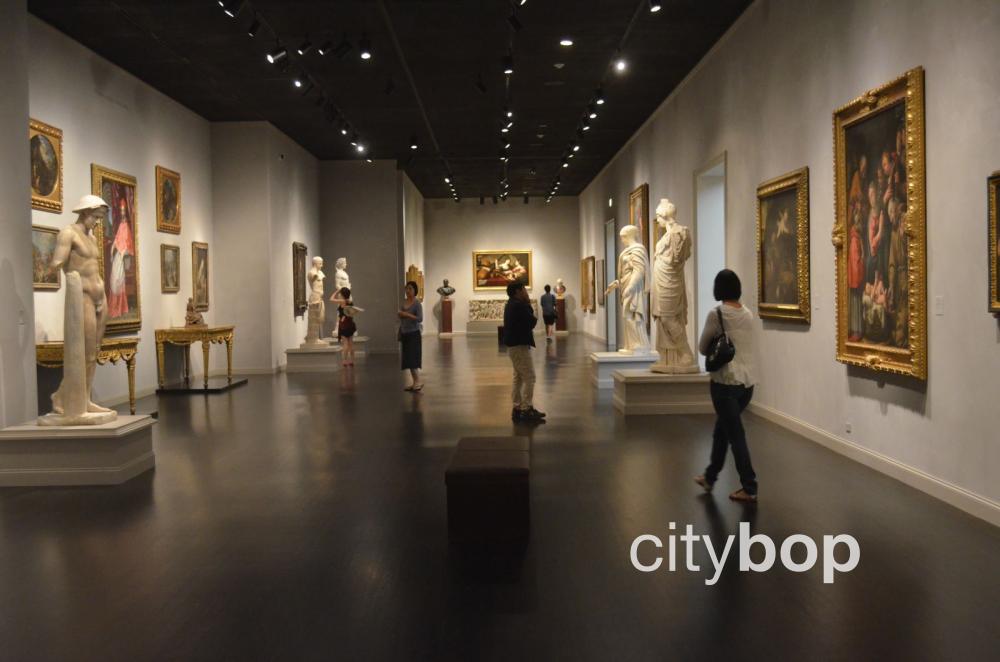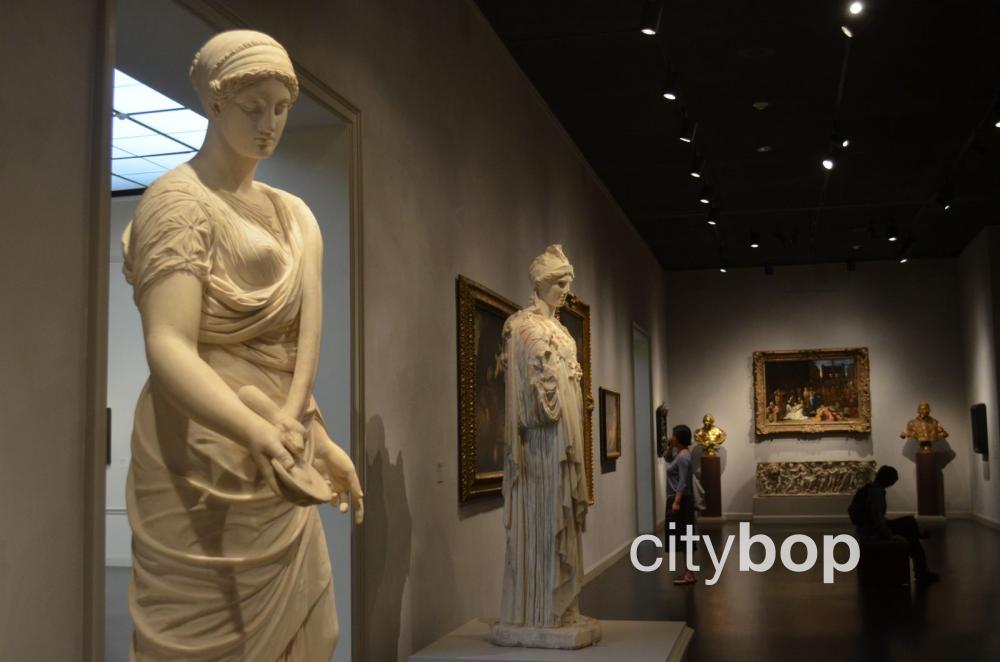 10. Enjoy three great places to eat at LACMA. These include Ray's and Stark Bar (trendy restaurant), the LACMA Cafe, and Coffee and Milk. Museum admission is not required.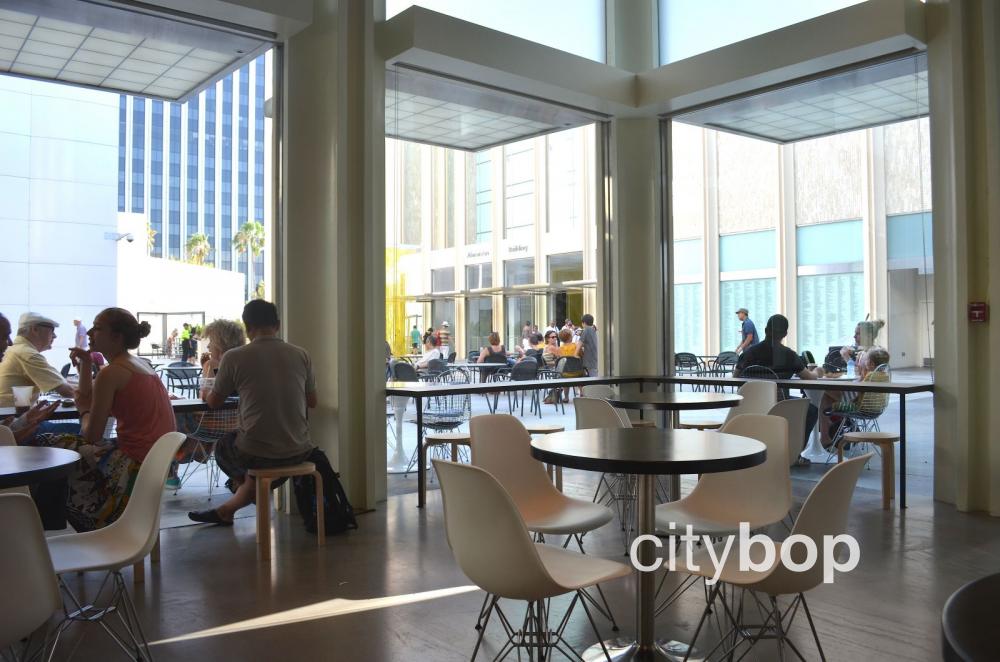 Know before you go
Address: 5905 Wilshire Boulevard, LA, CA 90036.

Tickets and hours:

check here. Closed Wednesdays. FREE for kids under 12, and under 17 residing in L.A County.

Free admission days:

check here.

Parking:

Pritzker Parking Garage on 6th Street (just south of S Fairfax Avenue).

What's nearby?: The La Brea Tar Pits are next door. The Grove outdoor mall, and Los Angeles Museum of the Holocaust, are less than 1-mile north.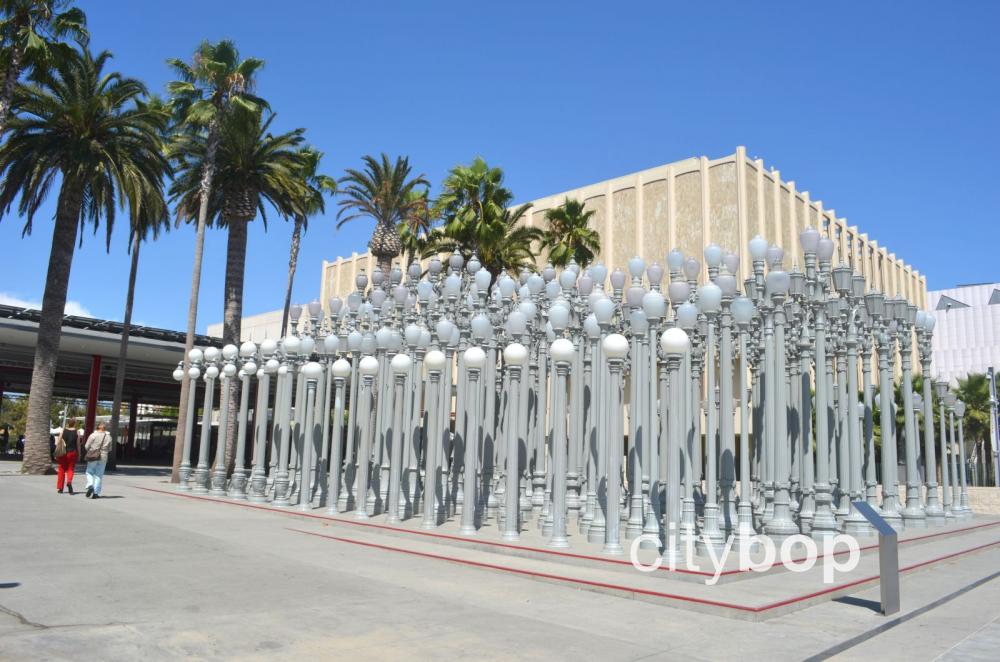 More Art Museums in Los Angeles