Visit a magnificent hilltop chapel and visitor center, with soaring views.
The Wayfarers Chapel is south of L.A. in the affluent coastal neighborhood of Rancho Palos Verdes.
It opened in 1951, and was designed by Lloyd Wright, son of famous architect Frank Lloyd Wright.
A grove of redwood trees surrounds the glass church, creating an intimate inner sanctum. Lloyd Wright embraced the ethos of the organic architecture movement, seamlessly melding natural elements like trees with his design, to create a "tree chapel".
His inspiration was drawn from the majestic redwood groves in Northern California. The forest-like setting becomes even more magical at night, under the soft glow of candlelight. No wonder this is such a popular destination for weddings!
The Wayfarers Chapel is free to visit, and is at 5755 Palos Verdes Drive South. Check hours.
10 best things to do at Wayfarers Chapel
1. Step inside Wayfarers Chapel, a memorial to Swedish theologian and intellectual, Emanuel Swedenborg. Emanuel Swedenborg lived between 1688 to 1722, and his writings inspired the Swedenborgian religious movement.
The land for the Wayfarers Chapel was donated in the 1920s by Narcissa Cox Vanderlip, who was a member of the Swedenborgian church. Narcissa was from a prominent New York family, who had purchased a large chunk of Rancho Palos Verdes in 1913.
Her Palos Verdes mansion was built in the 1920s, and recently sold for a staggering $20 million in 2020. She had a colorful history as a prominent suffragette involved in numerous social justice causes.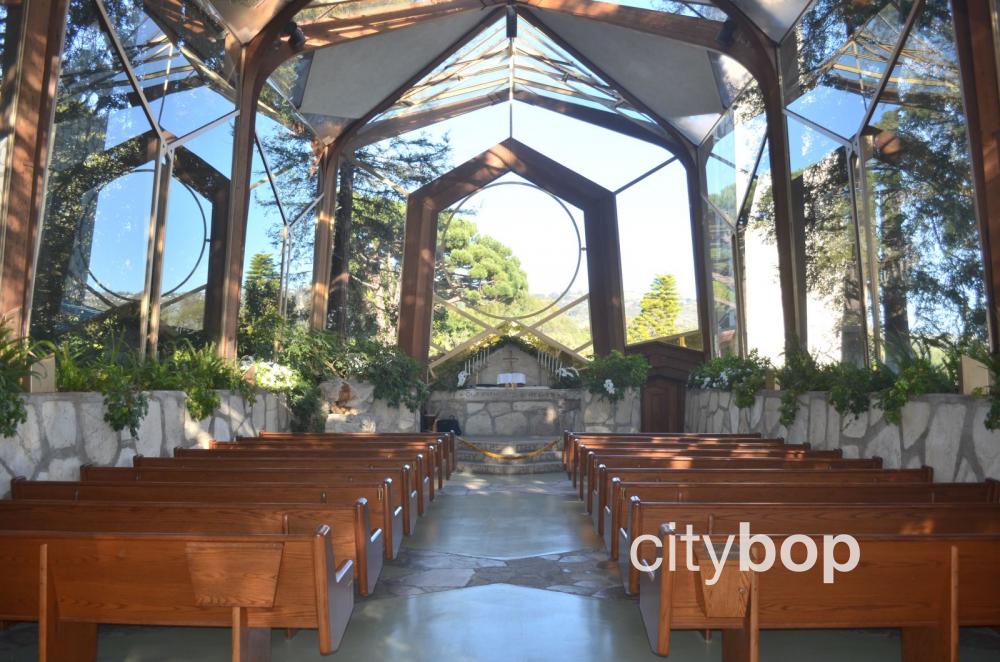 Wayfarers Chapel: 10 BEST Things to Do
2. Read the poignant dedication stone on the front wall of Wayfarers Chapel. The plaque reads "Pause for a moment wayfarer on life's journey. Let these waters restore your soul and nourish your being."
Narcissa Cox Vanderlip envisaged the wide open space on this hilltop as the perfect location for a chapel, where travelers could stop and reflect, while invigorated by their stunning natural surroundings.
3. The free Visitor Center is steps from the parking lot, and has interesting exhibits on the architecture of the church, and the Swedenborgian movement.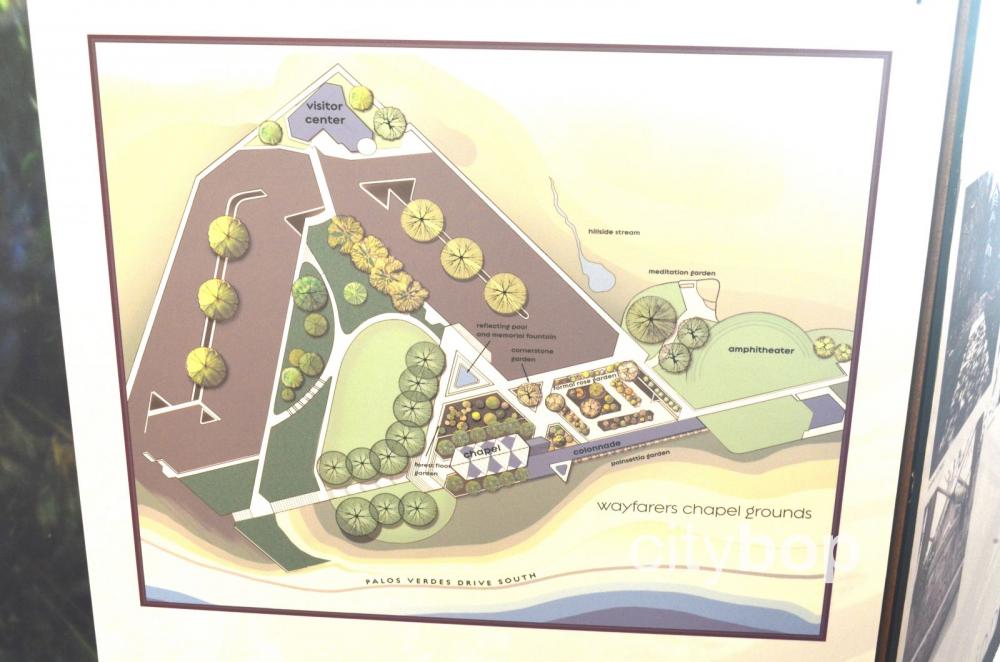 4. Get married at Wayfarers Chapel! Weddings are hugely popular at the Wayfarers Chapel, and booked out months in advance. Weddings are so popular here, you should always call ahead to make sure a wedding isn't taking place. This group below is setting up for a wedding.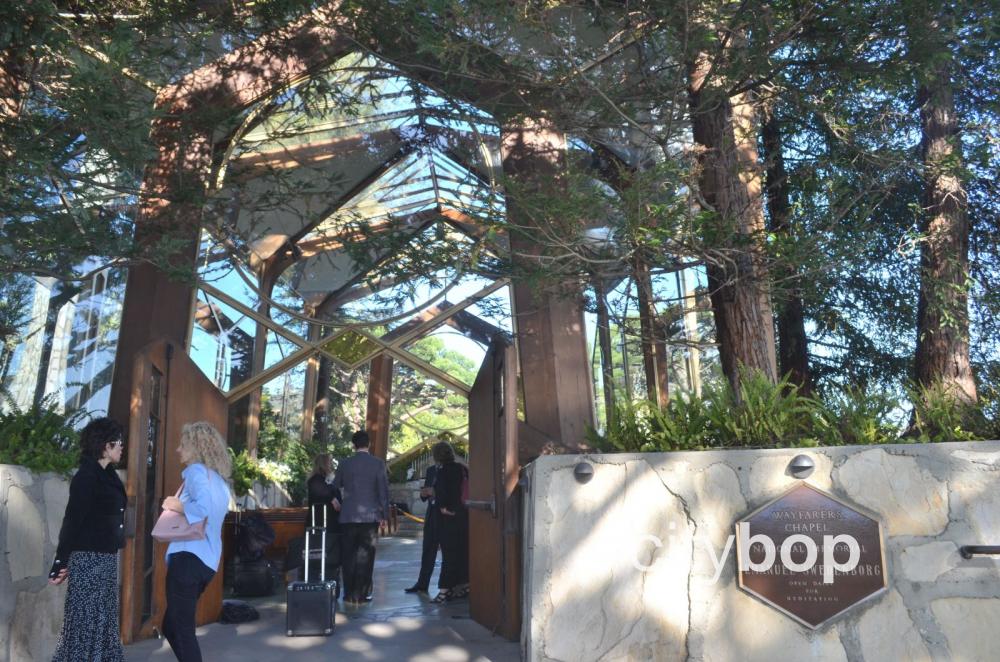 5. Attend a wedding show on the front lawns. The grounds of Wayfarers Chapel are also a popular destination for small wedding shows, where vendors display their floral and culinary options for wedding receptions.
6. Attend a church service at the Wayfarers Chapel. There are still Sunday church services at the Wayfarers Chapel.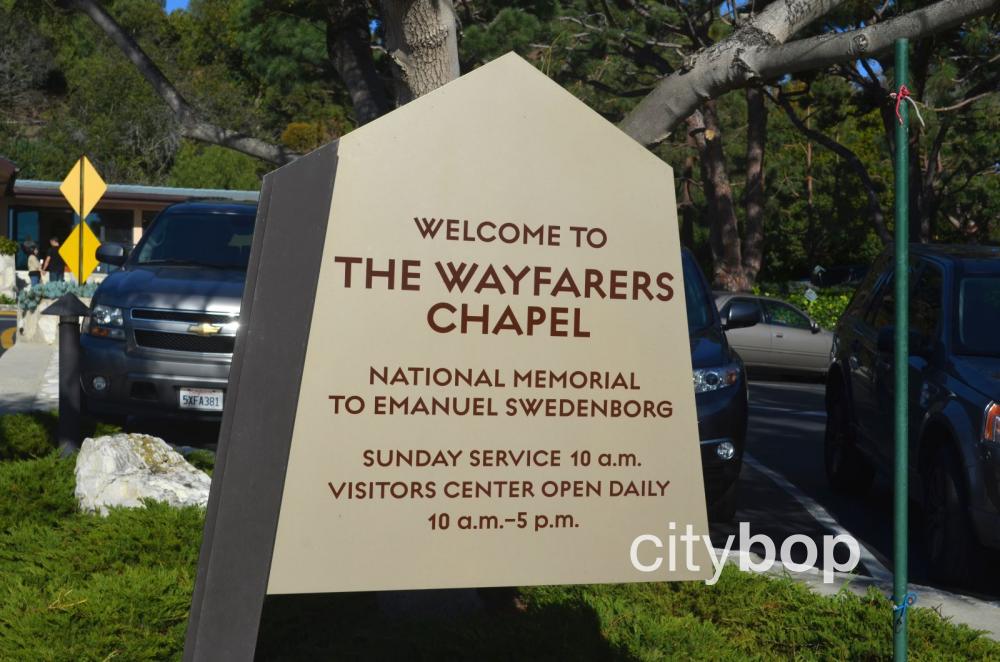 7. Explore the formal Rose Garden beside the chapel. The 4-acre property has beautiful gardens, including 100 different varieties of roses.
8. See incredible views from Wayfarers Chapel. If you step outside the church there are soaring views of the Pacific Ocean, all the way to Santa Catalina Island.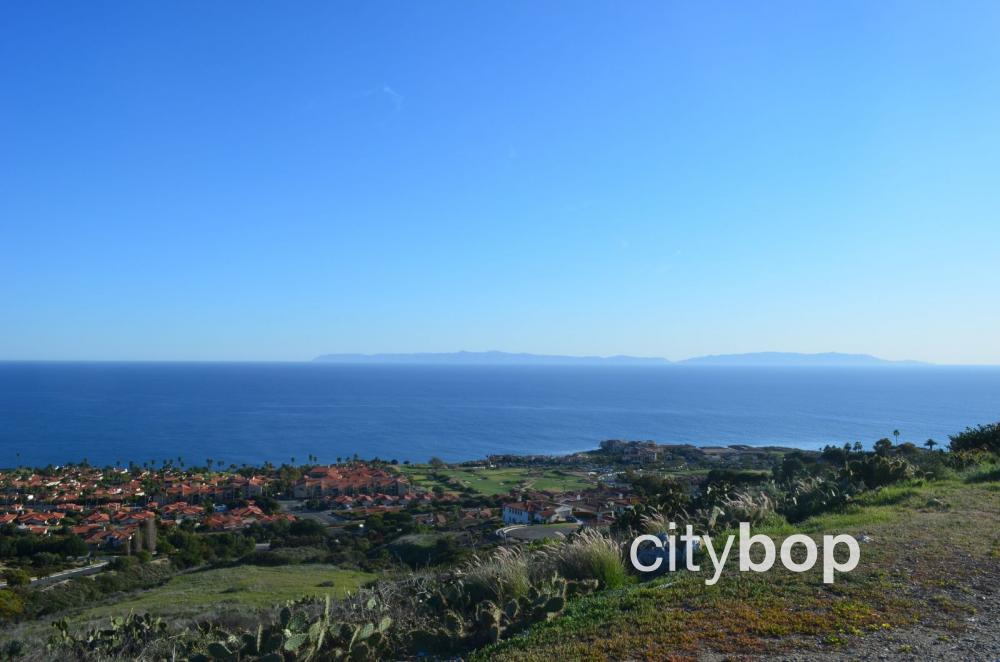 9. Explore hillside trails near Rugged Portuguese Point, visible from the Wayfarers Chapel.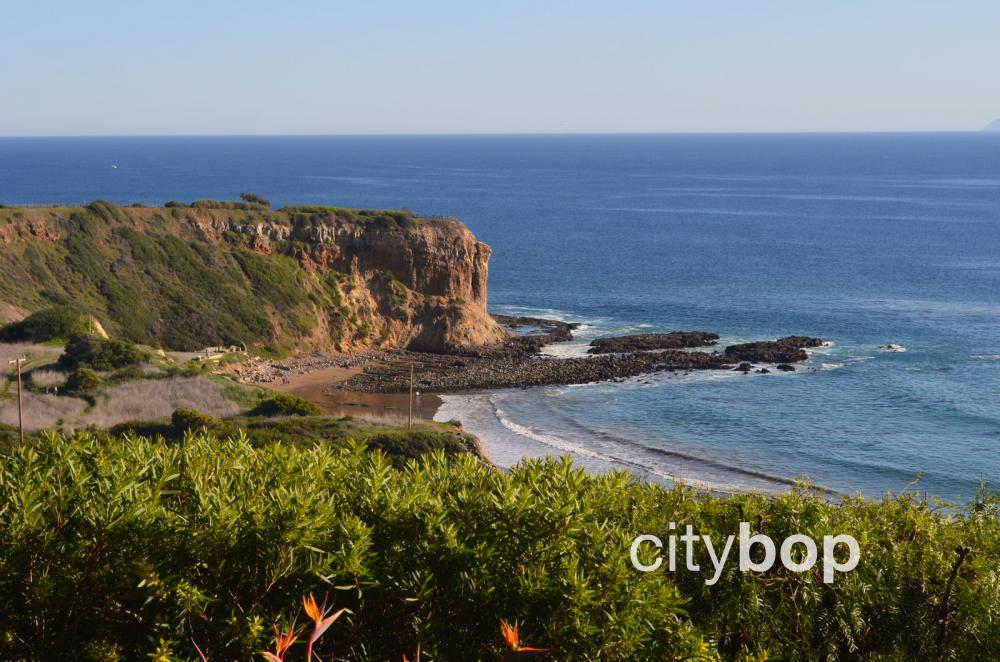 10. Drive up to the Starbucks at the Golden Cove Center shopping mall, for even better views of the coastline. There's also a few restaurants, so you can pick up lunch or dinner there.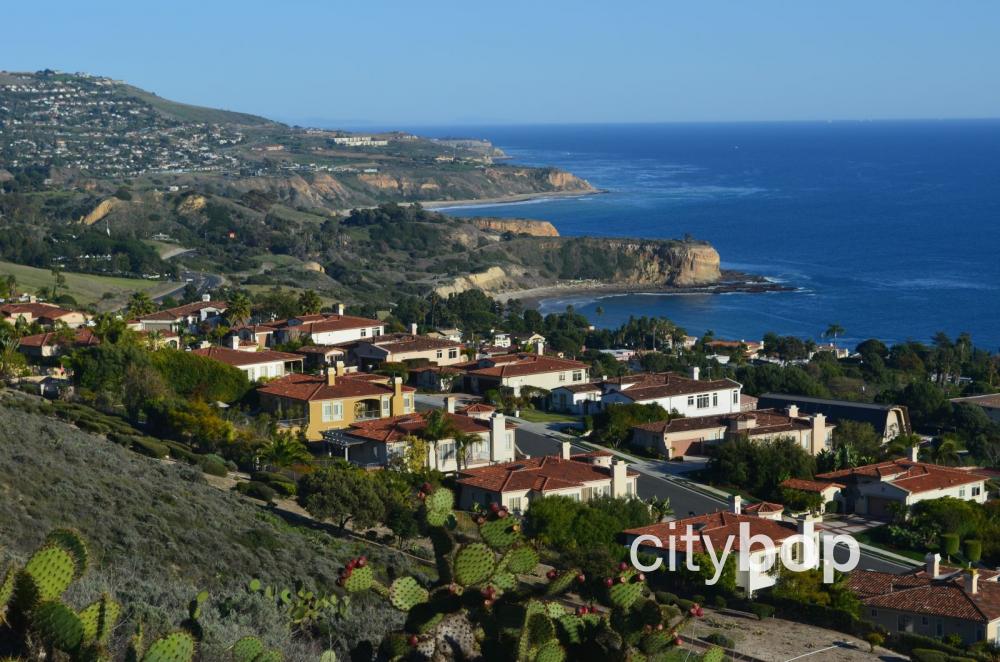 Know before you go
Address: 5755 Palos Verdes Drive South, Rancho Palos Verdes, California 90275.
Admission: Admission to the gardens, visitor center and church is free.
Hours: here (call ahead to make sure the chapel isn't closed for a wedding).
Other things to do in the area
Other attractions at Palos Verdes includes the clifftop Point Vicente Lighthouse, and Point Vicente Interpretive Center.
Drive a short distance southeast to San Pedro, to visit the Point Fermin Lighthouse, Korean Friendship Bell, Fort MacArthur Museum, Los Angeles Maritime Museum, and Cabrillo Marine Aquarium.
More Parks & Nature in Los Angeles