Visit a beautiful Japanese Garden in Los Angeles County.
The enchanting 1.3 acre Earl Burns Miller Japanese Garden is located on the grounds of California State University in Long Beach, along Earl Warren Drive. Check hours & admission.
It's on the smallish side, but there are so many places to pause for quiet reflection, it's easy to spend an hour here. This is a place to get away from the hustle and bustle of life, and watch koi darting around in the pond, or to relax on a bench.
Many of the traditional elements of a Japanese Garden are present here, like the lanterns, arched bridge, tea house, and moon viewing platform. However, some improvisations have been made by incorporating drought-tolerant plants into the harsh Californian landscape.
The Earl Burns Miller Japanese Garden opened in 1981, funded by Mrs Loraine Miller Collins, in honor of her late husband Earl Burns Miller Collins, and gets 75,000 visitors a year.
It's fine to take photos here if you're carrying around a handheld camera, but professional photographers with fancy gear like tripods, need to reserve a photo session.
5 best attractions at Earl Burns Miller Japanese Garden
1. Stand on the beautiful arched bridge overlooking the pond.
An arched bridge in a Japanese Garden, signifies the difficult journey of life with its ups and downs. Interestingly enough, it's also a popular place for couples to exchange wedding vows!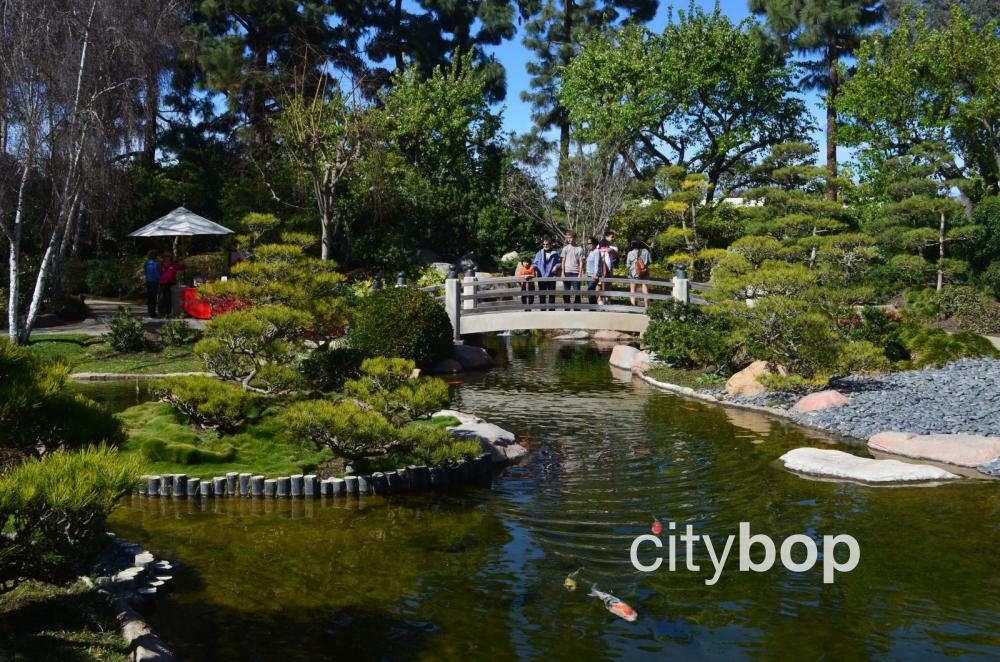 It's no surprise that the Earl Burns Miller Japanese Garden is super popular for weddings. Talk about a gorgeous setting! The gardens can be rented out at an hourly rate for private events like bridal showers, retirement parties and family gatherings of up to 150 people. The garden is even more beautiful at night, with ambient lighting that infuses it with a magical quality for any gathering.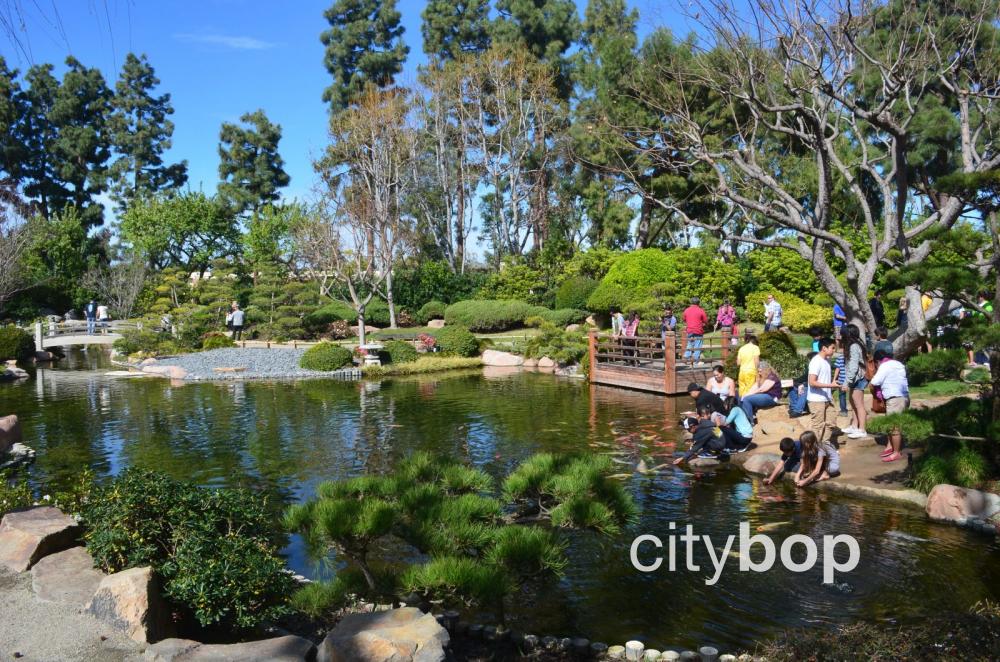 Guide to Earl Burns Miller Japanese Garden
2. Enjoy the views from the moon viewing platform, popular for ceremonies during the Autumn Moon Festival.
Look across the pond to the traditional Japanese lantern. It's most beautiful in the evening when illuminated by light, surrounded by bright pink japonicas.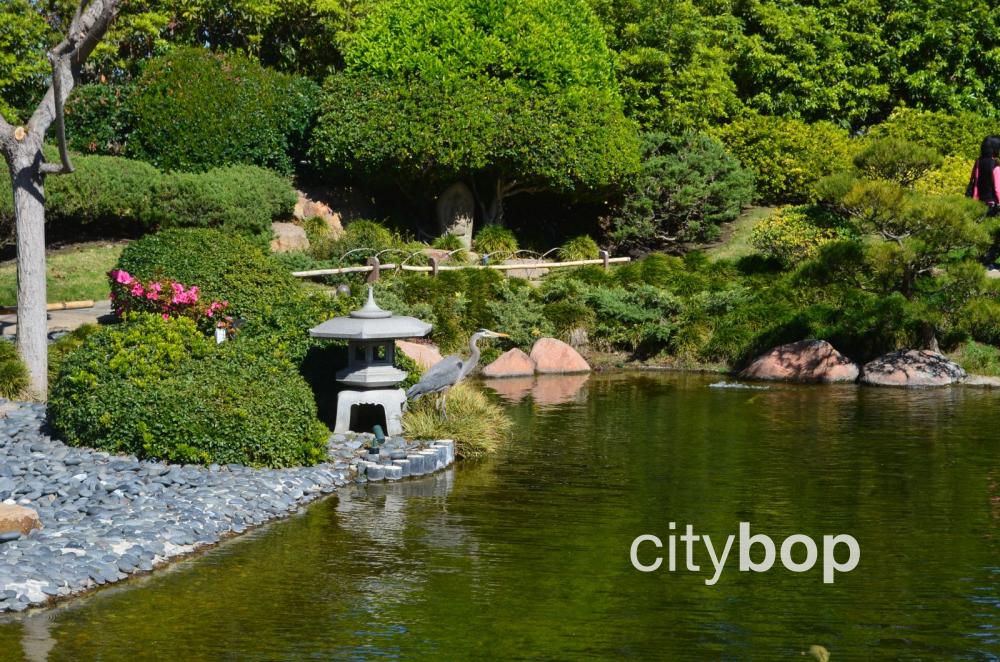 3. Get a close-up look of the miniaturized island known as Turtle Island.
Turtle Island is a miniaturized version of a full scale landscape, where the three boulders represent a mountainous terrain.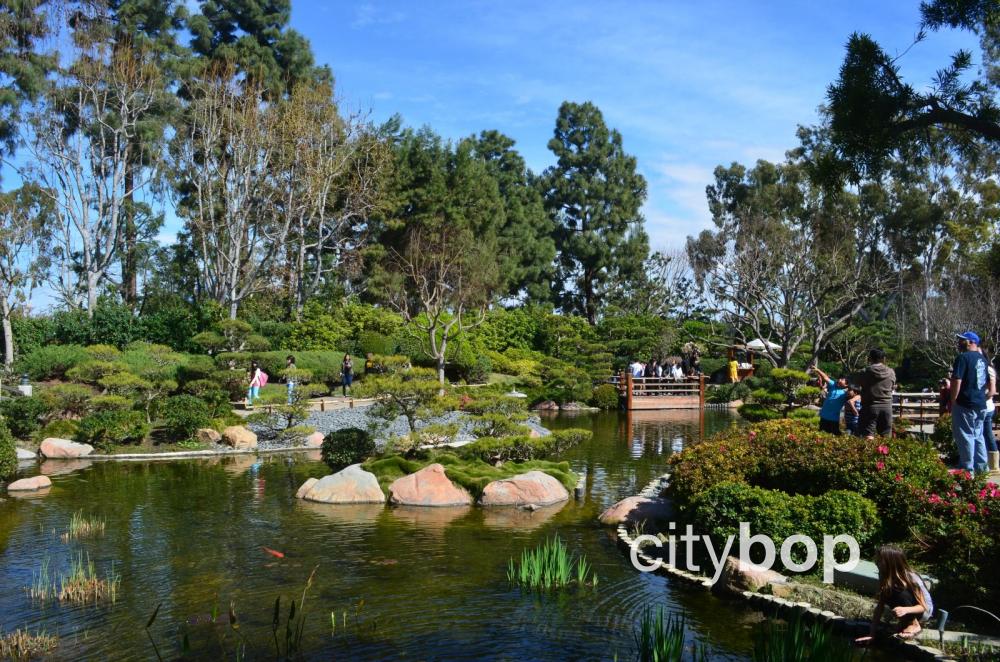 Turtles are a sign of good luck in the Japanese culture, so it's only appropriate that the island at the Earl Burns Miller Japanese Garden was named Turtle Island. Islands are an important element in Japanese gardens, signifying a perfect, faraway land, unreachable without a bridge, and therefore confined to our fantasy lives.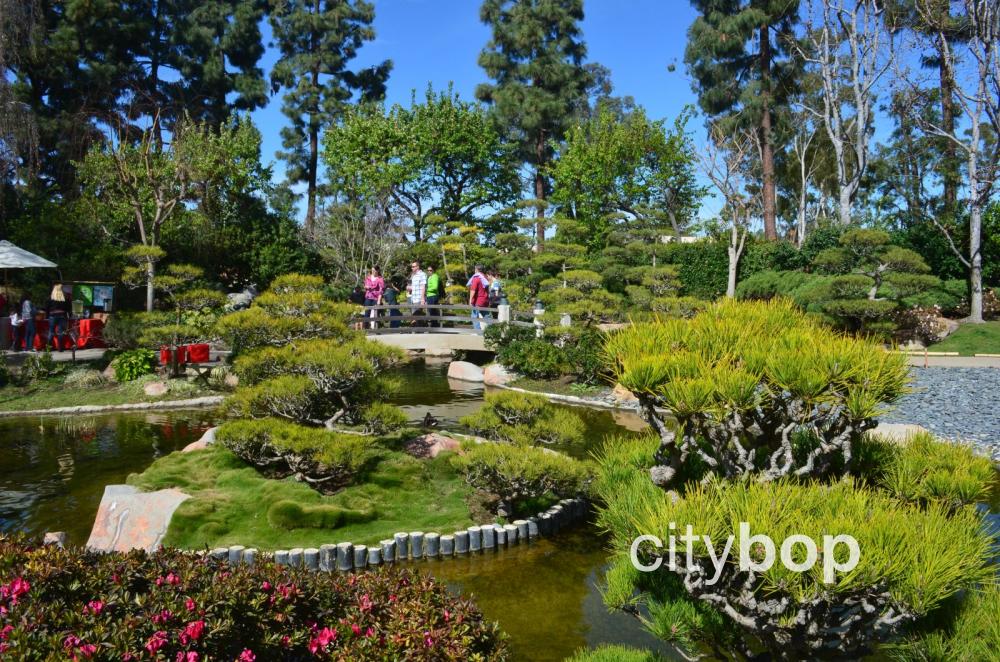 Earl Burns Miller Japanese Garden: BEST Attractions
4. Waterfalls are also a popular feature in Japanese Gardens, and particularly welcome on a hot day in L.A.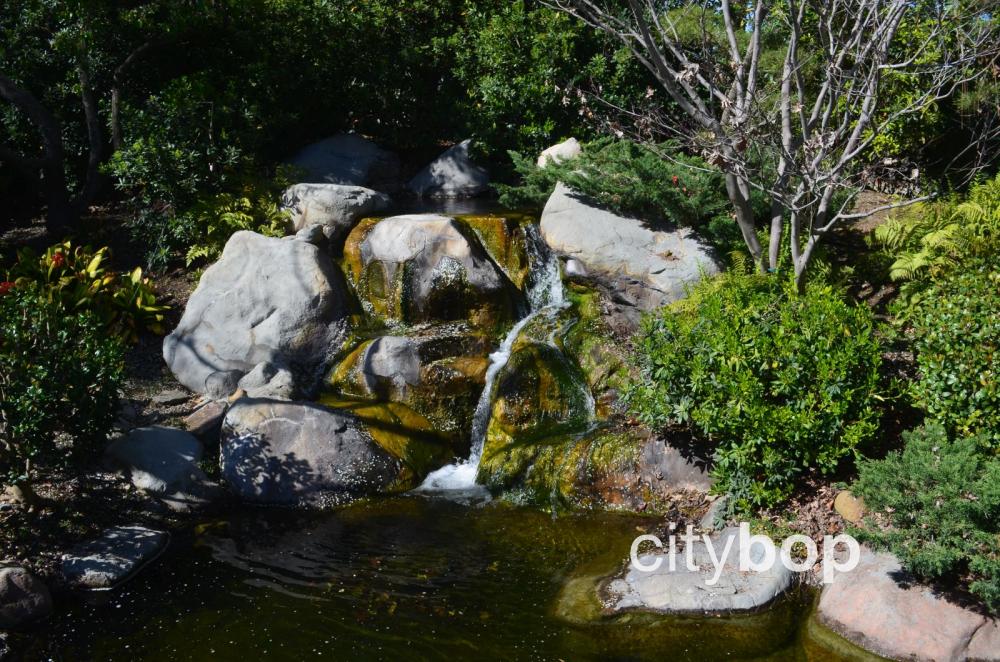 5. Visitors are mesmerized by the large koi darting around the lake.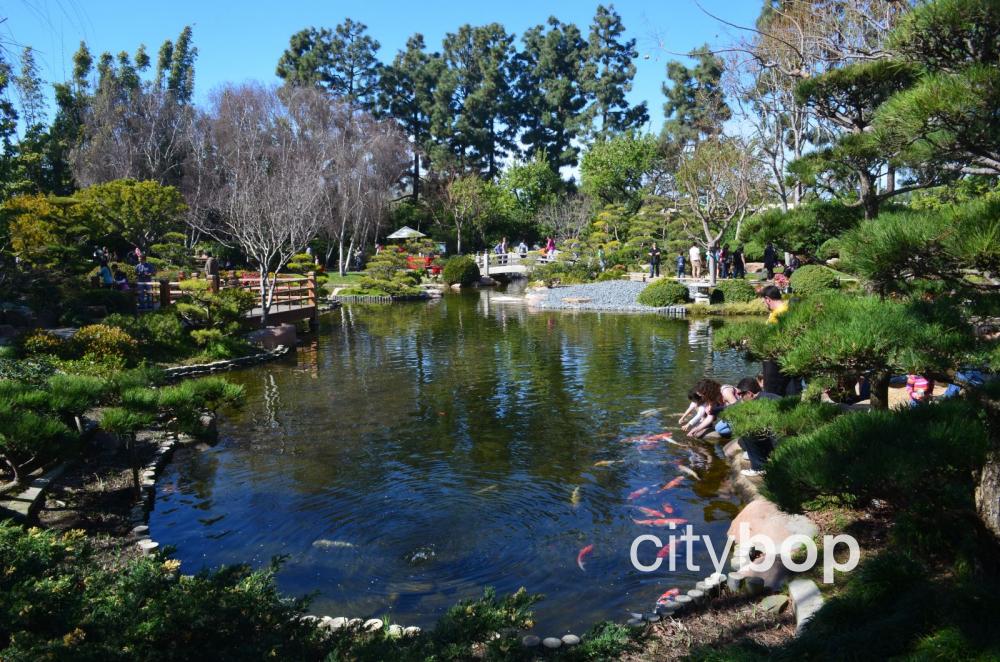 The Japanese Black Pine is a dominant feature of this garden. Look for the plants with the green needles, and jagged, irregular branch shapes.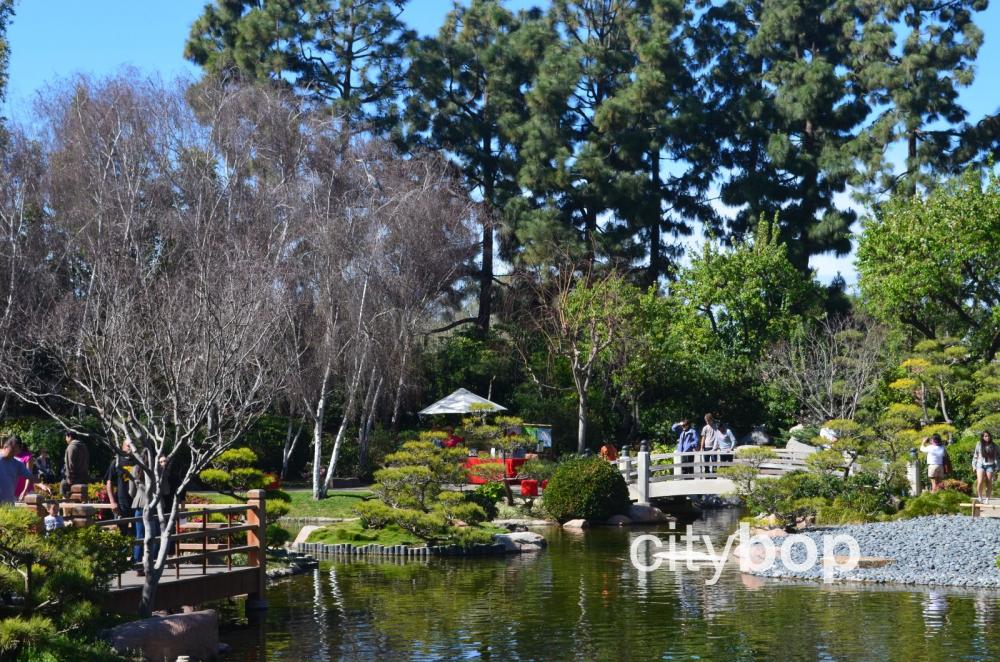 Know before you go
Address:

Earl Warren Drive, Long Beach, CA 90840 (on the campus of California State University in Long Beach).

Hours & Admission:

here (closed Mondays and Saturdays).
Parking lot rates: here.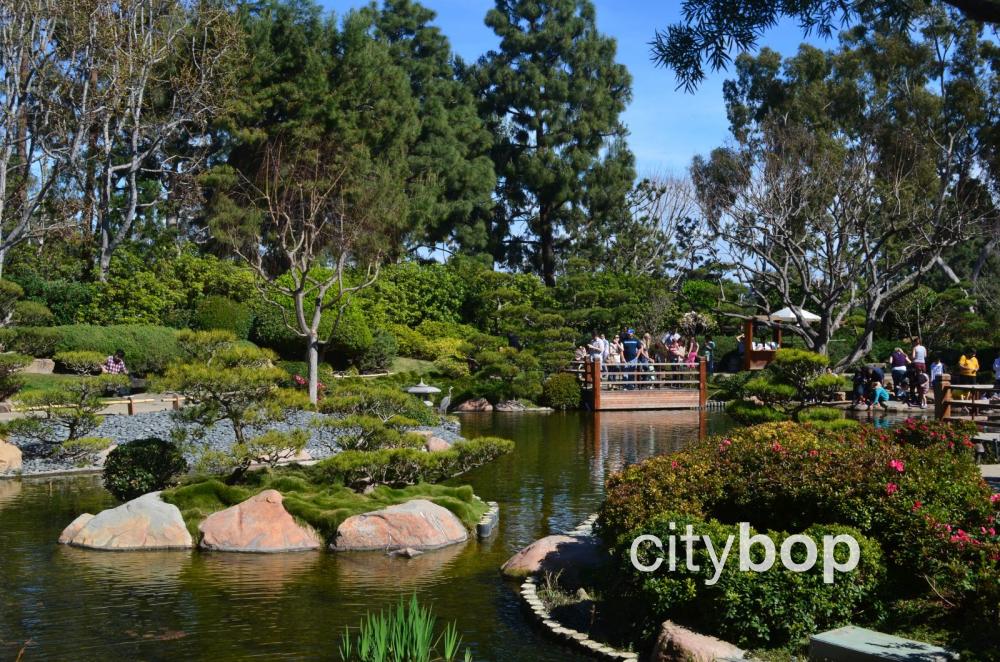 More Gardens in Los Angeles