Find the best places in LA to view the iconic Hollywood sign.
The Hollywood sign is a world famous landmark located in the Hollywood Hills on Mount Lee.
The 45-foot high, 150-foot wide sign is globally recognized as the symbol for the glamorous Hollywood film industry.
It's a simple sign that evokes a sense of awe and wonder about the movie business, and acts as a beacon of hope for those hustling to make it in Hollywood.
2 best views of the Hollywood sign
Many tourists want a picture of the Hollywood sign as a momento of their trip to LA. Unfortunately you can't get up-close to the sign because that would be considered trespassing. The LAPD monitor the sign, and have motion sensors, alarms and loudspeakers in place for anyone who breaches it.
However, there are some viewpoints where you can snap a great photo.
1. Go to the West Terrace of the Griffith Observatory.
The free Griffith Observatory in Brentwood, is perched on a hilltop with great views of the Hollywood sign from its West Terrace. Drive up the Griffith Observatory, or take a 10-minute, inexpensive DASH bus to the Observatory from the Vermont/Sunset Red Line Station in Hollywood.
2. Climb the steps at Ovation Hollywood mall.
The Ovation Hollywood is a retail, restaurant and cinema complex on Hollywood Boulevard on the Walk of Fame. It's home to the Dolby Theater that hosts the Academy Awards. A set of stairs leads to an overlook with distant views of the sign (pictured). Parking is difficult around this area, so consider alternative transport.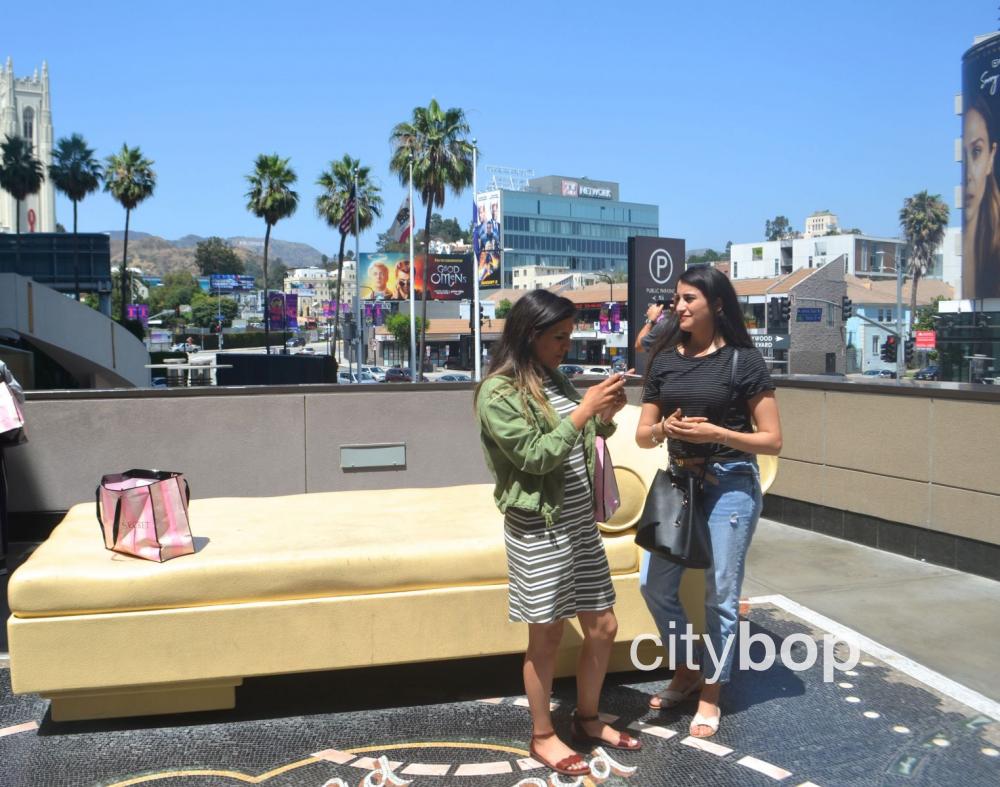 Here's the overlook at Ovation Hollywood, with distant views of the Hollywood sign.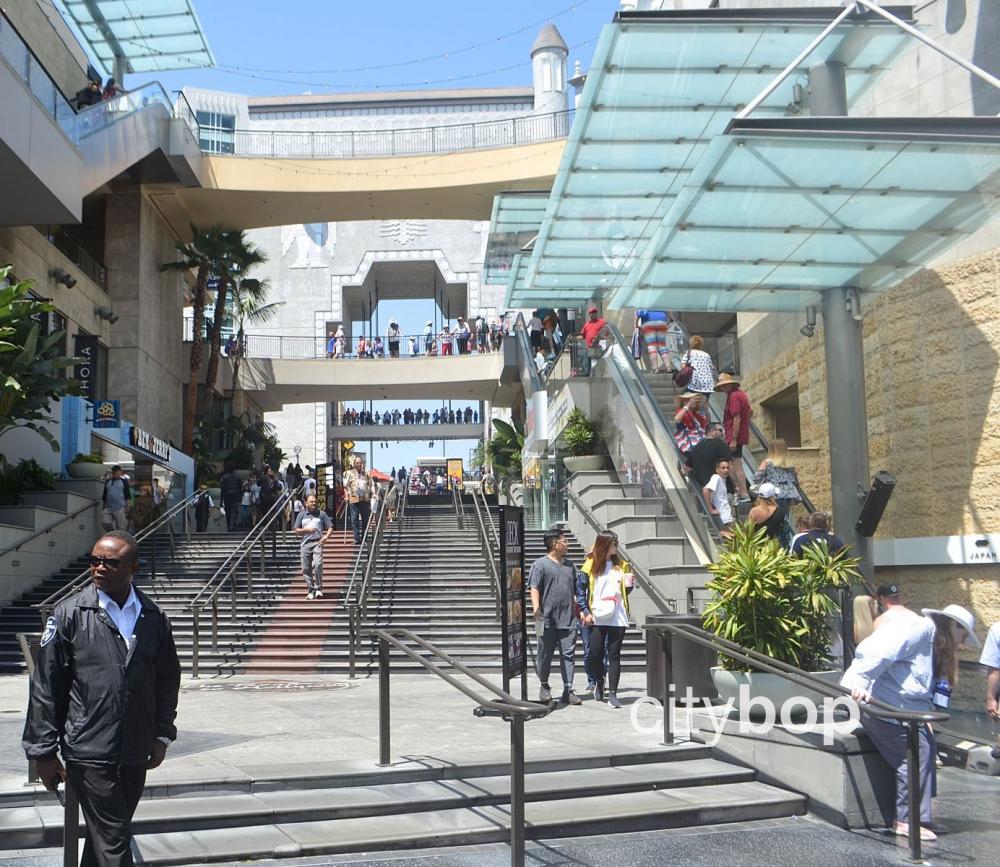 Climb these stairs to get to the overlook at Ovation Hollywood. The stairs are directly accessible off Hollywood Boulevard. After taking a photo of the Hollywood Sign, you can shop or visit one of many great restaurants at Ovation Hollywood.
The fascinating history of the Hollywood sign
The sign was originally constructed in 1923 to promote the Hollywoodland real estate development, and its surface was illuminated by thousands of studded light bulbs with a dramatic searchlight below. It was only intended to stand for 18 months, but soon became a permanent fixture.
The sign also met with tragedy when actress Peg Entwistle plunged to her death from the 'H' letter in 1932, after not achieving her dreams in Hollywood.
By the 1970's the wooden and sheet metal sign had fallen into disrepair, and in 1978 wealthy donors attended a fundraiser organized by Hugh Hefner in the Playboy Mansion. Individual letters were auctioned off to contribute funds to create a new steel sign. Amongst the famous donors were Hugh Hefner for the "Y" and Alice Cooper for the final "O".
More Sites & Landmarks in Los Angeles