Visit an active excavation site in L.A. with fossils from the last Ice Age.
The La Brea Tar Pits is in a lovely, grassy setting at Hancock Park next door to LACMA. It's ten miles west of downtown in Central L.A. at 5801 Wilshire Boulevard.
It's free to walk around the park and visit the tar pits where fossils have been excavated. However, admission is required to visit the La Brea Tar Pits Museum which displays fossils excavated from the park. You can also watch a 3D movie and a 15-minute stage show at the museum.
5 best things to do at La Brea Tar Pits
1. Walk for free around the five tar pits in Hancock Park.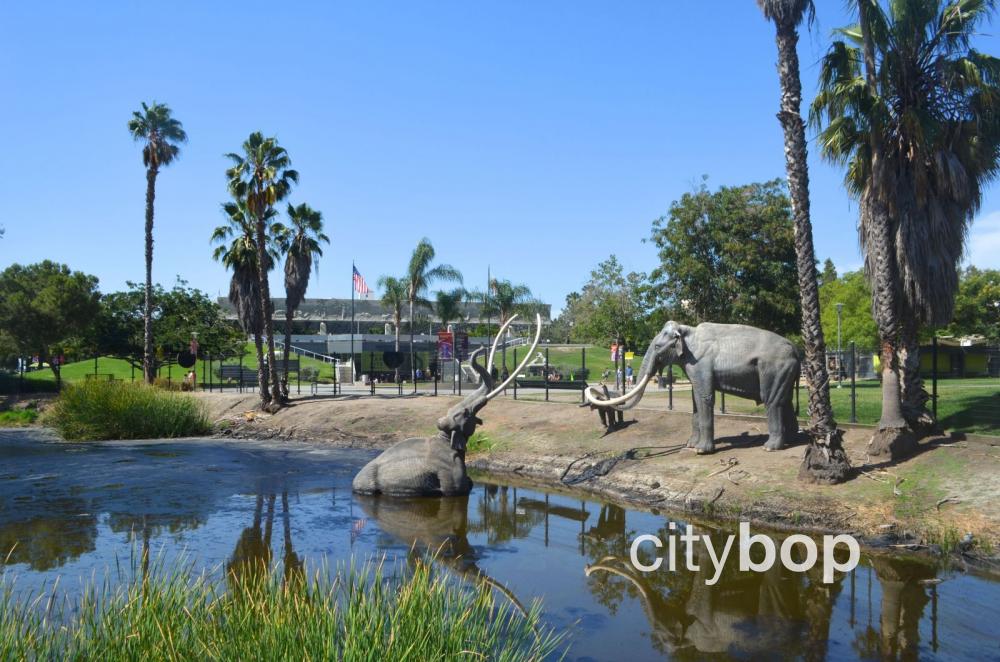 There are five, fenced tar pits to explore throughout Hancock Park.
The most prominent is the Lake Pit (above) with giant fiberglass Columbian Mammoths at its edge, and a mammoth trapped in the sticky lake. Crude oil bubbles up from the ground and seeps to the surface, as smelly asphalt covers the lake's surface.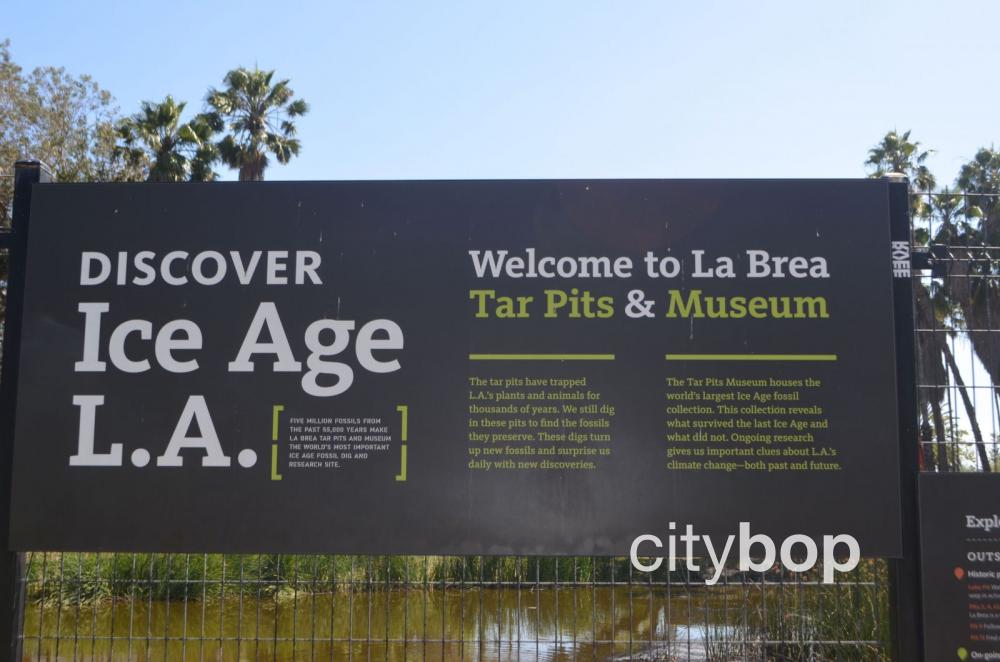 Some amazing fossils have been discovered here, and over 3 million items have been excavated. The most common are dire wolves, saber-toothed cats, and coyotes. You can also visit two other active excavation sites at Project 23 and Pit 91.
2. Discover how tar bubbles up to the ground 1,000 feet above an oil field!
The underground Salt Lake Oil Field is just north of Hancock Park and feeds these amazing tar pits. It was formed 5-25 million years ago during the Miocene Epoch, then prehistoric animals became trapped in the sticky asphalt in the last 50,000 years. Prior to this L.A. was submerged beneath the ocean!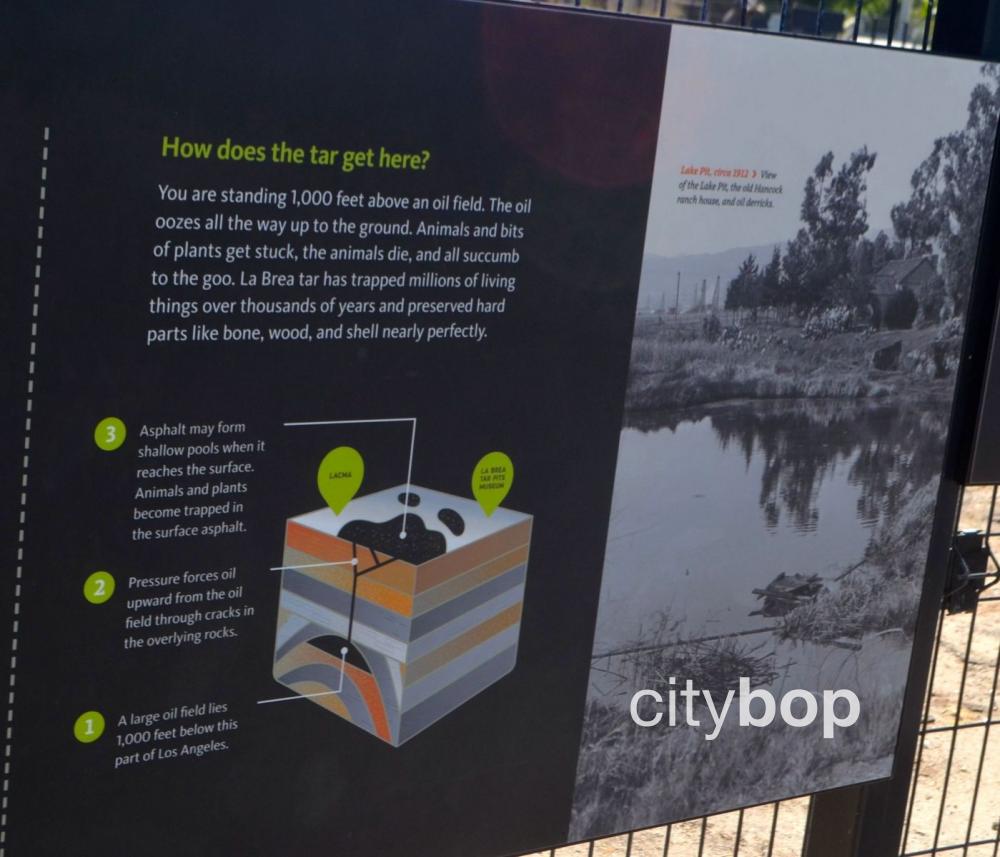 3. See fossils at the La Brea Tar Pits Museum (admission required).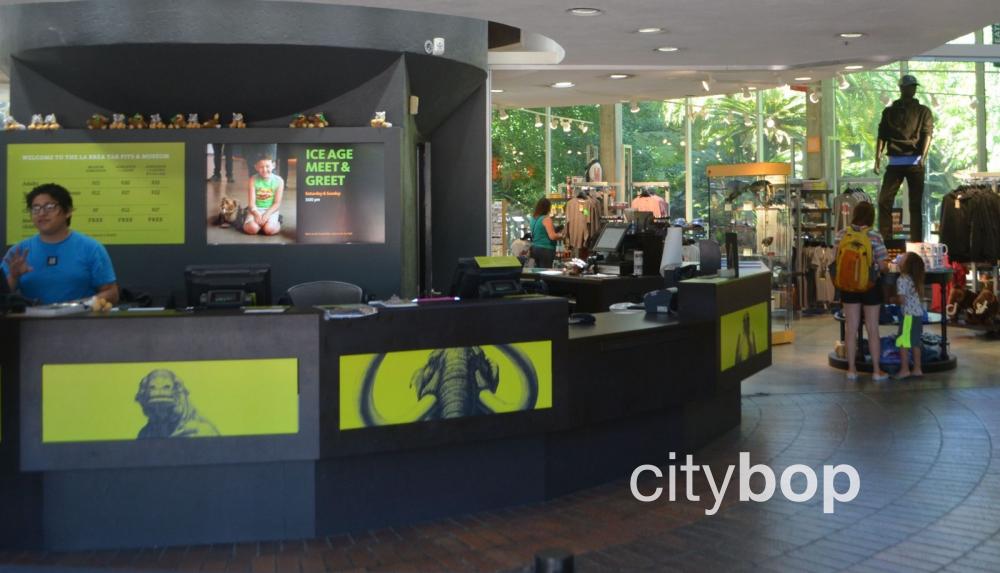 Step inside the La Brea Tar Pits Museum to see fossils excavated from the Tar Pits.
Check out full scale models of Columbian Mammoths and American Mastodons, and touch their tusks! The Columbian Mammoth weighed on average 15,000 pounds and was 12 feet high! Try to imagine the landscape thousands of years ago when these giants roamed LA.
Pull on a handle to discover how difficult it was for animals to extricate themselves from the sticky tar. There's also a dramatic wall exhibit displaying over 400 skulls of terrifying Dire Wolves that hunted down animals trapped in the tar. Full scale models demonstrate these powerful predators in action.
See the skeletons of now extinct animals like the Extinct Western Horse, and Extinct Camel.
You can also observe scientists hard at work in the Fossil Lab cleaning and cataloging the items, or you can register for a free walking tour of the excavation sites.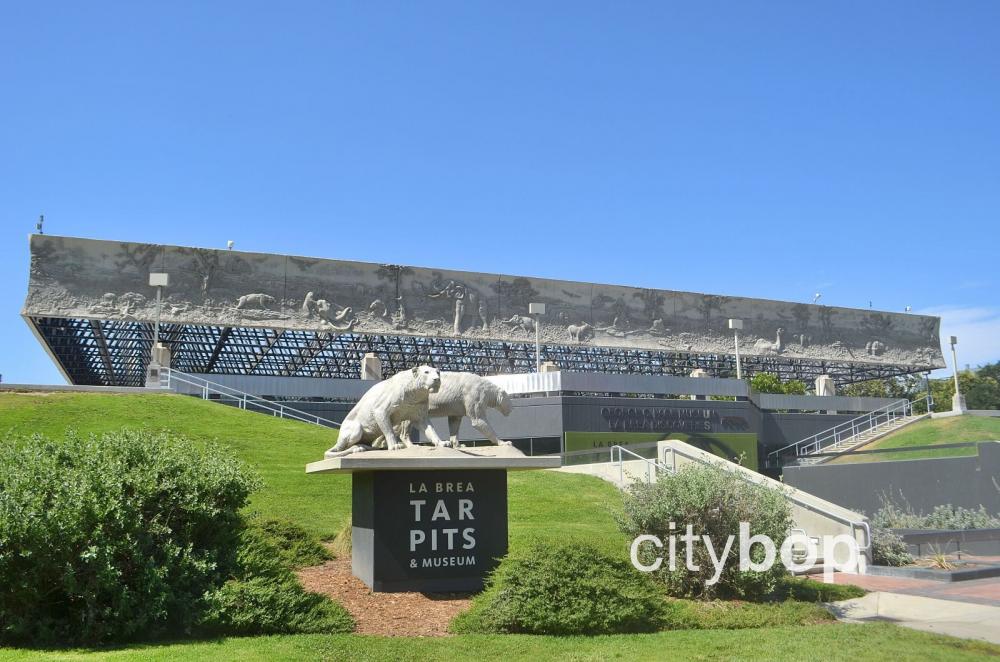 La Brea Tar Pits: 5 BEST Things to Do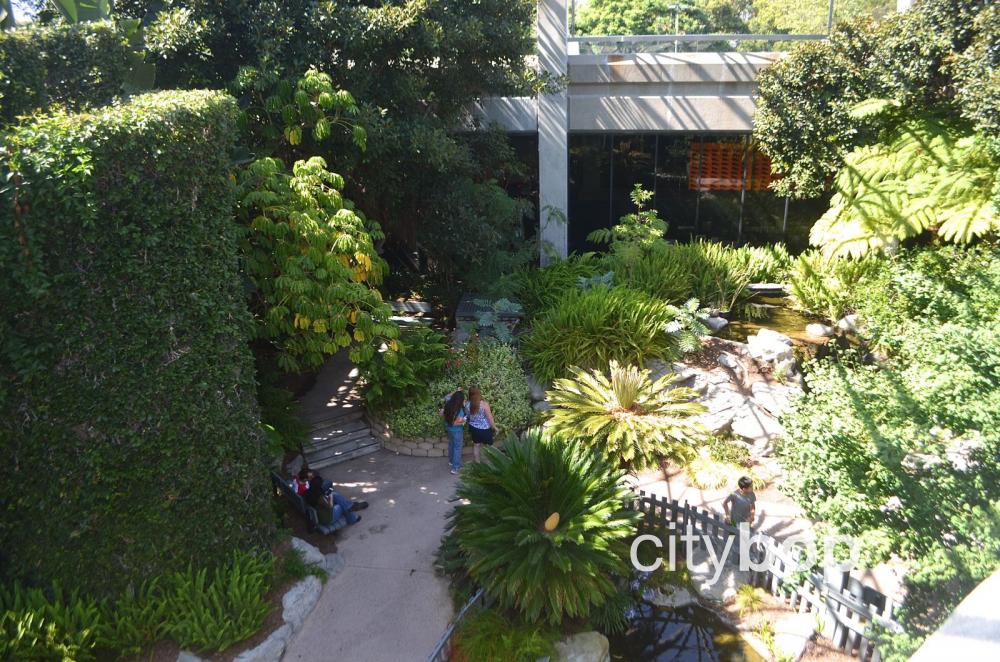 Step inside the spectacular, lush atrium with a meandering stream and waterfall. Kids will love spotting koi fish in the water!
4. Experience the 3D Theater and Stage Shows.
For an additional fee, see Titans of the Ice Age in the 3D Theater (here's a cool preview clip). It's thrilling to see these Ice Age mammals brought to life on the big screen. For another small fee, see the fun 15-minute stage show with puppets and film projections called Ice Age Encounters,
Pick up some fun items at the gift store on the way out.
5. Find fun things to do near the La Brea Tar Pits.
LACMA is next door to the La Brea Tar Pits, and has the largest art collection in the Western United States. The Grove outdoor mall is less than a mile north and is popular for celebrity sightings. It's also next to the excellent Los Angeles Museum of the Holocaust.
Know before you go
La Brea Tar Pits hours: check here.
Tickets: check here. Only the museum requires admission.
Free days: check here:
Address: 5801 Wilshire Boulevard, LA, CA 90036.
Parking: Flat rate parking in a lot behind the museum (on corner of Curson Avenue and 6th Street).
Cafe: No. There's no food at the La Brea Tar Pits museum. Visit LACMA next door for the LACMA Cafe, and trendy Rays and Stark Bar. LACMA admission isn't required to eat at these establishments.
Gift shop: Yes.
More Museums in Los Angeles