The LA Farmers Market opened in 1934 and is an LA landmark, with 100 delicious food vendors!
The LA Farmers Market pulses with activity, as visitors sample the dazzling array of food options available seven days a week.
The setting is casual but vibrant. Enjoy a meal or a drink in aisles of simple tables and chairs overlooking the colorful market stalls, and soak it all in.
The LA Farmers Market is next to The Grove, at 6333 W 3rd Street, Los Angeles, CA 90036. It's advisable to bring cash, because some vendors don't take credit cards.
5 best things about LA Farmers Market
1. Choose from 100 vendors with every conceivable type of food.
Choose from a wide array of foods, including Italian, Chinese, Mediterranean, Brazilian, Mexican, Japanese and Singaporean.
The LA Farmers Market has been owned by the Gilmore family for six generations. In 1880 Arthur Gilmore first operated the land as a dairy farm, then in 1934 two entrepreneurs came up with an idea for farmers to rent space and sell their produce from the Gilmore property. The concept became wildly popular, permanent stalls were erected, then restaurants followed.
2. There's also some cool finds in the specialty food section.
Sample gourmet cheese, handmade icecream, exotic spices, english toffee, imported teas, and spicy sauces. Yum!
3. The LA Farmers Market is a great place to do your weekly shopping.
Stock up on fresh produce, poultry, meat, seafood and baked goods in a relaxed atmosphere. Don't miss Du-Par's Pie Shop for scrumptious pies to take home.
4. You can also pick up a unique gift.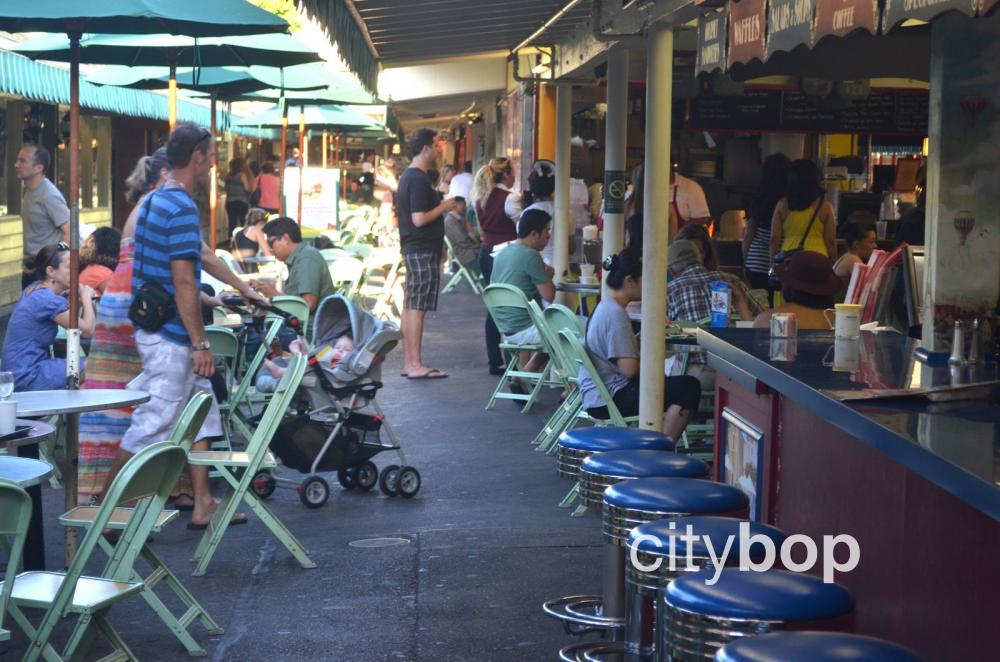 La Farmers Market: 5 BEST Attractions
Find unique gifts for kids at Kip's Toyland or Sticker Planet. There's a dog bakery for your fur babies, a selection of curated books specifically for your coffee table, and beautiful lotions, oils and non-leaded candles.
5. The LA Farmers Market is next door to The Grove.
The LA Farmers Market is adjacent to the The Grove, a popular outdoor shopping mall with lots of celebrity sightings.
Know before you go
More Restaurants & Shopping in Los Angeles