​The Portland Rose Garden has magnificent city and Mt Hood views.
The Rose Garden is located in Portland's Washington Park, just 10 minutes west of downtown Portland (400 SW Kingston Avenue). It's free to visit.
It's next to the stunning Japanese Garden, and a 5-minute drive to other cool attractions at Washington Park like the Oregon Zoo and World Forestry Center.
The Portland Rose Garden was founded in 1917 to test the introduction of new roses, and there are over 500 varieties of roses laid out in beautiful terraces. There's so much to explore at the garden including a gift shop, fountain, gazebo and outdoor amphitheater.
5 best things about the Portland Rose Garden
1. The best months to visit are June through September, when the roses are in bloom.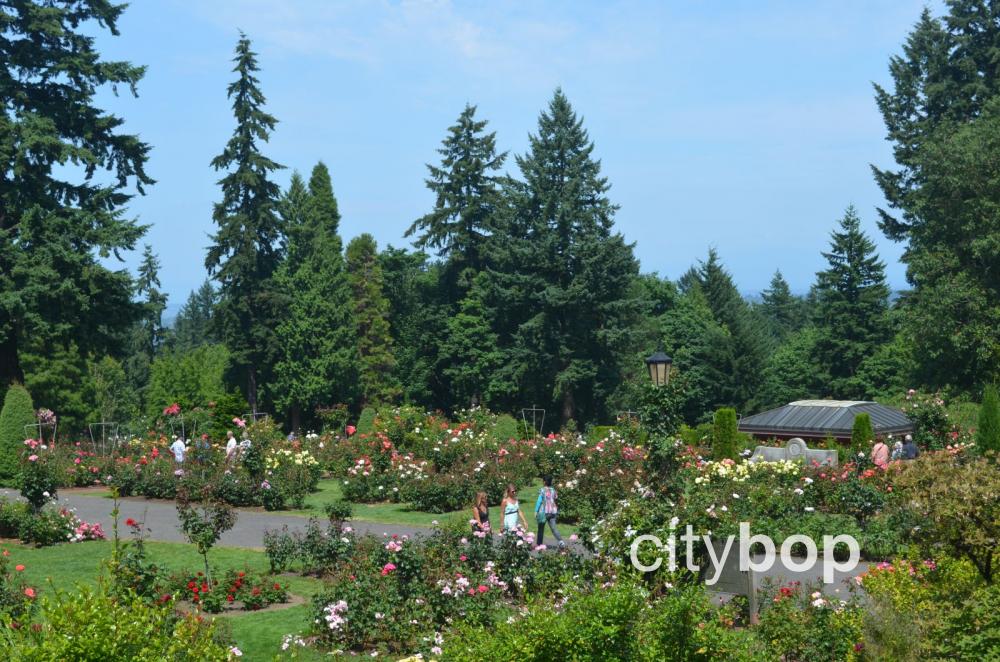 2. The views of the downtown Portland skyline are stunning.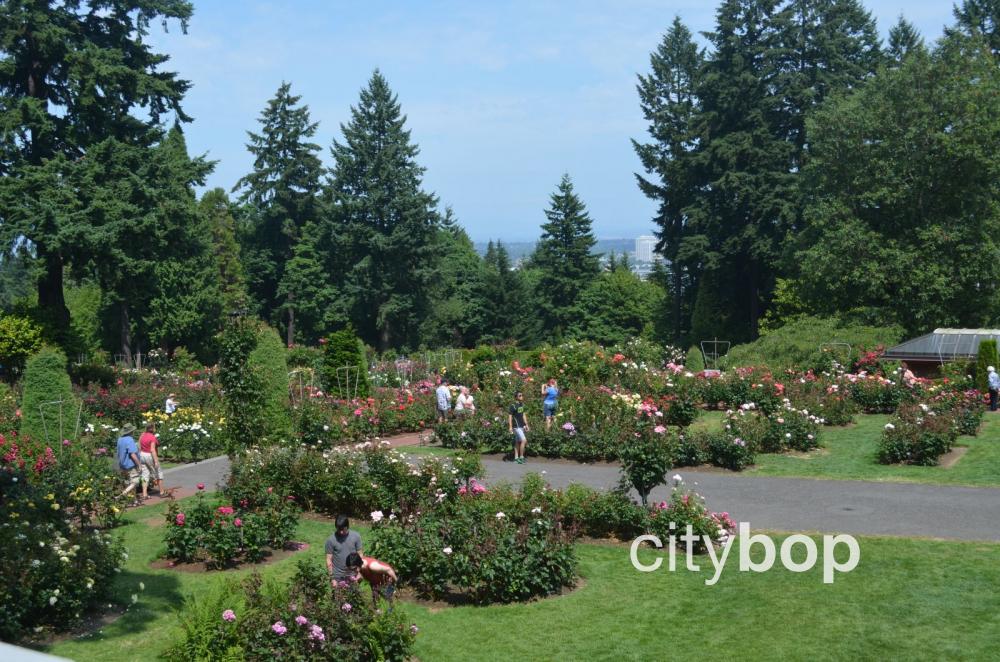 3. The Portland Rose Garden has 10,000 plants, and 500 varieties of roses.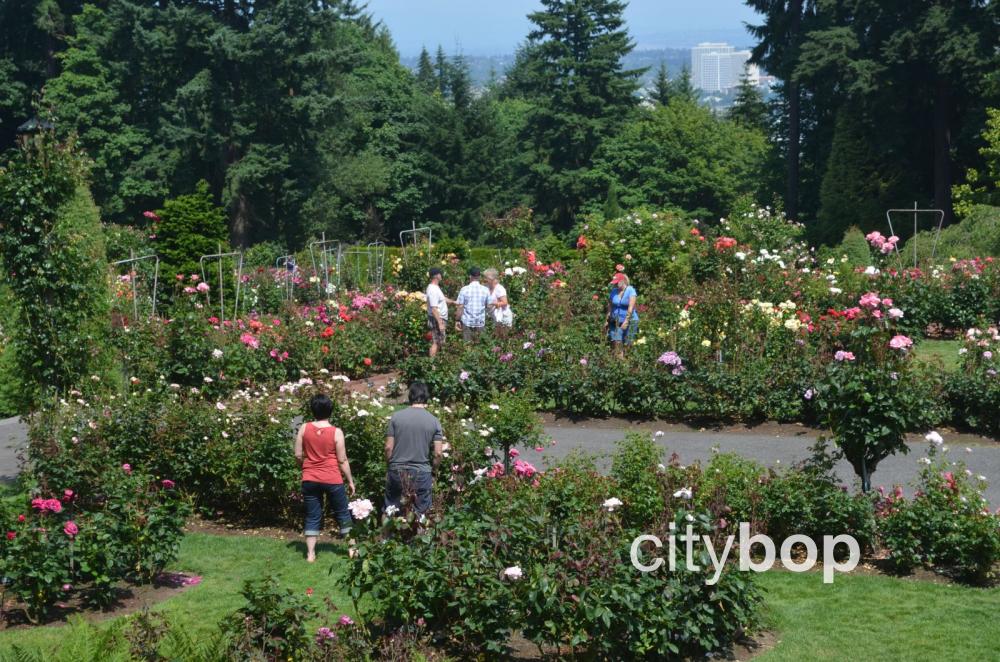 4. The Portland Rose Garden is a popular place for weddings. Can you see the wedding party wandering through the garden below?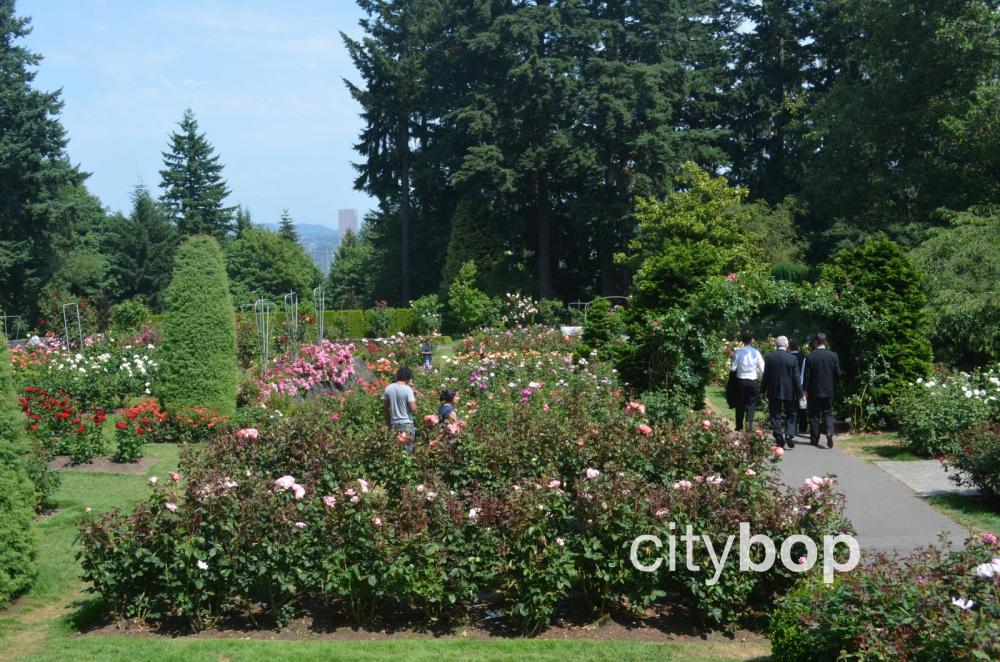 5. It has striking sculptures, like the Frank E. Beach Memorial Fountain (1975).
The plaque pays hommage to the guy who came up with the idea for the famous Portland Rose Festival. It reads "In memory of Frank E. Beach, 1853-1934 who christened Portland "The Rose City" and suggested the annual Rose Festival."
The sculpture was created by sculptor Lee Kelly and architect James Howell.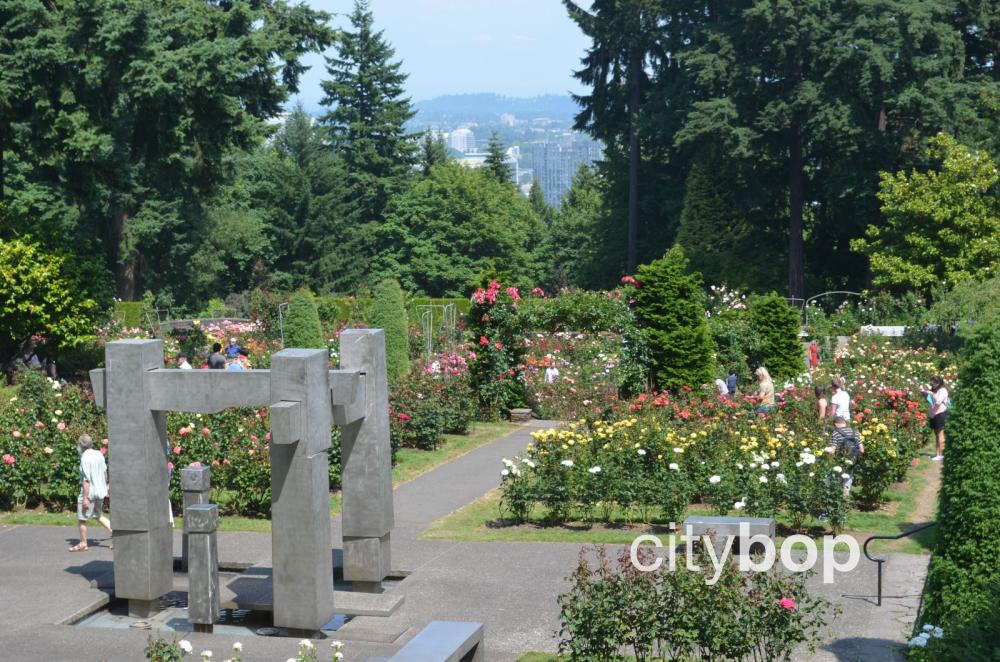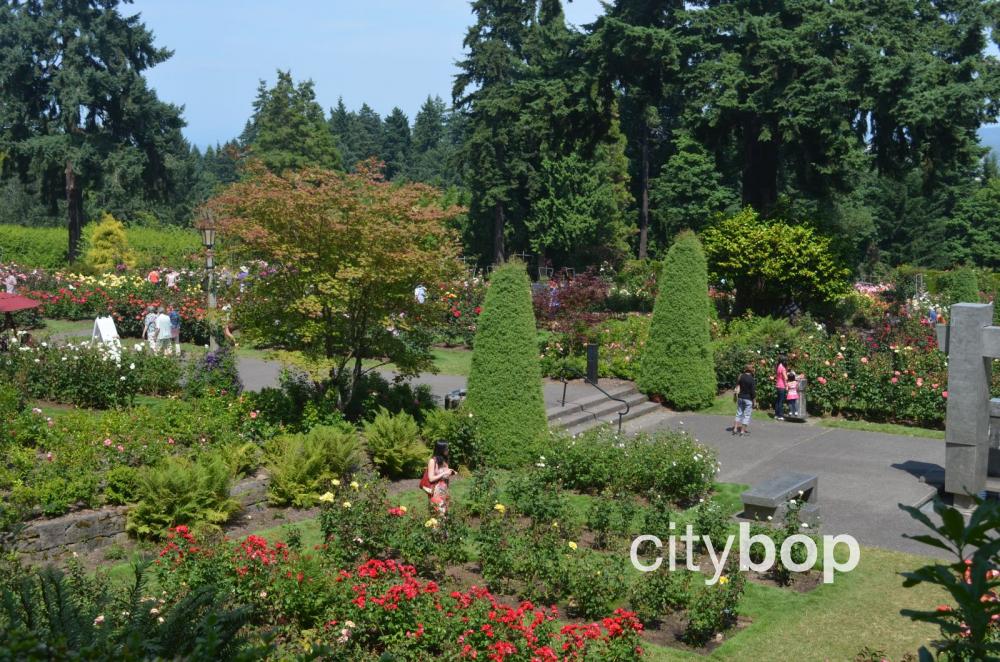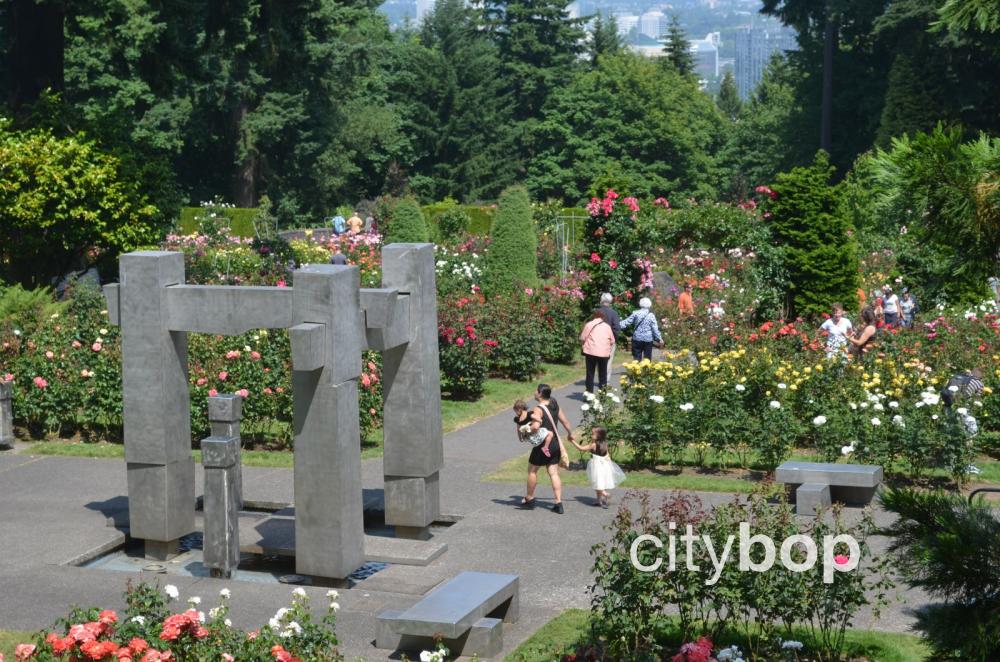 Know before you go.
Address: 400 SW Kingston Avenue, Portland.
Directions: Check here.
Admission: FREE
Best Time to Visit: Roses bloom June thru September.
Restrooms: Yes.
Other beautiful rose gardens in Portland.
Travel 6-miles north of Washington Park to North Portland, to see another exquisite rose garden at Peninsula Park. This garden was founded in 1909, and was Portland's first rose garden. The annual Rose Festival was held here from 1913 to 1916, before being moved in 1917 to the Portland Rose Garden at Washington Park.
More Gardens in Portland Oregon