Peninsula Park is a gorgeous neighborhood park in North Portland with a rose garden, playground, and swimming pool.
Stunning Peninsula Park is 13 minutes north of downtown Portland, tucked away in the North Portland neighborhood of Piedmont (700 N Rosa Parks Way). It's free to visit.
Peninsula Park was planned in the early 1900's as part of the Portland "City Beautiful" movement. Many of the original features are still intact like the formal rose garden, historic fountain, sunken garden, stone walls and lanterns.
The north end of the park is home to a seasonal swimming pool, adjacent to an Italianate-style bathhouse. Peninsula Park has other facilities including a playground, seasonal splashpad, picnic tables, basketball and tennis courts, softball and soccer fields.
The rest of the park has an abundance of trees, providing beautiful shaded areas during summer.
After visiting Peninsula Park stop for a meal or coffee at the hip Alberta Arts District, just a short drive away.
5 best things to do at Peninsula Park
1. Visit the beautiful rose garden when the roses are in bloom, from April through September.
Peninsula Park was home to Portland's first rose garden, founded in 1909. The annual Rose Festival was held here from 1913 to 1916, before being moved in 1917 to the Portland Rose Garden at Washington Park.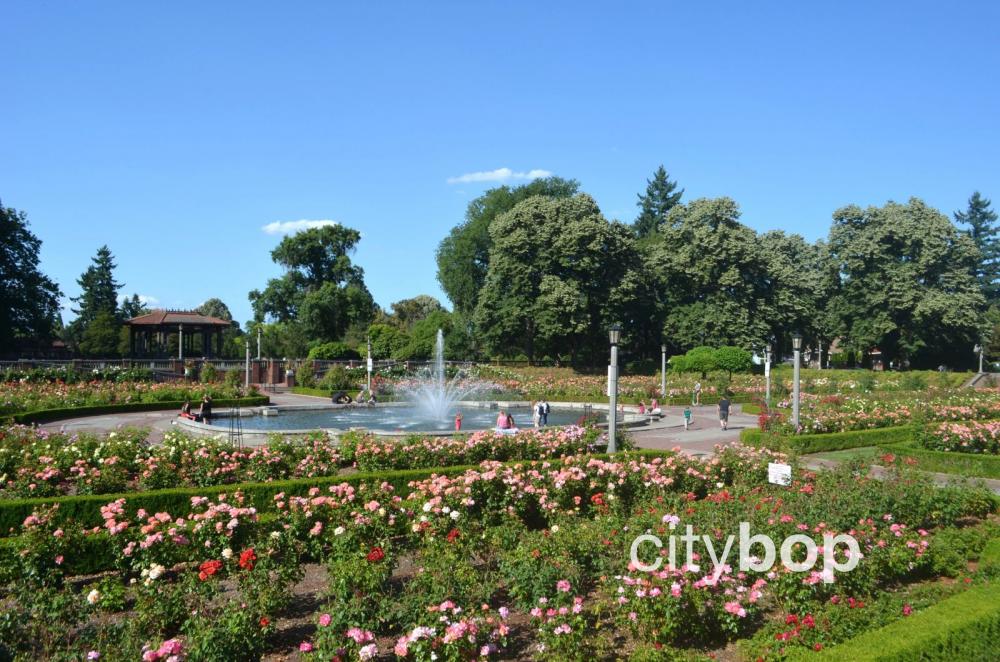 The garden beds are laid out in geometric patterns, based on a plan developed by famed landscape gardener John Olmsted.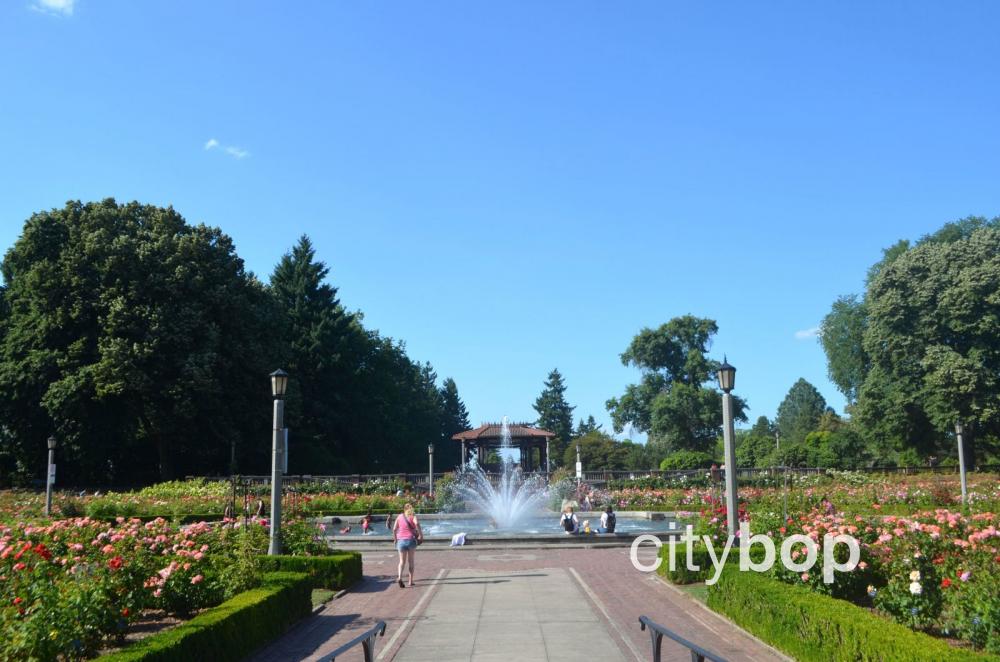 Enjoy a picnic in the grassed rows between the rose beds at Peninsula Park, or sit beside the refreshing waters of the fountain (swimming prohibited).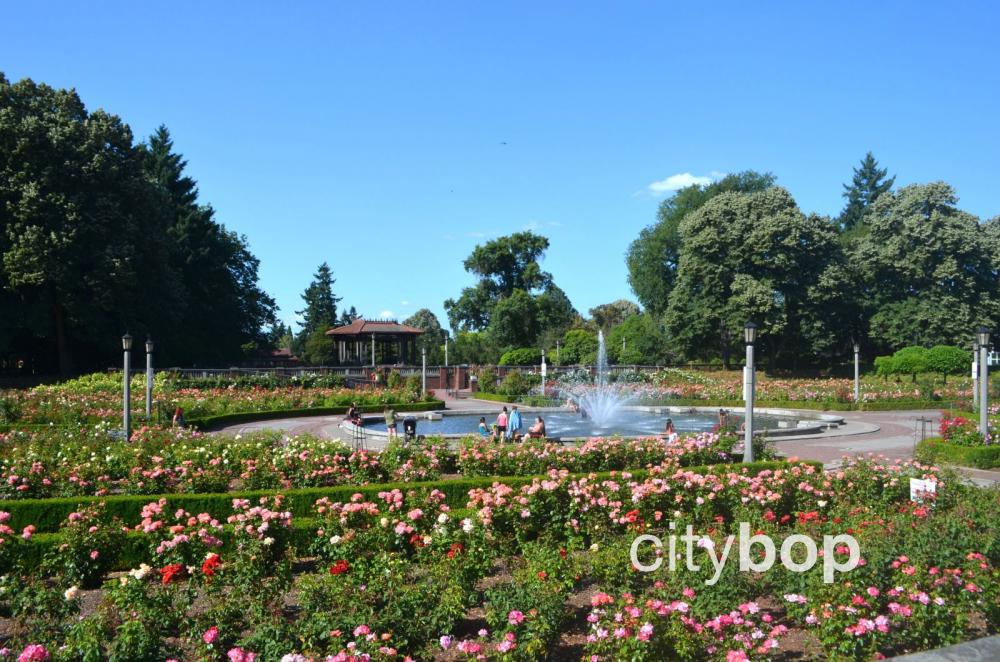 2. Visit the seasonal swimming pool adjacent to an Italianate-style bathhouse.
This fun outdoor pool along North Rosa Parks Way is heated to 84 degrees, and has a total capacity of 290 people. There's also a wall between the deep and shallow areas, creating a perfect area for younger kids. Check times & admission, and sign up for swim lessons.
3. Take the kids to the fun playground or seasonal splashpad.
The Peninsula Park playground is behind the swimming pool, and has swings, monkey bars, climbing towers with tunnels, slides, and a play structure for smaller kids. The seasonal splashpad is adjacent to the playground, and the perfect place to cool off during summer.
4. Enjoy a picnic at the tables.
The picnic tables work on a first come basis, but you can also reserve a table if you don't want to risk missing out.
5. Play on the basketball and tennis courts, or reserve the softball and soccer fields.
Reserve the softball and soccer fields by calling this number.
More Gardens in Portland Oregon