Nob Hill Portland is the city's most European neighborhood.
Nob Hill is 5 minutes from downtown Portland. Its main commercial area stretches for 17 blocks along NW 23rd Avenue (between NW Thurman and W Burnside St).
NW 23rd Avenue is full of character, with an abundance of restaurants and boutiques along a pedestrian friendly, leafy street. The surrounding neighborhood is full of beautiful 19th century Victorian/Edwardian mansions, and vintage 1920s apartment buildings.
NW 23rd Avenue features both upscale and casual restaurants, as well as an array of smaller boutiques and gift shops. You'll also find some well known brands here like Pottery Barn and Restoration Hardware.
5 best things to do in Nob Hill Portland
1. Choose from a large number of restaurants along NW 23rd, both upscale and casual.
If you'd prefer a more upscale experience in Nob Hill Portland, then book a table at chic eateries along 23rd Avenue like The Fireside gastropub, serving northwestern cuisine in beautiful, contemporary spaces with amazing ambiance.
The Mediterranean style Serratto Restaurant and Bar also has an elegant interior, or you can dine at St Jack in an archetypal french cafe.
Papa Hadyn is perfect for brunch, and has Viennese-themed desserts with a European inspired menu.
If you're looking for more casual options along NW 23rd Avenue, The Matador has mexican food with delicious sangrias.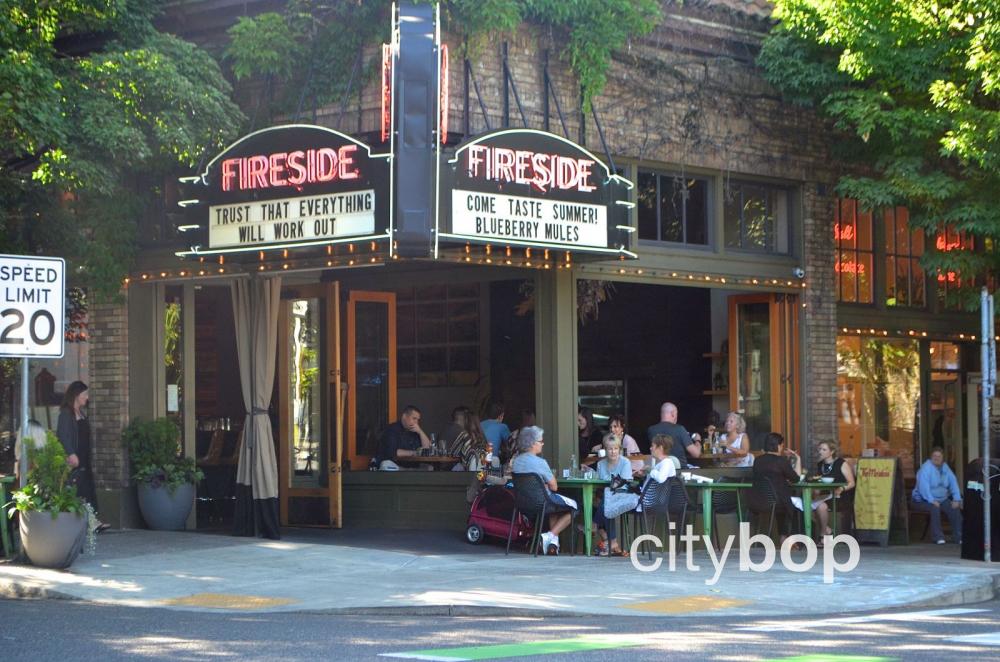 The Fireside gastropub (801 NW 23rd) is cosy in winter, with seating beside two large fireplaces. The outdoor patio is popular in warmer months.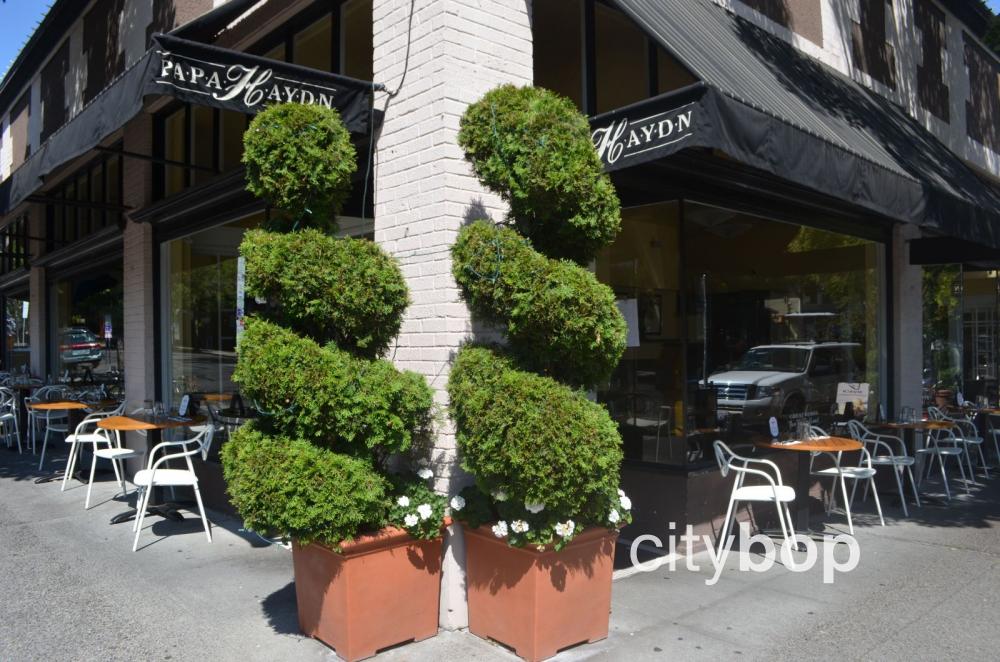 Papa Hadyn (701 NW 23rd) serves lunch, dinner and weekend brunch, and is famous for its indulgent desserts.
2. Check out hip cafes along NW 23rd.
Look no further than the hip Barista Cafe (823 NW 23rd) for exceptional coffee in Nob Hill Portland. This cafe oozes European style, with leather tufted booths, french bistro tables, gold rimmed mirrors and parquet floors. It looks out directly onto busy 23rd, so you can watch all the action out on the street.
3. Sample yummy flavors at Portland's most popular ice-cream store.
Stop by the phenomena that is Salt and Straw ice-cream (838 NW 23rd), one of Portland's biggest success stories. Choose from classic flavors like Sea Salt with Caramel Ribbons, Honey Lavender, and Double Fold Vanilla.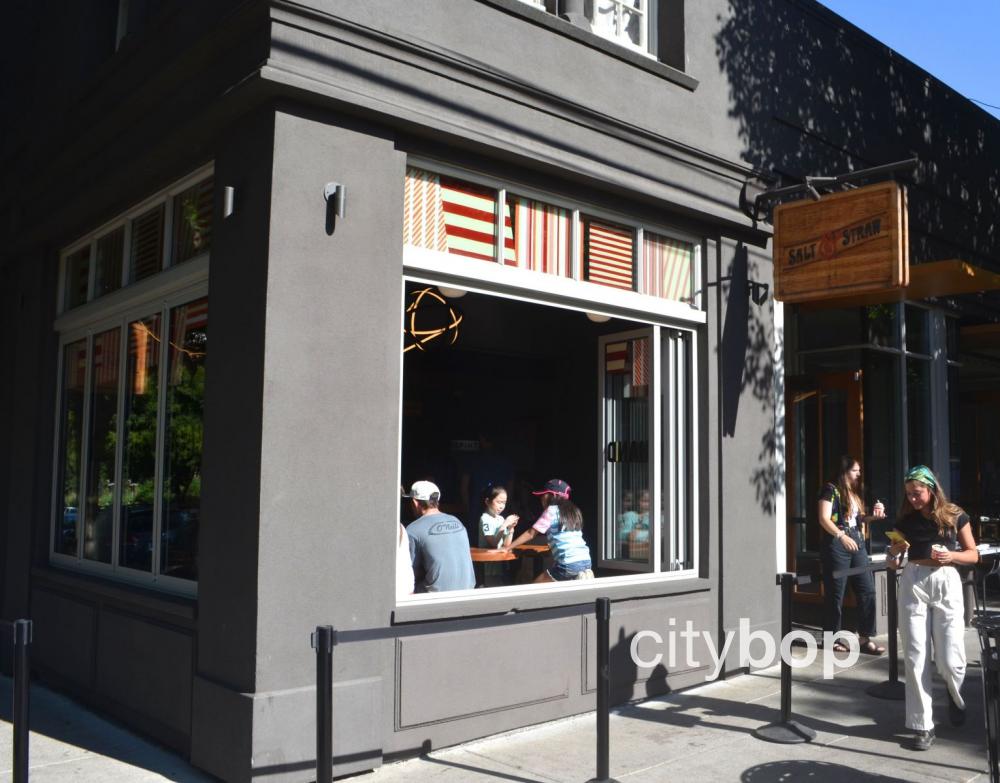 There's usually a long line at Salt and Straw (838 NW 23rd), popular in both summer and winter in Nob Hill Portland. That's right - Portlanders love icecream in winter!
4. Shop at NW 23rd boutiques with no sales tax.
If your looking for fashionable women's clothes at really great prices, then prioritize Sloan boutique in Nob Hill Portland. It's difficult to leave this place empty handed!
Trendy Urban Outfitters also has a store on NW 23rd, with an emphasis on streetwear like jeans, t-shirts and sweaters. If you'd prefer to shop for warmer outdoor clothing for the chilly Pacific Northwest winters, then stop by Arcteryx for high quality fleece and gortex.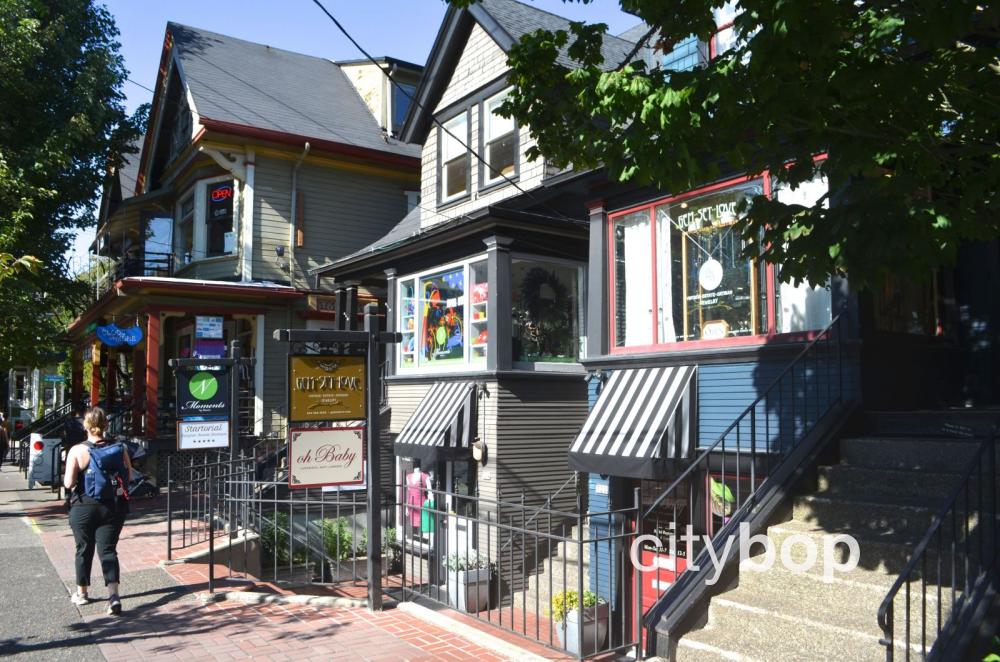 Many of the shops along NW 23rd in Nob Hill Portland are housed in vintage craftsman homes, retaining the character of an earlier era. It's wonderful to shop at these charming businesses and get away from the sterile environment of mall culture.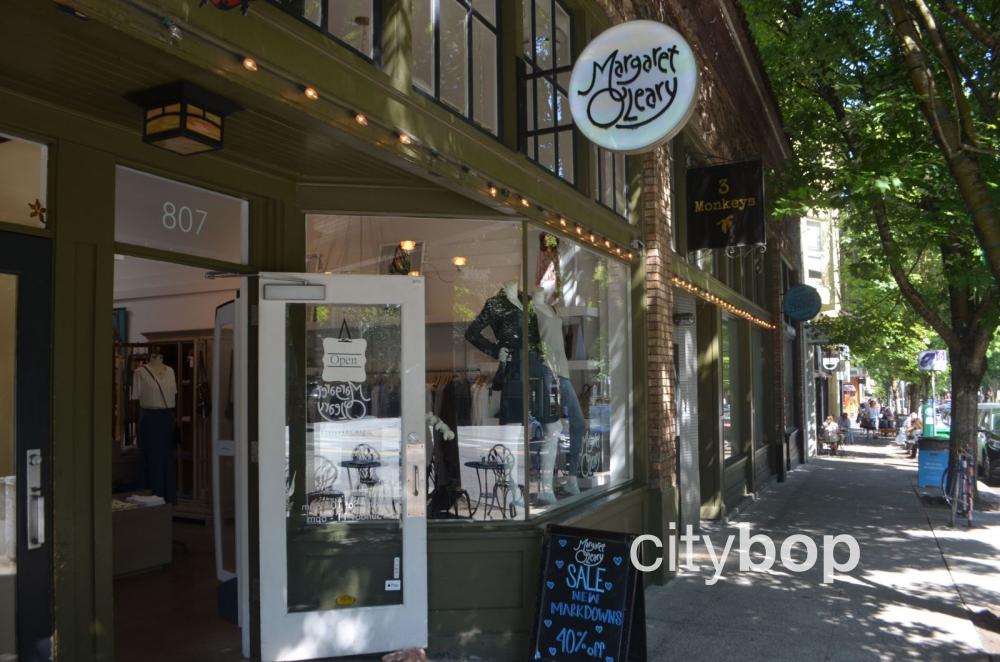 Margaret O'Leary (807 NW 23rd) sells luxurious, hand-loomed knitwear worn by celebrities like Gwyneth Paltrow, Oprah, Madonna and Kate Hudson. These comfortable pieces are fashioned from cashmere, marino wool, linen and organic cotton. Her designs are classic and timeless, and you will hold onto them forever.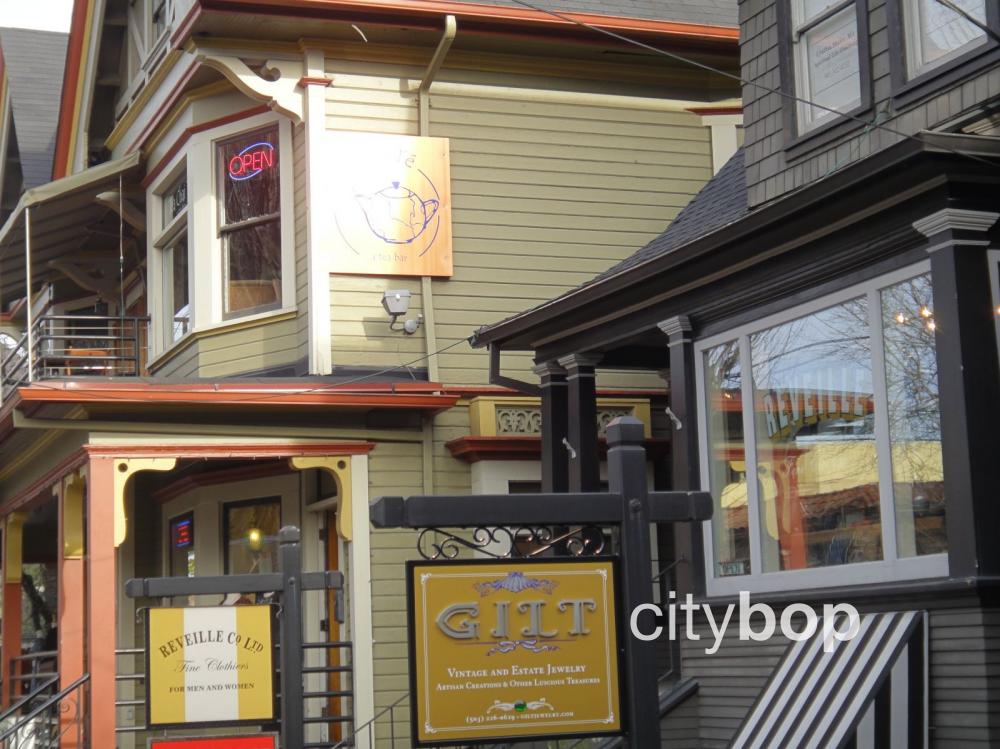 5. Find unique and classy gifts along NW 23rd.
If you're searching for a beautiful gift, then set aside some time at Manor Fine Wares (907 NW 23rd). This store is the epitome of good taste, with stunning homewares like table linens, luxe bedding, furniture, plush cushions, artisanal glassware and cashmere throws.
You can also pick up homewares or furniture further down the street at Pottery Barn and Restoration Hardware.
Another wonderful store for gifts is the Paper Source (638 NW 23rd), where you can find unique cards, speciality paper, gift wrap, candles and fragrances.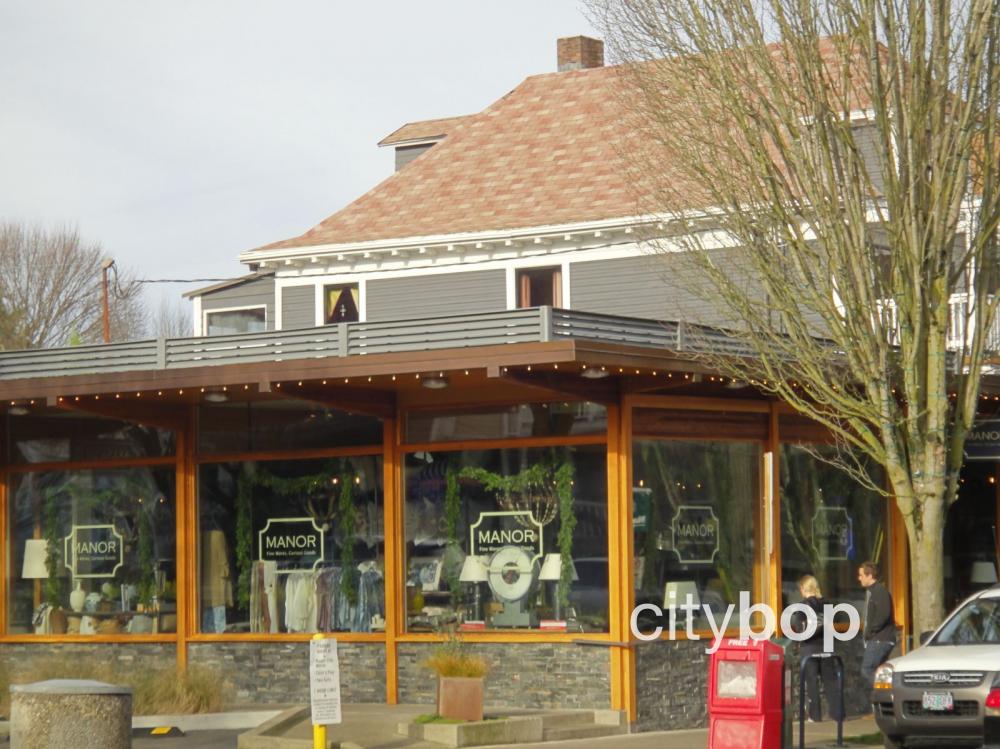 This is the gorgeous storefront for Manor Fine Wares (907 NW 23rd).
More Restaurants & Shopping in Portland Oregon