The Fields Park is one of Portland's favorite recreation areas.
The Fields is a popular neighborhood park north of downtown Portland at 1099 NW Overton Street in the trendy Pearl District full of shops and eateries.
This 3.2 acre park has a playground, dog park, and walking path that encircles a grassy field.
The grassed area is popular for events and festivals, and is a great place to relax on a sunny day.
The park overlooks the famous Fremont Bridge, and the fascinating ruins of the old Centennial Mills with a historic water tower on it's roof.
5 best things to do at The Fields Portland
1. Take your kids to the cool playground and sandbox, at the south end of the park.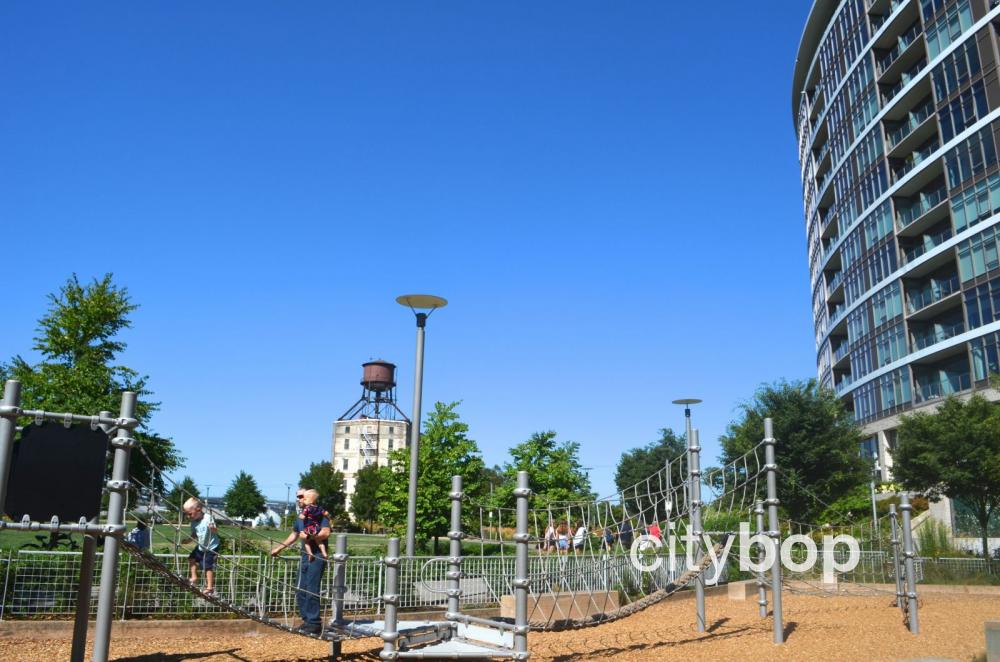 The fenced-in playground is perfect for kids, and has a large sandbox for hours of fun.
You're also a short distance from other fun (and free) kid's activities in the Pearl District, like spotting koi and turtles one block away at Tanner Springs Park. You can also wade at the tidal pool four blocks away at Jamison Square.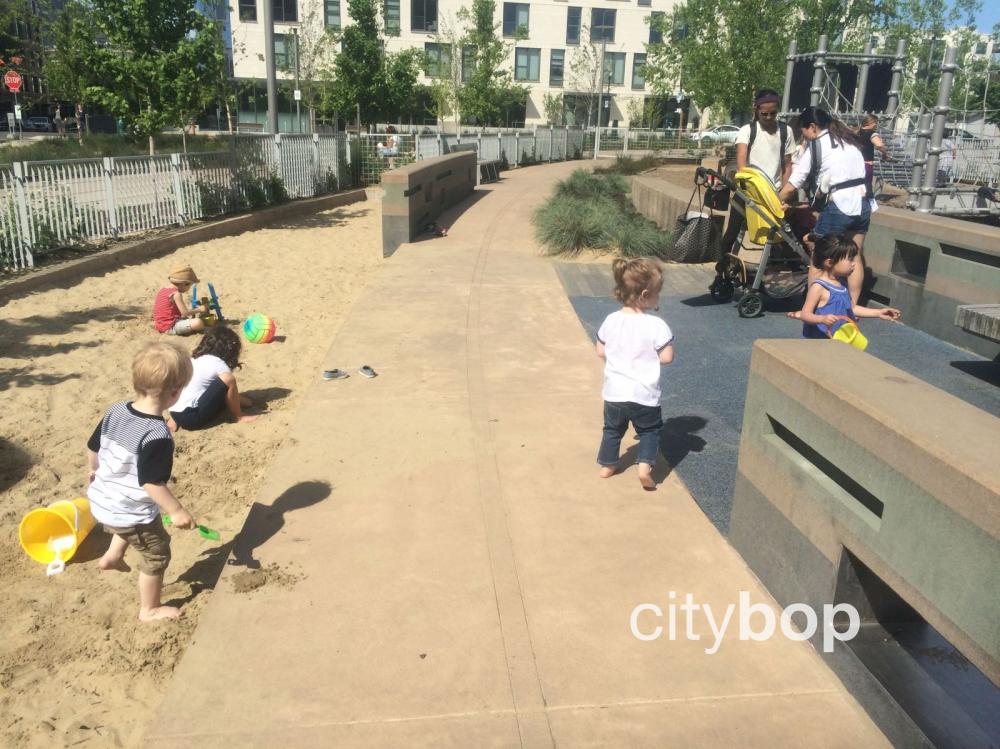 2. Hang out on the popular grassed area, or stroll around the paved path.
The Fields also has a large grassy section popular for frisbee throwing, exercising, or laying out on a sunny day. A lot of festivals and other events are held on this lawn during summer.
A paved path also encircles the grassed area, with plenty of benches to sit and enjoy a coffee.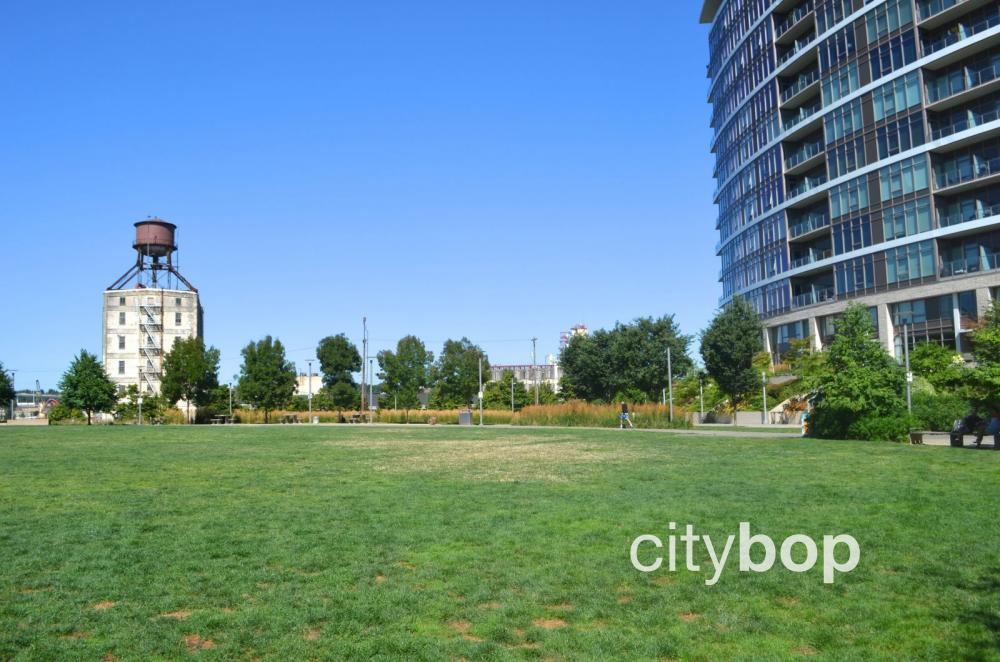 3. Buy a coffee at a choice of two coffee shops overlooking The Fields; Snow Bunny Coffee or Ovation Coffee.
4. Take fido to the fully fenced in 8,000 square foot off-leash dog park, at the northwest end of the park.
5. Explore a beautiful 1-mile riverfront path across the road from The Fields.
Cross the Naito Parkway on the the northern boundary of Fields, to explore the Willamette Riverfront path.
The path starts at the intersection of Naito Parkway/9th Avenue, and travels 1-mile to the Tom McCall Waterfront Park near downtown Portland. Along the way you'll see tons of boat traffic, Portland's famous Broadway, Steel and Burnside bridges, and the small Oregon Maritime Museum.
If you're feeling energetic, continue another 1-mile south along the riverfront path to tiny Poet's Beach. There are a couple of restaurants near Poet's Beach, like McCormick and Schmicks, YoMi Sushi, and Upstream Coffee and Eatery. In summertime when the water levels are low, there's a sandy area at Poet's Beach, but no lifeguards so you swim at your own risk.
More Parks & Nature in Portland Oregon