Mississippi Ave Portland is an effortlessly cool street with hip bars, quirky shops, and eclectic restaurants.
Mississippi Avenue is 10 minutes north of downtown Portland, in a historic northeast neighborhood.
The main shops and restaurants along Mississippi Avenue run for 5 blocks, bordered by Cook Street and Skidmore Street.
This area rapidly gentrified in the early 2000's, and the historic storefronts once boarded up and abandoned, are now full of vibrant shops and restaurants frequented by families, hipsters, and young professionals. Expect a little bit of everything along Mississippi Avenue, ranging from the unusual to the downright bizarre!
10 best things to do on Mississippi Ave Portland
1. Explore cool bars with loads of atmosphere along Mississippi Ave Portland.
Mississippi Ave has some fun nightlife! Visit a sophisticated jazz club that also doubles as a pizzeria at The 1905, then hang out at Portland's only coral reef cocktail bar at super cool Moloko. Enjoy the beautiful patio and private tastings at sophisticated Stem Wine Bar, and stop by The Interurban bar (pictured below) to sample delicious craft cocktails, whiskey and hearty meals in a saloon-like setting with incredible ambience at night.
2. Eat at all the popular restaurants along Mississippi Ave.
You'll be spoilt for choice with restaurant offerings along Mississippi Avenue! Portland is a serious foodie town, and Mississippi is one of the top streets to eat out, serving up organic, sustainable food in hip but unpretentious restaurants.
Got a craving for southern food? Miss Delta Restaurant and Bar serves up biscuits and gravy, country fried steak, chicken and waffles, and griddle cakes. If you're in the mood for authentic thai dishes and cocktails in an eclectic setting, then indulge at Mee-Sen Thai Eatery. However, if you want a low key night out, then enjoy an evening at the community gathering spot at Mississippi Pizza, with trivia nights, live music, and gluten free pizza.
Por Que No taqueria is a Mississippi Avenue staple, often attracting lines out the door. Ths mexican restaurant has a casual atmosphere, with mouth watering tacos, quesadillas, and rice bowls, washed down with refreshing margaritas, sangria, beer and wine.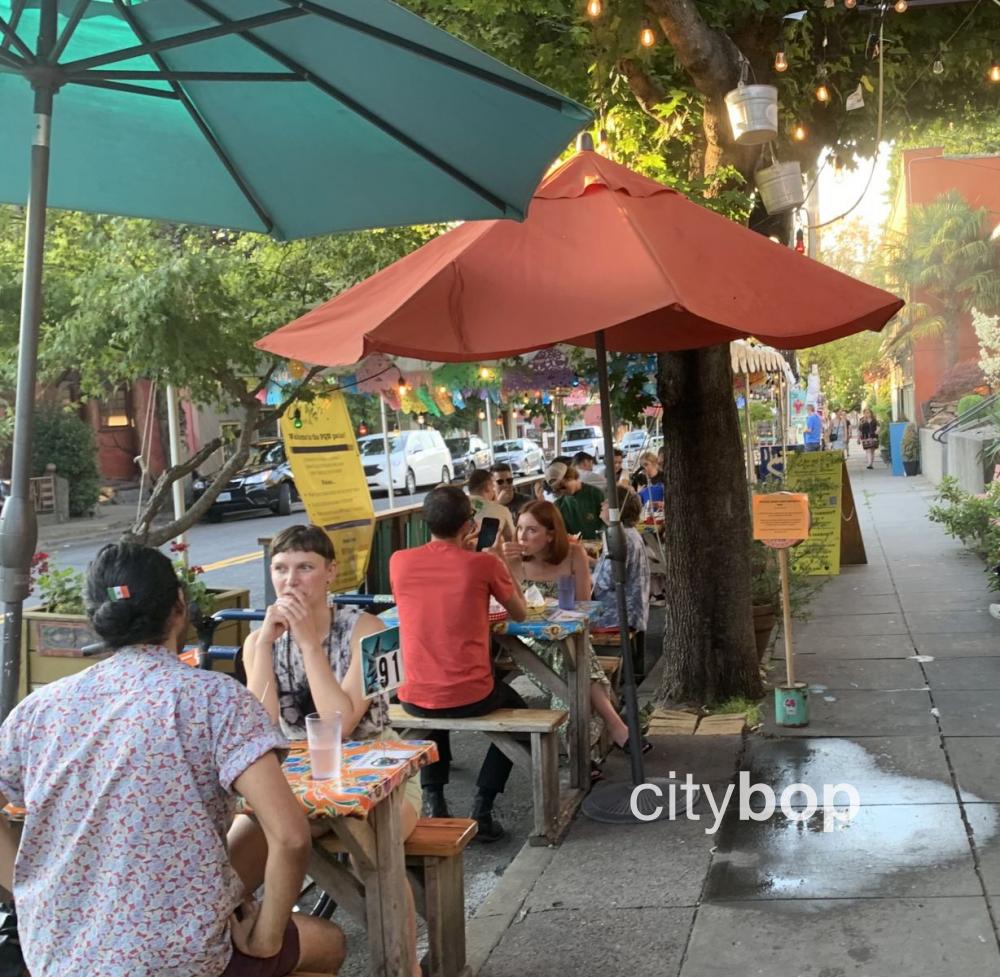 Por Que No taqueria also has a popular patio area.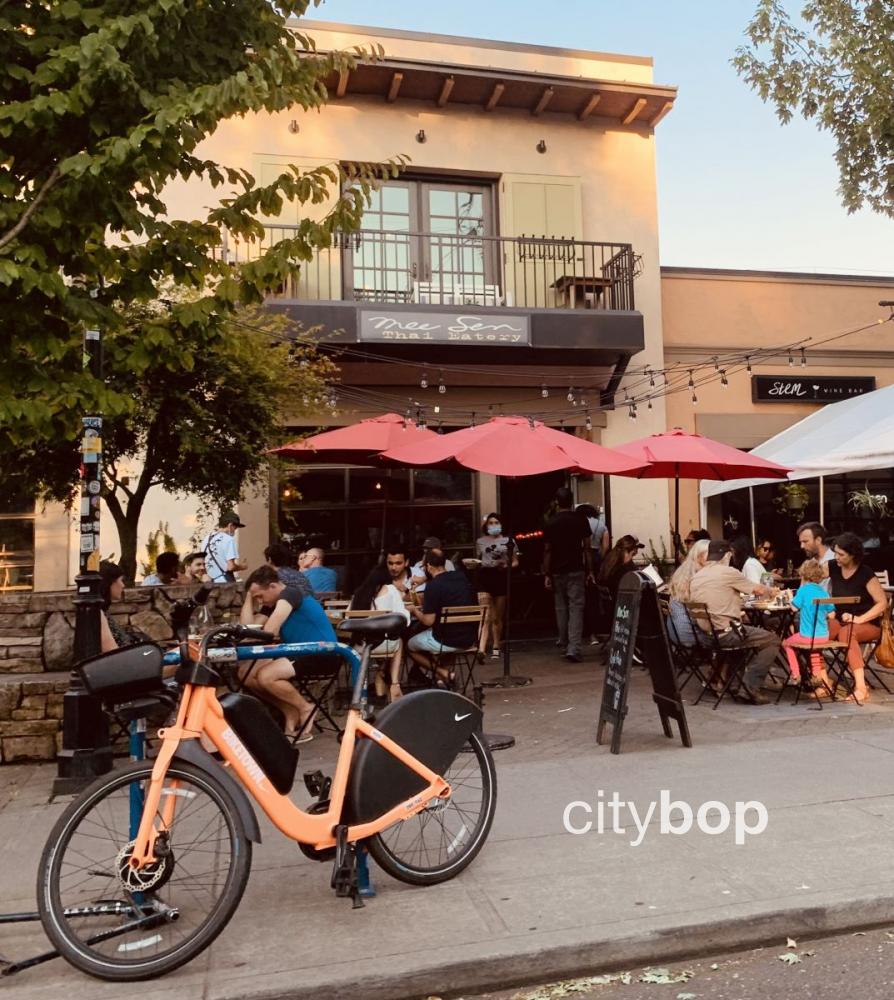 Mee Sen Thai Eatery will satisfy all your thai food cravings, with tasty bites, street foods, seafood dishes and more, housed inside a funky interior.
3. Find all the most popular brunch spots along Mississippi Ave Portland.
Portlanders are big on weekend brunch, so expect to wait in a line for some of the most popular spots. Gravy is a top brunch spot along Mississippi, with American-style breakfasts in a relaxed setting.
4. Load up on yummy ice-cream at Kate's Ice Cream.
Try plant based and gluten free icecream at Kate's Ice Cream.
5. Sample craft beers in a sleek industrial space, at Ecliptic Brewing.
There are literally dozens of brewpubs in Portland, and you can't leave town without sampling at-least one!
Ecliptic brewing is housed in a big, industrial space with craft beers on tap and seasonal ingredients on the menu like salads, fries, burgers and sandwiches. It's the perfect place in warmer weather, with a huge outdoor patio.
6. Hang out at the Fresh Pot coffee shop on Mississippi, featured in a Hollywood movie.
The Fresh Pot is a quintessential Portland coffee shop, independently owned and serving delicious Stumptown Coffee. It oozes charm, and is housed inside a historic drug store with a soda fountain. This coffee shop was featured extensively in the movie "The Feast of Love" (2007) with Morgan Freeman and Greg Kinnear.
7. Pick up some artisan chocolates at The Meadow.
The eye catching storefront of The Meadow is sure to draw you in, selling unusual products like himalayan salt blocks for grilling, handcrafted bitters for gin, vodka and champagne, and a whole wall of beautifully packaged chocolate from countries like Hungary, Iceland, Vietnam and France.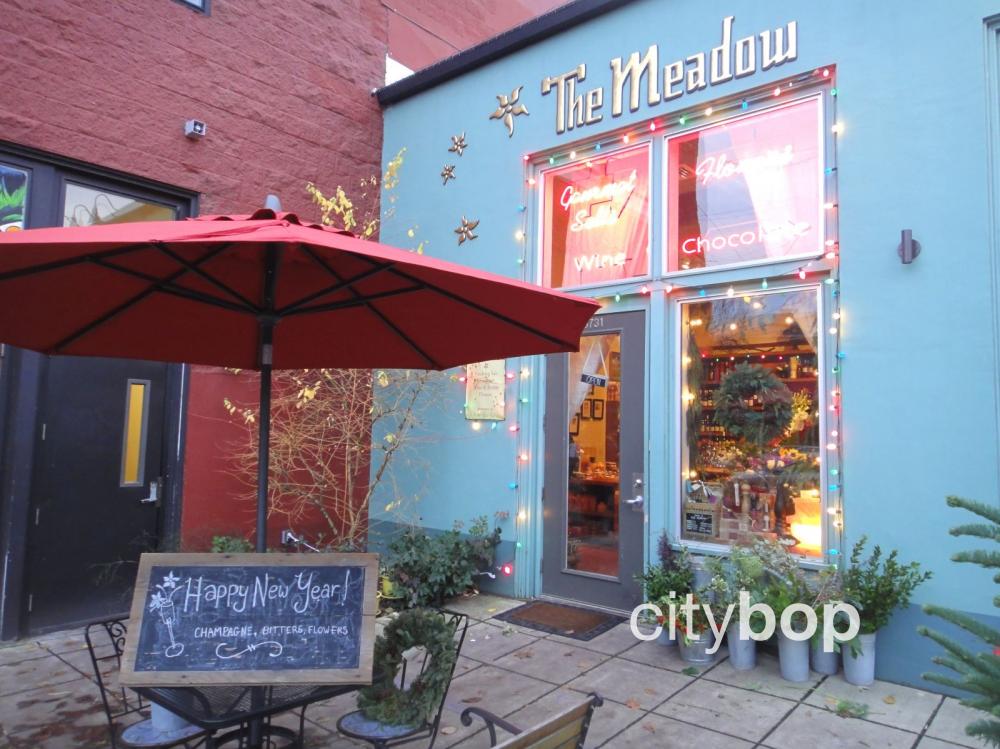 8. Peek inside one of Mississippi's most iconic stores, Sunlan Lighting.
The first thing you notice about Sunlan Lighting is the stunning window display, most vivid at night where the upper sash of the window is illuminated by a row of florescent bulbs. It takes a while to figure out that this store is 100% dedicated to the sale of light bulbs, in every imaginable shape and color. Sunlan Lighting has been in business since 1989, run by Kay Newell fondly know as "The Lightbulb Lady".
You can find every type of quirky lightbulb here, ranging from Edison bulbs, to Christmas lights, butterfly nightlights, and bulbs with flowers inside them. Kay has somehow elevated the shopping process for light bulbs to an artform! You'll never look at lightbulbs as a plain, utilitarian product ever again.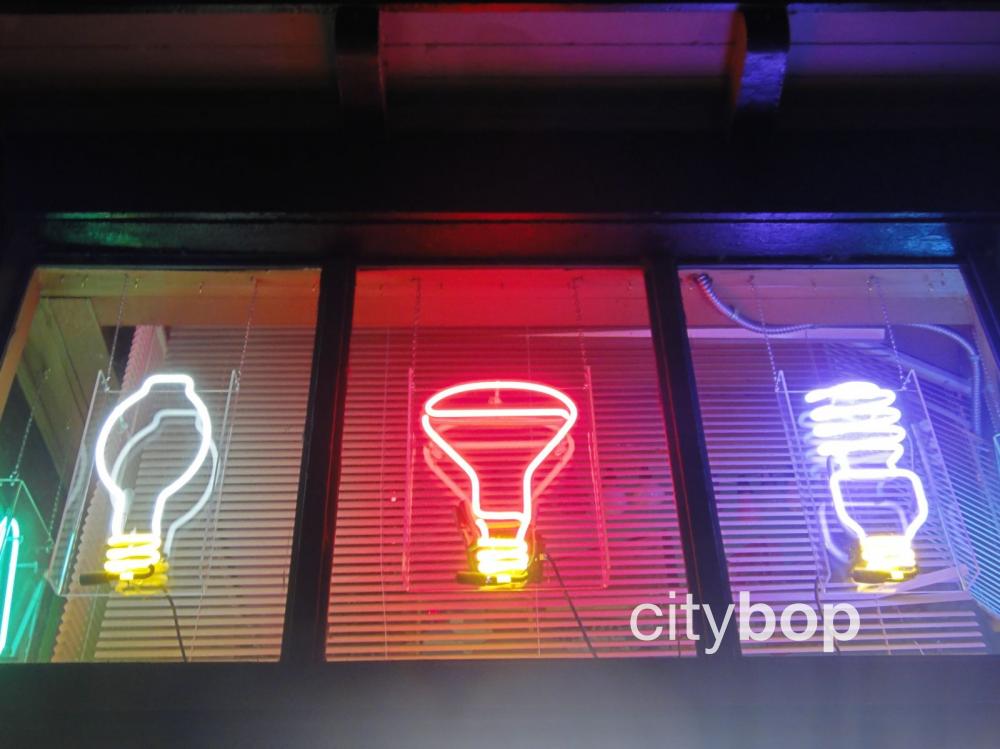 9. Step inside one of Portland's most eccentric shops, at Paxton Gate curiosities.
Paxton Gate curiosities was featured in the hit TV show Portlandia, capturing the heart and soul of Portland's quirky culture.
When you first look around at the taxidermy and skulls, you could be mistaken for thinking you'd stepped inside a natural history museum. However, this is a retail store where everything is for sale!
You can find it all here, like a real coyote skull, bat skeleton, and human tibia. Perfect for gift giving! The taxidermy pieces are sure to generate conversation at your next dinner party, starting with the chipmunk or moose head mounts, or the full body deers. Budding entomologists will love the mounted butterflies, and glass framed tarantula spider.
The dazzling array of gems and crystals at surprisingly reasonable prices, will leave you in awe. Pick up garden and plant supplies, books and cards, and science projects for your kids.
10. Find unusual treasures at the The Rebuilding Center.
The Rebuilding Center takes up a whole block on Mississippi Ave Portland!
There are incredible finds here salvaged from old Portland homes, like 19th Century ornate door handles, clawfoot tubs, and original shaker doors. It's a treasure trove of finds for collectors or home renovators, with one off pieces that you wont find anywhere else.
This awesome store is testament to Portland's focus on historic preservation and recycling.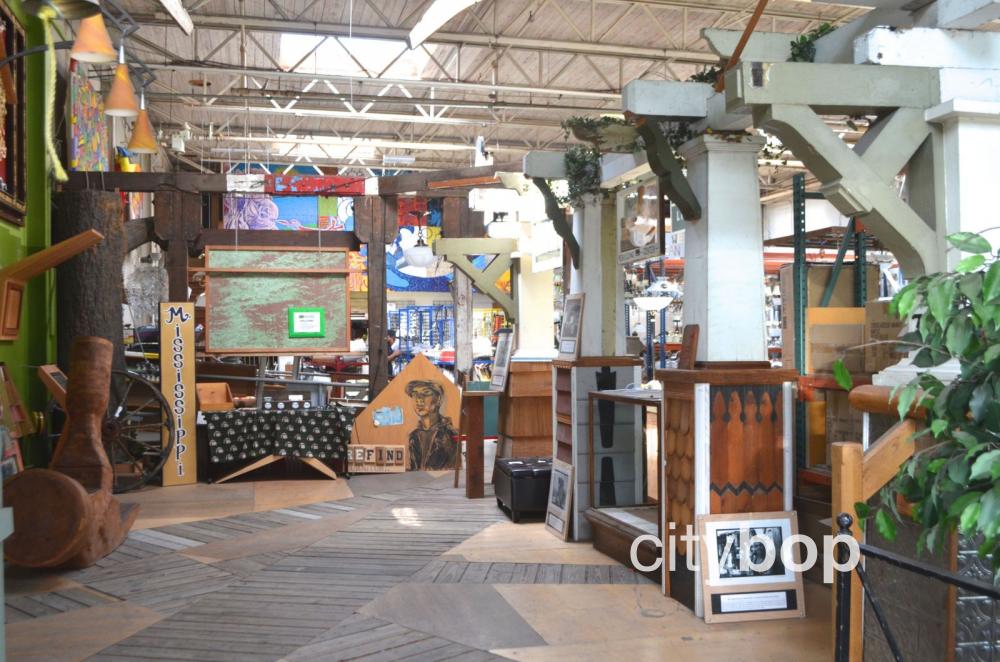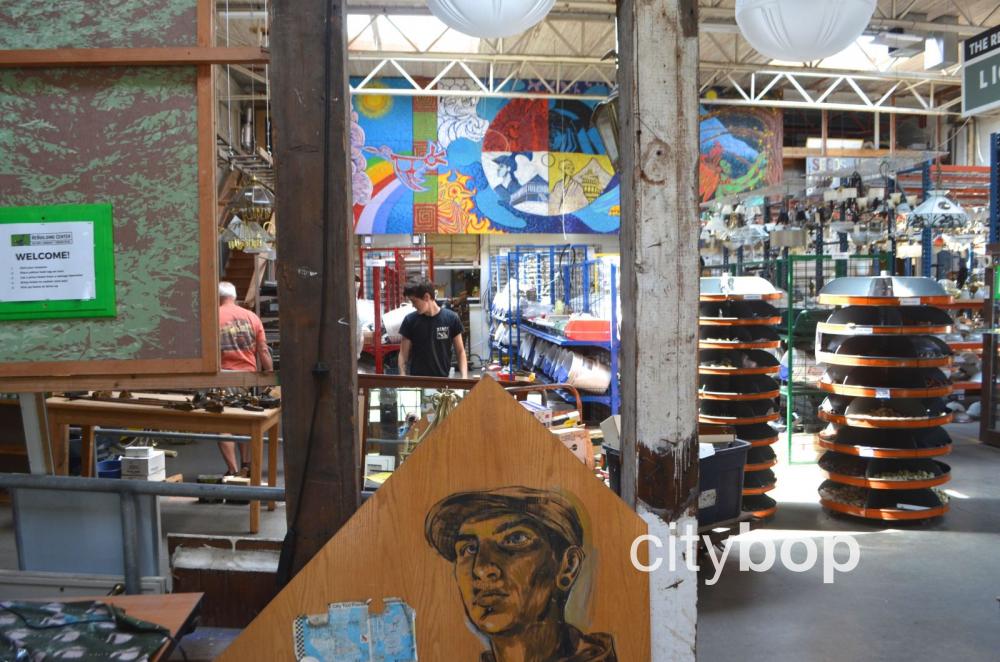 More Restaurants & Shopping in Portland Oregon