​Visit Portland's Jamison Square in summertime and enjoy the FREE tidal pool and fountain.
Jamison Square is located in the revitalized Pearl District just north of Portland's downtown.
Jamison Square opened in 2000. It was one of three new parks proposed by a landscape architecture firm in the revitalized Pearl District.
The other two parks are Tanner Springs Park with a koi pond and The Fields with a playground for kids.
During the 1990's the Pearl District was transformed from abandoned warehouses and derelict buildings, to a trendy hub of restaurants, cafes and boutiques.
It's an extremely walkable area with interesting architecture, quirky shops, and lots of brewpubs.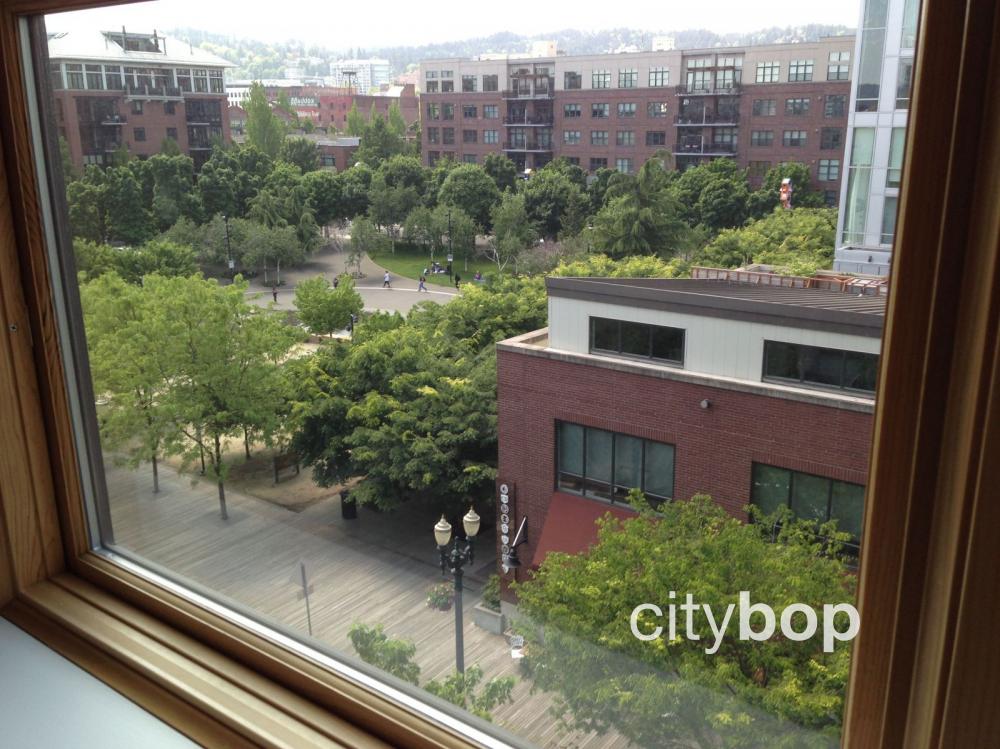 This is leafy Jamison Square with the backdrop of the West Hills in the background. Jamison Square is surrounded by residential apartment buildings, in the upscale Pearl District.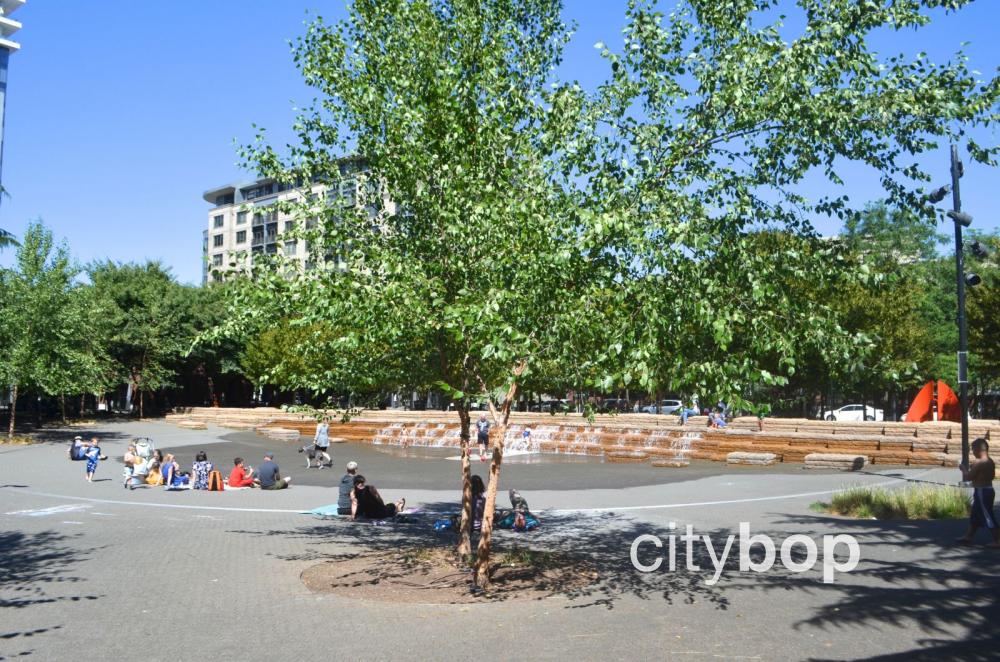 Jamison Square has a shallow tidal pool perfect for kids. The pool expands, then retreats, as the water is recirculated.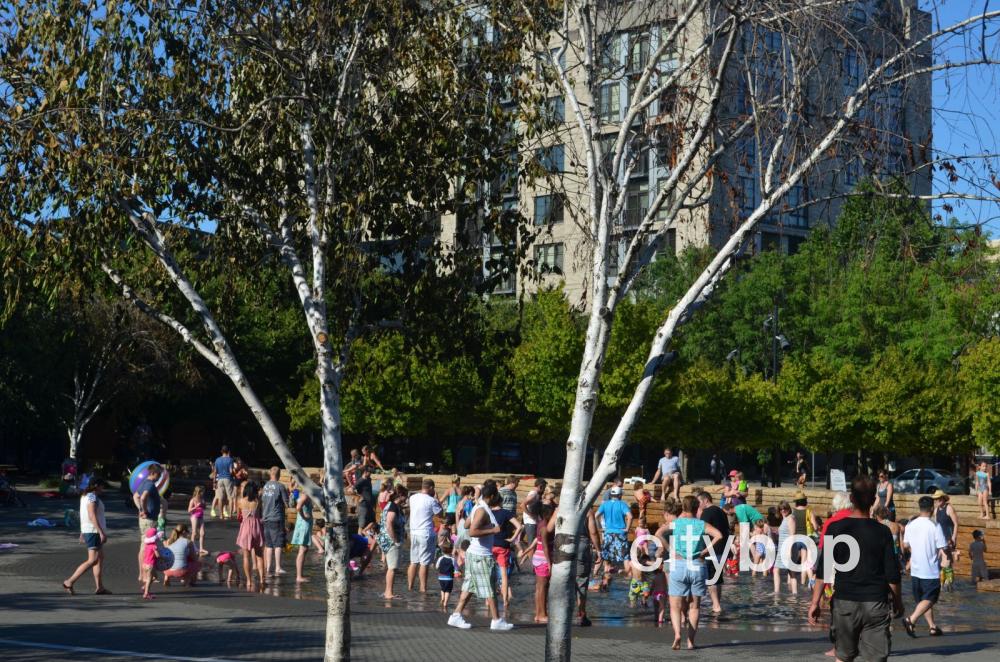 The tidal pool gets very busy in summer.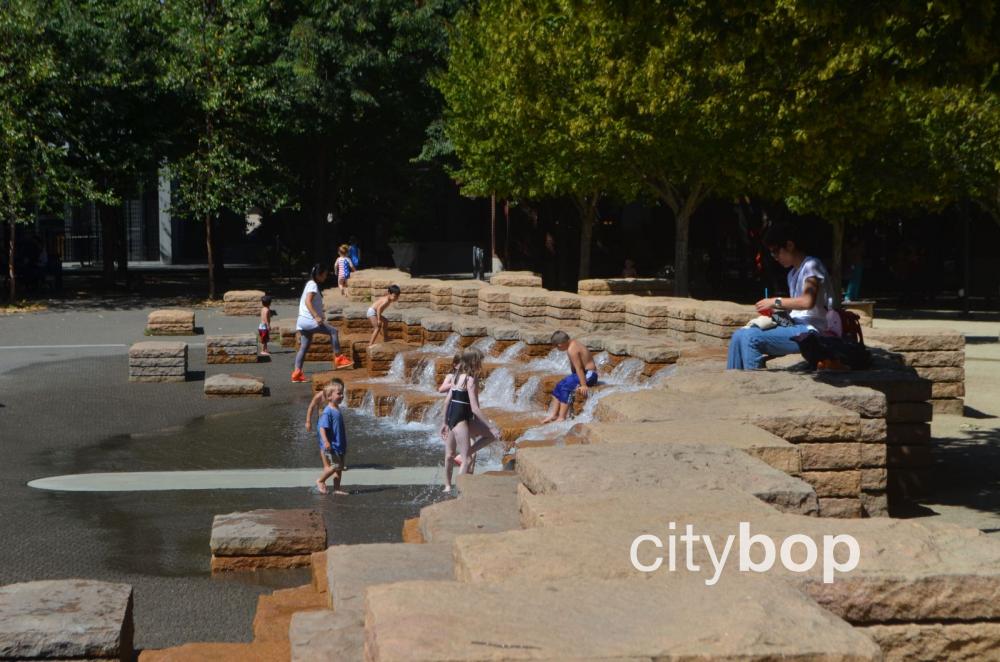 There's also an icecream shop across the road, perfect for sweet treats.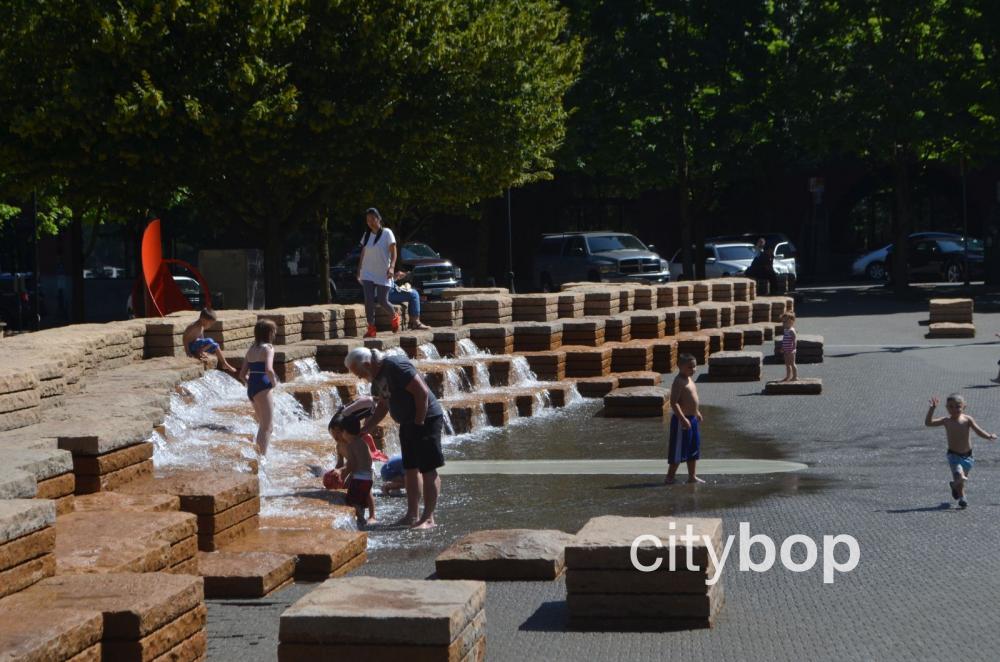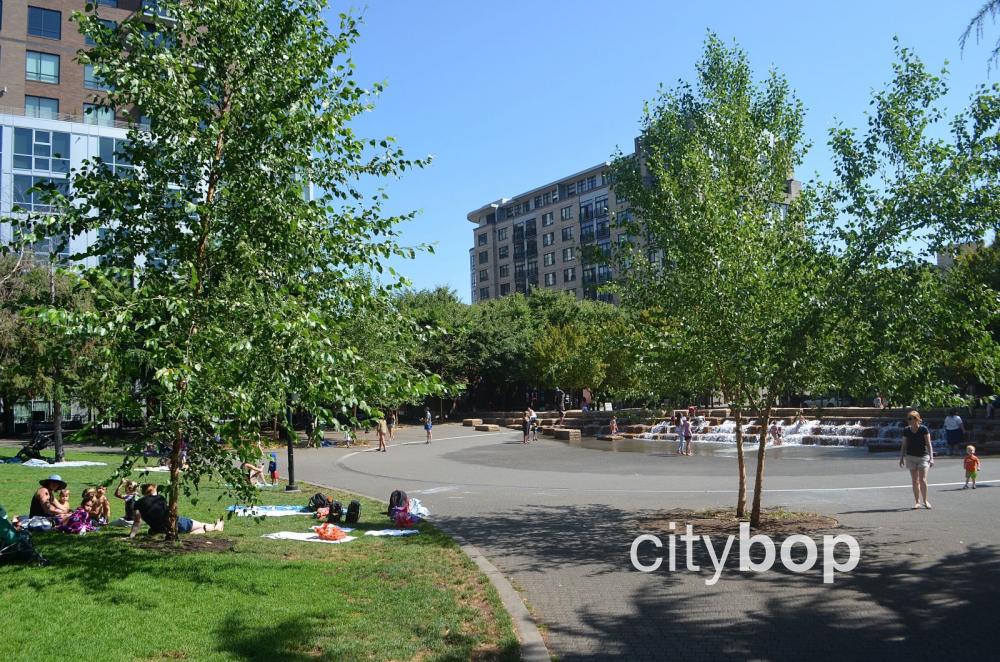 Find some shade on the beautiful lawned area in summer.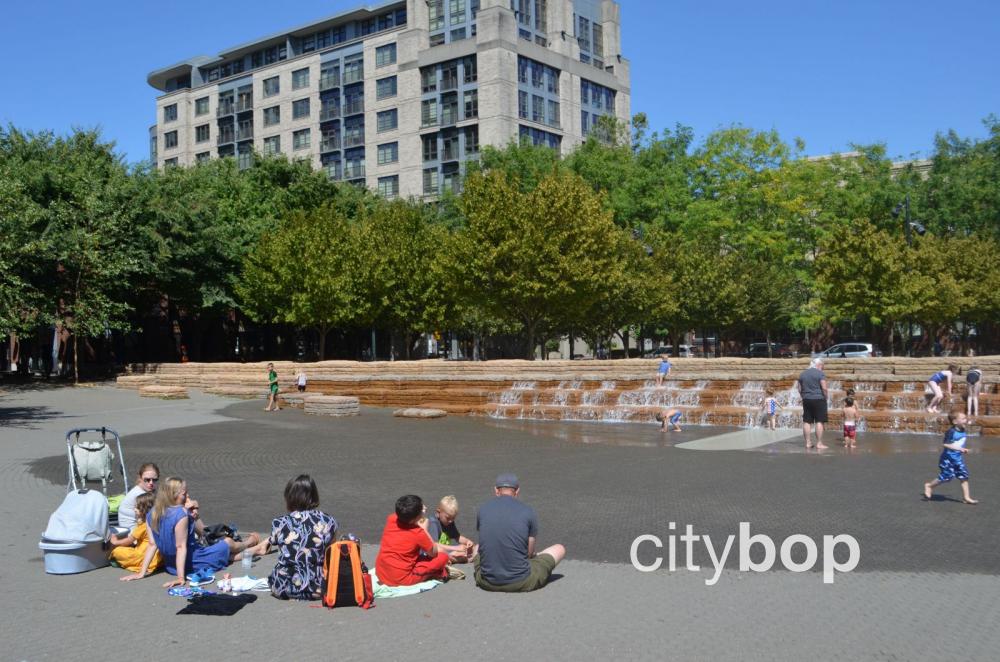 The tidal pool is turned on in Spring.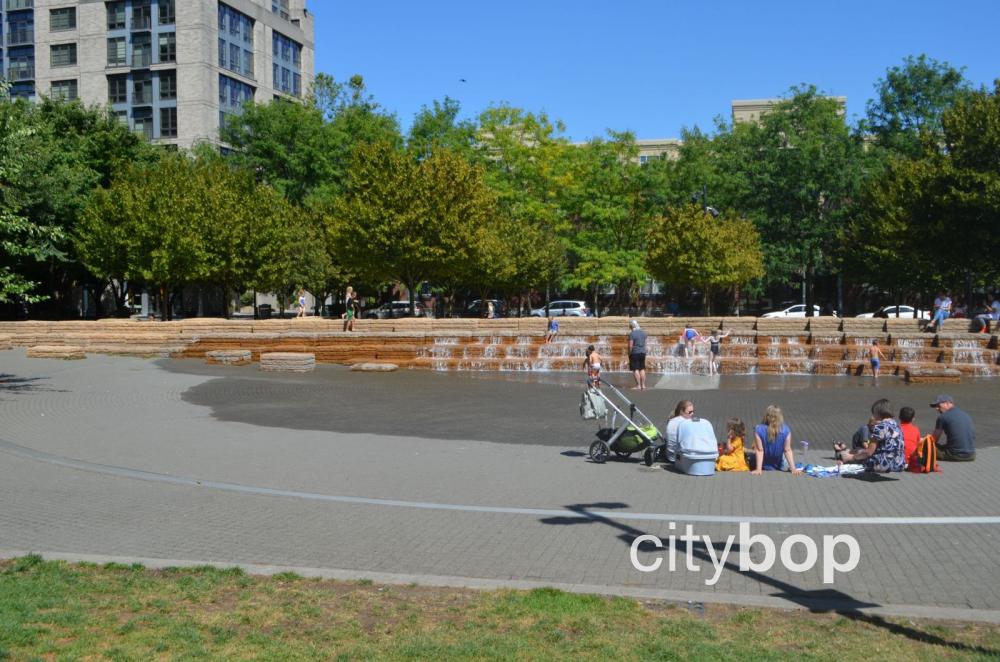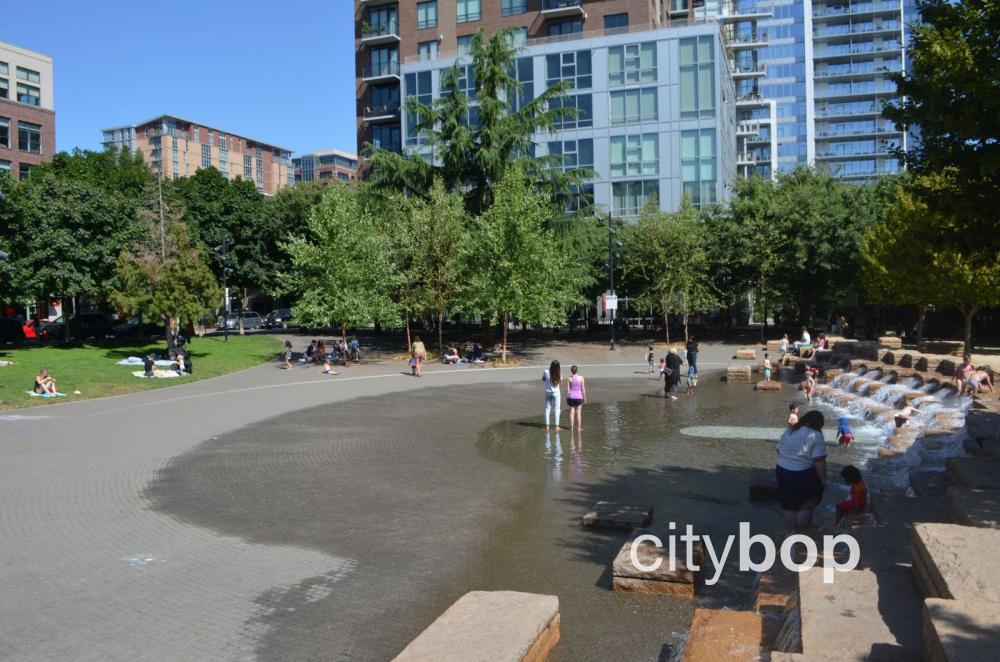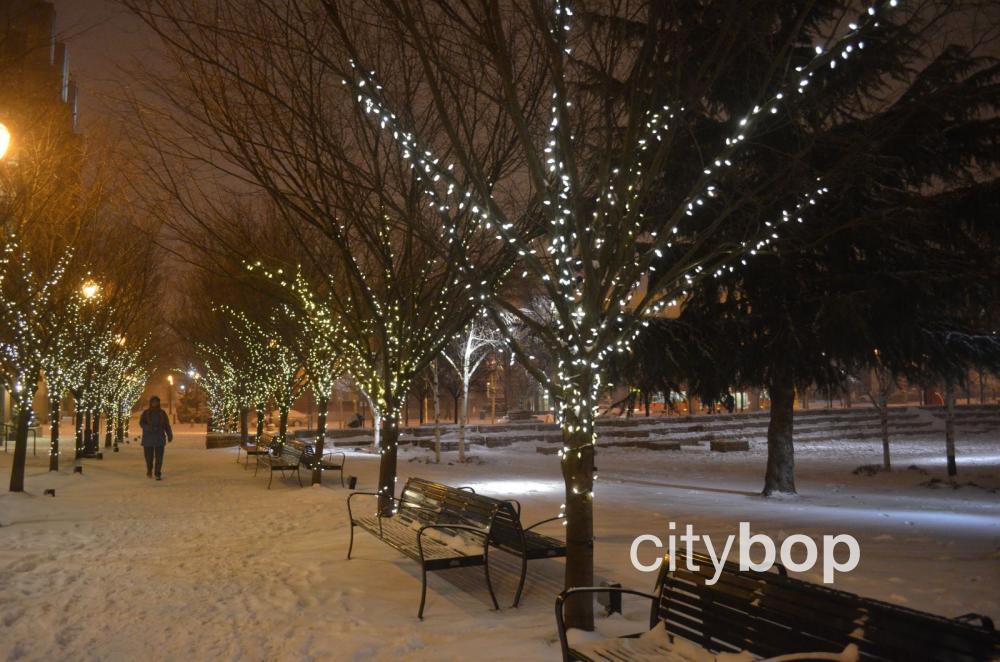 This is Jamison Square covered in snow. The tidal pool is not operational in colder months. During the holiday season, a large Christmas tree is placed at the site of the pool, with a tree lighting ceremony a big event on the calendar.
Know before you go
Jamison Square address: 810 NW 11th Avenue, Portland, OR 97209.
Parking: On-street metered parking.
Fun things to do near Jamison Square
Walk two blocks north to Tanner Springs Park wetland area. There's a large pond for kids to spot koi and turtles. Another block north is the fun playground and sandpit at The Fields park.
More Kids Activities in Portland Oregon