Find cool restaurants and shops along bustling North Williams Ave.
North Williams Avenue is one of Portland's best restaurant and shopping streets, just minutes northeast of downtown. It's part of the vibrant restaurant scene in northeast Portland, that also includes popular Alberta Street and Mississippi Avenue.
Williams Street oozes character, and is an interesting mix of quaint cottages and vintage storefronts, adjacent to slick apartments and office buildings.
There's tons of outdoor dining along Williams Ave, and the street is incredibly walkable.
The best six blocks on Williams Ave are between Fremont and Prescott. Start at the corner of Fremont and Williams, then walk north to see a diverse array of restaurants, cocktails, brewpubs, gift shops, yoga studios and more. Don't miss the fun Wishing Tree!
10 best things to do along North Williams Avenue
1. Enjoy a coffee in the gorgeous outdoor patio at Poa Café.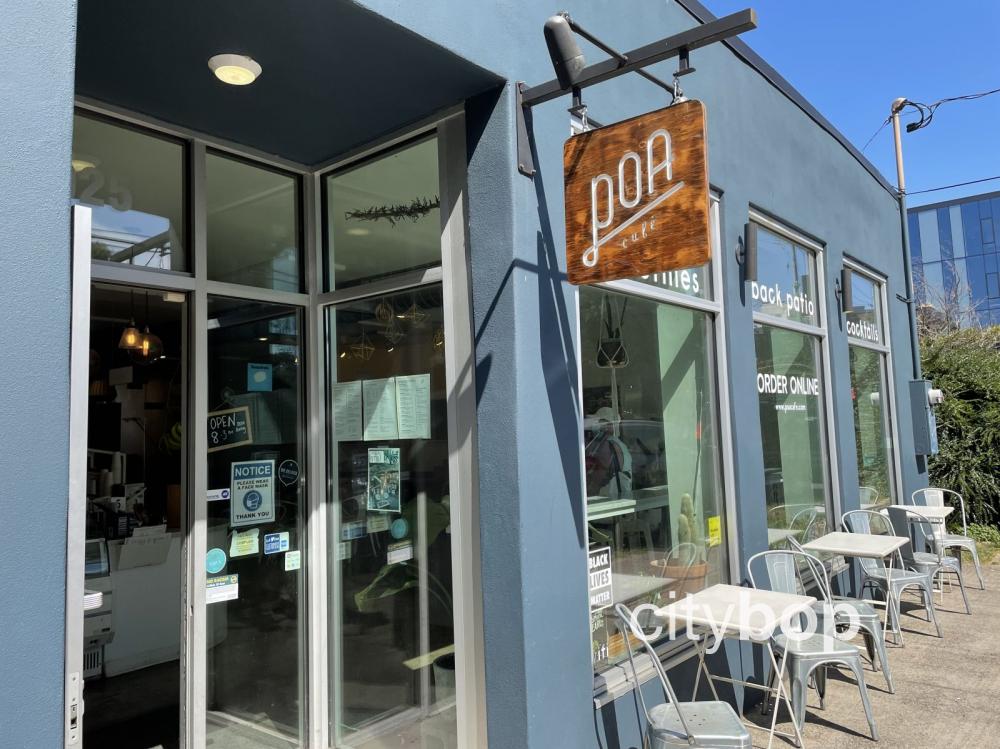 Order a coffee, smoothie or nutritious brunch at the health conscious Poa Cafe.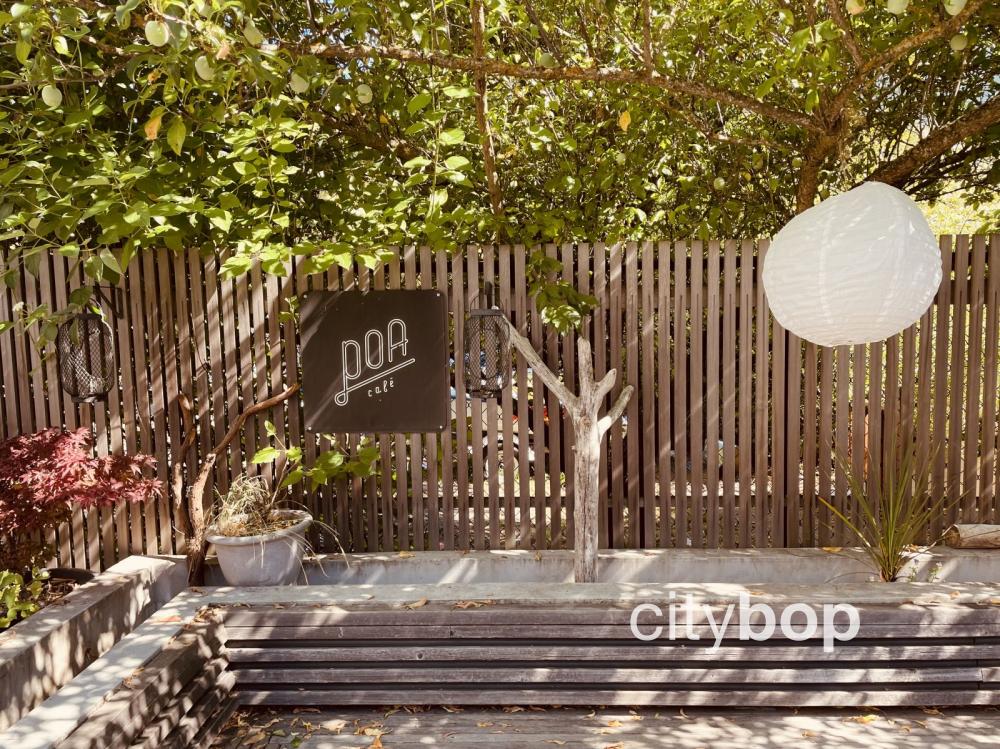 The outdoor patio at Poa Cafe is simply gorgeous, with plenty of tables and seating.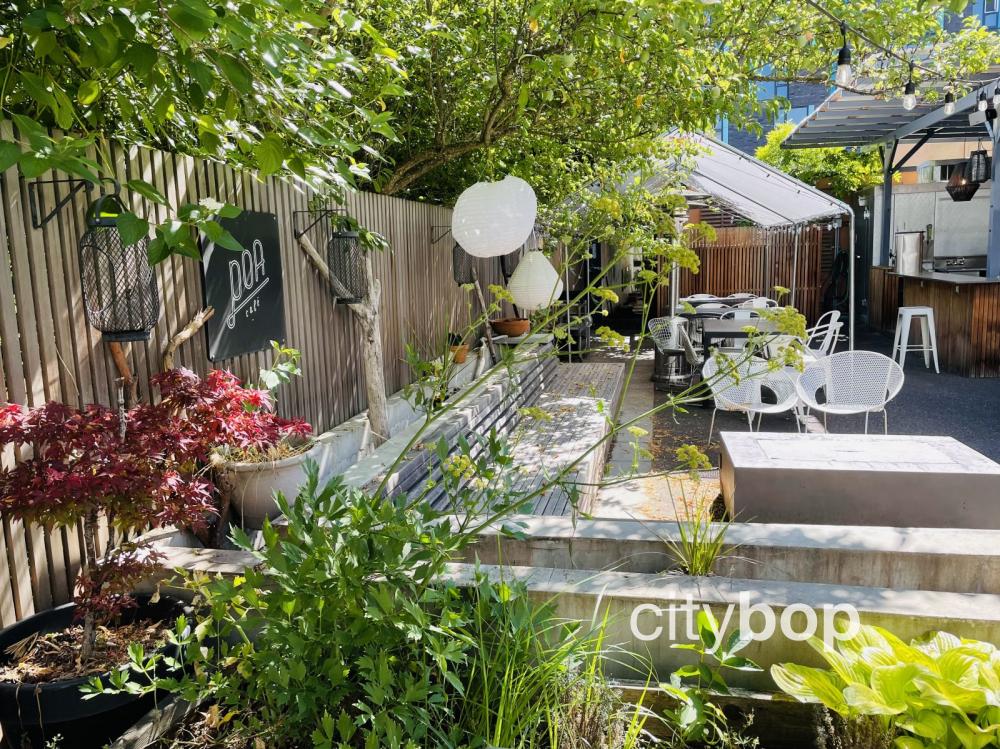 String lights and lanterns complete the charming ambiance of this patio area.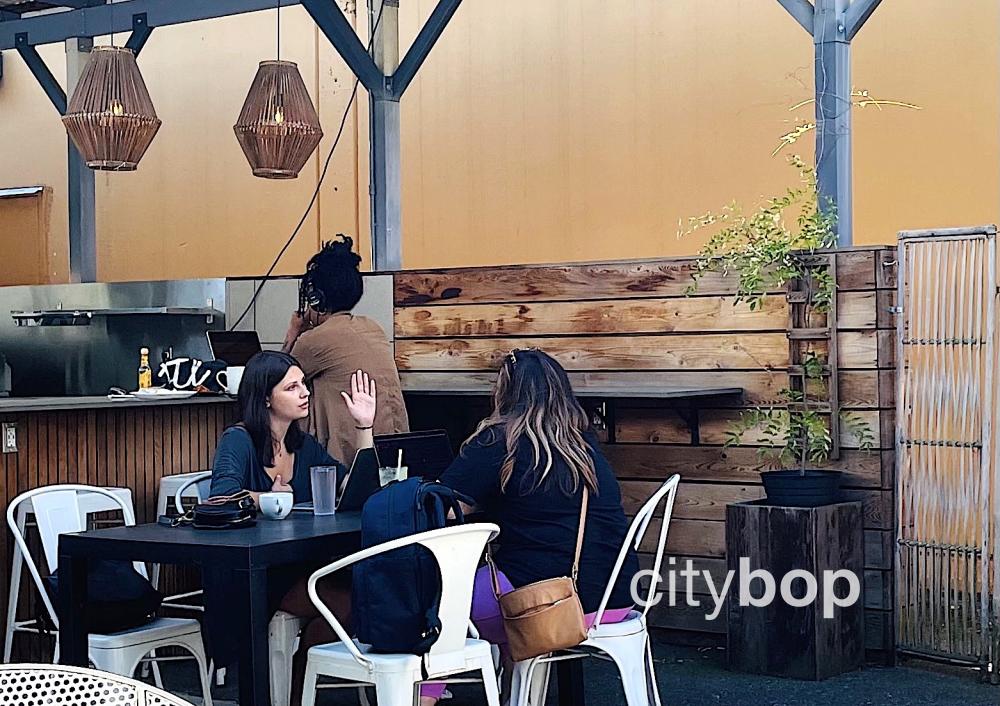 Poa Cafe is the perfect choice for brunch along North Williams Avenue.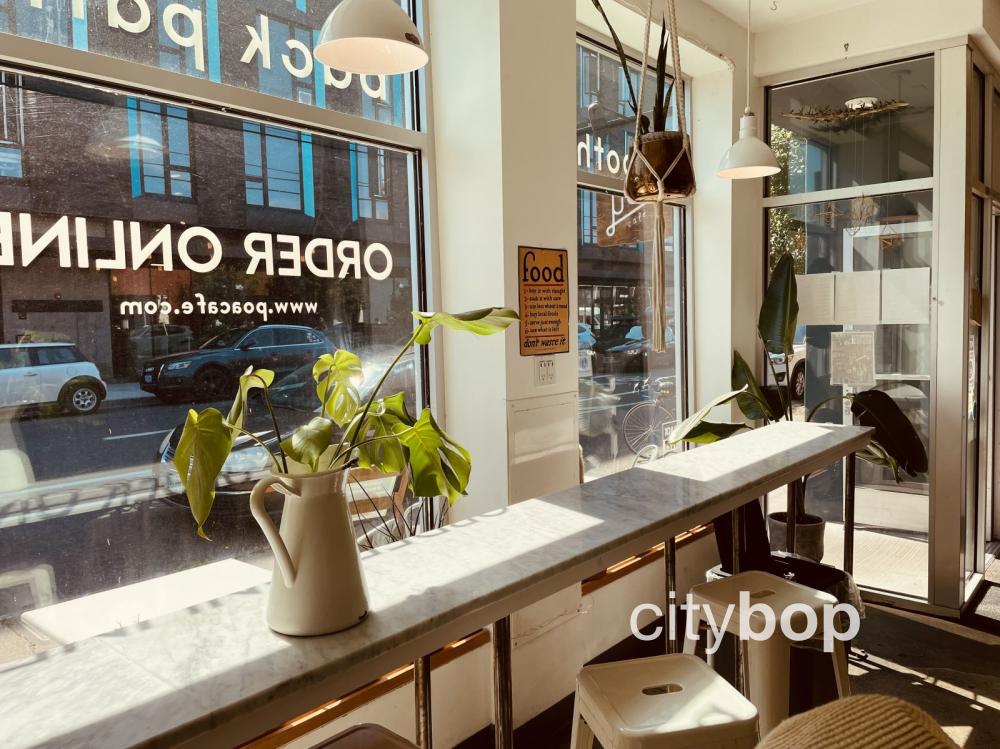 The beautiful interior is also a lovely place to relax on cooler days.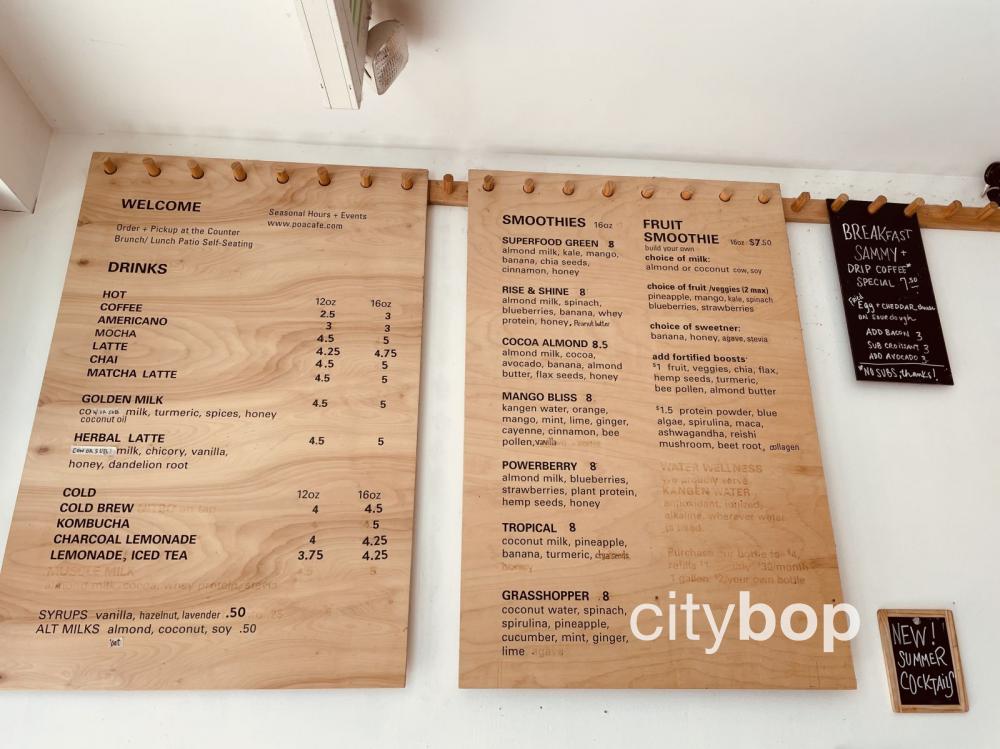 2. Purchase yummy handcrafted donuts at Coco Donuts.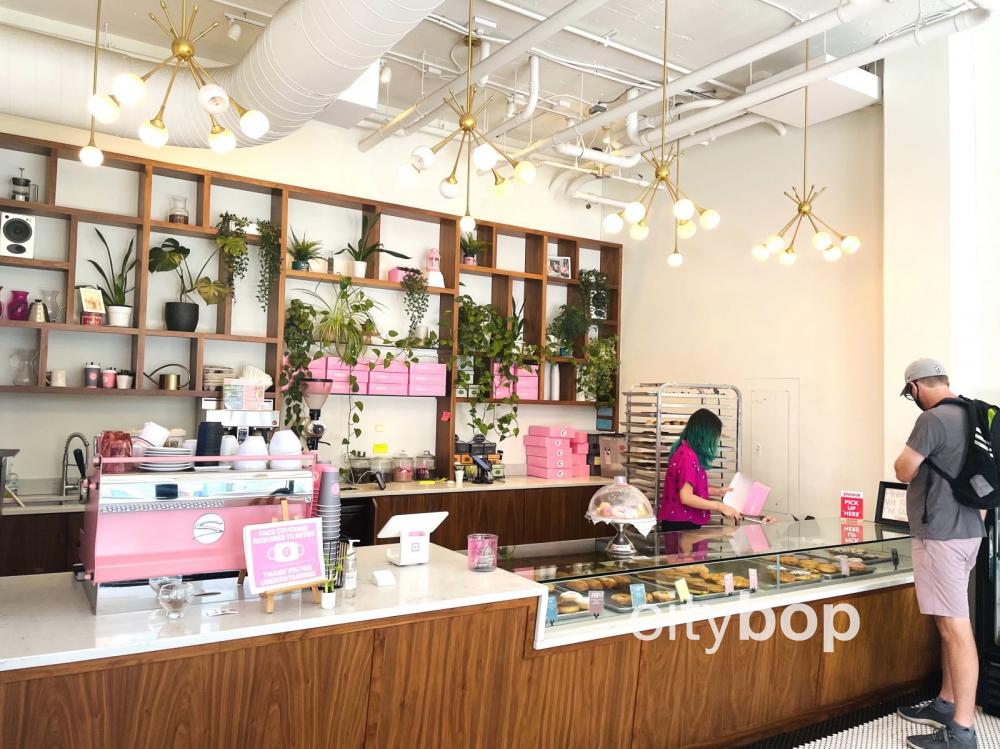 Purchase a handcrafted donut at Coco Donuts, in fun flavors like lavender, mochi oreo, and raspberry jelly. You can also buy donuts by the dozen! Combine these sweet treats with house roasted coffee from South America, Peru, Brazil, Costa Rica and Kenya.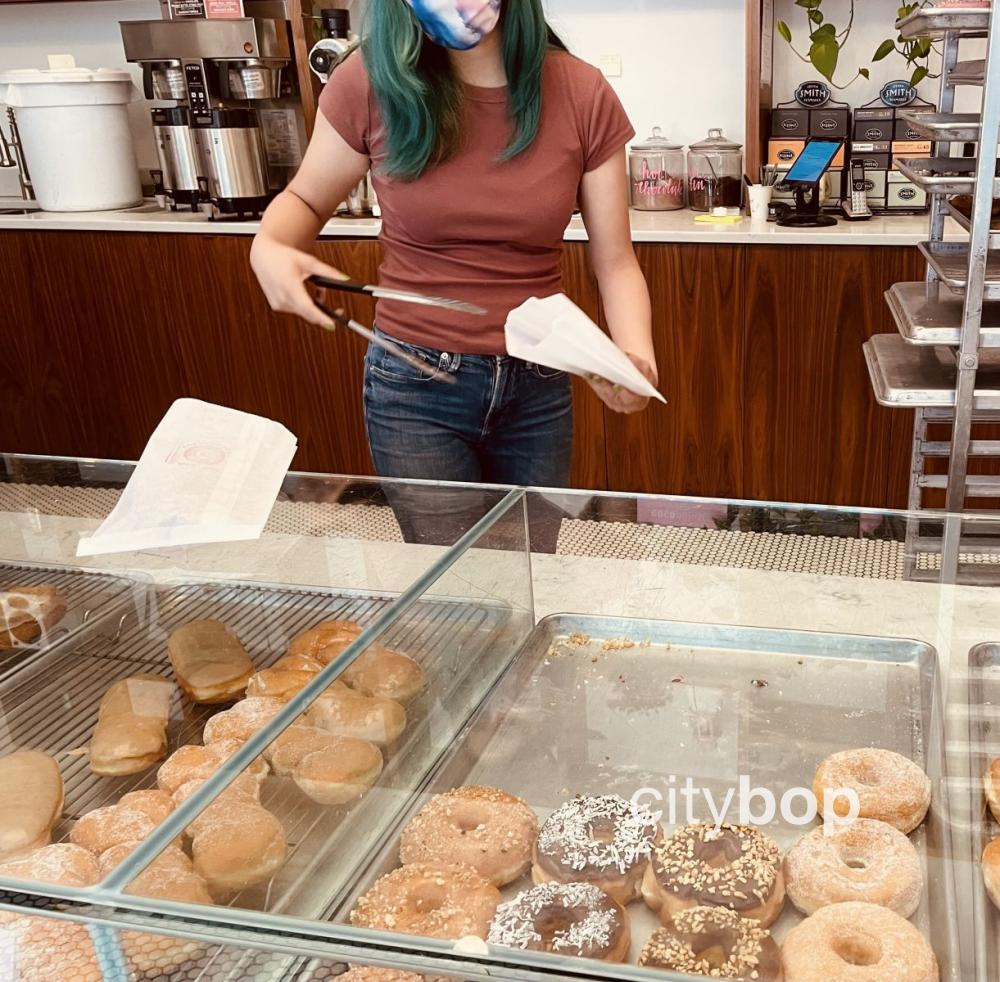 3. Experience North Williams Avenue's dynamic restaurant scene
There are so many great restaurant choices, including the trendy Life of Pie Pizza, or immensely popular Sushi Hada which serves some of the best sushi in Portland. Here's some other restaurant selections along North Williams Avenue.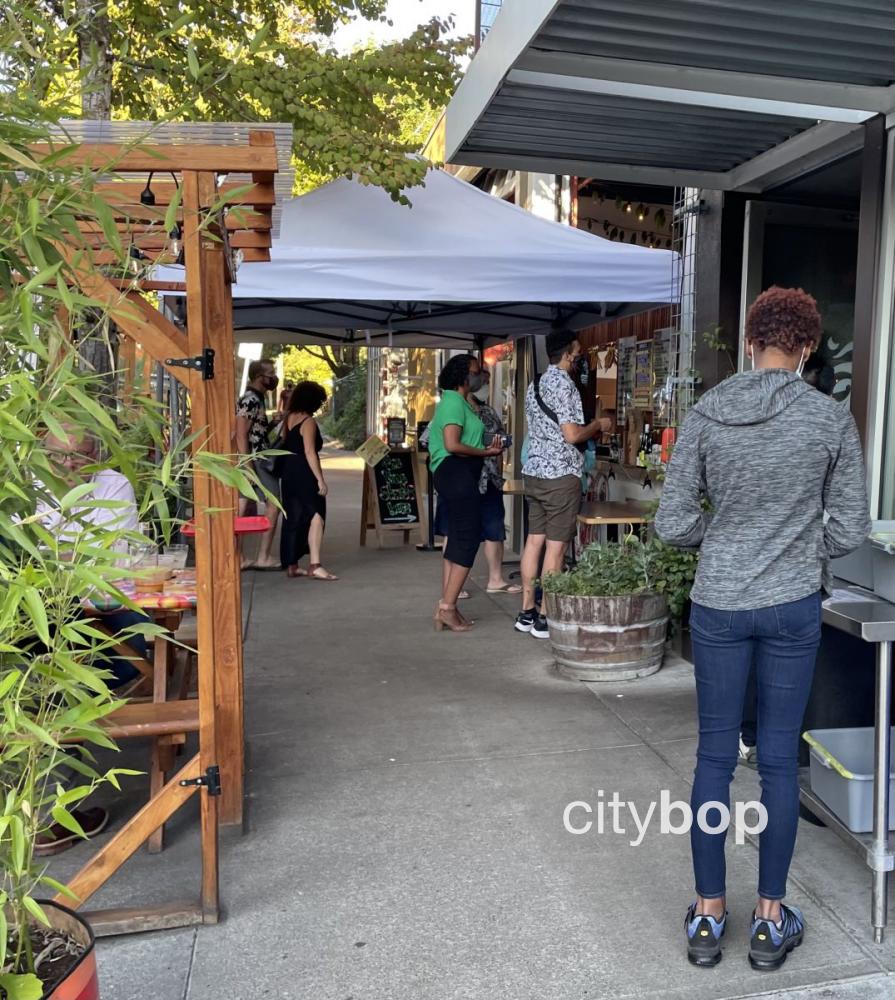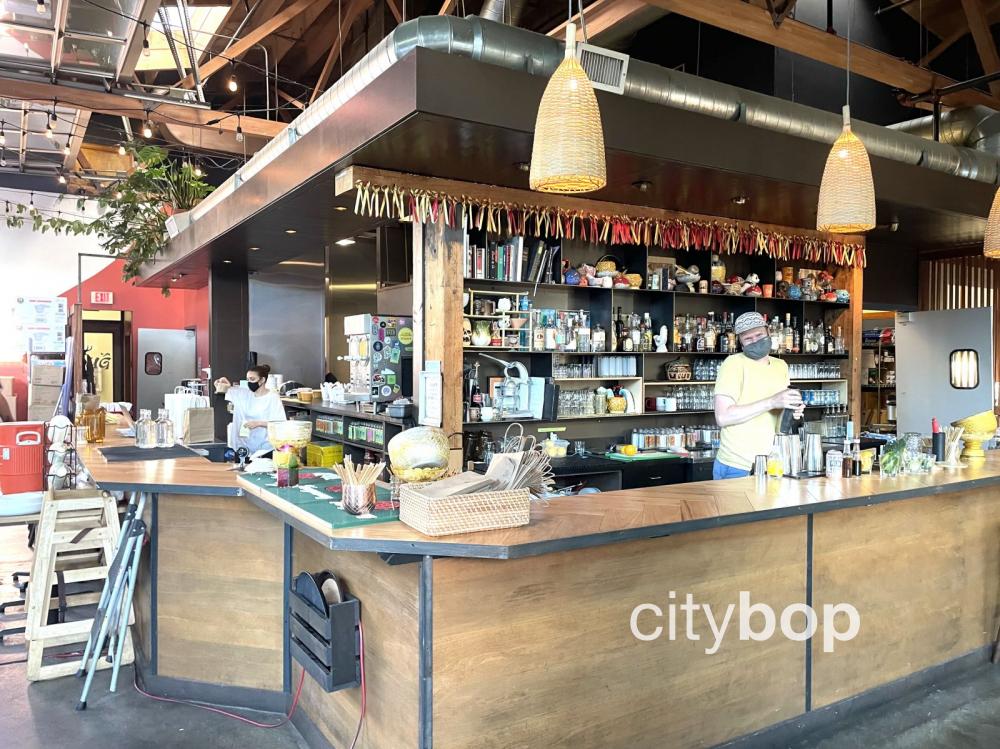 EEM Thai made it to the New York Times' favorite restaurant list in 2021, and serves scrumptious Thai BBQ along with Tiki cocktails.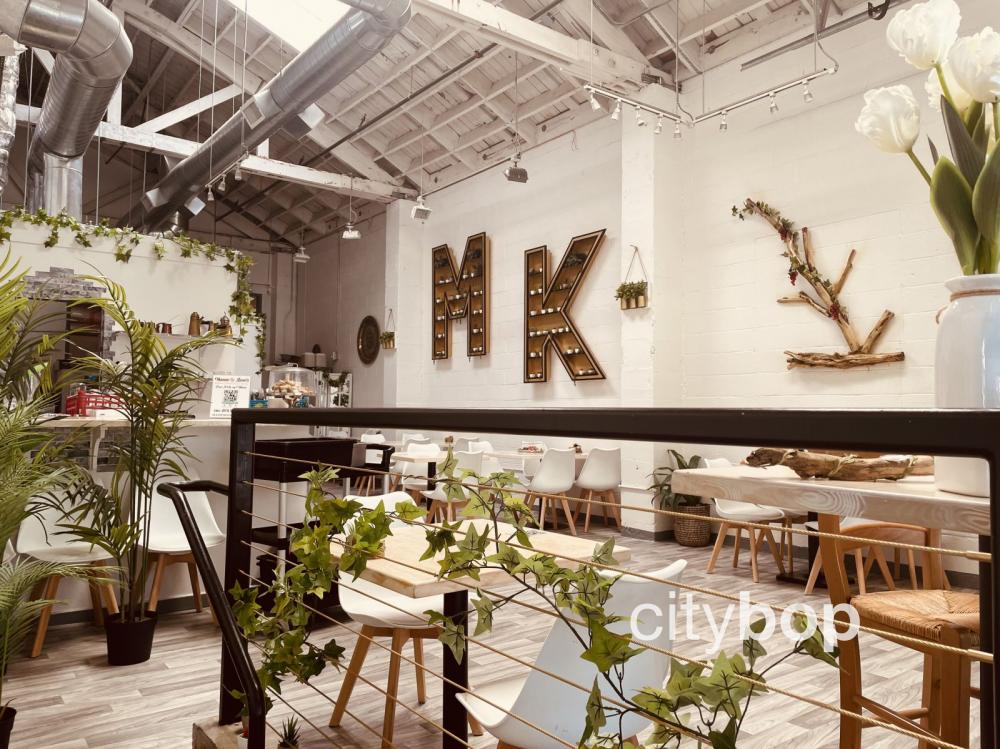 The Instagram worthy Mamma Khouri's restaurant serves authentic middle eastern cuisine, inside a chic interior.
Stylish Either/Or Cafe, is both a coffee shop, restaurant and bar. Relax in the chic interior and sip on a cocktail, beer or wine, with a bar menu and late night menu full of comfort food.
4. Explore bustling breweries along North Williams Avenue.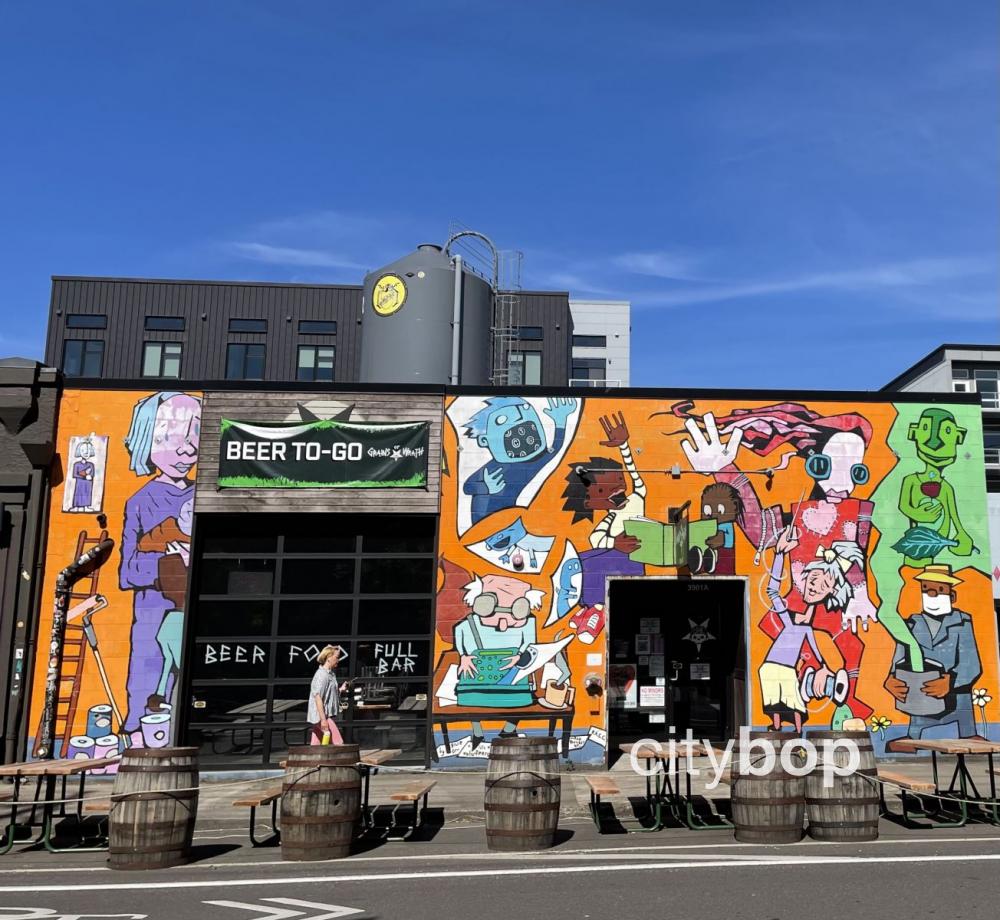 There are two breweries along North Williams Avenue, both conveniently located next to each other. You can't miss the bright mural outside the Grains of Wrath brewery, housed inside an old mid-century auto repair shop, with rustic beer barrels lining the outdoor patio.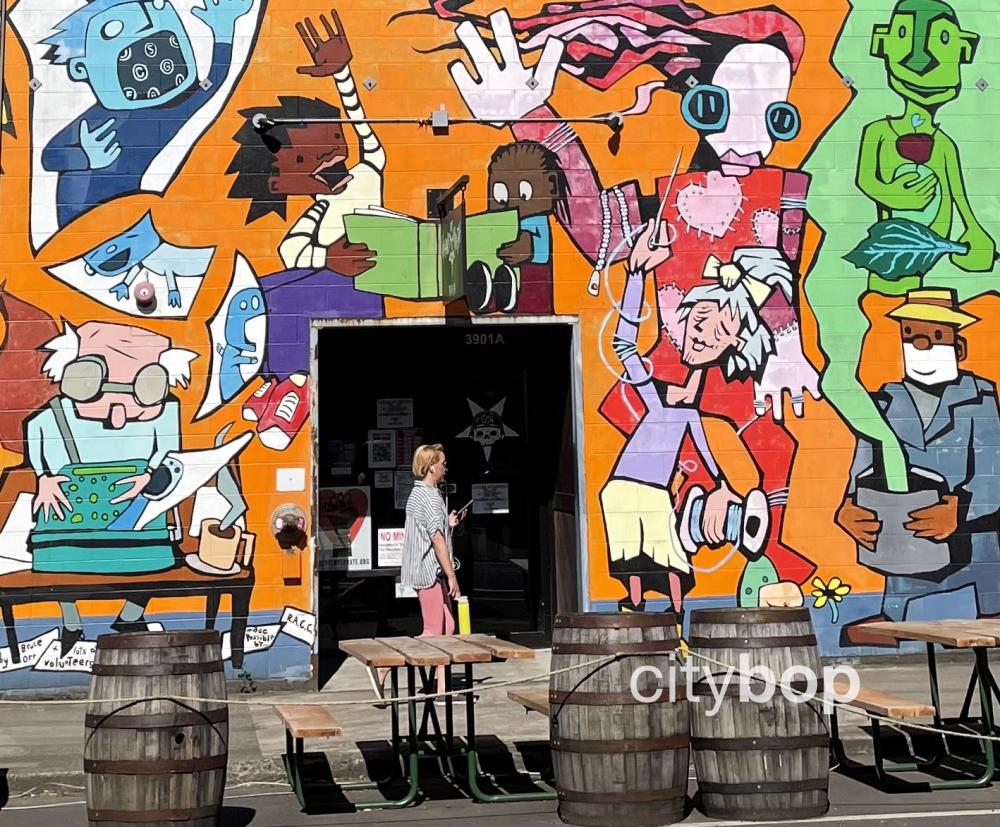 Grains of Wrath serves award winning lagers and IPAs, with burgers, sandwiches and a fun kid's menu.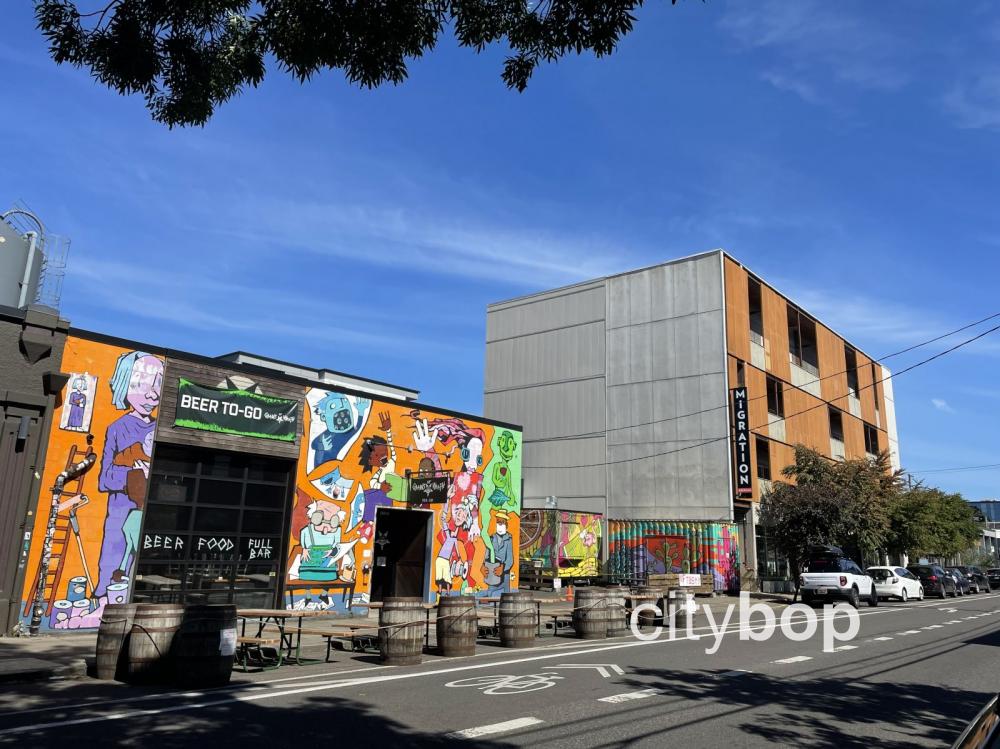 Migration Brewing is just next door, and was founded by four friends in 2010. It's the fastest growing brewery in Oregon, with many of its products appearing in grocery stores. Enjoy award winning craft beers, and a menu chock full of comfort food.
5. Eat brunch at Portland's only toast bar.
Kimura Toast Bar is the perfect choice for brunch, serving coffee and Shokupan toast (otherwise known as Japanese milk bread). Choose from sweet toasts like Boston cream banana or strawberry shortcake, or a broad array of savory toasts with toppings like french brie, tuna melt or beef curry.
6. Savor delicious sandwiches at Sisters Gourmet Deli.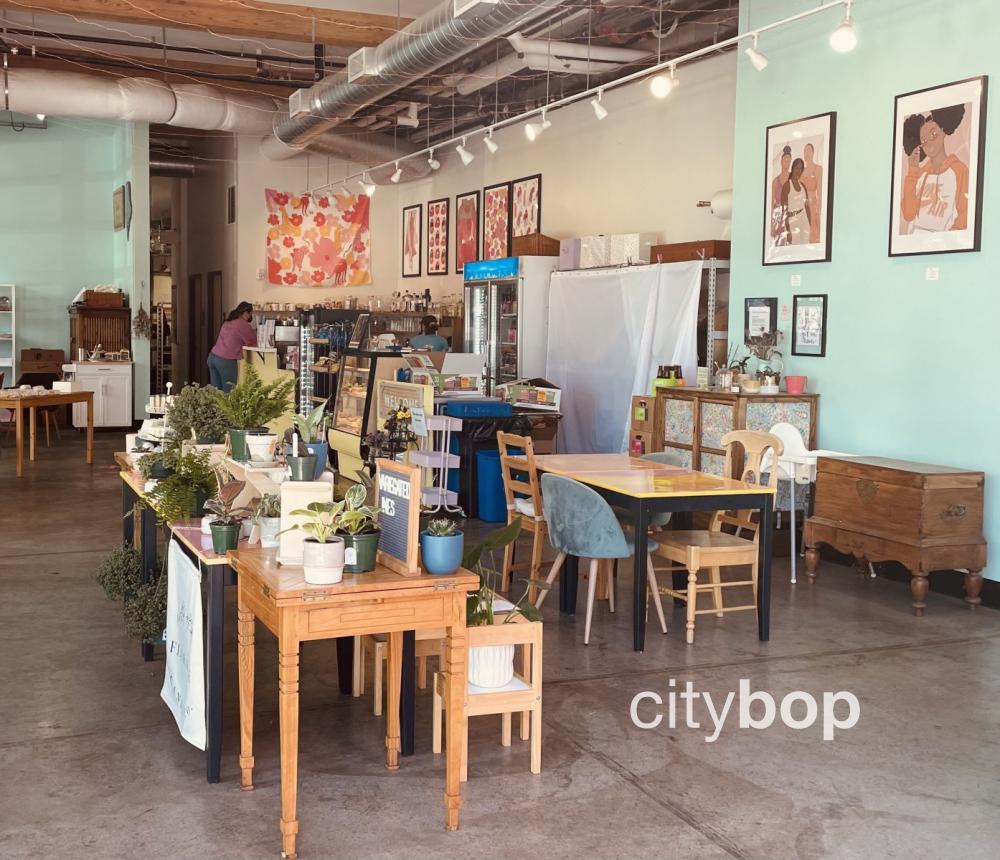 This eclectic lunch spot captures all the quirkiness of Portland, with fun pop-ups selling handcrafted wares, and a delicious selection of focaccias, spinach wraps, and salads.
7. Enjoy a cocktail on a rooftop patio along North Williams Avenue!
Shine Distillery Grill is a combination restaurant, bar and distillery, with a distinctive rooftop patio overlooking North Williams Avenue. Sample their housemade small batch spirits, including pink hibiscus gin and minty vodka.
8. Make a wish at the famous Wishing Tree.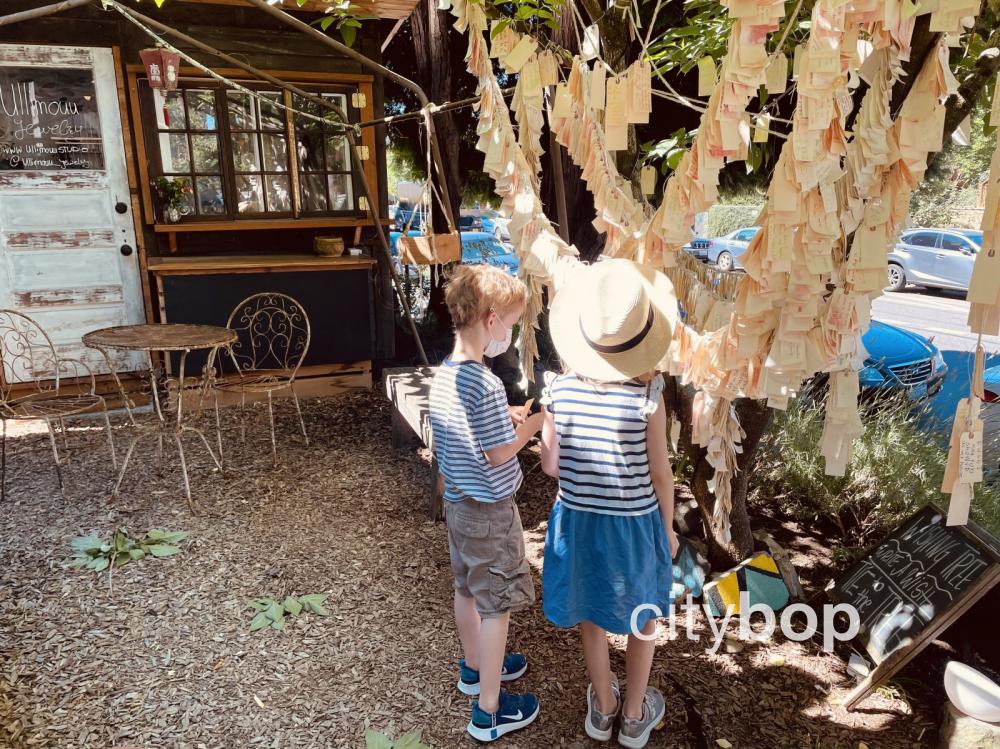 The Wishing Tree is on 4048 North Williams Avenue, and it's branches are covered in thousands of cards.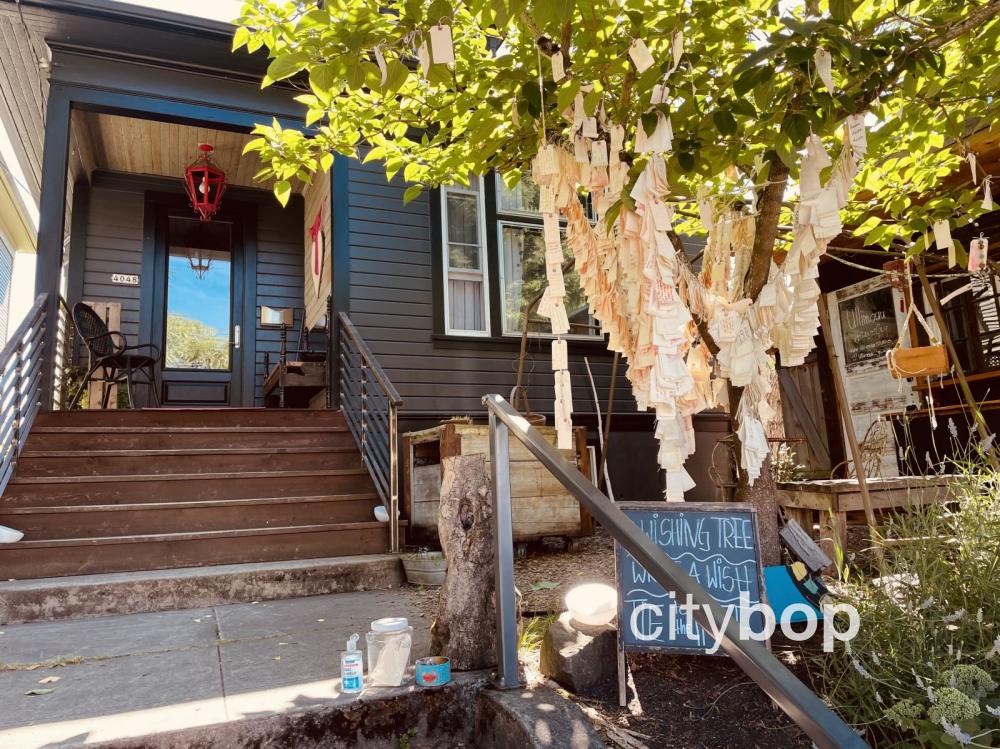 Just scrawl down your wish, dream or message, then hang it on the tree! There are free blank cards and sharpies at the base of the tree.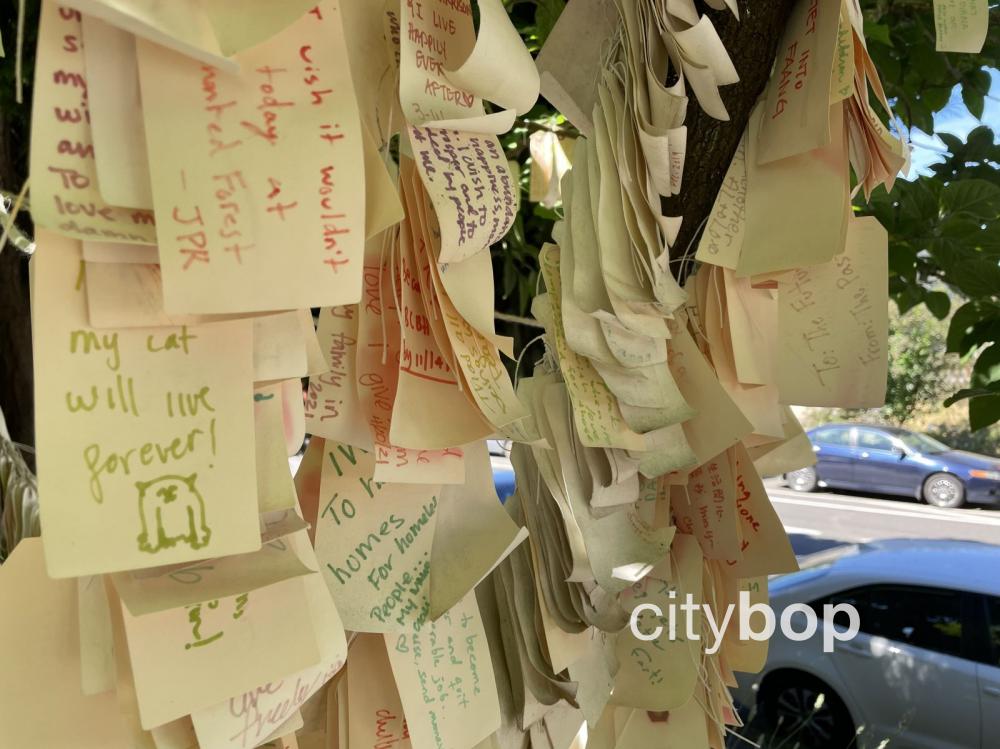 9. Find some unique shops along North Williams Avenue.
Stop by Blackthorn Mercantile for a cool selection of gifts like candles, tarot cards, sage bundles, and moon phase calendars, or Spielworks Toys for an excellent selection of kids' toys.
10. Learn about the history and architecture of North Williams Avenue.
North Williams Avenue once had predominately black owned business in the 1950s and 1960s, before residents were displaced by the construction of a hospital and freeway through the neighborhood in the 1960s. Hundreds of homes were demolished, and businesses disappeared from this once bustling area.
North Williams Avenue experienced a revitilization in the late 1990s, and has evolved into a mixture of the old and new. Quaint cottages now stand alongside modern apartments and office spaces, like the striking One North building.
The One North building has 14,000 square feet of courtyard, open to the public.
New apartment buildings like this one, are springing up along North Williams Street.
More Restaurants & Shopping in Portland Oregon