Spectacular Multnomah Falls is the most popular attraction in Oregon, with 2.5 million visitors each year.
Multnomah Falls is 35 minutes east of Portland in the Columbia Gorge.
The historic Multnomah Falls Lodge is at the base of the falls, and was built in 1925. It has an information center, gift shop, restrooms, food kiosk and restaurant.
Multnomah Falls Lodge is not available for overnight stays, but two popular places nearby are McMenamins Edgefield and the Skamania Lodge.
By car: You can access Multnomah Falls directly off Interstate 84, or along a more scenic route along the stunning Historic Columbia River Highway, that passes a number of waterfalls, including Multnomah Falls. A Timed Vehicle Access Permit might be required to drive along the Historic Columbia River Highway from late May to early September, between Vista House and Ainsworth State Park.
By shuttle: The best way to get to Multnomah Falls is to take the cheap shuttle from the Gateway Transit Center in Portland.
Waterfall tickets: A Timed Use Permit might be required for each visitor to Multnomah Falls from late May through September.
5 best things to do at Multnomah Falls
1. Walk a few minutes to the viewing platform at the lower falls.
It's easy to get to the lower viewing platform at Multnomah Falls, and no long hike is required! After you've turned off the highway and found a park, take the pathway along the creek, past the historic lodge, to the viewing platform at the lower falls.
You'll soon feel a gentle spray on your face as you look up at majestic Multnomah Falls plunging 165 meters from an ancient basalt cliff into the upper pool, and then another 21 meters to the lower pool. It can get surprisingly chilly at the base of the falls, so don't forget to bring a sweater.
2. Hike 10-minutes up to Benson Bridge for lovely views over the lower pool and lodge.
Hike up to the beautiful stone bridge that traverses Multnomah Falls, constructed in 1914. The hike takes about 10 minutes along a steep, dirt path with no guard rails, but the views are incredible. You can also get a better look at the upper waterfall from here.
Benson Bridge was named after wealthy lumberman Simon Benson Lancaster, who owned the land around the waterfall, and eventually ended up donating it. Benson was a fascinating character, immigrating from Norway at a very young age, and rising up from nothing to build a lumber fortune. He donated vast amounts to the construction of the Historic Columbia River Highway, and is responsible for historic hotels like the Benson Hotel in Portland, and Columbia Gorge Hotel near Hood River.
3. Return to Multnomah Falls after a snow storm, to see a winter wonderland.
Winter is a fantastic time to return to Multnomah Falls, especially when the falls are covered in snow. The crowds are also a lot less, making this a more serene place to visit.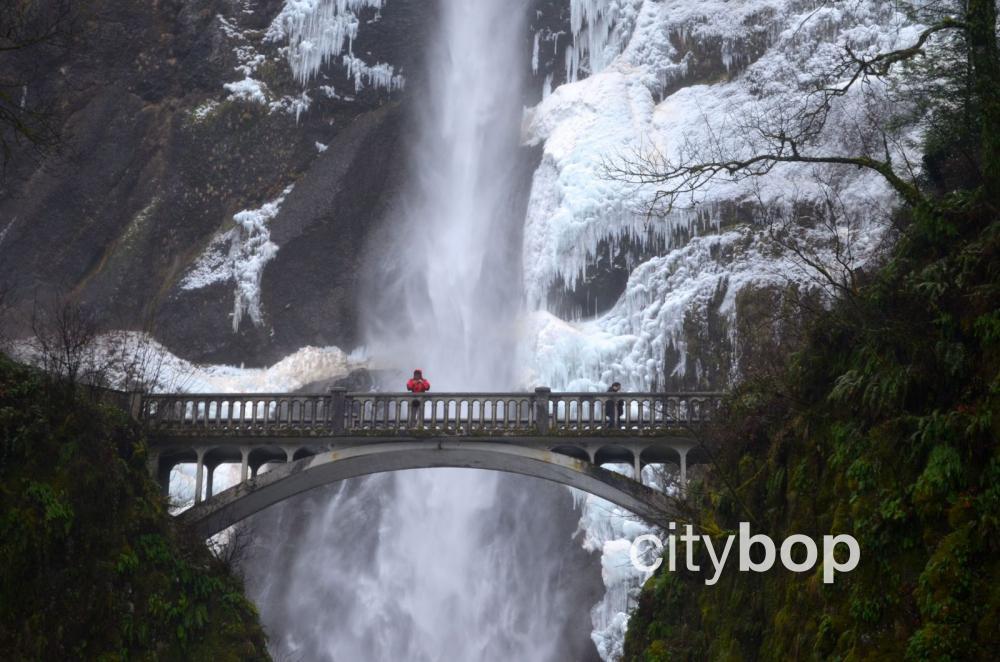 4. Visit the restaurant or kiosk at the Multnomah Falls Lodge.
The restaurant at the Multnomah Falls Lodge has a charming atrium, perfect for breakfast, lunch or dinner (check hours). There's also a kiosk at the side of the lodge, with yummy snacks including icecream and hot dogs.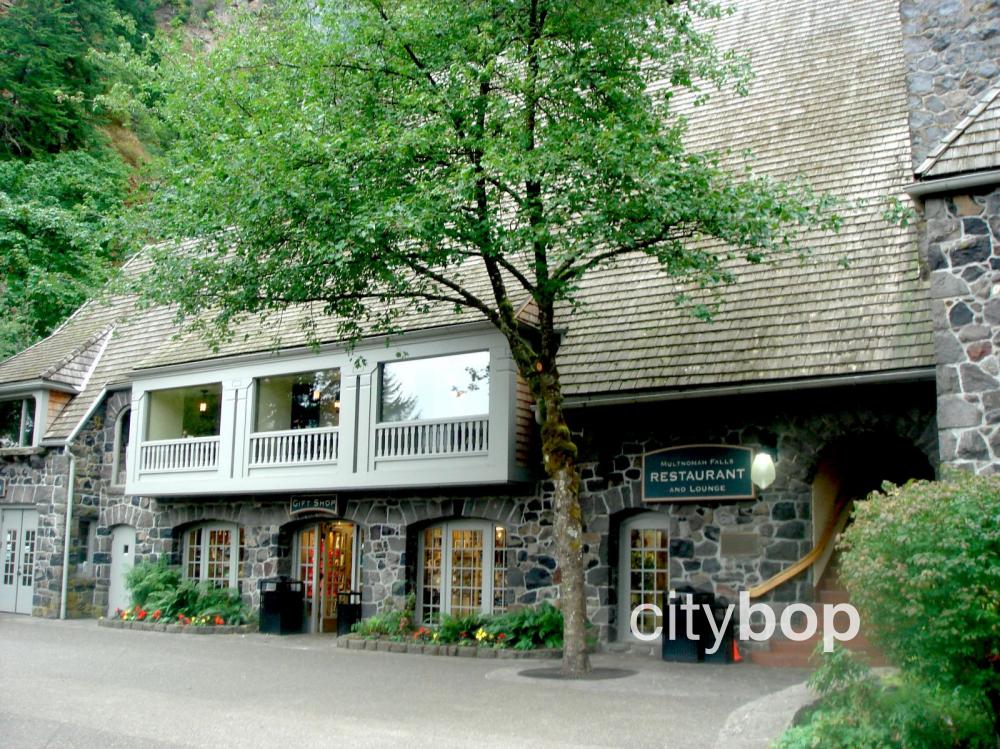 5. Pick up a map at the information center to learn about other waterfalls in the Columbia Gorge.
There are over 70 waterfalls along the Columbia Gorge, including a few waterfalls a short distance from Multnomah Falls. Many of these waterfalls can be seen along the same hiking paths.
Pick up a map at the information center at the Multnomah Falls Lodge, then choose a few to visit.
Some more popular options include the 2.3 mile loop trail to Latourell Falls, to see both a lower falls (224 feet) and upper falls (134 feet). You can also walk a 0.6 mile lower trail to an observation deck at Bridal Veil Falls (120 feet). For a shorter walk, take the 0.3 mile path to the lower falls at Wahkeena Falls (242 feet).
.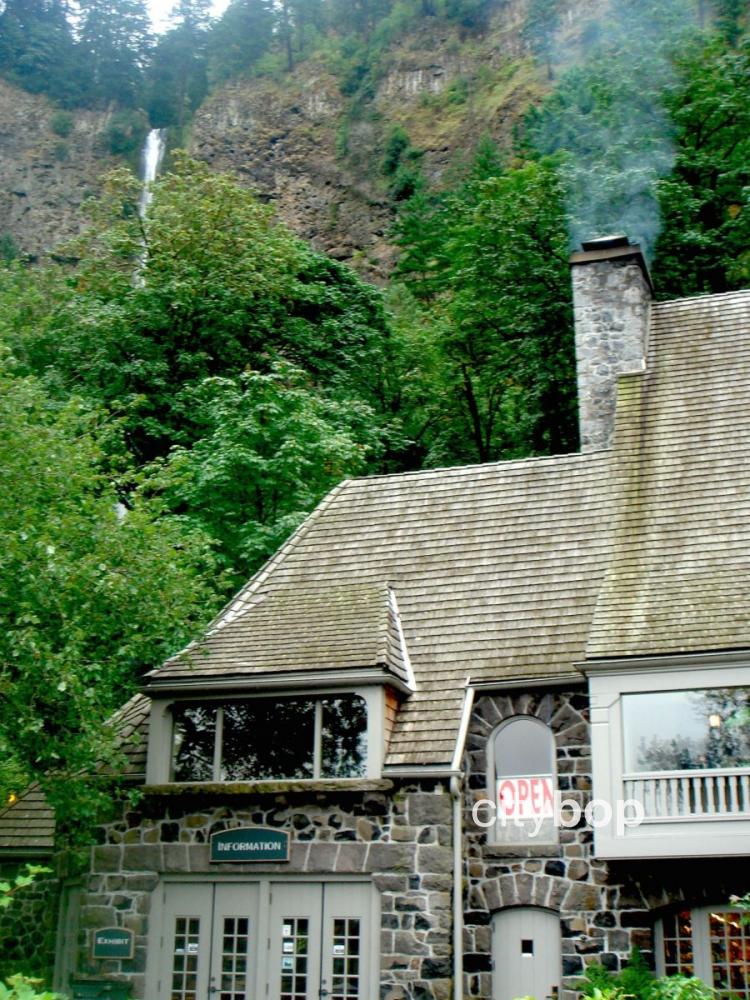 Know before you go
Location: Exit 31, on eastbound I-84.
Entrance fee: FREE.
Restaurant: check hours.
Kiosk: yes
Restrooms: yes.
Nearest lodging: McMenamins Edgefield, Skamania Lodge.
35-minute shuttle from Portland: check here.

Check

Timed Use Permit

.
More Parks & Nature in Portland Oregon