Alberta Arts District has a relaxed, alternative vibe, with some of Portland's tastiest restaurants.
The shopping and restaurant area is located in Northeast Portland along NE Alberta Street, from 11th through 24th.
As you stroll along NE Alberta's tree-lined streets, you'll notice vibrant murals, historic, wood-framed shopfronts, and a distinctively independent vibe.
Signs of gentrification have crept in with modern, low-rise apartment buildings.
However, this once working class neighborhood has retained it's unique character and has a food scene that rivals any major city, minus the pretentiousness.
The restaurant scene is friendly and relaxed, with understated bars serving gourmet pub food with cocktails and beers. Most have resisted the urge to go sleek and trendy. There's lots of outdoor patios, firepits, and welcoming interiors with board games or pinball machines. It's all about delicious food in comfortable surroundings.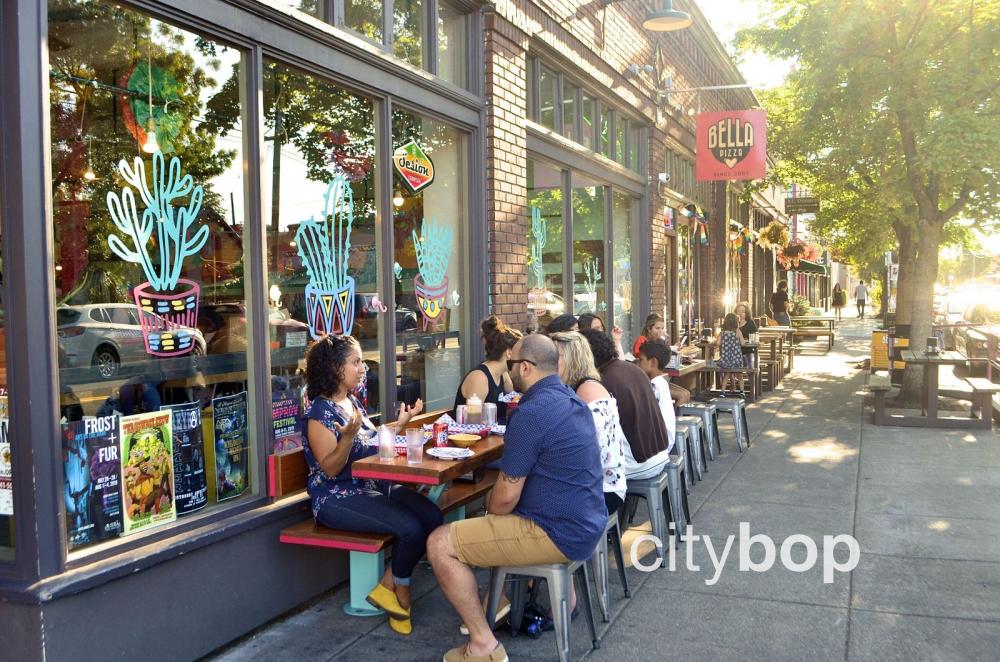 Best restaurants, cafes and bars along NE Alberta
Here's a few recommendations along NE Alberta Street:
Brunch: Try Petite Provence Boulangerie and Patisserie for a tasty brunch in chic, parisian surroundings. The Tin Shed Garden Cafe also attracts a big crowd on the weekends and has a lovely outdoor area. Pine State Biscuits is another Portland success story, serving up Southern style baked biscuit sandwiches.
Dinner/lunch: Urdanita has tapas and small spanish plates. The Knockback has comfort food and cocktails in a relaxed atmosphere.
Hip Bars: The Radio Room is a remodeled gas station with a rooftop bar.
Coffee: Barista is a Portland staple and the coffee is consistently good.
Ice-cream: Salt and Straw's handmade ice-cream is such a hit the store has now expanded to LA, San Francisco, Seattle and San Diego. Even in the middle of a Portland winter, there's a long line outside this ice-cream shop, testament to just how delicious their product is.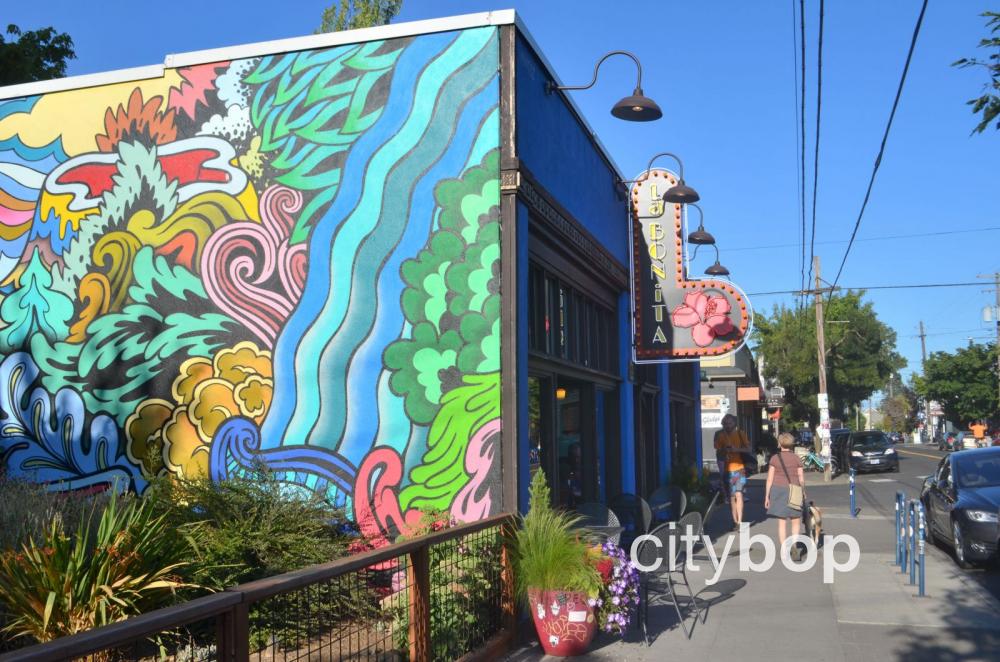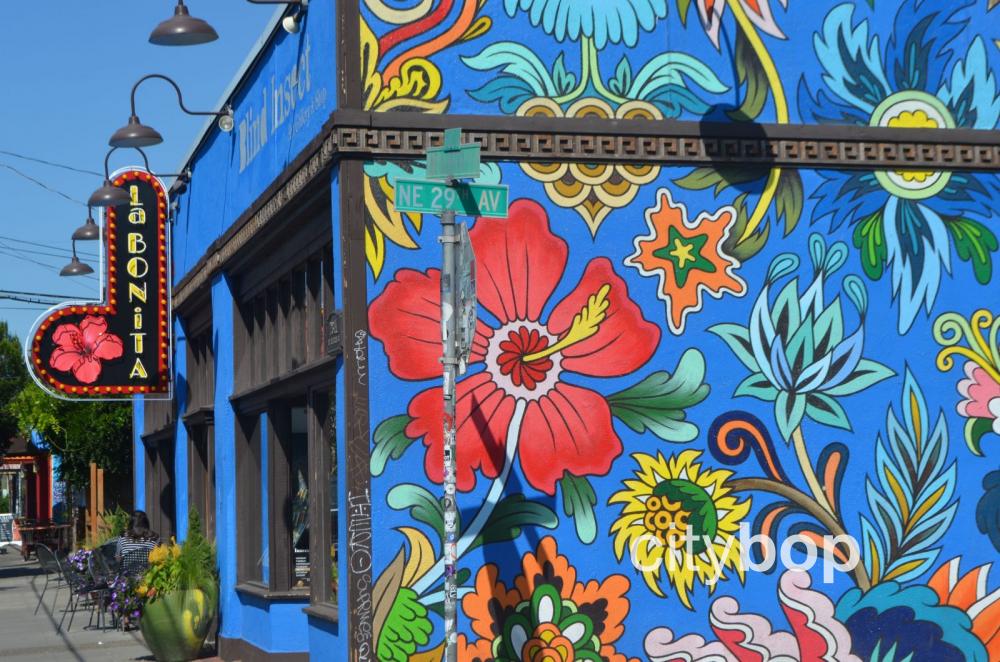 Shops in the Alberta Arts District
There isn't a large number of clothing or gift shops along NE Alberta Street. However a few stores are worth mentioning. The clothing shops have more vintage and quirky pieces, and the gift shops sell artisan jewelry and goods.
Zig Zag Wanderer sells vintage clothing, and Amelia Boutique has some fun pieces. Pick up a unique gift at Red Sail, Ink and Peat, or Darling Distraction. At Musique Plastique you can trade, sell or buy records and tapes.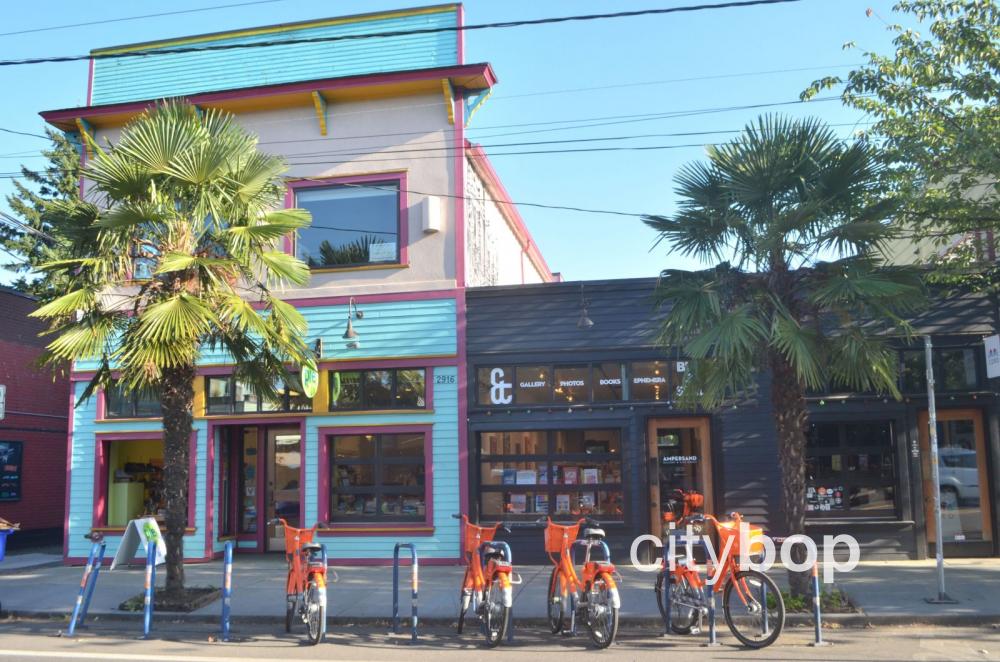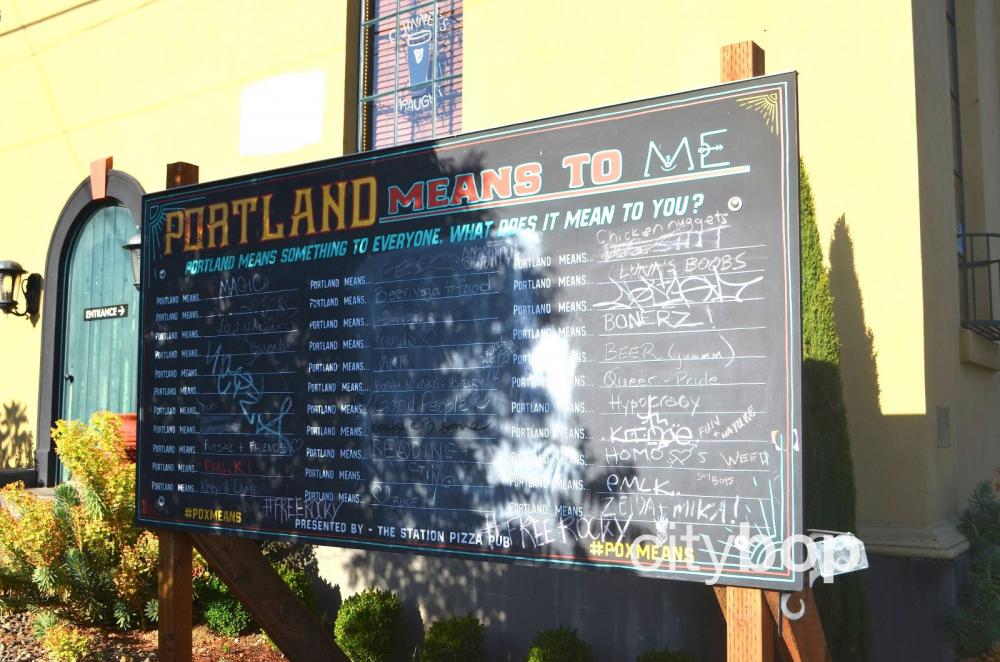 Know before you go
Location: NE Alberta Street (between 11th and 24th).
More Restaurants & Shopping in Portland Oregon