Powells Books in Portland is the largest independent bookstore in the world.
Powell's flagship "City of Books" is located just north of Portland's downtown, in the trendy Pearl District.
It's a four story building occupying one city block.
Powells Books was founded in 1971 by Walter Powell, and sells millions of new and used books, and beautiful rare editions in a special room up on the third floor.
Purchase some unique, Portland-themed merchandise at the gift shop on the first floor, then enjoy a coffee at the cafe.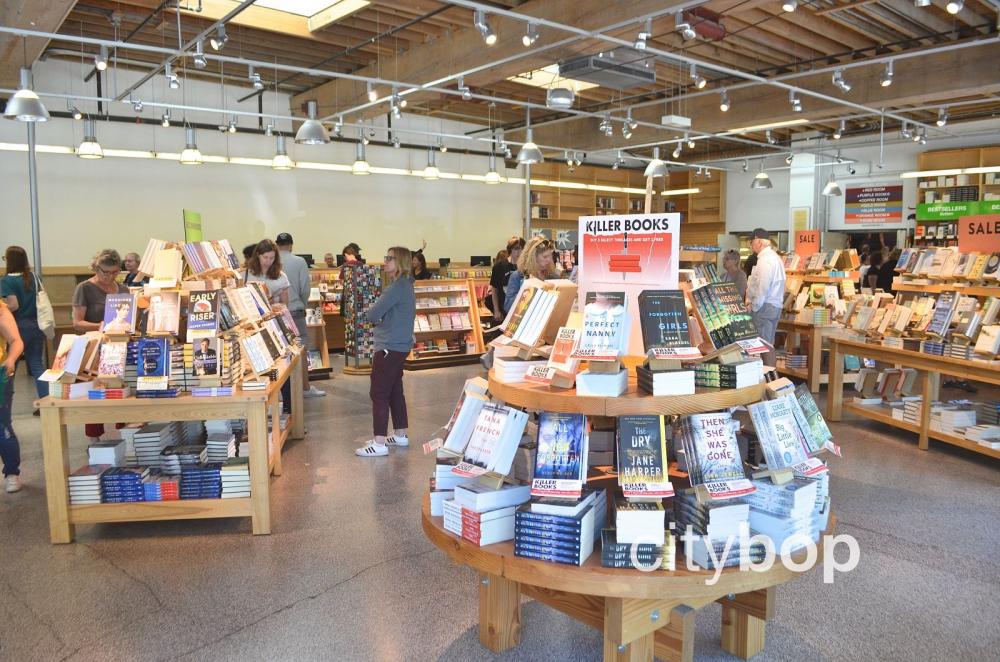 The Pearl District location on Burnside Street occupies a full city block, taking up 68,000 square feet over four floors.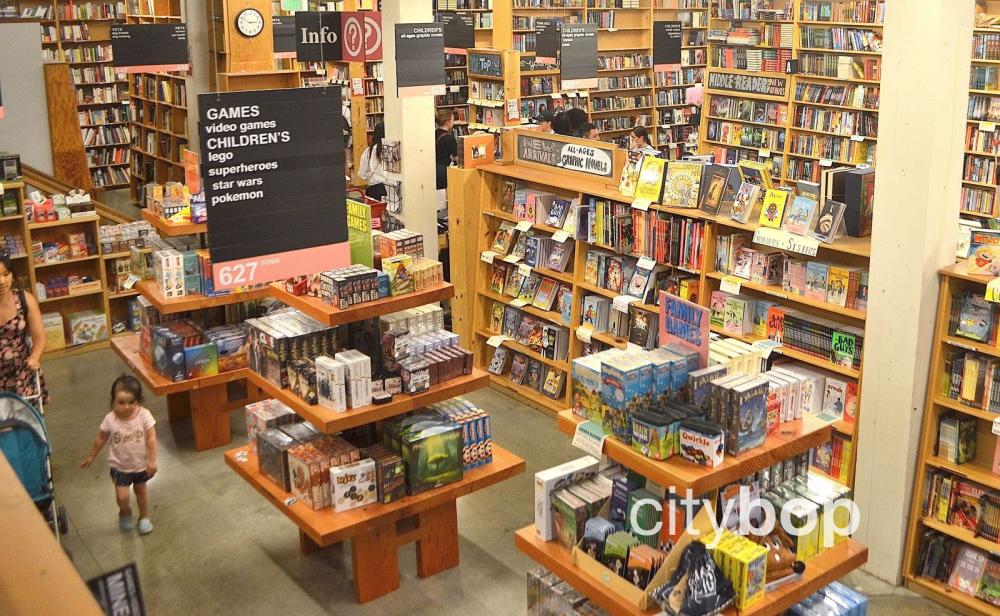 Browse an incredible selection of over 2 million new and used books on the first two floors, and score a great deal at the used book section.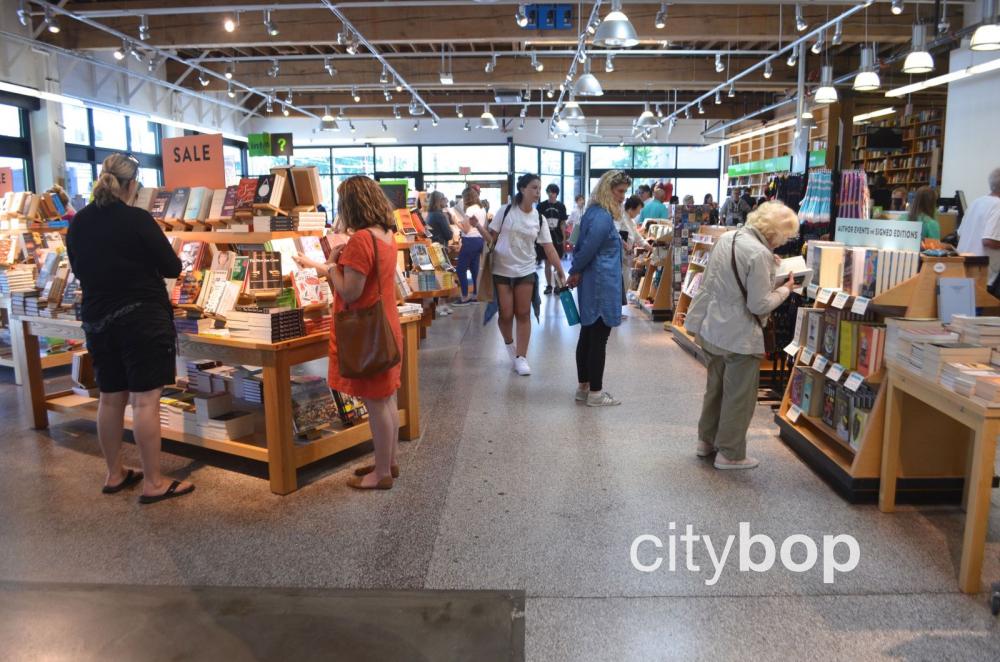 The third floor has a Rare Book Room is in a stunning, dark paneled room, home to autographed first editions.
Visit the Basil Hallward Gallery event space on the third floor, for author readings and art shows. There's an astounding five hundred author readings each year at Powells Books.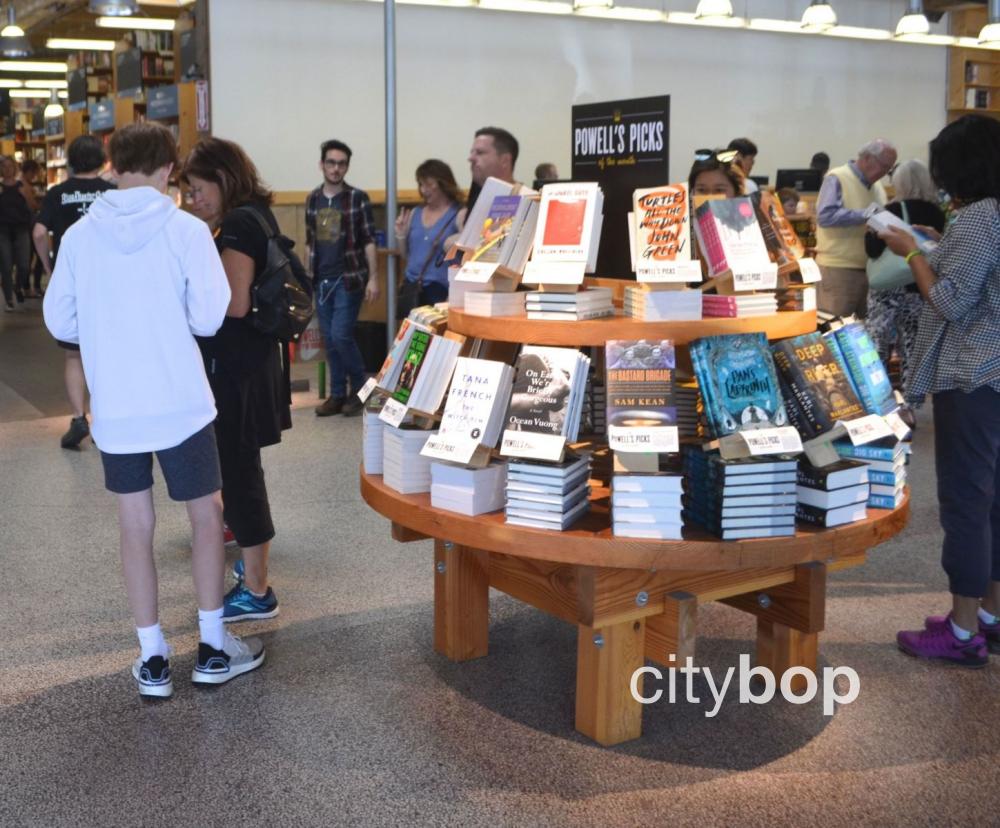 Know before you go
More Restaurants & Shopping in Portland Oregon