Visit the 40,000 square foot Pioneer Courthouse Square in downtown Portland.
Pioneer Courthouse Square is described as Portland's living room, centrally located on a city block in downtown Portland, on SW Morrison/SW 6th.
It's a wonderful place to hang out, enjoy a coffee, or people watch, and also hosts a steady stream of events to keep visitors entertained.
It's also a great launchpad to some of Portland's best shops, from big name brands, to smaller independent boutiques.
Learn more about the best restaurants, hotels and shopping in Downtown Portland.
5 best things to do in Pioneer Courthouse Square
1. Check out the busy calendar of events at Pioneer Courthouse Square, such as Outdoor Cinema in summer, and the Annual Christmas Tree lighting ceremony. There's always something going on here.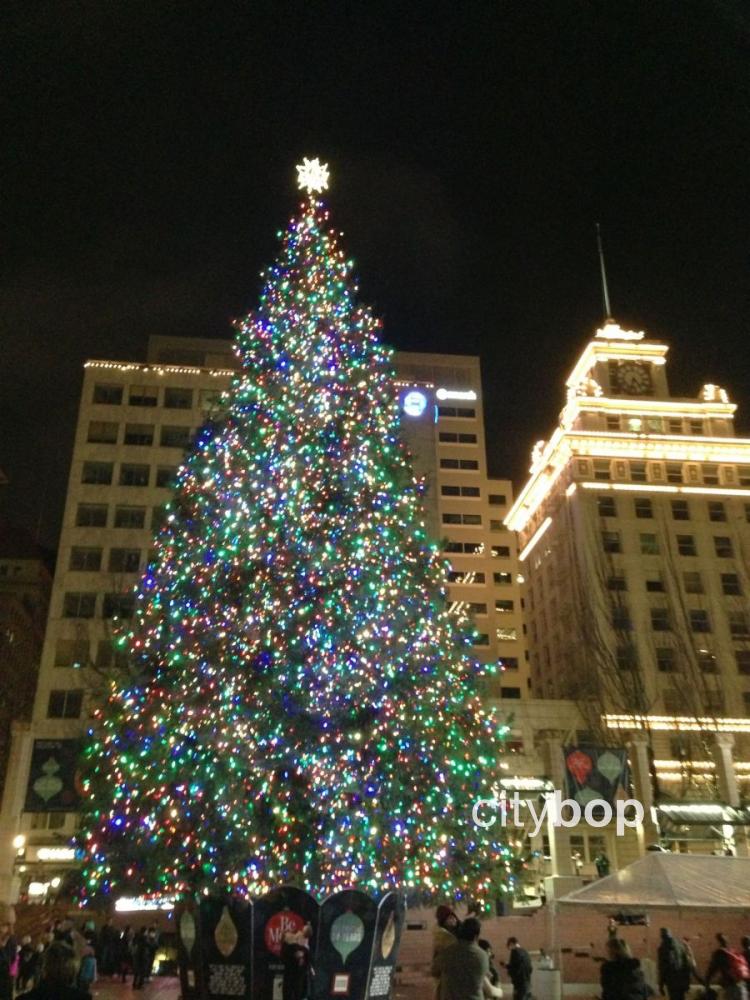 2. Purchase lunch at one of the many food trucks at the Pioneer Courthouse Square, then take a seat and enjoy the parade of people passing by.
3. There's also a Starbucks with outdoor seating if you're in need of coffee or snack.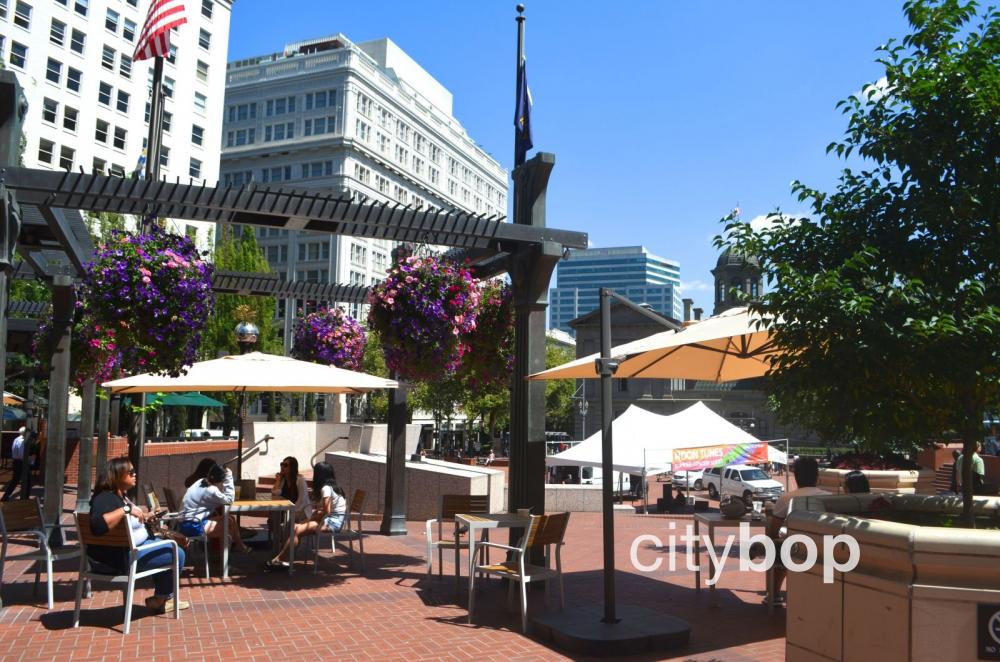 4. Explore popular shops near Pioneer Courthouse Square, like Nordstrom, Nordstrom Rack, Sephora, the Flagship Nike Store, Sephora, and the Pioneer Place Mall.
5. Enjoy a meal inside the historic Meier and Frank Building (1909) overlooking Pioneer Courthouse Square. This building was once home to Portland's premiere department store, boasting the first escalator installation in Portland. Clark Garble even worked here! In 2005 it was converted into the upscale hotel, The Nines, with a gorgeous atrium housing the Urban Farmer Restaurant that looks like it belongs in the pages of a design magazine.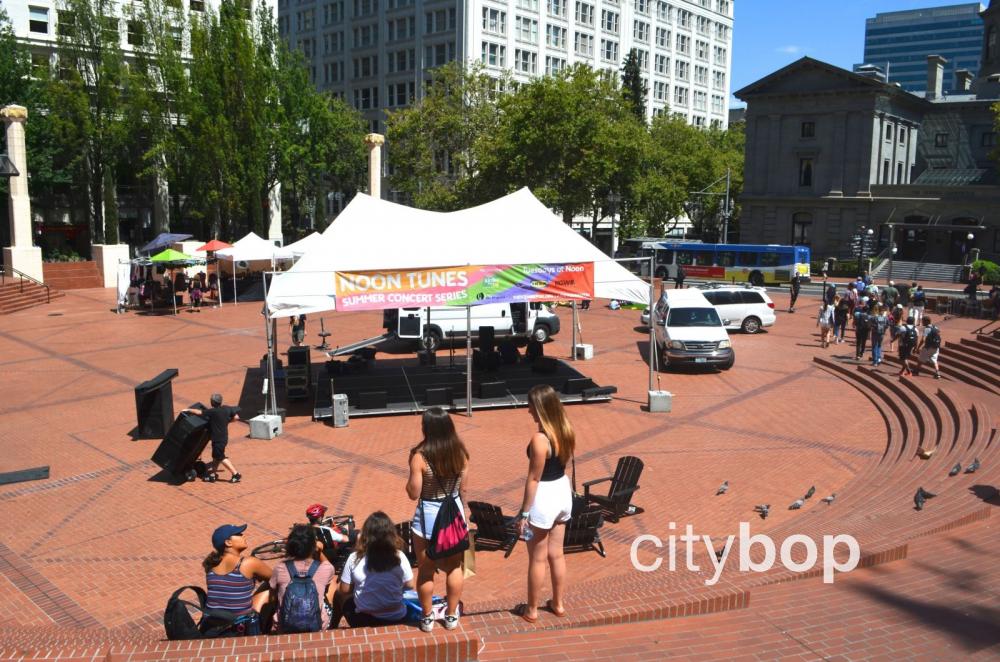 More Restaurants & Shopping in Portland Oregon