Take an enchanting creekside walk to a stone Witch's Castle in northeast Portland.
If you want to stroll through a beautiful urban forest, then head to the Lower Macleay Trail 10 minutes northwest of Portland's downtown.
It's part of Portland's sprawling 5,000 acre Forest Park, the largest urban forest in America.
The entrance to the Lower Macleay Trail is at the west end of NW Upshur Street where it dead-ends at a turning circle. Look up, and you will see the Thurman Street Bridge above you. There's no parking here (only disabled parking), so find a spot in the surrounding streets.
5 best things about Lower Macleay Trail
1. There's an interpretive map at the start of the trail providing useful information.
The first section of the trail follows the creek 0.7 miles to the Witches House stone building, a popular spot for photographers who are intrigued by the decaying remains of this building. The trail then veers away from the creek, and transitions to the Wildwood Trail as it continues another 1.9 miles to Portland's historic Pittock Mansion.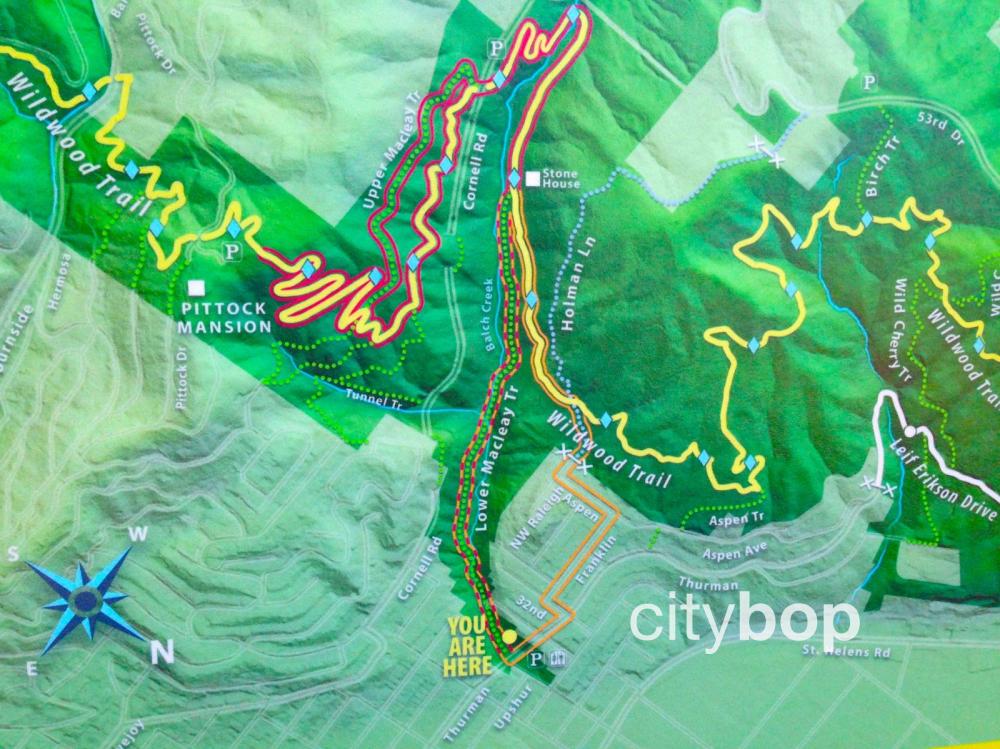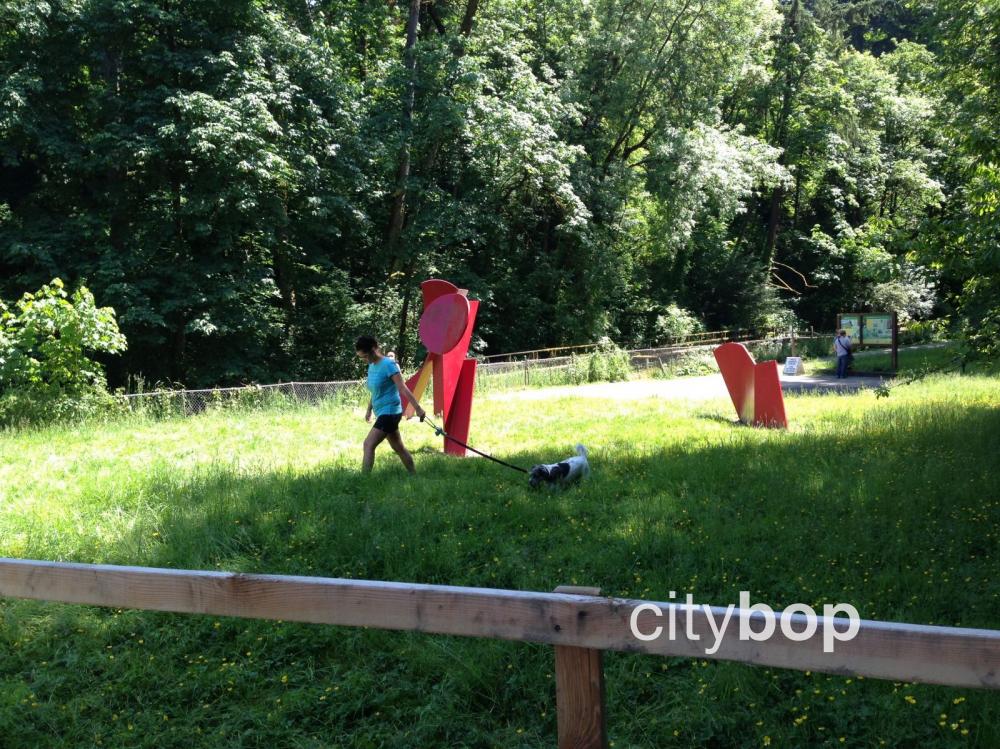 This is the start of the Lower Macleay Trail with the distinctive red sculptures, and the trail map in the distance.
2. The beautiful Lower Macleay Trail follows Balch Creek for 0.7 miles until it reaches the Witch's Castle.
Only half of the 0.7 mile trail to the Witch's Castle is paved, and transitions to dirt with steep drop-offs once it reaches a creek overlook.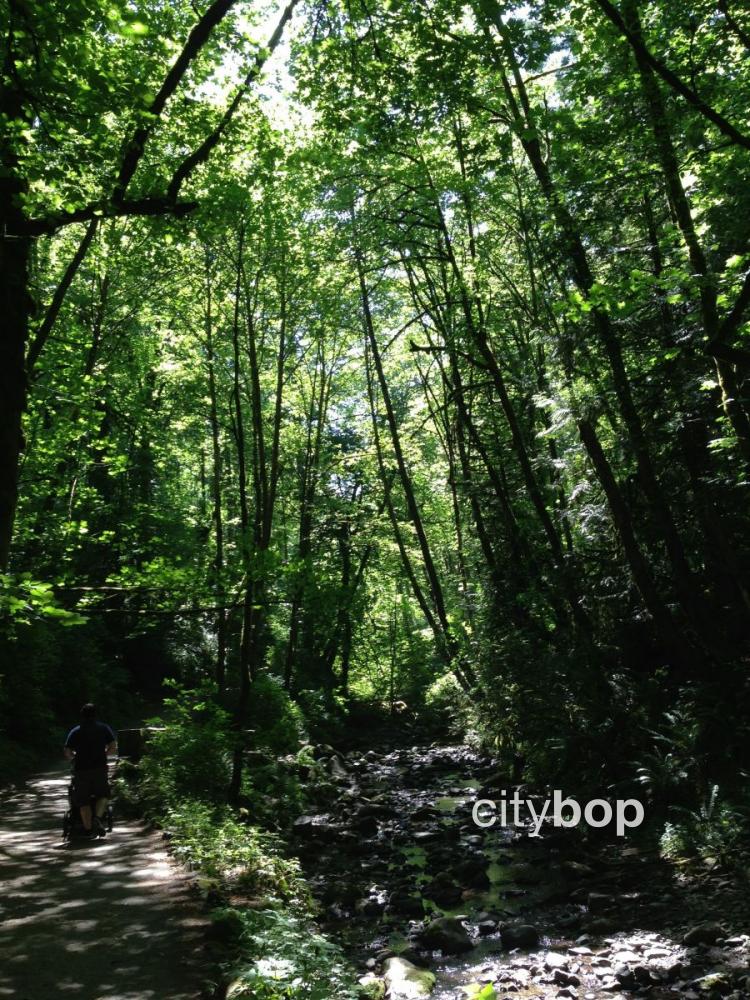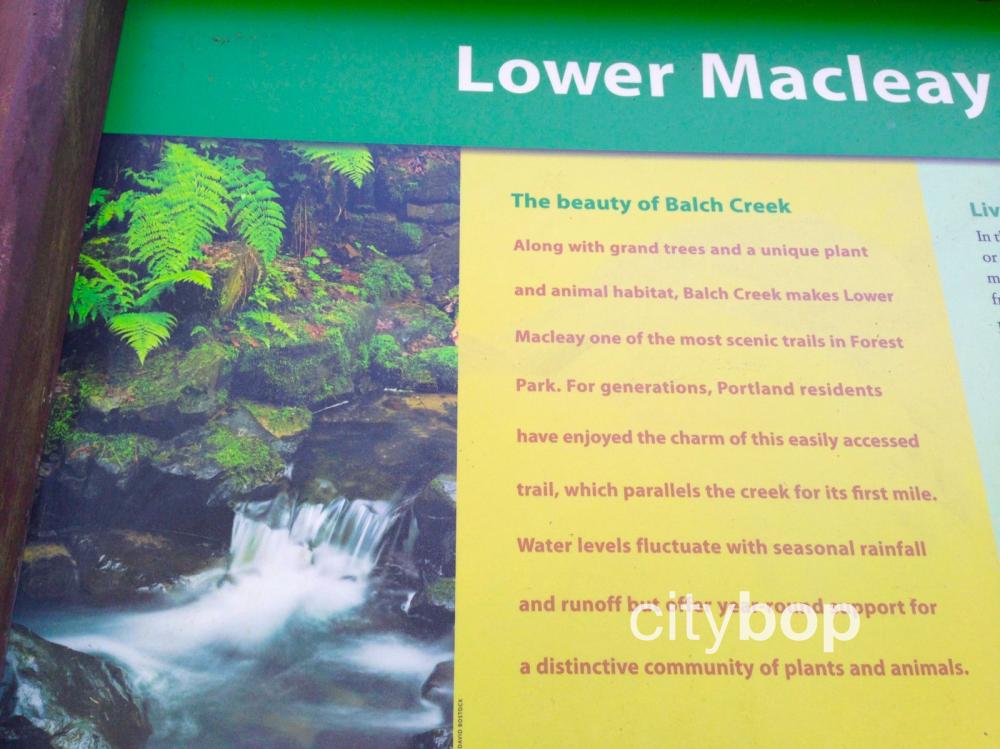 This section of the trail along Balch Creek is amongst the most scenic in Forest Park.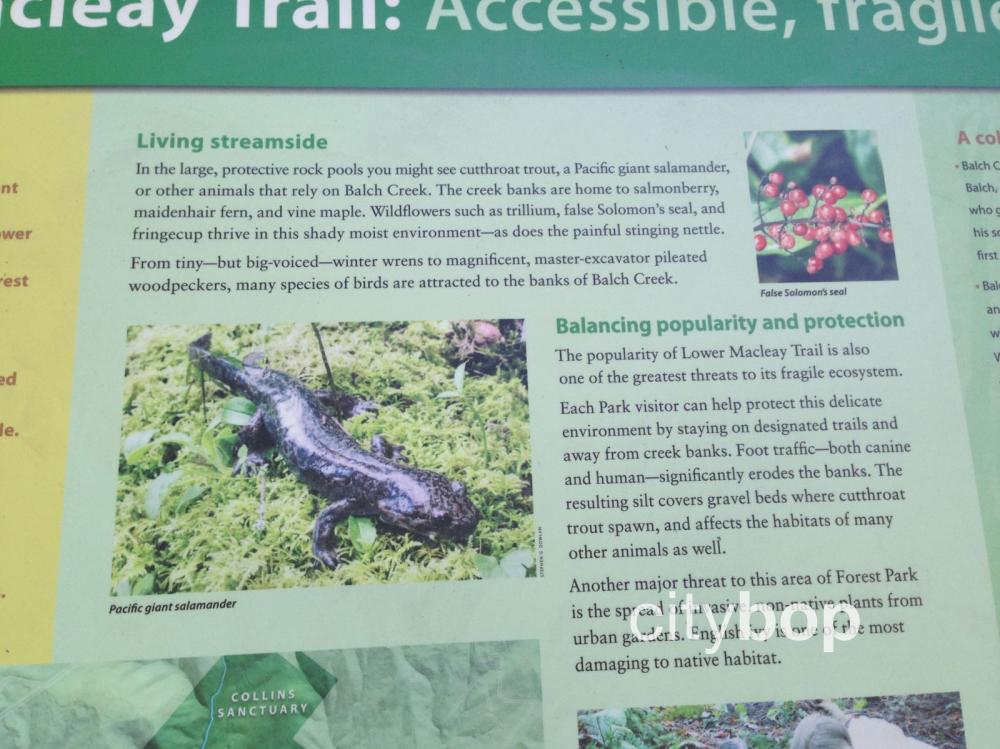 Look down into Balch Creek to see trout and Pacific giant salamander in the rockpools. There are also beautiful wildflowers lining the creek's banks in warmer months, like trillium, false Solomon's seal, and fringecup.
3. The forest is absolutely glorious, festooned in moss, lichen and ferns. It's also a welcome respite from the heat on a summer's day.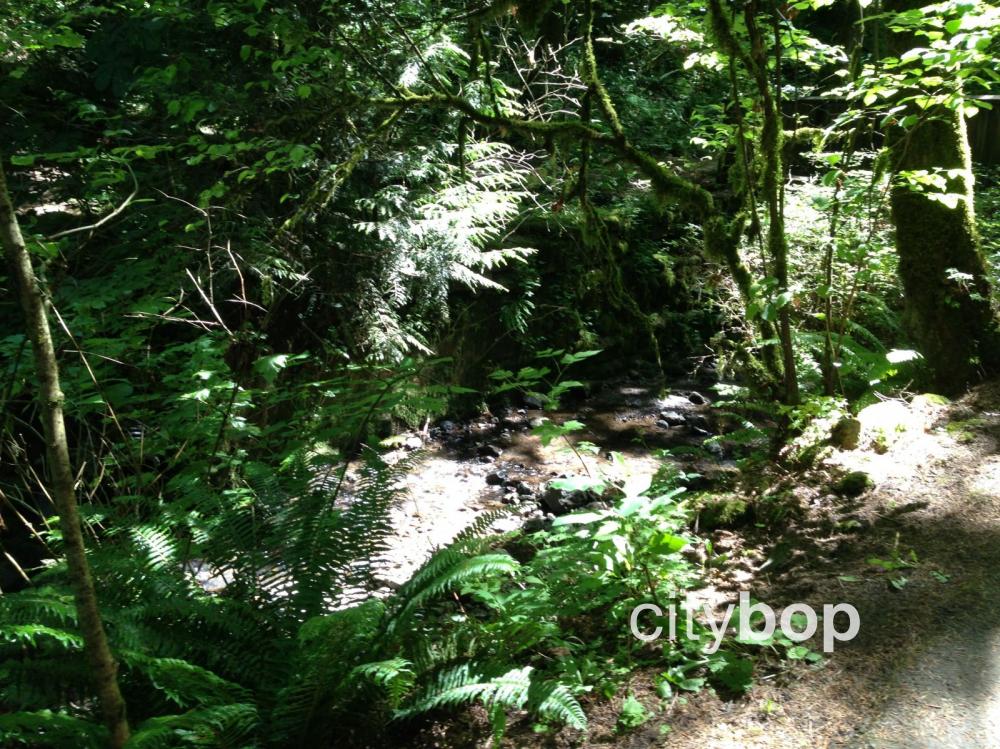 4. The stone Witch's House is further along and provides a picture perfect opportunity.
The stone Witch's House was constructed in the 1930's as a hiker's rest-stop but later destroyed in a storm.
5. The trail then merges with the Wildwood Trail and continues another 1.9-miles up the hill to Pittock Mansion.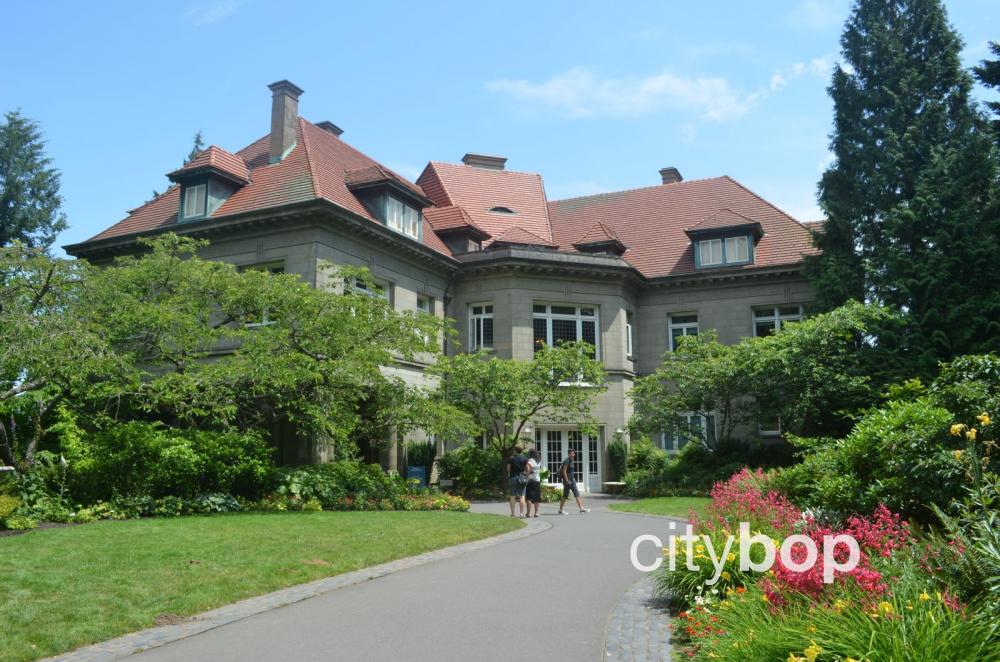 You can learn about Pittock Mansion here.
More Parks & Nature in Portland Oregon