Voodoo Donuts is one of Portland's biggest tourist attractions, selling delicious, quirky treats.
Voodoo Donuts flagship store is north of downtown in an un-assuming, historic building in Old Town.
What makes Voodoo Donuts special is that in addition to being a taste sensation, each donut is infused with a sense of fun and personality.
Take for example the hilarious Voodoo Doll donut with a pained expression on it's face as a pretzel stake is plunged through it's raspberry jelly belly.
You can combine a trip to Voodoo Donuts with other attractions in the area, like the Keep Portland Weird sign across the road, popular for selfies. There's also the exquisite Lan Su Chinese Garden, and bustling Pine Street Market for a tasty meal.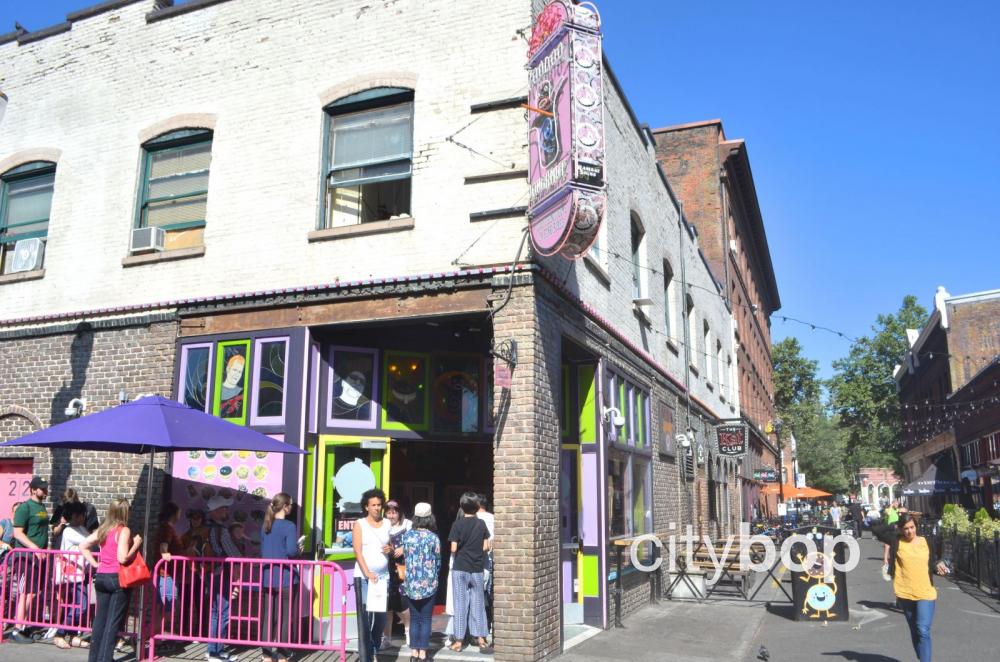 You'll know you've arrived at Voodoo Donuts, when you see a long line out the door. Rain or shine this shop is extremely popular. It's such a Portland success story that it's now expanded to Denver, Los Angeles, Orlando, and Austin.
It was also featured on Anthony Bourdain's famous TV series, No Reservations.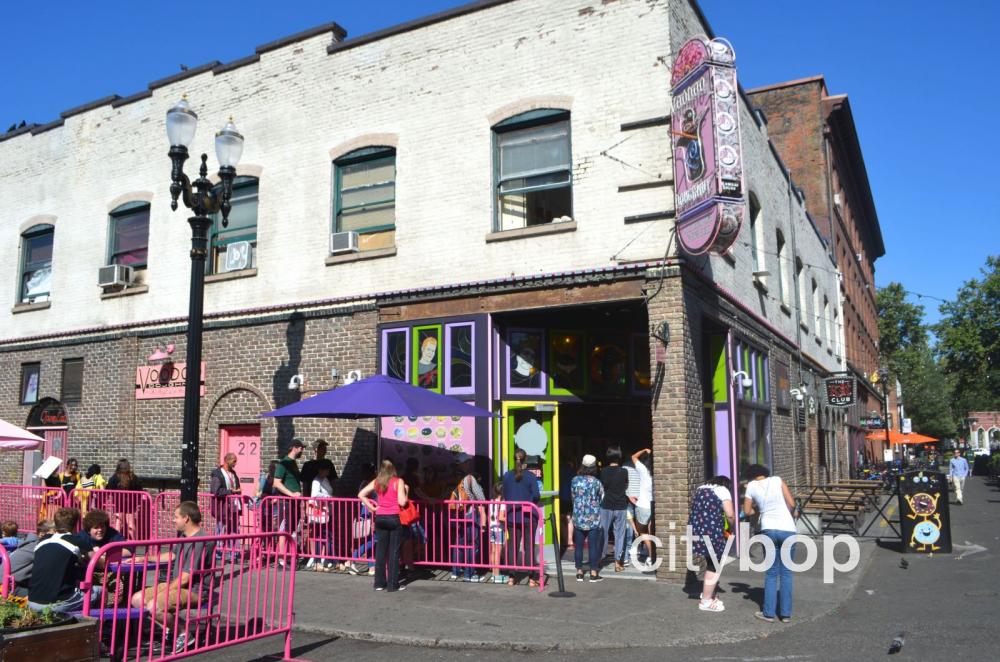 Voodoo Donuts has a whimsical interior decorated in fun pink, green and yellow accents. The sweet treats are served up in Voodoo's famous pink boxes.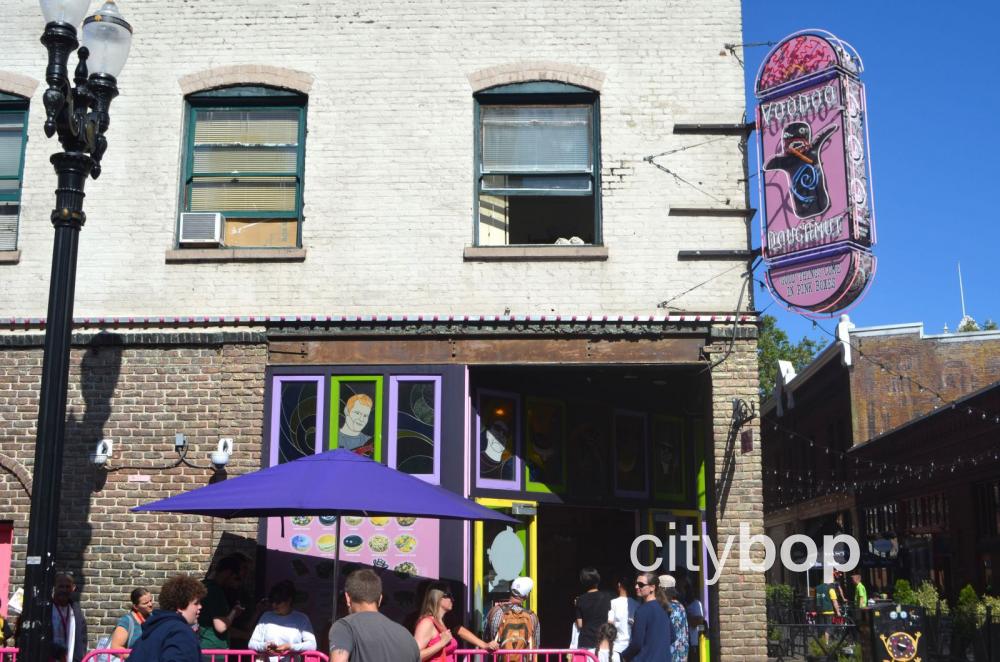 Voodoo's toppings are also highly creative. Ever eaten a donut with bacon, fruit loops, M&Ms or bubble gum dust on top? Yum!
Know before you go
Address:

22 SW 3rd Avenue Portland (in Portland's Old Town).

Hours: Open 24 hours a day. Closed Xmas, Thanksgiving, New Years Day, and for their Company holiday one day in February.
More Restaurants & Shopping in Portland Oregon