The iconic Keep Portland Weird sign is popular for a photo opportunity.
The mural is in a parking lot behind Dante's nightclub in Old Town (350 W Burnside Street, directly across from Voodoo Donuts.
It represents the fun, quirky nature of Portland where individuality is celebrated.
It was actually inspired by the Keep Austin Weird sign, and brought to Portland in 2003. There are ongoing debates about which city is weirder.
The Keep Portland Weird sign was also featured in the opening credits of the popular TV Show Portlandia.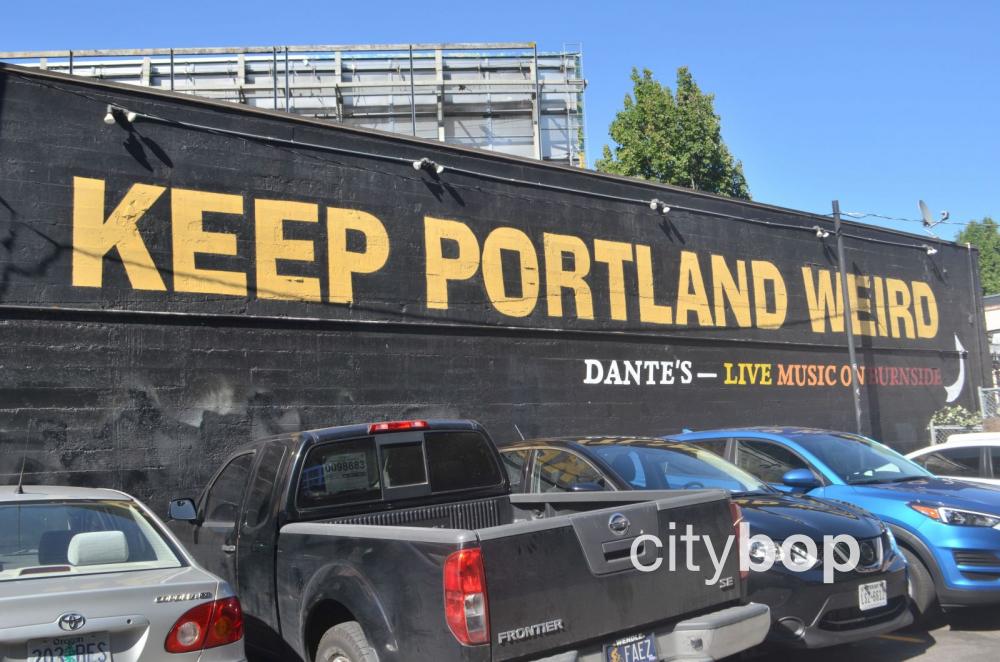 Things to do near the Keep Portland Weird sign
Visit other Old Town/China Town attractions like Voodoo Donuts, the Pine Street Market for a delicious meal from local chefs, and the Lan Su Chinese Garden. Ground Kontrol has a huge selection of vintage arcade games to play.
More Sites & Landmarks in Portland Oregon