Shop at Nike's Flagship Store in downtown Portland with no sales tax.
Tourists flock to Nike's cool brand experience store in downtown Portland.
The 26,000 square foot Nike brand experience store has a sleek design.
The interior is reminiscent of a school gymnasium with shiny, wood flooring and oversized, industrial lights.
The centerpiece is a statue of Michael Jordan suspended from the ceiling while performing a slam dunk.
Nike has deep roots in Portland. It was founded in 1964 by University of Oregon track coach Bill Bowerman, and his track team member Phil Knight. Nike's world headquarters is located 7-miles west from downtown Portland in Beaverton. They are a global phenomena and the largest shoe maker in the world.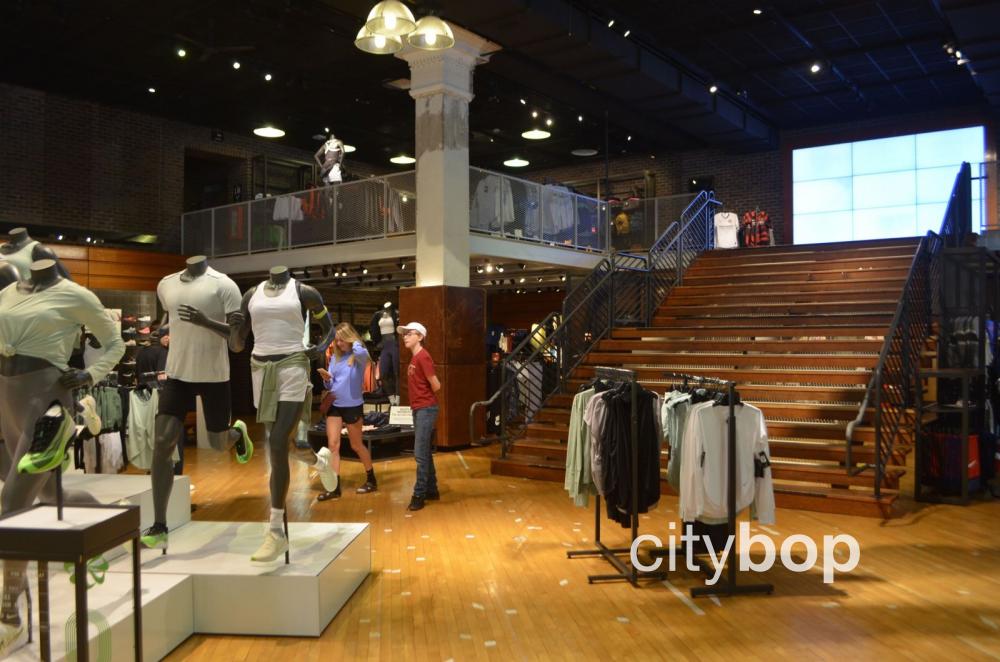 There are three levels of the Nike Store Portland to explore, with seven different sports categories featuring signature Nike shoes and apparel. The downtown Nike brand experience store is a fun place to visit to see Nike's newest looks.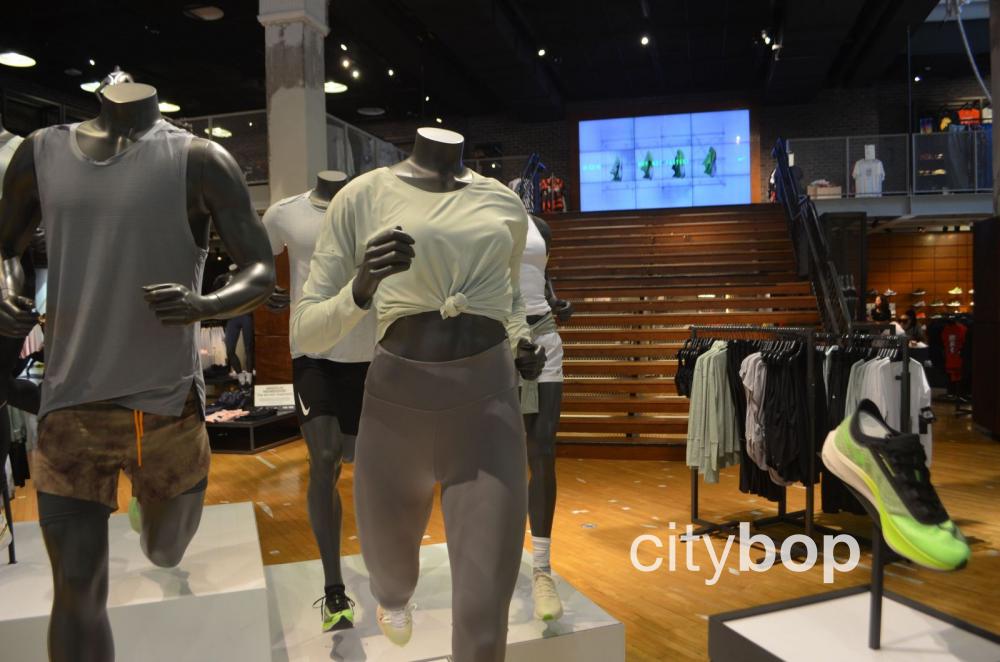 The eye is immediately drawn to a spectacular staircase, leading to a 16 by 9 foot video wall on the mezzanine level. The stairs are reclaimed bleachers from Beaverton High School.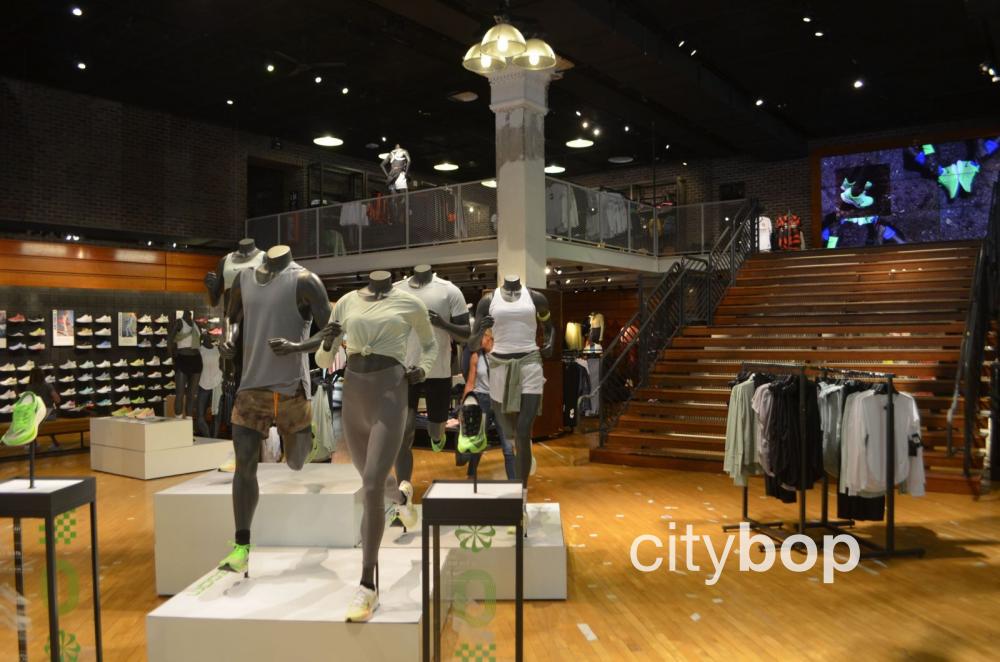 Nike's signature shoes are displayed on the main floor against a waffle ironed wall. This is a nod to Nike's earlier history. Co-founder Bill Bowerman used a waffle maker to make an imprint on the rubber soles of the 1974 Waffle Trainer.
Know before you go
Address:

638 SW 5th Avenue, Portland, 97204.

Hours:

check here.
More Restaurants & Shopping in Portland Oregon