Sellwood is a charming neighborhood in southeast Portland, on a scenic bluff overlooking the Willamette River. It's 15-minutes drive from downtown Portland, across the Sellwood Bridge.
Sellwood has beautiful riverfront and bluff parks with trails, teeming with verdant trees. There's even a vintage amusement park at the river's edge, and a thriving shopping area a few blocks away, along 13th Avenue.
10 best things to do in Sellwood
1. SE 13th Avenue
Sellwood's main shopping street is along SE 13th Avenue, full of antique shops, restaurants, cafes and quirky stores. It extends ten blocks on 13th, between Malden and Harney Streets. A great starting point is the Sellwood Library on the corner of 13th and Bidwell.
The trendy Portland Bottle Shop (pictured above) is a nice spot for lunch, serving yummy burgers, sandwiches, wine and beer.
Other top restaurant choices along 13th in Sellwood, include Reverend's BBQ for fried chicken and smoked meats, Jade's Teahouse with delicious Vietnamese food on a lush patio, or Gino's Italian restaurant inside an old silent movie theater. The delightful Wei Wei restaurant is another fun restaurant, serving Taiwanese noodle soups in a casual setting.
There's also a great selection of food carts in Sellwood, on the corner of 13th and Lexington.
Shop at neighborhood favorites along 13th Avenue in Sellwood, like Dig Vinyl Record Store, the Raven's Wing Magical Company, Cloud Cap Games, and the Portland Chocolate Laboratory, then stop for coffee or brunch at Grand Central Bakery, and admire the beautiful flower arrangements at the Sellwood Flower Company.
2. Drink tea inside a historic, red caboose in Sellwood
Stop by the unique Tea Chai Te, inside a bright red, historic caboose on 13th in Sellwood! Choose from over 100 varieties of award winning teas, with fun gifts like tea-pots and mugs. Step inside the cozy interior of the caboose and share a pot of tea with a friend, or enjoy a summer's day out on the patio while sipping a refreshing bubble tea.
3. Oaks Amusement Park
Oaks Amusement Park first opened in 1905, and is a throwback to vintage amusement parks. It is one of the oldest continuously operating parks in America, and has a beautiful setting on the east bank of the Willamette River in Sellwood, with ample space for relaxation and picnics. There's roller skating, bumper cars, mini-golf and thrilling rides, perfect for all ages!
Ride the Atmosfear Pendulum 100-feet into the air. It's the scariest ride at Oaks Amusement Park!
The Oaks Park Train travels around the beautiful grounds, and is free to ride!
Step up to an old school shooting gallery, and win a prize!
Zip around the Go Kart racetrack at Oaks Amusement Park in Sellwood.
There's also lots and lots of rides for little kids!
4. Sellwood Park
Sellwood Park is one of Portland's loveliest green spaces, with a bluff-top location overlooking the Willamette River and downtown Portland.
The 13-acre Sellwood Park sits at the site of the old City View Race Track, opened in the late 1800's as a fun outing for Portlanders to gamble on horse races, and watch baseball and cricket games. It was later acquired by the city in 1909 and made into a public park.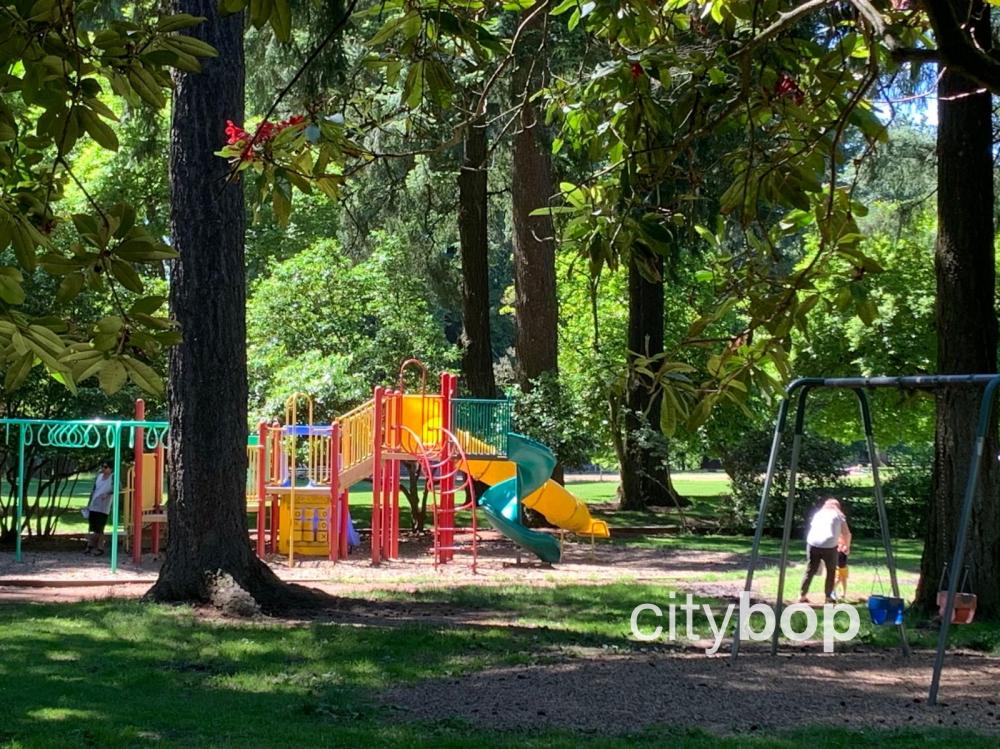 There's so much to do here, including two playgrounds, an outdoor swimming pool, baseball and soccer fields, and basketball and tennis courts.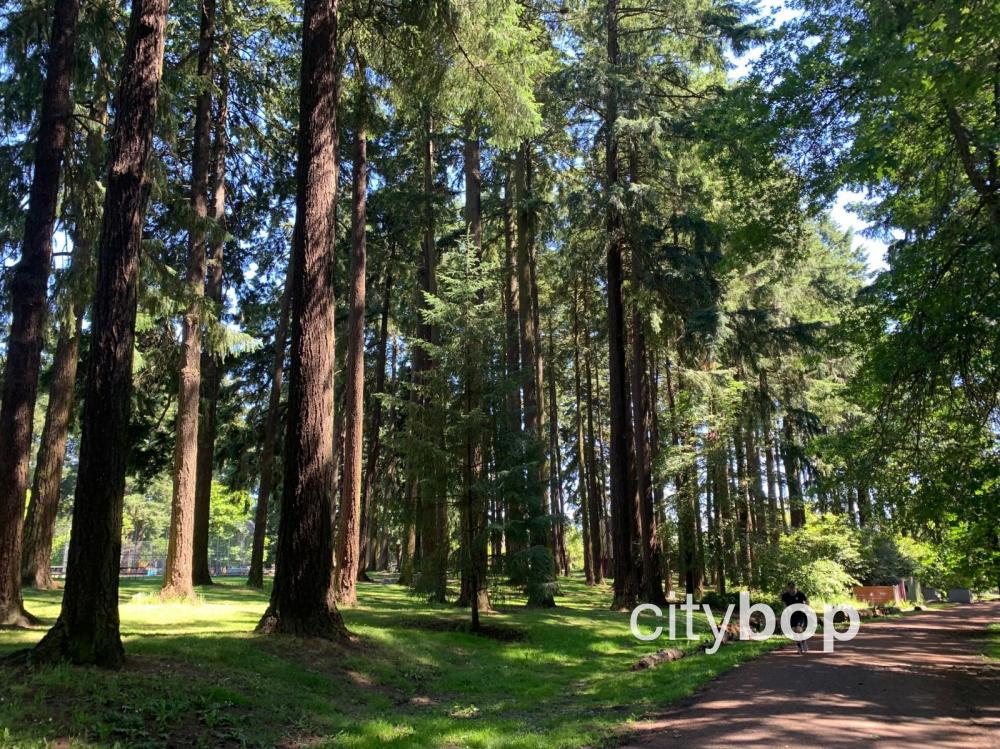 The picnic tables and walking trails wind through a forested area, with a majestic groves of trees. This is an absolutely stunning park.
5. Sellwood Pool
Sellwood Pool is on the southeast corner of beautiful Sellwood Park, perfect for all ages, and is open seasonally. The pool's depth varies from zero entry to 7-feet, with fun features including a tube slide and spray fountains.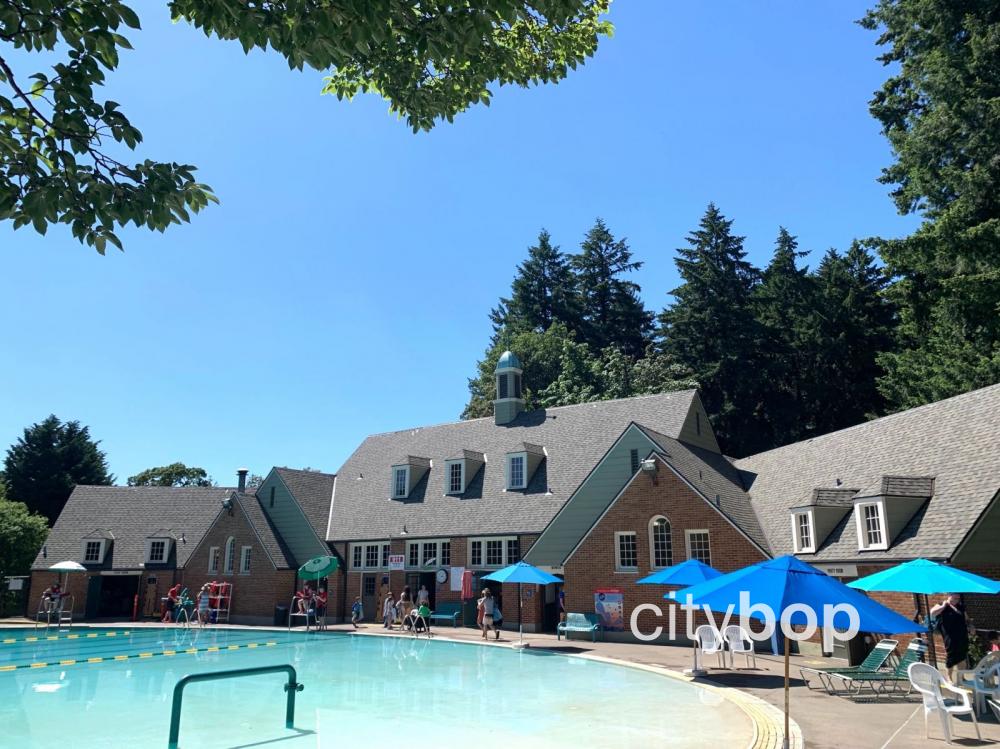 This oval shaped pool has been operating continuously since 1910, and is Portland's oldest pool, replacing a floating pool that once operated out on the Willamette River.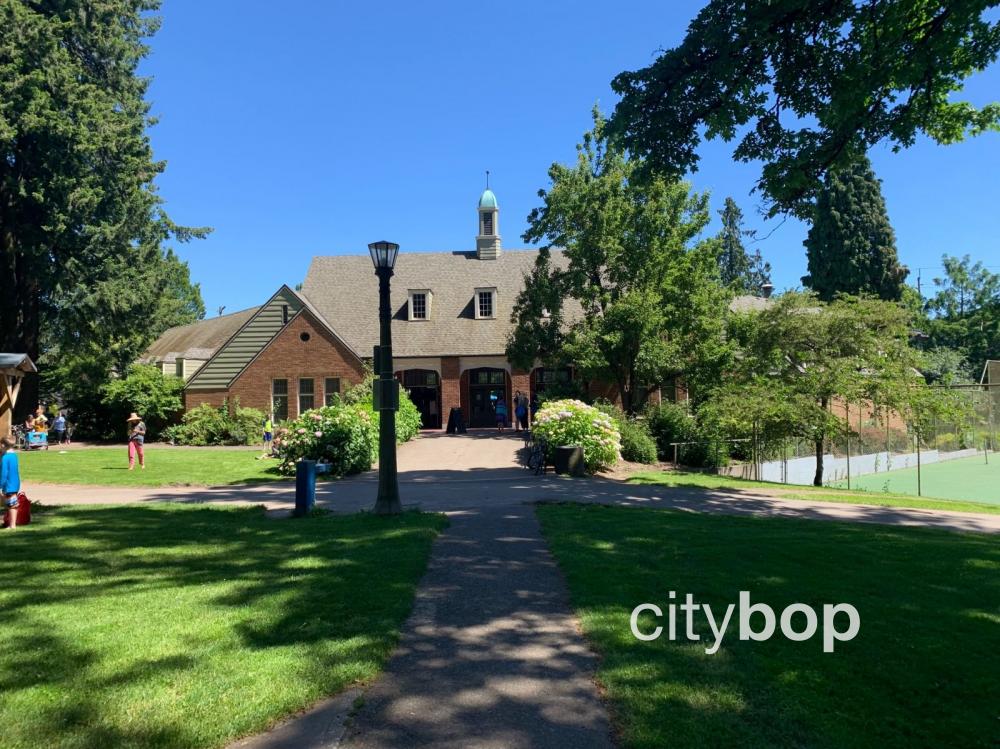 The historic bathhouse at Sellwood Pool was added in 1929, completing this picturesque setting. Enter here to purchase tickets to the pool.
6. Sellwood Riverfront Park
The Sellwood Riverfront Park is on the banks of the eastern shore of the Willamette River, down the hill from Sellwood Park, and has great views of downtown Portland and the Sellwood Bridge. The sandy beach attracts swimmers and tubers in summer (no lifeguards, so swim at your own risk).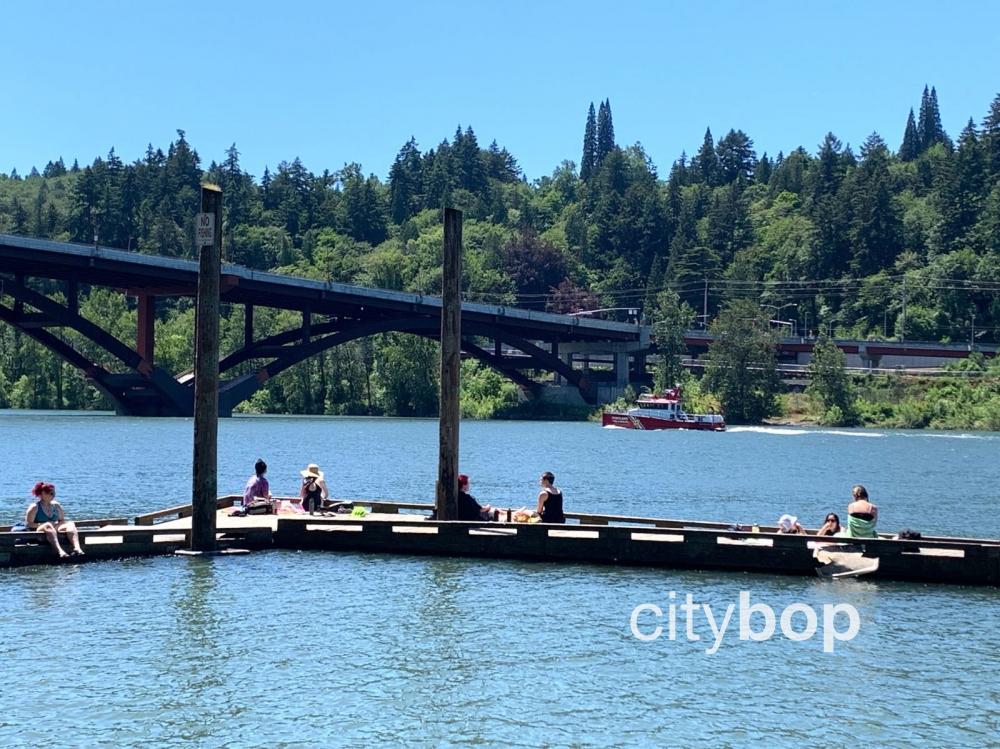 This is the view of Sellwood Bridge from the park, with lots of boat activity out on the Willamette River.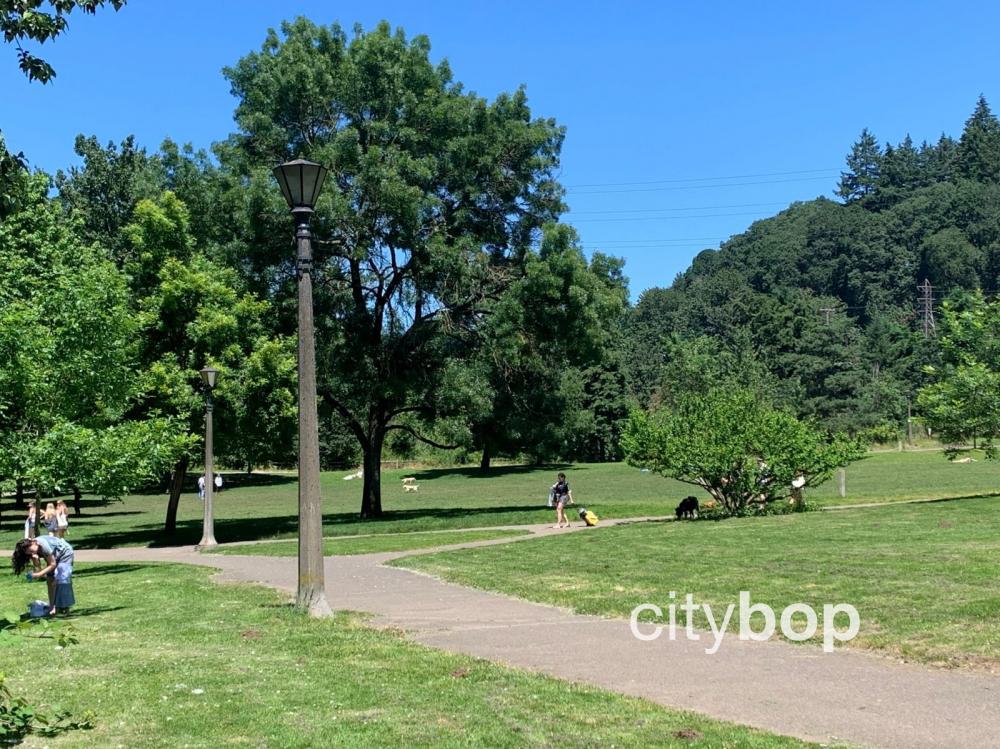 The huge off-leash dog park is a popular attraction at the Sellwood Riverfront Park.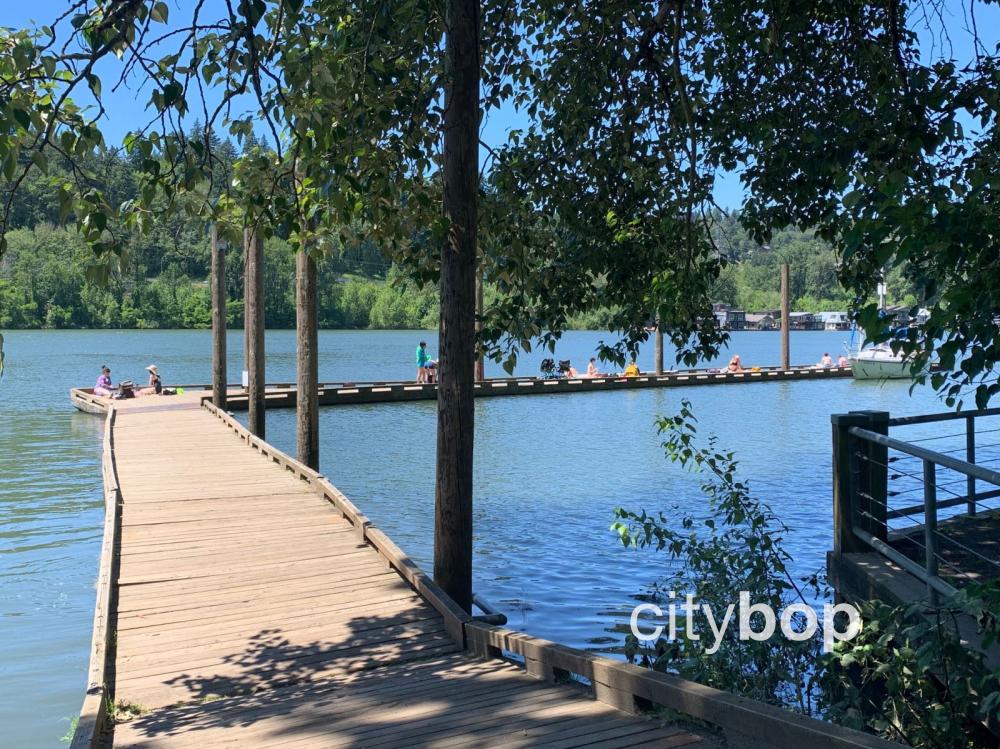 The riverfront trail (0.5 miles) along Sellwood Riverfront Park is popular in all seasons, passing a boat dock and picnic tables, before looping around an unpaved wetlands area at its northern end.
7. Oaks Bottom Wildlife Refuge bluff trail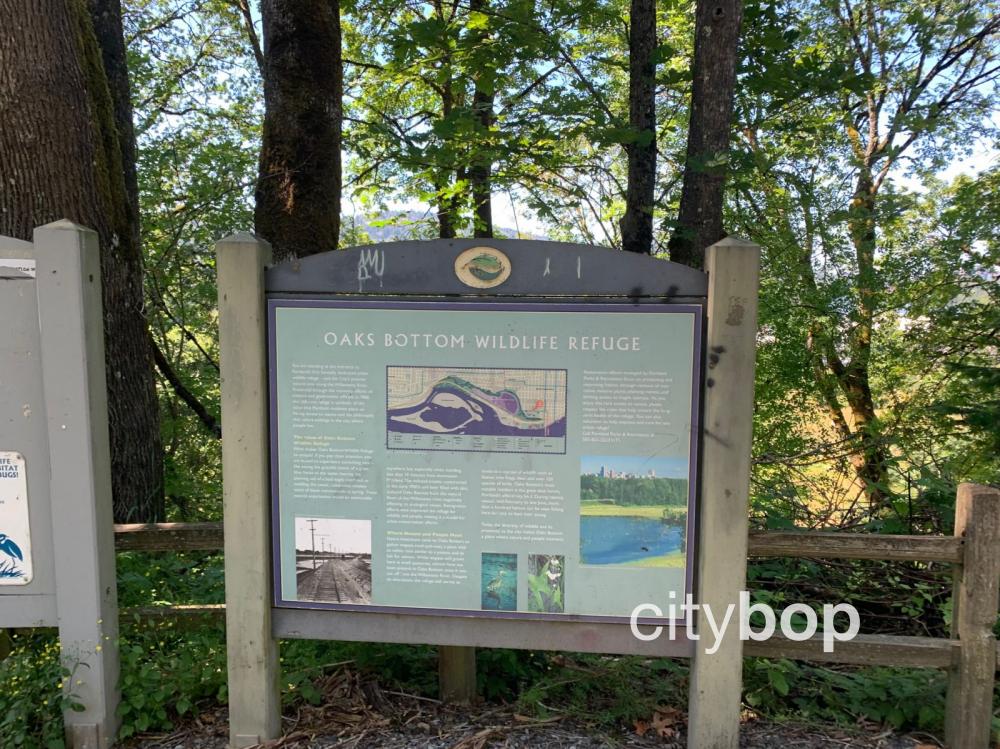 The 168-acre Oaks Bottom Wildlife Refuge is on the east bank of the Willamette River in Sellwood.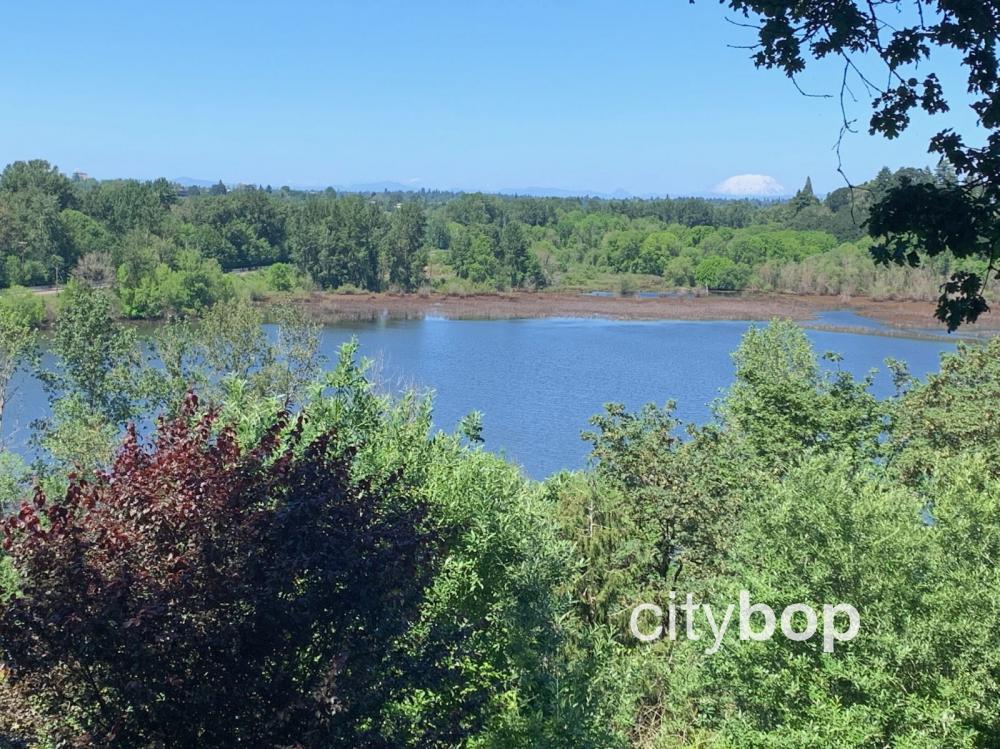 Oaks Bottom Wildlife Refuge has a lovely bluff-top walk, passing through meadows and wetlands. The main entrance is across the road from the Oaks Amusement Park. From here you can walk 0.5 miles along an unpaved trail and boardwalks, until you reach a viewing deck on a marsh with over 185 species of birds! Continue 1-mile uphill through a forested trail, to reach the north parking lot on Milwaukie Avenue (limited parking spots).
8. Oaks Pioneer Church
The quaint Oaks Pioneer Church is south of Sellwood Park on a bluff. It has a charming setting surrounded by lush gardens, and stone pathways, and hosts over 300 weddings a year. The chapel's interior is striking, with stain glass windows, chandeliers and a vintage organ, and can seat up to 75 guests.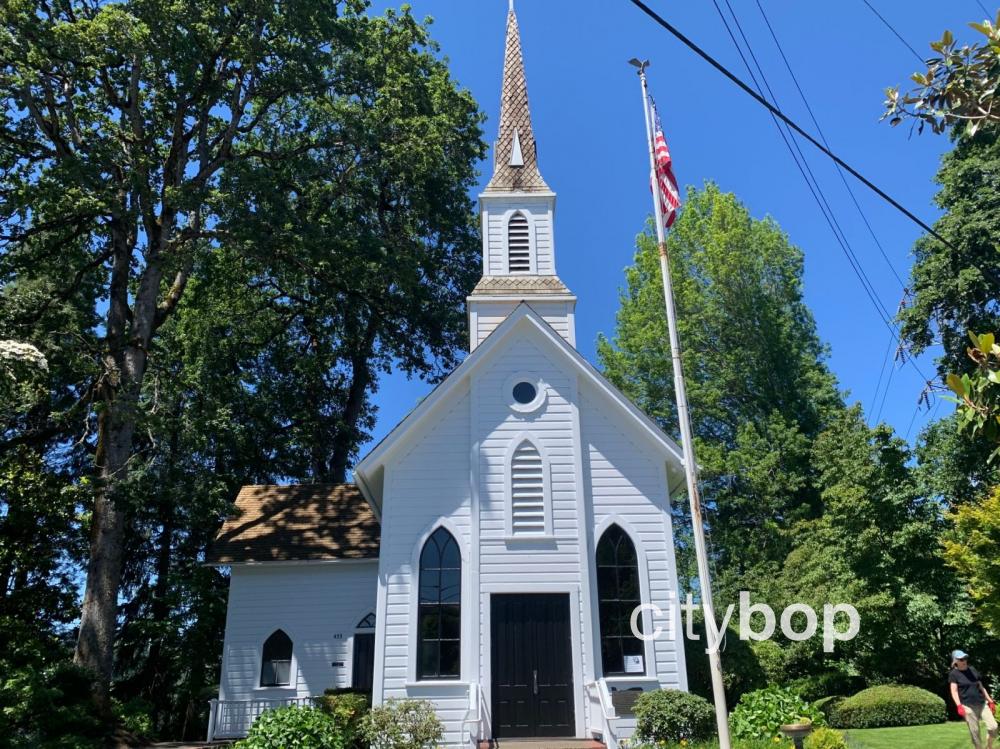 The church has been moved three times, twice within the township of Milwaukie south of Sellwood, until it was shipped up the Willamette River by barge to Sellwood in 1961.
9. Sellwood antique shops.
Sellwood is a popular destination for antique hunters, and there's a good selection of shops along 13th. These include Elemental Arts, American at Heart, R.Spencer Antiques, 1874 House Antiques, and the Collective in Sellwood.
10. Portland Insectarium
Portland is known for its quirky attractions, including the small Portland Insectarium on 13th in Sellwood. It's equal parts natural history museum and shop, and is very hands-on! You can touch bugs like cockroaches and beetles, get a close-up look at a tarantula spider or scorpion, or purchase a jumping spider or terrarium. Check hours, tour times & fees.
11. Columbia Factory Store
Pick up some bargains at the Columbia Factory Store, just off 13th.
12. Portland Puppet Museum
Stop by the whimsical Portland Puppet Museum in Sellwood (906 SE Umatilla), for live puppet shows, and exhibits from all over the world. There's a gift shop upstairs with cool puppet building kits for kids. Check hours.
More Restaurants & Shopping in Portland Oregon