Wallingford is a relaxed, walkable neighborhood 15-minutes from downtown Seattle, north of South Lake Union.
Its neighborhood streets are full of classic craftsman bungalows, a beautifully preserved part of Seattle's heritage.
Wallingford is best known for it's bustling shopping street along North 45th Street, and stunning Gas Works Park overlooking the lake.
10 best things to do in Wallingford
1. North 45th Street
North 45th Street in Wallingford is a mixture of both gritty and trendy. It's a place where neighborhood dive bars and casual eateries, bump up against slick cafes.
So let's start with the trendy. Stop for a coffee and pastry, at stylish Fuel Coffee, or Grand Central Bakery. Fuel Coffee also functions as a bookstore, with a wonderfully curated selection of literature. Next stop is to indulge in all natural popsicles and ice-cream bars at Seattle Pops. You can also keep the kids happy with handmade ice-cream at Molly Moons, and velvety gelato at Fainting Goat Gelato.
Enjoy all-natural pops at Seattle Pops, in delicious flavors like zesty lime, very strawberry, and banana mango.
Choose from creamy or fruity flavors, and kiddo pops in smaller sizes for the little ones!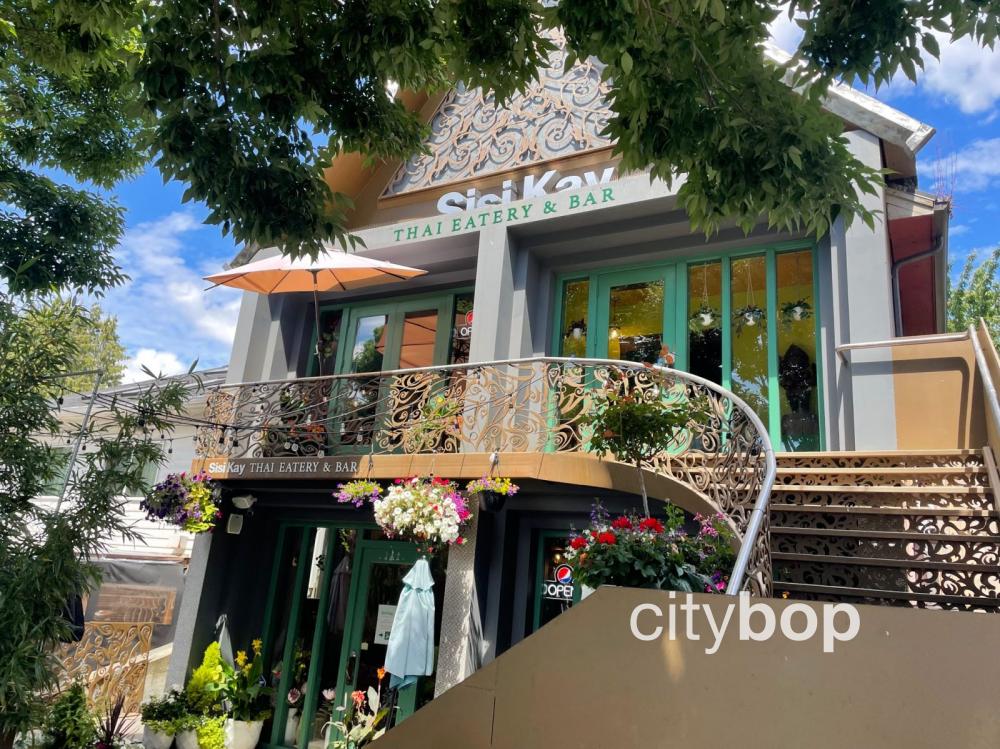 If you're interested in some authentic, neighborhood restaurants with a casual vibe, then try Sisi Kay Thai (pictured), Kabul Afghan Cuisine, TNT Taqueria, or Musashi's Sushi.
Looking for a great night out at a quintessential neighborhood pub? Load up on comfort food and Guinness at Murphy's Pub, Seattle's oldest Irish Pub.
Wallingford's most popular brunch is at Julia's in Wallingford, and has been here since 1983. It's on a charming neighborhood corner, just off 45th, with all the breakfast staples and delicious cocktails.
2. Wallingford Center
The Wallingford Center is at the heart of the community, and offers two floors of retail shops and a restaurant. This red building with striking white columns at the entrance, was originally constructed in 1904 as Interlaken Elementary School, and is now on the National Register of Historic Places.
Take the grand marble staircases to the gorgeous interior, and feast on scrumptious treats at Trophy Cupcakes. Shop at Crackerjack Crafts for unique, handmade gifts, and find some plus-sized, patterned clothes at Yazdi. Sit in the lush patio outside and dine on Indian food at Chutney's Bistro, beside the fountain.
Trophy Cupcakes sells yummy cupcakes in flavors like red velvet and cookies and cream, and brighly colored macaroons.
3. Gas Works Park
The 19-acre Gas Works Park is set on grassy mounds, with sweeping views of South Lake Union and the Seattle skyline. It's the perfect place to enjoy a picnic or fly a kite, while watching all the boat traffic out on the lake, but there's strictly no swimming or wading. You can also hang out at the fun playground for kids.
The Gas Works Park is at the former site of a coal gasification plant, and the industrial remnants are still visible, as a reminder of Seattle's history.
4. Archie McPhee
Archie McPhee is a Seattle institution, and has been selling weird collectibles since 1983! You can find all kinds of fun stuff here, like rubber chickens, creepy horse head masks, finger bats, alien hands, and pickle bandages! (1300 N 45th Street).
5. Dick's Drive-in
Dick's Drive-in is another Seattle icon, and has been at the Wallingford location since 1954, serving hand cut fries and delicious burgers in its distinctive, retro building. Bill Gates has even been spotted here a few times! (111 NE 45th Street).
6. Good Shepherd Center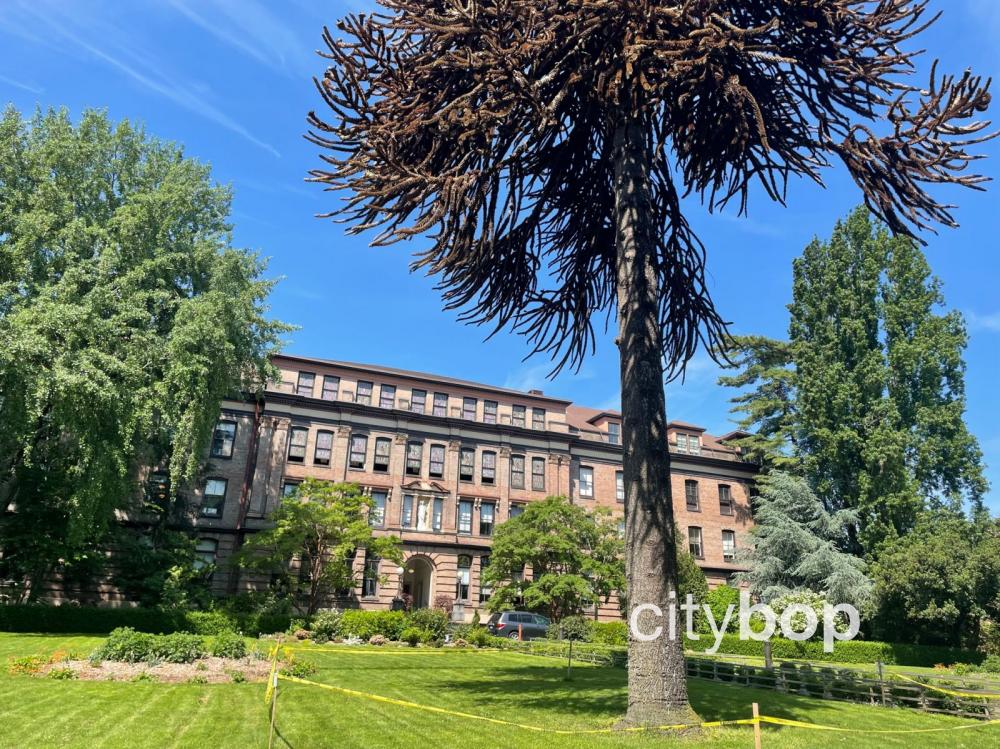 The Good Shepherd Center in Wallingford is one of Seattle's finest buildings, listed on the National Register of Historic Places. It was constructed in 1906 in an Italianate style, and functioned as an orphanage run by Catholic nuns up until 1972. In 1975 it was purchased by Historic Seattle, who currently lease the building to a number of Seattle non-profit businesses. Many of these tenants offer fun and informative classes that you can sign up for. The striking upper level chapel is also available to rent as a performance space.
7. Meridian Playground
The Meridian Playground is a large grassy park, with a popular playground based on a theme around children's books, with a fun sandbox.
This 6.5-acre park occupies the former grounds of the Good Shepherd Center. There are reminders of this history, including the rows of heirloom apple trees planted by the nuns in an orchard a hundred years ago, that still bear fruit today.
The park also has a gazebo and covered picnic shelter, plenty of picnic tables, and a restroom. Organize a picnic beneath the shade of the apple trees, while your kids run around!
You can also stop by the Community Learning Garden at Seattle Tilth, just adjacent to the Good Shepherd Center, and sign up for classes about the fundamentals of organic gardening.
8. Wallingford Farmer's Market
Wallingford Farmer's Market is held each summer, on the corner of Meridian Avenue North and North 50th Street, at Meridian Playground. This is known as one of Seattle's largest farmer's markets, with a fabulous atmosphere, live music, and a wide selection of vendors selling fresh produce.
9. Wallingford Playfield
The Wallingford Playfield is another fantastic green space! The modern playground was renovated in 2019, and is perfect for both young and older kids. There's also a seasonal wading pool for the kids to cool off in, next to the playground! The park has a bunch of other amenities, like tennis courts and soccer fields.
10. Wallingford Ladybug
The Wallingford Ladybug is a giant ladybug painted at a four-way intersection in Wallingford, on the corner of N 49th and Burke Avenue N. It was painted here in 2004, as a means of slowing traffic down!
11. North Transfer Station Playground
The North Transfer Station in Wallingford, has a beautiful new playground, basketball court, and picnic tables in a grassed area, set in meticulously landscaped grounds. The nature inspired playground has a fortress with slide, a net climber, and logs to step on. Best of all, there are stunning city and South Lake Union views!
It's hard to believe that this play area is across the road from a garbage dump and recycle facility. The facility was rebuilt in 2014, at a cost of $108 million, and enclosed in a striking, modern building that minimizes noise and odor impacts to the surrounding neighborhood. You can even take your kids to an upstairs viewing room inside the facility, to watch garbage trucks dump their waste (check hours).
More Restaurants & Shopping in Seattle