See two great malls, restaurants and cinemas in downtown Seattle.
Seattle's bustling downtown is home to two big malls at Westlake Center and Pacific Place, and the flagship Nordstrom store.
It's also within walking distance of waterfront attractions like the Seattle Aquarium and Pike Place Market, and a short monorail ride away from the Seattle Space Needle.
5 best things to do in downtown Seattle
1. Visit the upscale mall at Pacific Place, with theaters and restaurants (600 Pine Street)
Pacific Place has a small selection of retailers like Tiffany & Co and Lulemon.
The upper level of Pacific Place has 11 movie theaters with a selection of restaurants nearby, like Johnny Rockets. Perfect for a fun night out!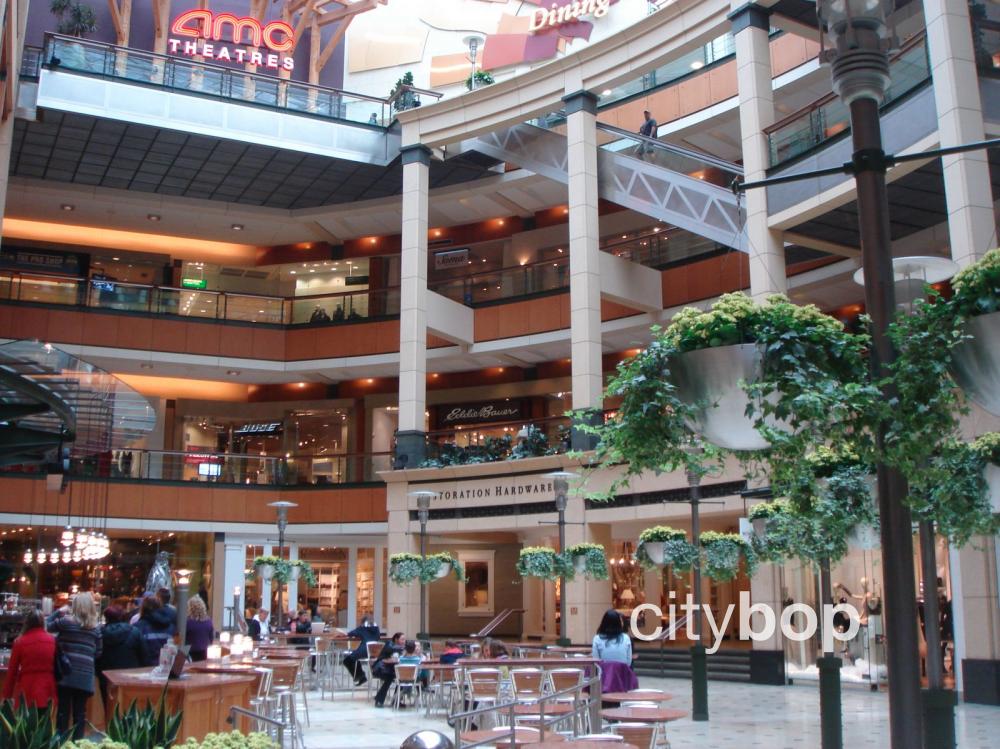 2. Westlake Center has three levels of shops, and a food court (400 Pine Street).
Shop at great brands, like Zara, Nordstrom Rack and Saks Fifth Avenue Off 5th.
You can also take the Monorail here for a short ride to the Seattle Space Needle, and other attractions at the Seattle Center like Chihuly Garden and Glass, Museum of Pop Culture, Seattle Children's Museum, and Pacific Science Center.
3. Hang out at lovely Westlake Park.
Westlake Park is just across from the Westlake Center, with a fountain, chairs and tables, and a playground. Purchase a coffee from Starbucks across the road, then soak up the atmosphere at this cute park.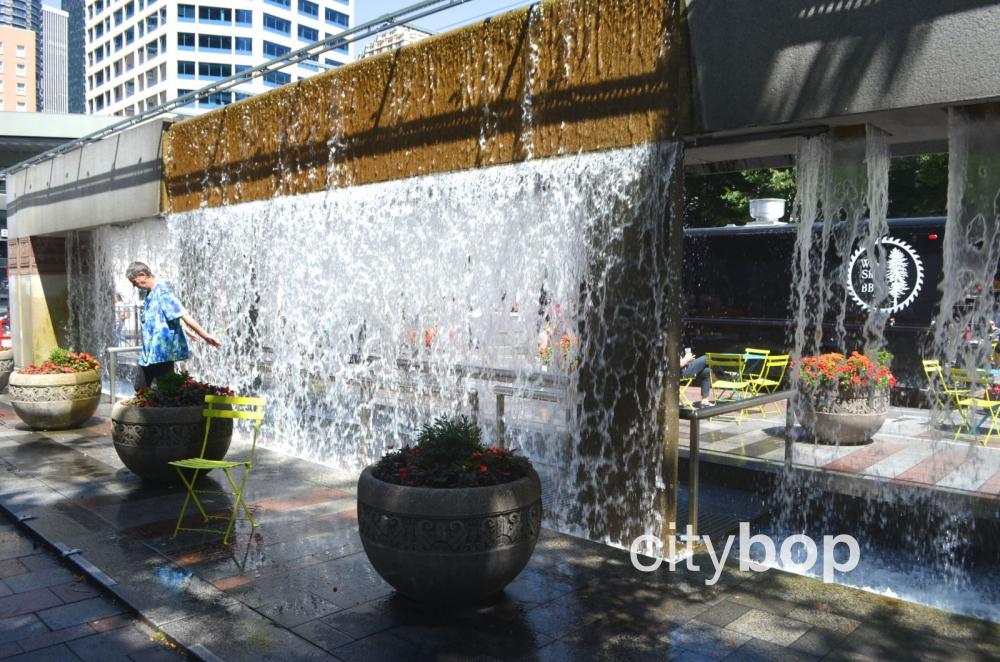 4. Visit the beautiful Nordstrom store.
The flagship Nordstrom store (500 Pine Street) in downtown Seattle provides the ultimate upscale retail experience.
5. Eat out at popular downtown Seattle Restaurants.
The 4th level at Pacific Place has a great selection of restaurants near the movie theater, including Thai Ginger, Johnny Rockets, and Din Tai Fung.
Other popular restaurant options in downtown Seattle include the Cheesecake Factory, Andaluca (tapas), Yard House (sports bar), and trendy Frolik Kitchen + cocktails.
Other things to do near downtown Seattle.
Looking for something else to do near downtown Seattle?
It's only a 10 minute walk from downtown Seattle to the Pike Place Market near the waterfront. The Seattle Great Wheel and Seattle Aquarium are within walking distance of the market.
Take the monorail from the Westlake Center in downtown Seattle, on a very short ride to popular attractions at the Seattle Center like the Space Needle, Chihuly Garden and Glass Museum, and Museum of Pop Culture. There's also some great kids attractions at the Seattle Center, like the Pacific Science Center, Seattle Childrens Museum, and Artists at Play Playground.
More Restaurants & Shopping in Seattle