The UPS Waterfall Garden Park is an oasis in Seattle's Pioneer Square district.
The beautiful UPS Waterfall Garden Park was constructed in Pioneer Square in 1977, at the site of the original United Parcel Headquarters. UPS is the largest parcel company in the world, and was started right here in 1907.
Its the perfect tranquil retreat for office workers or tourists, tucked away on a street corner in Pioneer Square.
It's roughly 1-mile south of downtown Seattle, located at 219 2nd Avenue South, Seattle, WA 98104.
Check opening hours.
5 best things about UPS Waterfall Garden Park
1. It's FREE to visit the tiny UPS Waterfall Garden Park.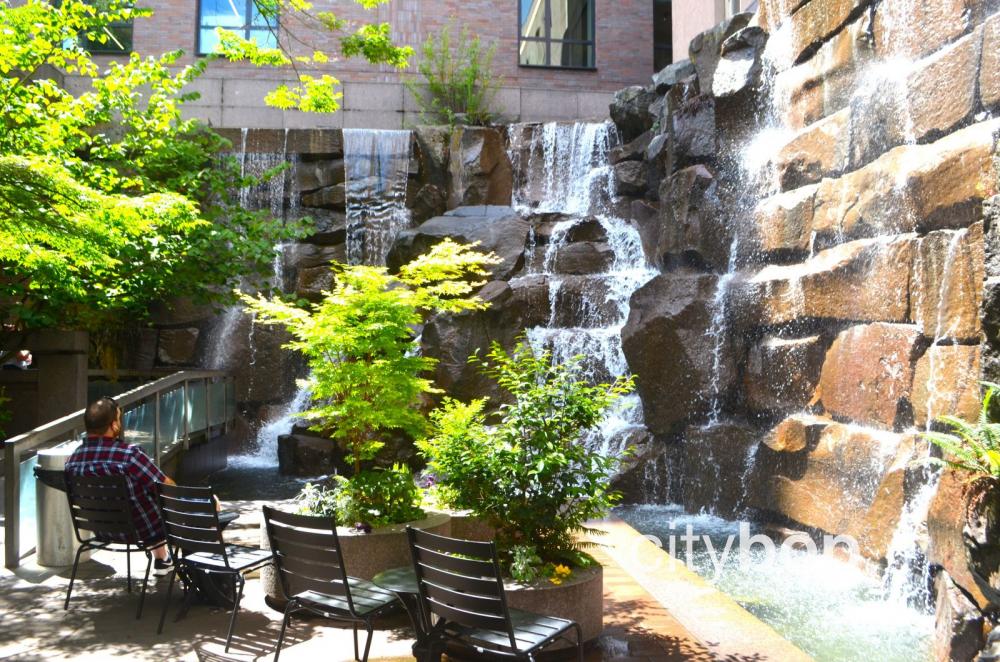 2. It was built in honor of the men and women of the United Parcel Service.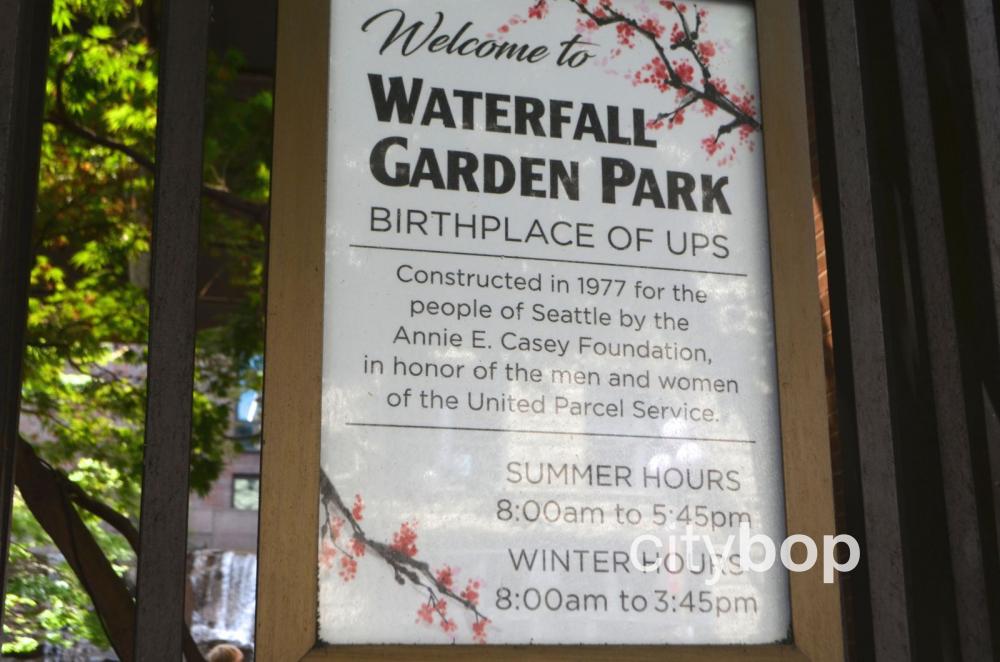 3. Enjoy the soothing sound of the 22-foot cascading waterfall drowning out all street noise.
4. There are plenty of chairs and tables to relax and soak up the atmosphere.
5. Discover lots of attractions within walking distance of the UPS Waterfall Garden Park, including two observation decks with magnificent views.
The FREE Klondike Gold Rush Museum is one block away from the UPS Waterfall Garden Park. Seattle experienced a boom during the late 1890's as prospectors passed through the city on the way to the Klondike gold fields in north-western Canada.
There are also two great observation decks near the UPS Waterfall Garden Park, with stunning views. The historic Smith Tower is two blocks away, and has a 35th floor observatory with a bar, and the Columbia Center is five blocks away, with the Sky View Observatory on the 73rd floor with a cafe.
Bill Speidel's Underground Tour is in Pioneer Square, and provides a humorous walking tour of the underground city which evolved when Seattle was rebuilt on the remains of the old city after the Great Fire of 1889.
There are also some attractions in China Town, within 10 minutes walk of the UPS Waterfall Garden Park. The Wing Luke Museum details the Asian immigrant experience in the Pacific Northwest, and the Seattle Pinball Museum has nostalgic pinball machines from the 1960's, 70's and 80's.
Know before you go
UPS Waterfall Garden Park address: 219 2nd Avenue South, Seattle, WA 98104.
Hours: check here.
Admission: FREE.
More Parks & Nature in Seattle