The free Olympic Sculpture Park is an outdoor sculpture park with magnificent views on the Seattle Waterfront.
The Sculpture Park opened in 2007, transforming nine acres of industrial land on the waterfront, to a beautifully, landscaped sculpture park.
The park has stunning sculptures, and superb views of Puget Sound, the Olympic Mountains and Mt Rainier.
It's a great place to unwind on a sunny day, with plenty of lawned areas for picnics and relaxation.
The Olympic Sculpture Park is located at 2901 Western Avenue, and is free to visit.
10 best things to see at Olympic Sculpture Park
1. Start at the dramatic PACCAR glass pavilion.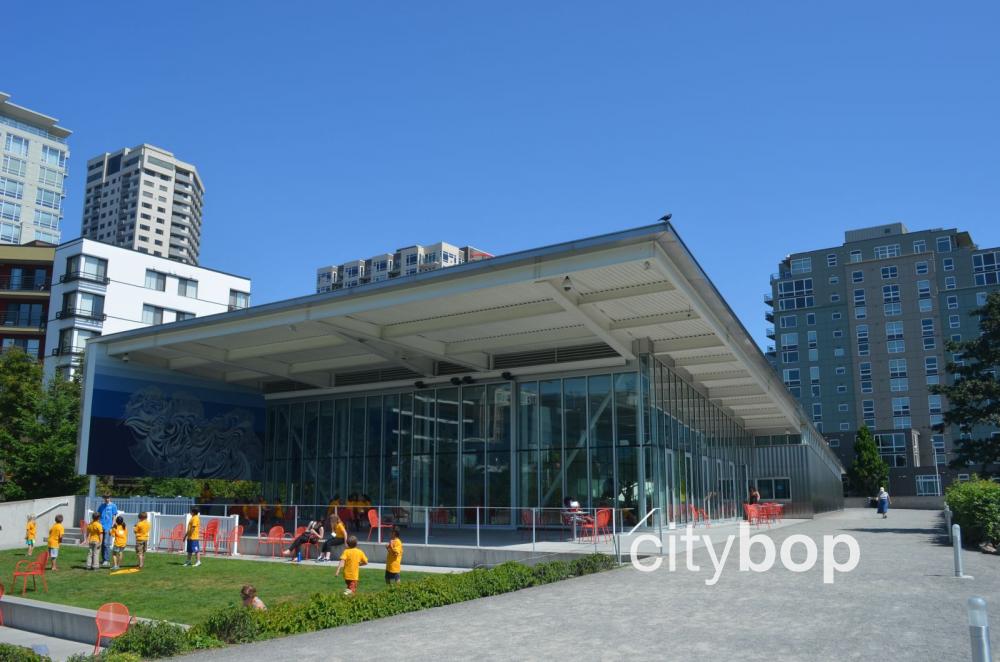 2. Admire the views from the grassy amphitheater at the Olympic Sculpture Park.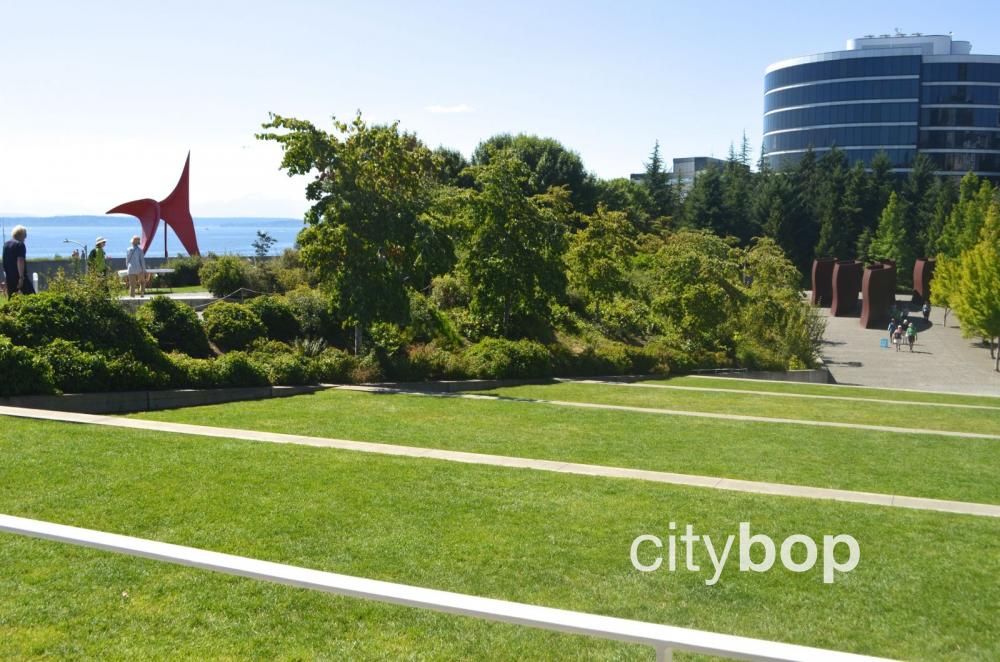 3. See Richard Serra's 300-ton sculpture, Wake, with five rust colored walls resembling a ship's hull.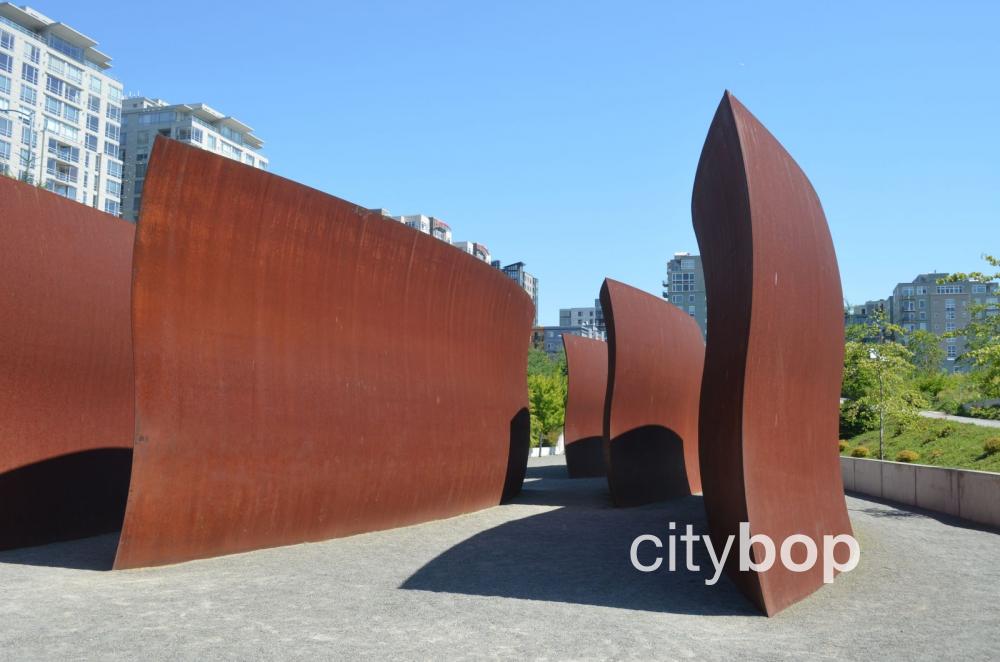 4. Continue along the path to see the stainless steel tree the Split, designed by Roxy Paine.
5. The Seattle Vivarium is directly south of the pavilion, and showcases a 60-foot nurse log in a greenhouse that was recovered from a local forest.
6. Two sculptures come into view when traveling down the trail over the Elliot Avenue overpass. The most striking is Alexander Calder's 39-foot The Eagle, colored a distinctive red-orange.
The Eagle almost seems to take flight against the majestic backdrop of the snow-capped Olympic Mountains.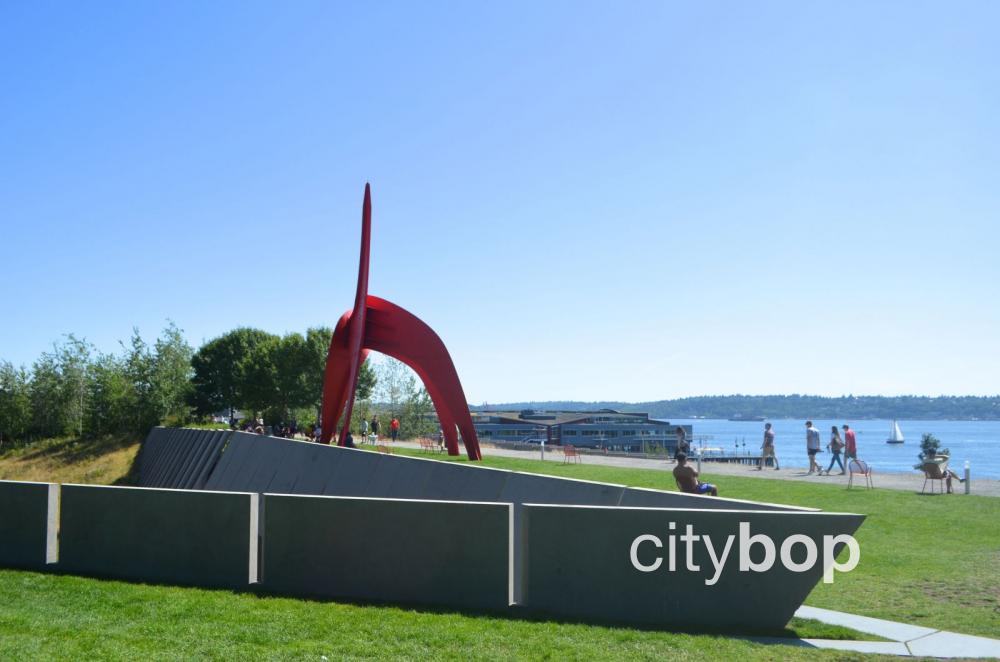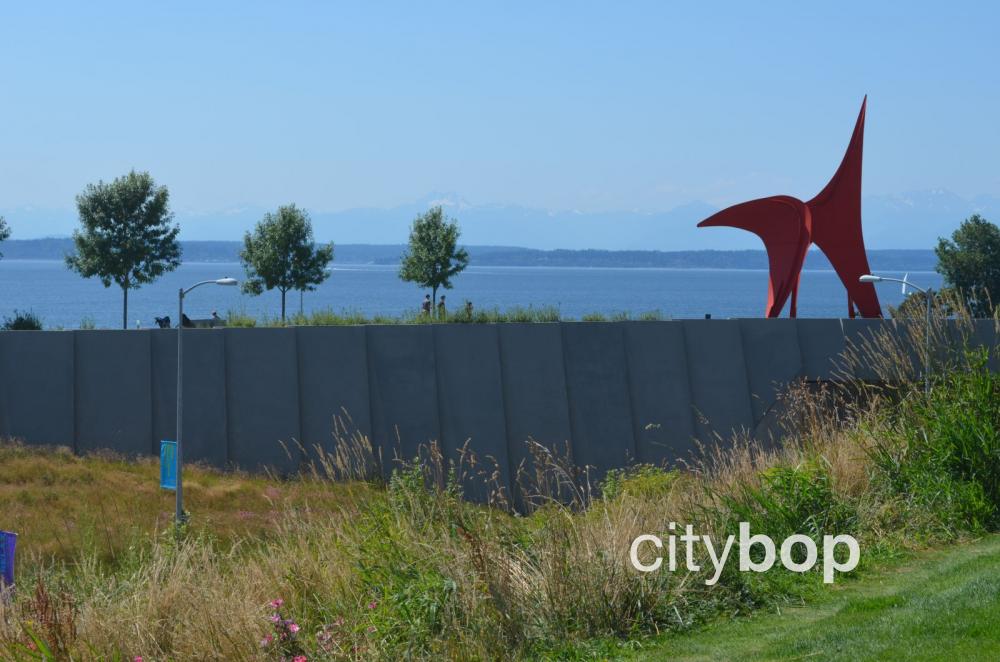 7. Another notable sculpture is Typewriter Eraser S by Claes Oldenburg, exploring the theme of elevating everyday objects to giant artworks.
8. The trail continues over a railroad bridge, to connect the park to the waterfront and a small beach. The railroad bridge has a glass covered walkway, Seattle Cloud Cover, designed by Teresita Fernandez.
9. The magnificent Father & Son fountain by Louise Bourgeois soon comes into view on the edge of the park.
10. Visitors can continue along the Myrtle Edwards Park trail along the waterfront.
Know before you go
Admission: FREE.
Address: 2901 Western Avenue.
Parking: On-street paid parking, or PACCAR pavilion garage on Broad Street.
More Art Museums in Seattle