Capitol Hill Seattle is a vibrant neighborhood a few minutes east of downtown.
The best section of Capitol Hill is along Pike and Pine streets, where there's a high concentration of trendy restaurants, brewpubs, cool shops, gay bars and live music venues.
Walk (or drive) along Pike or Pine Street from downtown Seattle up to Capitol Hill.
10 best things to do in Capitol Hill
1. Eat at trendy restaurants at Capitol Hill.
Experience an incredible selection of diverse cuisine in Capitol Hill, with the main cluster of restaurants along Pike Street, Pine Street and Broadway. Some recommendations include Stateside Restaurant (asian fusion), Noren (sushi), Tavolata (italian), Via Tribulani (pizza), Poquitos (mexican), Fogon Cucina Mexicana (mexican), Bateau (steak house), and The Rhein House (german).​
2. Enjoy a yummy breakfast.
The Lost Lake Diner (pictured below) has a retro feel, and is one of the most popular places for breakfast in Capitol Hill.
3. Shop at the Elliott Bay Book Company.
The indie Elliott Bay Books is a neighborhood favorite, with an astounding 500 author readings a year! The interior is gorgeous, housed in an old industrial, manufacturing building with exposed beams and a striking wall of divided light windows (1521 10th Ave).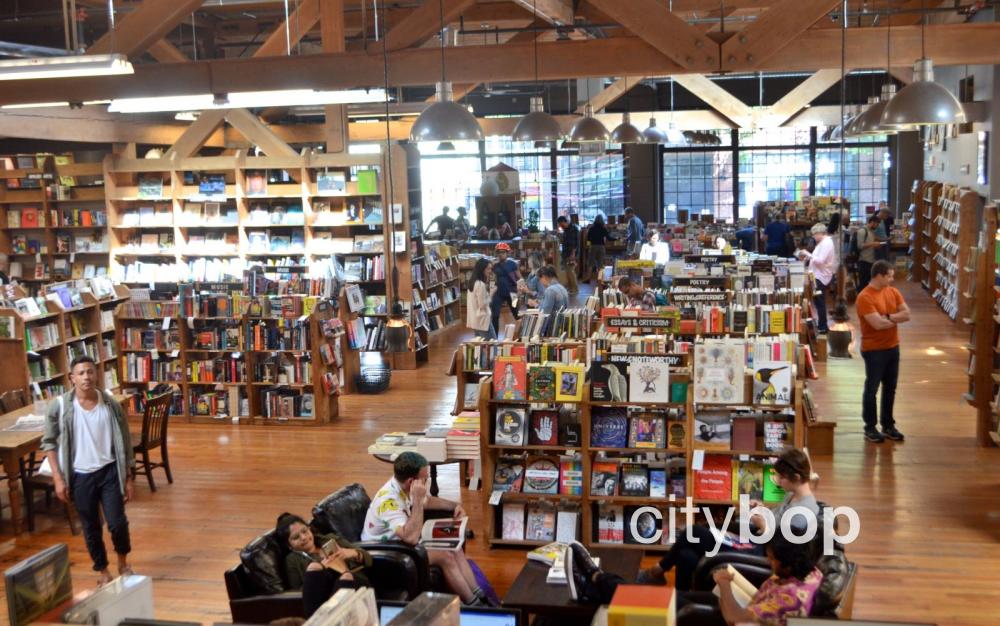 4. Sip coffee at the stylish Starbucks Reserve Roastery.
The massive 15,000 foot Starbucks Reserve Roastery has a stunning, instagram worthy interior, and sells rare blends and coffee flights. There's even a small coffee library on site. There's only five Starbucks Roasters in the world, and the others are in Shanghai, Milano, New York and Tokyo (1124 Pike Street).
5. Hang out in cool coffee shops.
There are so many hip coffee shops in Capitol Hill, you'll be spoilt for choice. These include Kaladi Brothers Coffee, Cafe Vita, and Victrola.
6. Go bowling at the trendy Garage.
The Garage is a fun Seattle hangout, with 20 bowling lanes and 25 pool tables, and a pub menu and bar (1130 Broadway).
7. Hang out at Cal Anderson Park.
Capitol Hill's popular neighborhood park has a lovely reflecting pool and fountain. There's also a skate park, basketball courts, playground, and dog park.
8. See an independent movie at the SIFF Cinema Egyptian.
The SIFF showcases arthouse theater like Film Noir, and Classic Italian and French Cinema. It's also part of the annual Seattle Film Festival in June, the biggest film festival in America, drawing a large selection of independent films (805 E Pine Street).
9. Visit Seattle's oldest theater.
Visit Seattle's oldest theater at the Annex Theater, for live performances in a cosy setting (1100 E Pike).
10. Check out Seattle's famous live music scene at Neumos.
Neumos is a Seattle institution, and one of the best places to see live music in the city. Many big acts have passed through here. Other cool music venues in Capitol Hill include Barboza (with a basement venue and bar) and Chop Suey (fun dance parties and live acts) (925 E Pike Street).
11. Spend a lazy afternoon at a brewpub.
There are so many great choices in Capitol Hill, like Elysian Brewery and Redhook Brewlab. Optimism Brew Company is great for families and even has a play area for kids.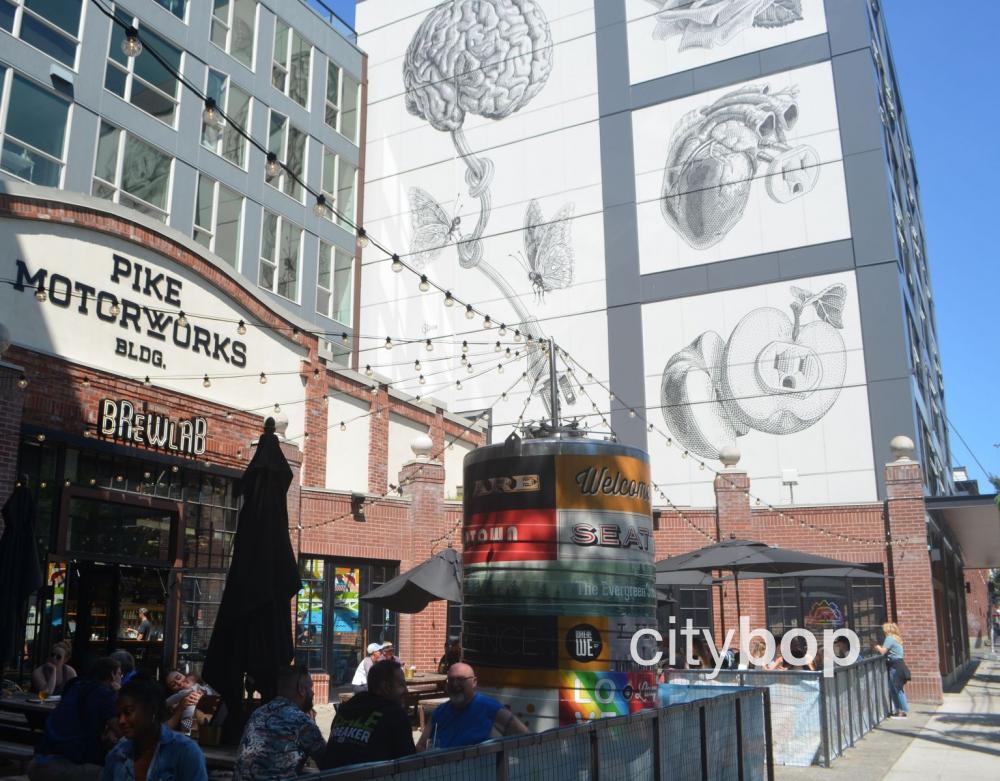 12. Plan a big night out at bars and nightclubs.
Visit the Belmont Lounge or Havana for cocktails, and the Rhino Room nightclub.
13. See cool furniture, clothing and gift shops in Capitol Hill.
Choose from a broad array of indie shops at Capitol Hill.
Boutiques: Standard Goods (hip men's and women's clothing).
Gifts: Glasswing Shop (clothes and gifts).
Tattoos & Piercings: Artful Dodger Tattoo, Laughing Budda (piercings).
Vinyl & CDs: Wall of Sound (vinyl, CDs).
Furniture: Blu Dot Seattle (modern and contemporary furniture), Retrofit Home (furniture), Inform Interiors (furniture), and Arden Home (furniture store).
The vibrant history of Capitol Hill Seattle
Capitol Hill once started out as a conservative, working class, Catholic neighborhood known as "Catholic Hill".
The mass layoffs at Boeing in the early 1970's hit the neighborhood hard, and unfortunately the buildings fell into decline as people left. The bohemians, writers and LGBT community then moved in, attracted by cheap rent.
In recent years Capitol Hill has undergone rapid gentrification due to Seattle's tech boom. Some of the dive bars and forlorn buildings have been supplanted by slick condos and hipster inspired restaurants.
Many are now concerned that Capitol Hill is losing its authenticity, but the vestiges of that earlier time and independent spirit are still there.
Just look down at the numerous Rainbow Colored sidewalks launched for Pride Week, or watch the Capitol Hill Pride March and Rally held each June. Walk out to Cal Anderson Park named after Washington State's first openly gay legislator.
The eclectic array of independent stores also give Capitol Hill a unique flavor. There's tattoo parlors, a body piercing shop, vinyl and CD store, vintage clothing shop, and furniture stores crammed with a mid-century esthetic.
Capitol Hill is also a destination for art-house cinema and live theater. If you stroll the streets you can also see many examples of beautiful murals on the older buildings.
Know before you go
Location: northeast of downtown Seattle. If this is your first time visiting Capitol Hill, start at the corner of Pike Street and Boren Avenue outside the Starbucks Reserve Roastery, and walk up Pike Street.
Parking: on-street metered parking.
More Restaurants & Shopping in Seattle