Seattle's South Lake Union is full of waterfront restaurants and fun activities.
South Lake Union is only a few minutes north of downtown Seattle, and most famously home to Amazon's headquarters and a host of bio-tech companies.
However, it's also a fabulous place to visit, with a world-class museum, historic ships to tour, restaurants with gorgeous water views, boat rentals, and a splashpad and playground for kids.
South Lake Union is steeped in history, and was once home to Seattle's famous Mosquito Fleet that transported passengers and freight around the lake.
Today you can watch a passing parade of leisure boats, some with million dollar price tags. Observe float planes navigate the lake's waters with spectacular take-offs and landings, and see Seattle's famous houseboat communities on South Lake Union.
10 best things to do at South Lake Union
1. Visit the Museum of History and Industry (MOHAI).
The MOHAI (museum) is in the former naval reserve armory building. It's a fascinating place to learn about major events in Seattle's history, like the Great Seattle Fire of 1889 that wiped out downtown, the Nisqually Earthquake in 2001, and why Seattle spawns so many successful tech companies like Microsoft and Amazon.
The museum does a great job of explaining how the first settlers tamed Seattle's hilly landscape, to carve out a new topography. It's a must-see at South Lake Union.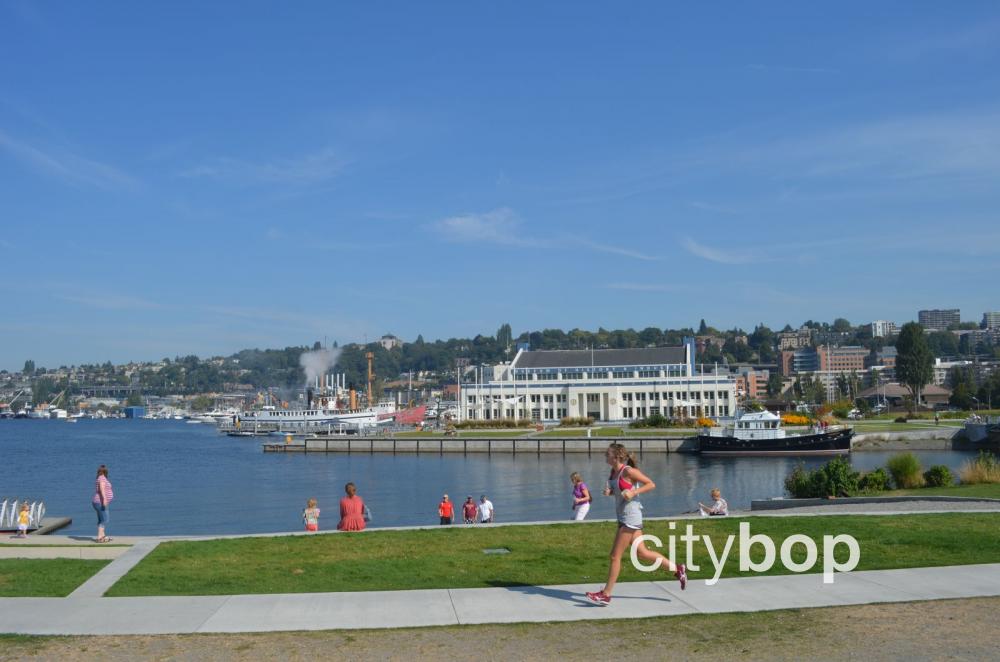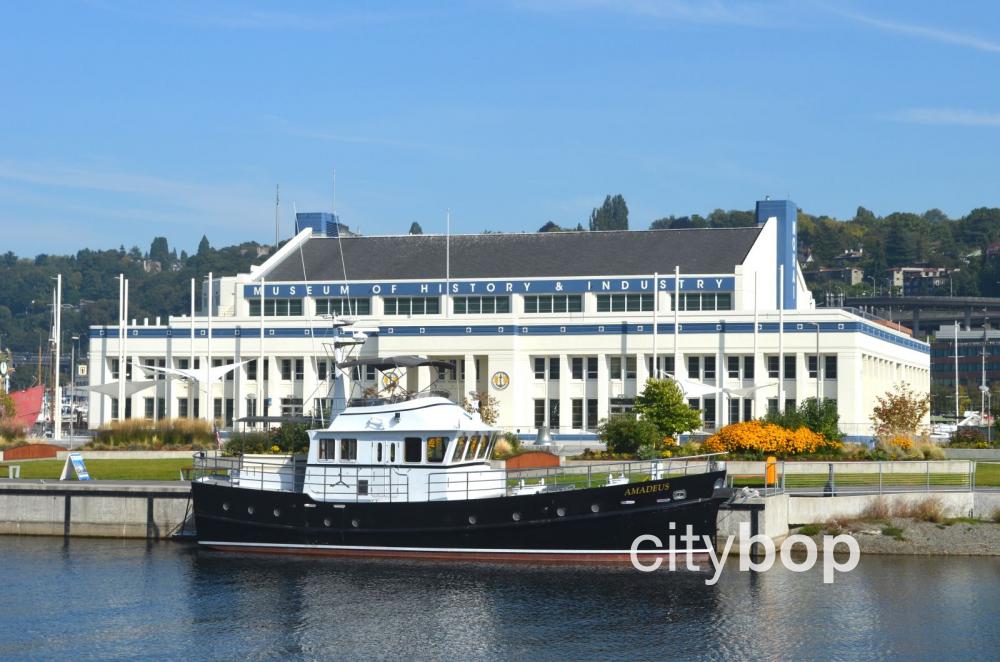 2. Tour ships on the Historic Ships Wharf.
Check out the fleet of historic ships on the picturesque wharf at South Lake Union, out the front of MOHAI.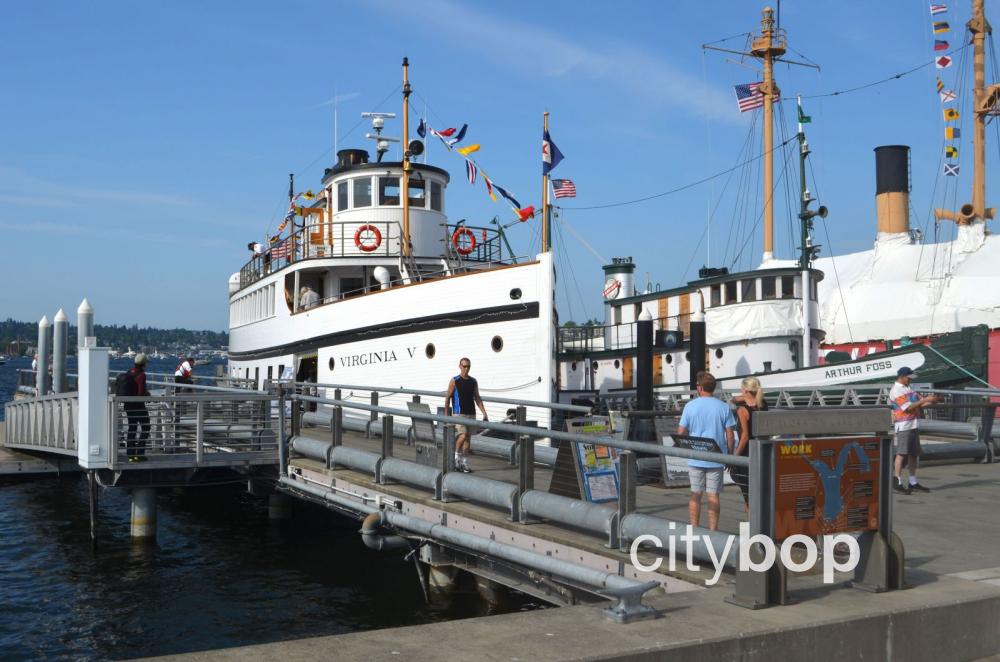 The Virginia V steamer was once part of Seattle's mosquito fleet that transported people and goods around Puget Sound. She's free to tour when docked at South Lake Union. Check opening hours.
Many people have fond memories of the Virginia V steamer. She was built in 1921 in Maplewood Washington, constructed from douglas-fir. Between 1922 to 1938 she transported passengers from Elliot Bay in Seattle, down to Tacoma. The Virginia V then passed through different ownership, traveling routes like the Portland-Astoria run, and Poulsbo-Keyport run.
In 1973 the Virginia V was placed on the National Registry of historic sites, and a foundation was established in 1976 to fundraise for her expensive upkeep. She's the last remaining steamship from Seattle's famous Mosquito Fleet, and is in beautiful condition today at South Lake Union!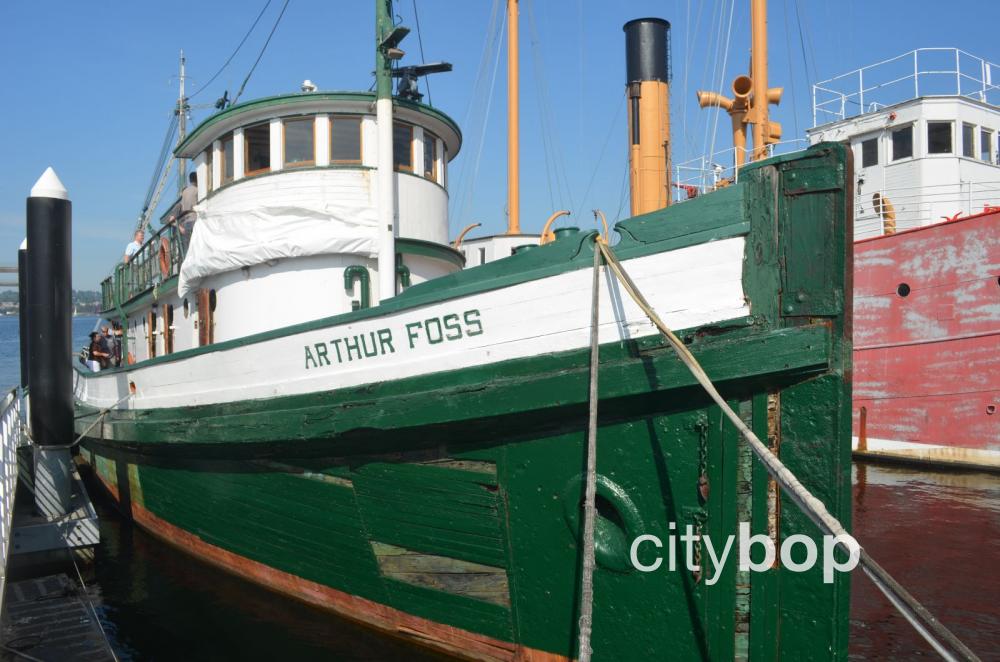 The Arthur Foss tugboat (1889) is available to rent at South Lake Union, for private functions and overnight stays.
This tugboat started out in Oregon, towing boats across the dangerous Columbia River bar, otherwise known as the Graveyard of the Pacific. The Arthur Foss then got caught up in the Klondike gold rush, towing boats to Alaska. However, her leading role was as the featured tugboat in MGM's 1933 hit, Tugboat Annie.
Guests can now book an overnight stay, in her Officers' Cabins, or crew bunks. There's running water and a hot shower, so you don't have to rough it too much. The overnight stay starts with an orientation tour of the wheelhouse and engine room. What a unique experience! Imagine sitting out on the deck on a balmy, summer's night, and looking out over South Lake Union.
3. Book a Sunday ice-cream cruise around South Lake Union.
Enjoy an ice-cream or sweet treat, while touring around South Lake Union. Check out the sights on this 45-minute narrated tour, like the houseboat from the Sleepless in Seattle (1993) movie, the Gas Works Park and Dale Chihuly's Studio. Cash or check only. Check tour times here.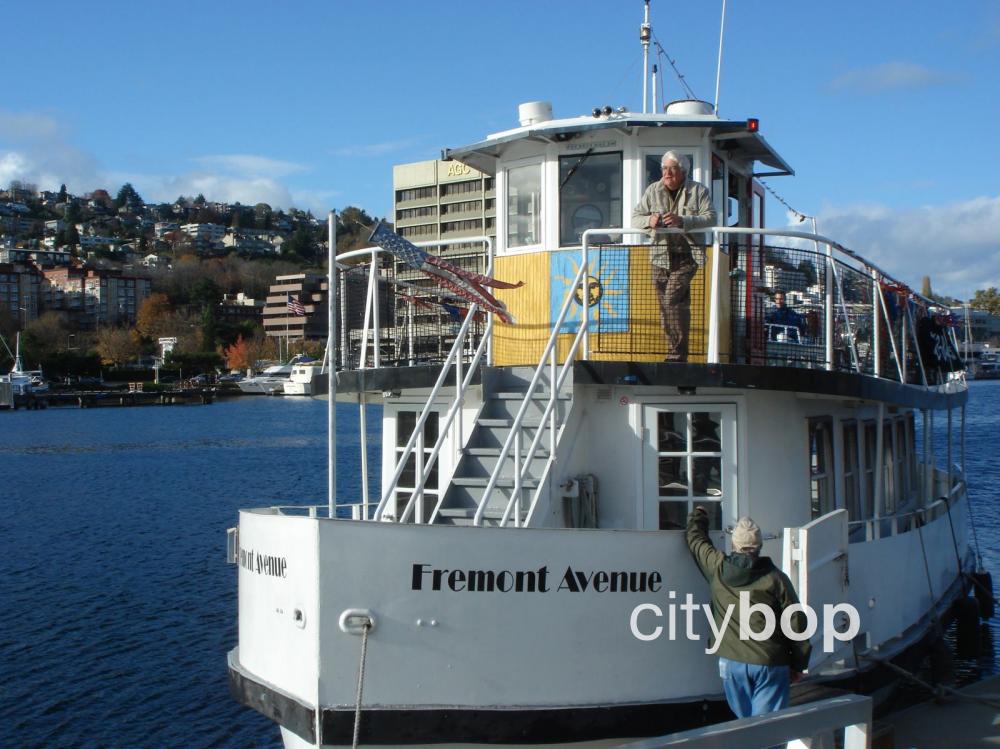 4. Visit the Center for Wooden Boats, and rent a traditional wooden boat.
The Center for Wooden Boats is a working maritime museum at South Lake Union, where visitors are encouraged to rent a traditional rowboat or sailboat. How cool is that! You actually get to use the museum's boats, not just look at them!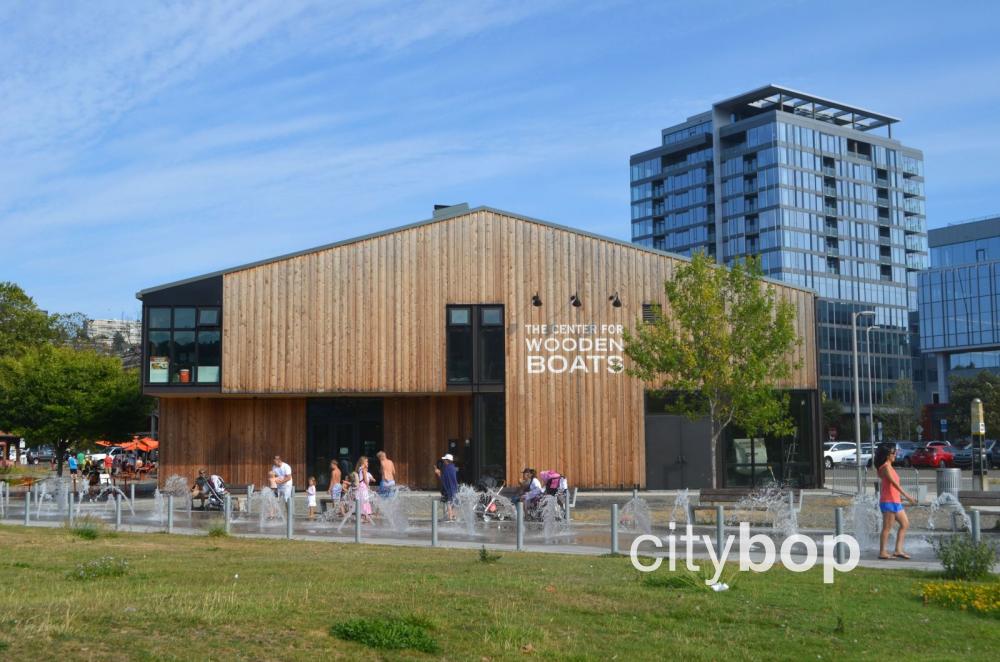 Start off at the modern building on Valley Street at South Lake Union, where you can browse historic exhibits and watch shipbuilders in action. These beautiful boats are made by hand, not by machine, with superb craftsmanship. There's also a gift shop and restrooms inside.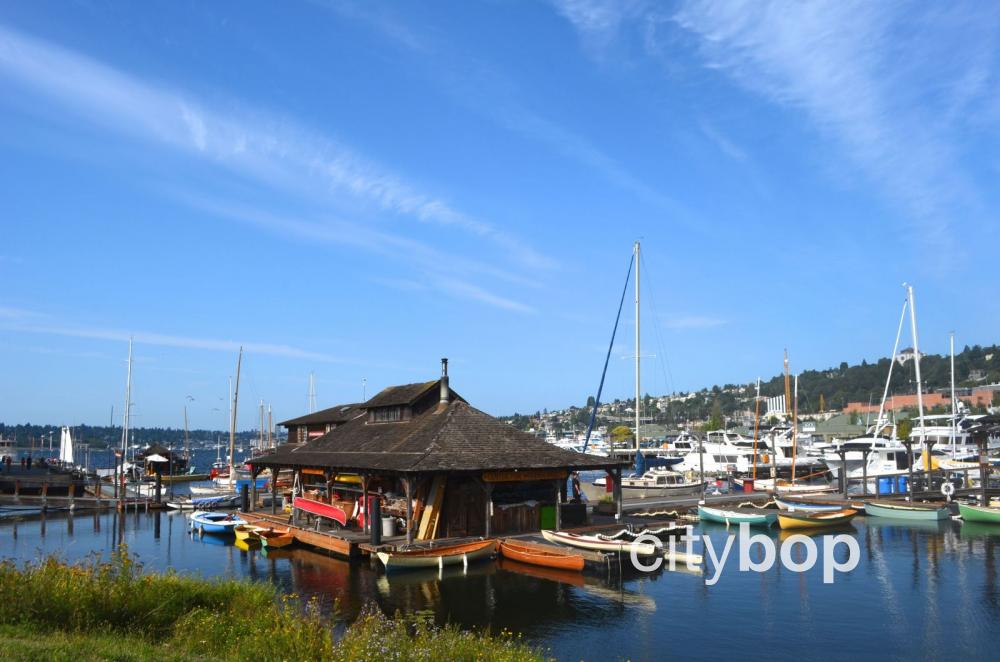 Make your way down to the historic livery on the water, and rent a boat. Check hours here. You will need to sign a waiver, choose some oars and a lifejacket, then receive instruction, before taking the boat out on the water.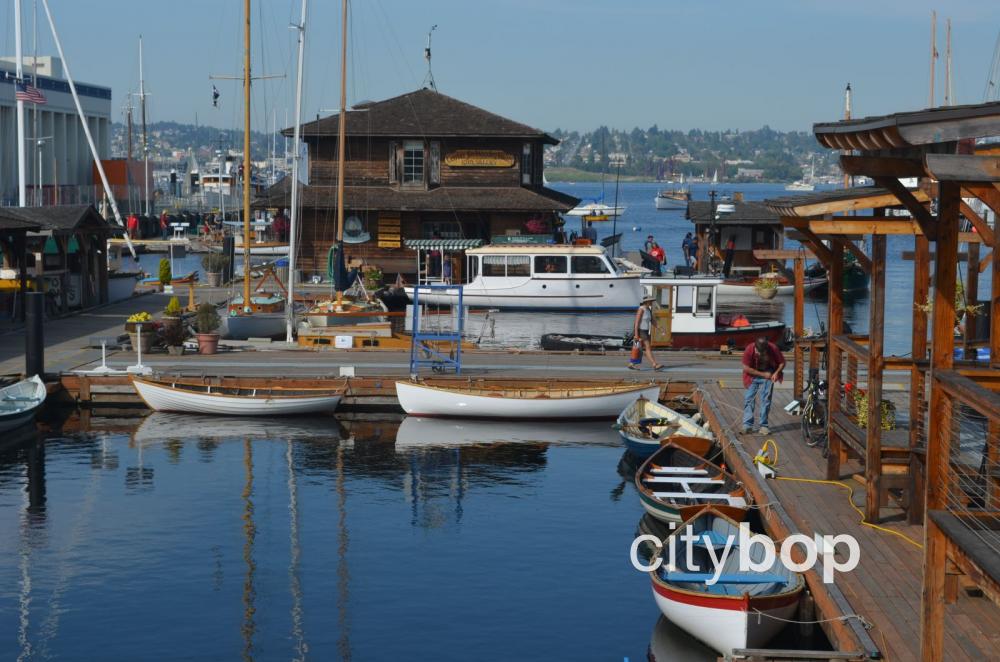 Choose from wooden row-boats, sailboats, canoes, and double kayaks. Many of these historic sailboats were built on South Lake Union between the 1930s and 60s, like the Blanchard Junior Knockabouts. There are also Beetlecats, Woods Hole Sprit boats, and Sid Skiffs.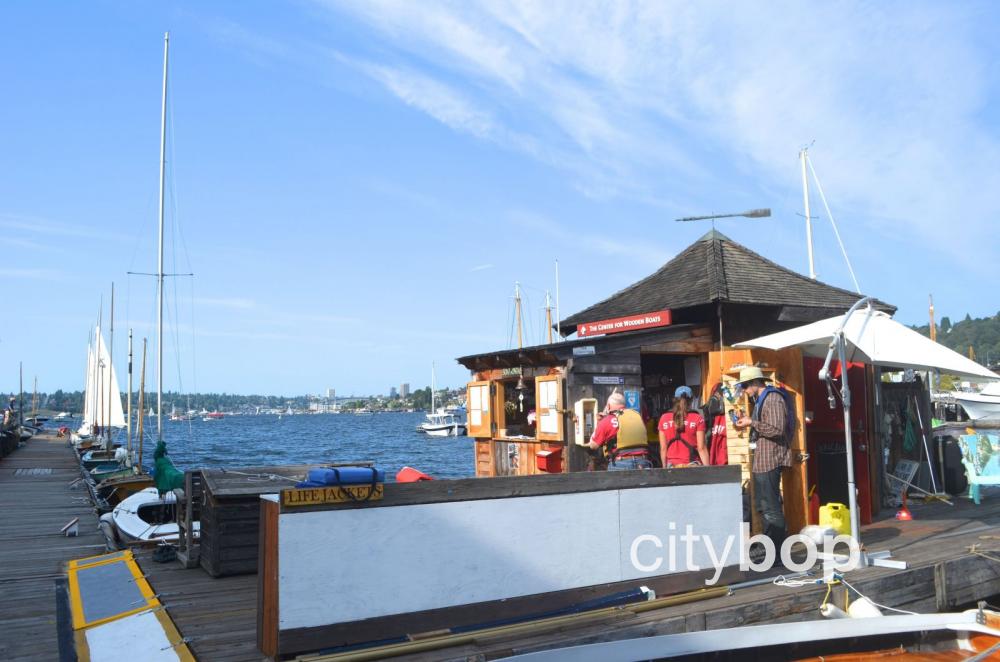 Don't feel comfortable handling the boat yourself? The Center for Wooden Boats has private lessons and classes. You can also sign-up for a Sunday Public Sail by volunteer skippers.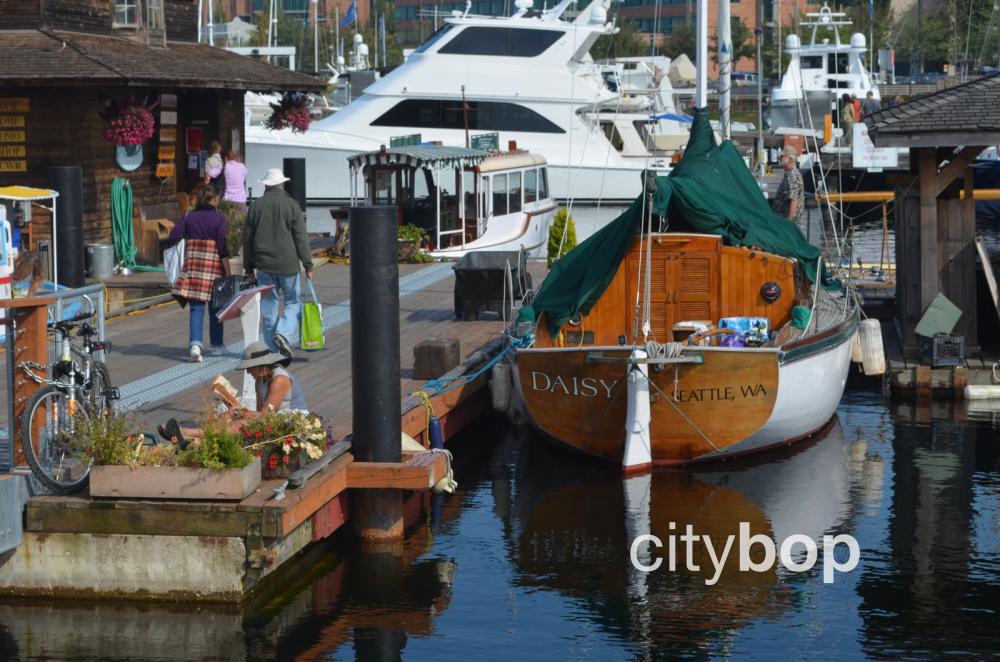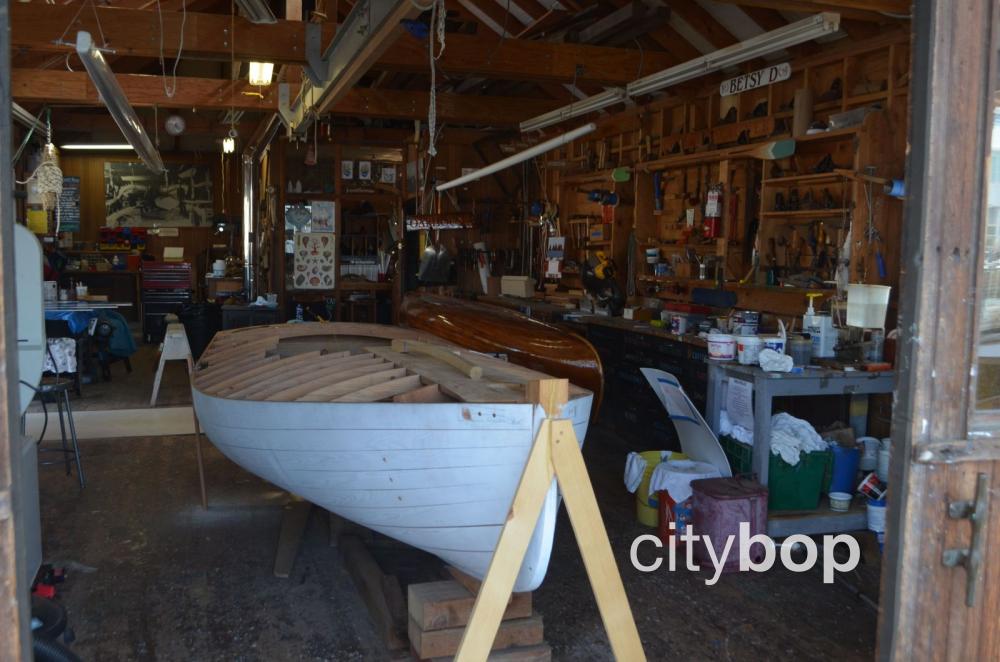 Learn the art of boat-building.
5. Eat at waterfront restaurants.
There's a good selection of waterfront restaurants at South Lake Union. This includes the casual Duke's Seafood and Chowder, I love Sushi, or the upmarket Daniel's Broiler. All restaurants offer patio dining in summer.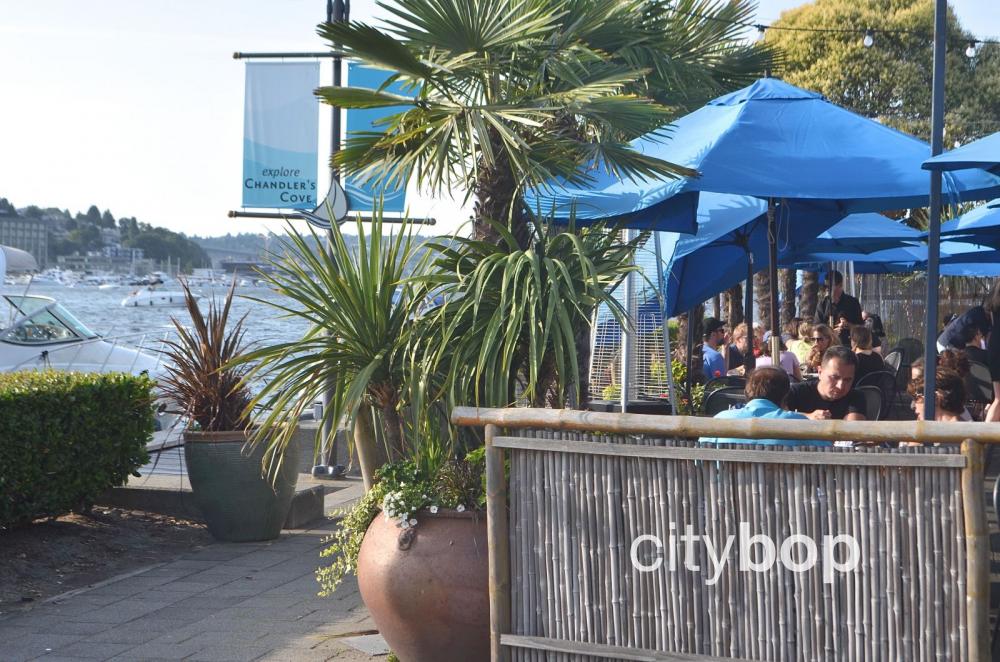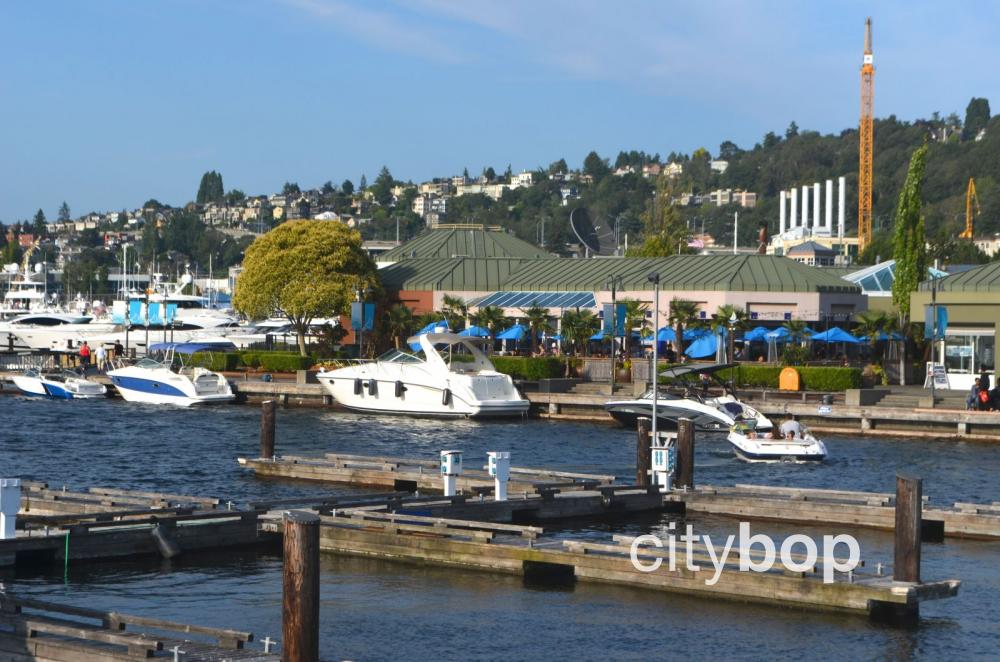 6. Take kids to the South Lake Union playground.
You can't beat the waterfront location of this playground. It's conveniently located between Duke's and Daniel's Broiler.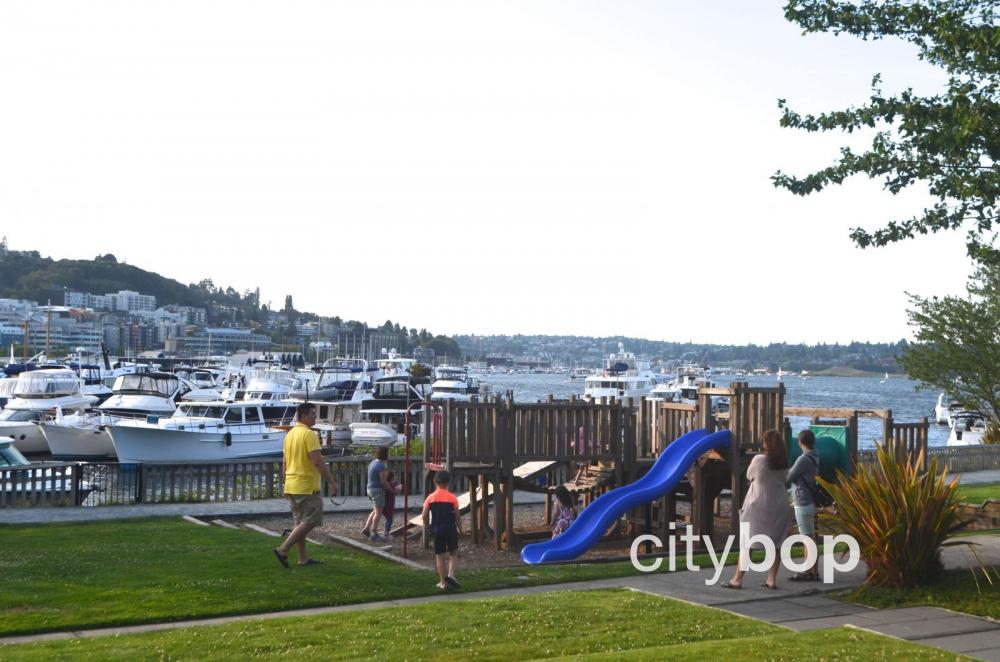 7. Cool off at the splashpad at South Lake Union.
In summer there's also a fun splashpad along the pedestrian walkway near the Center for Wooden Boats. Kids can spend hours here, darting between the fountains.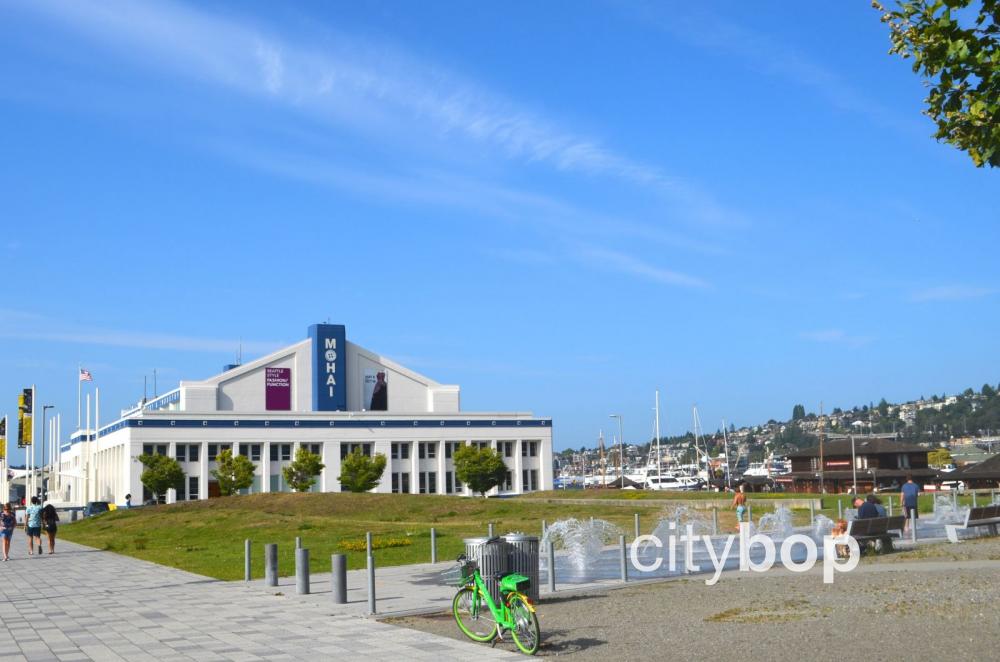 8. Rent a kayak or paddleboard.
Get an hourly rental on a kayak or paddleboard, from Moss Bay Rentals on Fairview Avenue North. This is a great way to see the lake.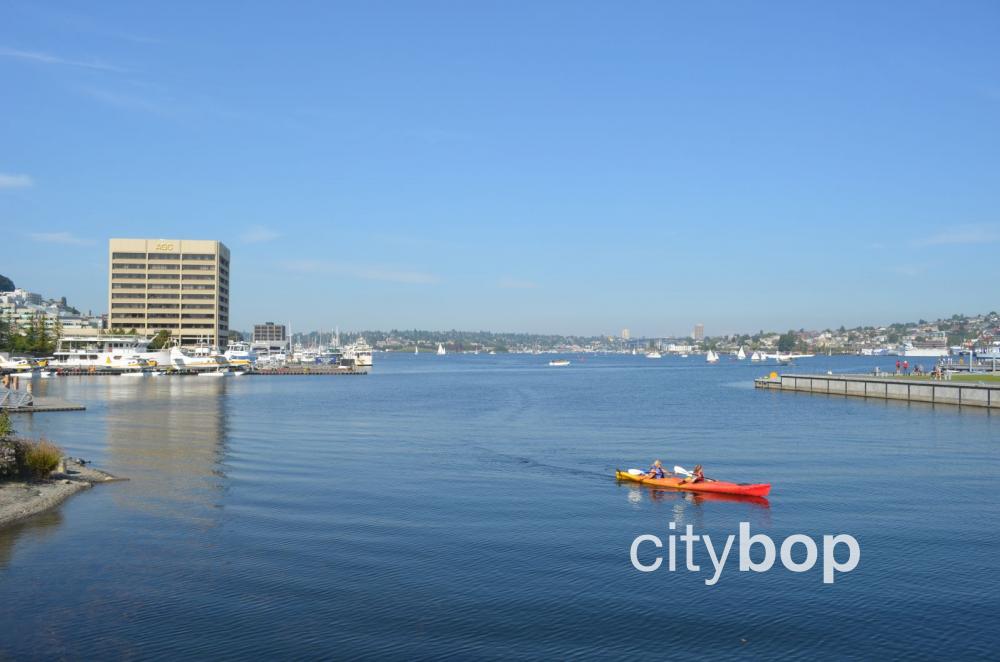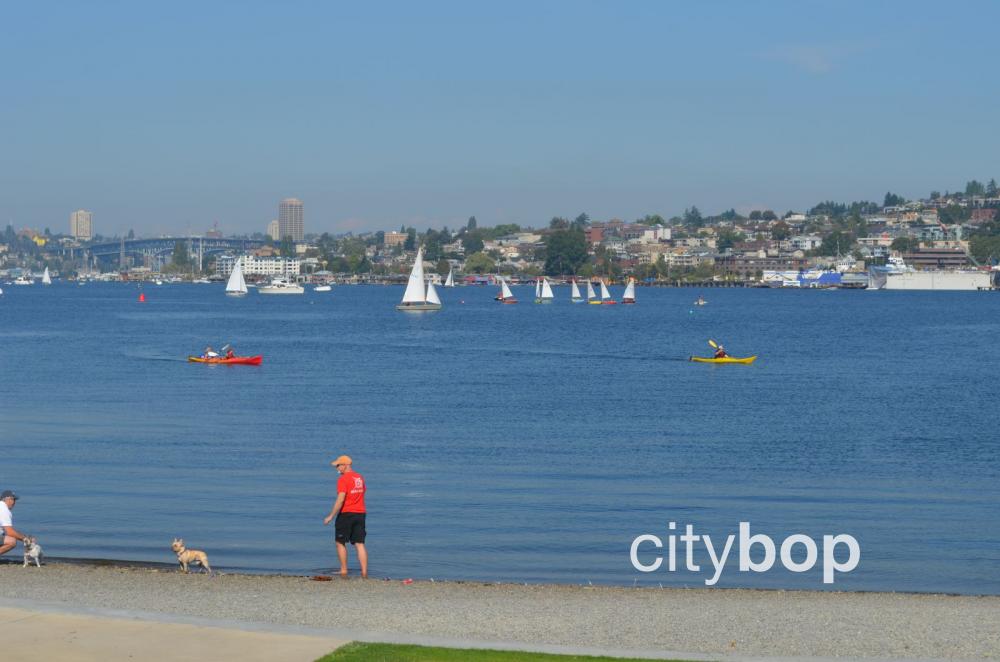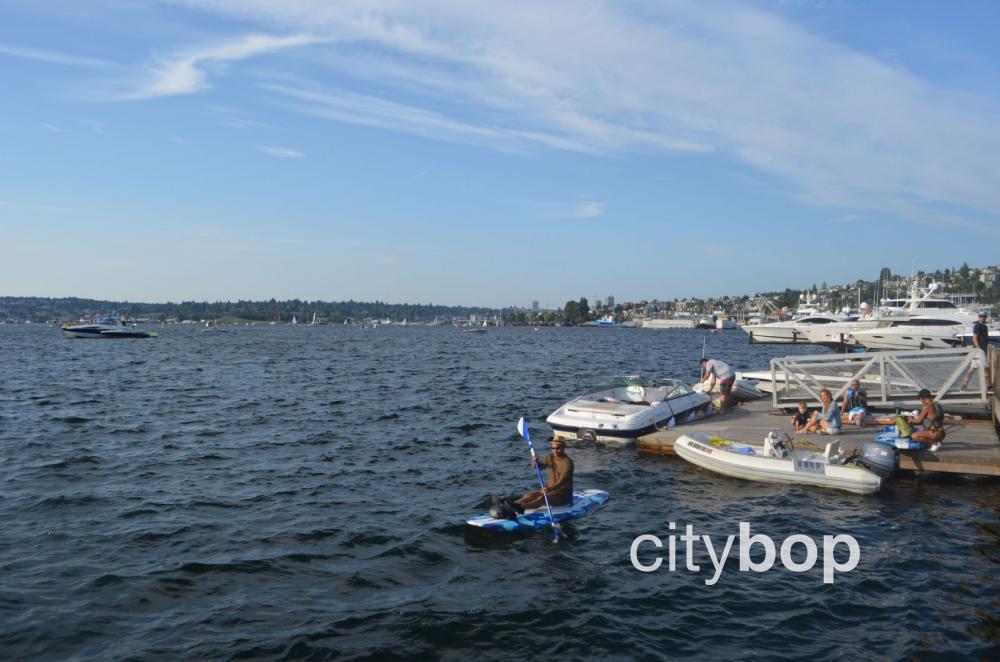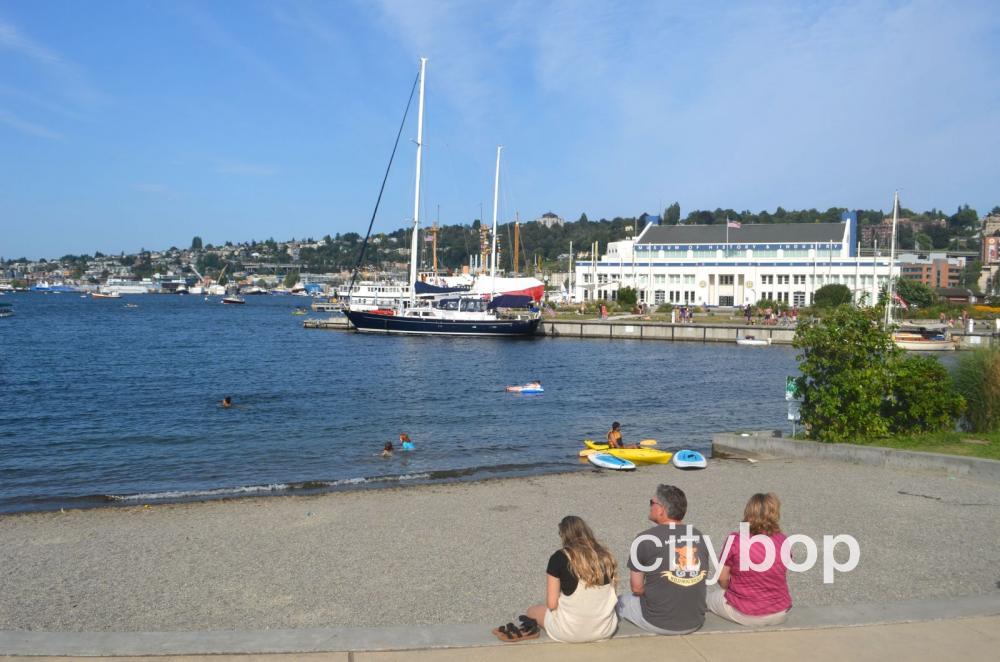 9. Book a sight-seeing flight on a float plane.
Experience the thrill of a take-off or landing on a float plane on South Lake Union. Kenmore Air offers sight-seeing tours of Seattle and Mt Rainier. You can also fly further afield to the San Juan Islands, Vancouver, or Victoria BC.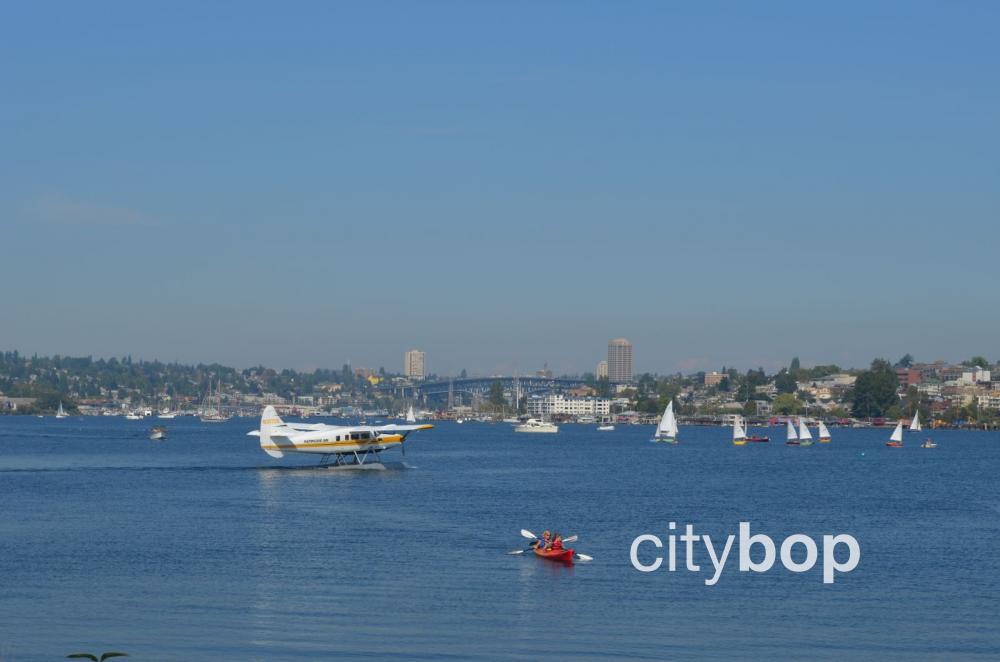 10. Stroll along the waterfront walkway, and soak in all the action.
Take it easy with a lovely waterfront stroll along South Lake Union. The best section of the pathway starts at Kenmore Air, and ends at Duke's Seafood. It's about 1-mile between these two points, with plenty of benches and lookouts for relaxation. South Lake Union is abuzz with activity in warmer months, and there's always something to keep you engaged.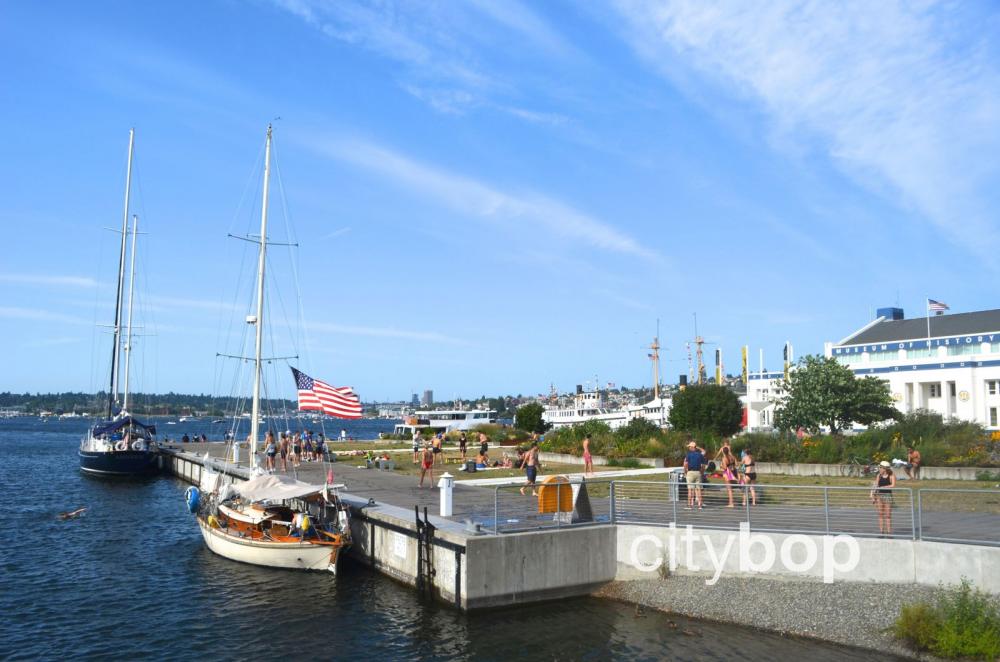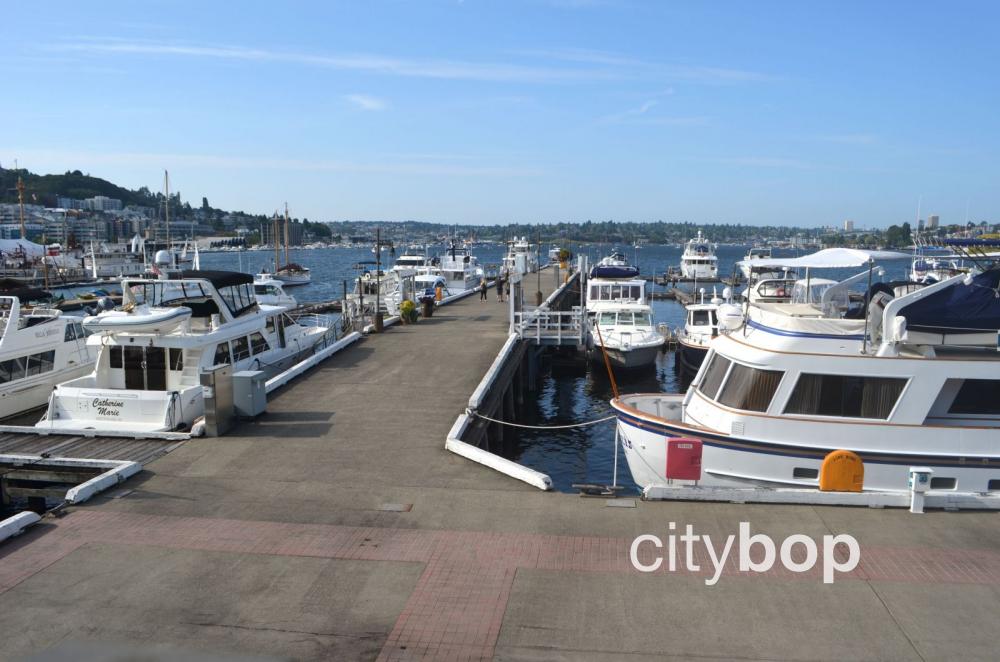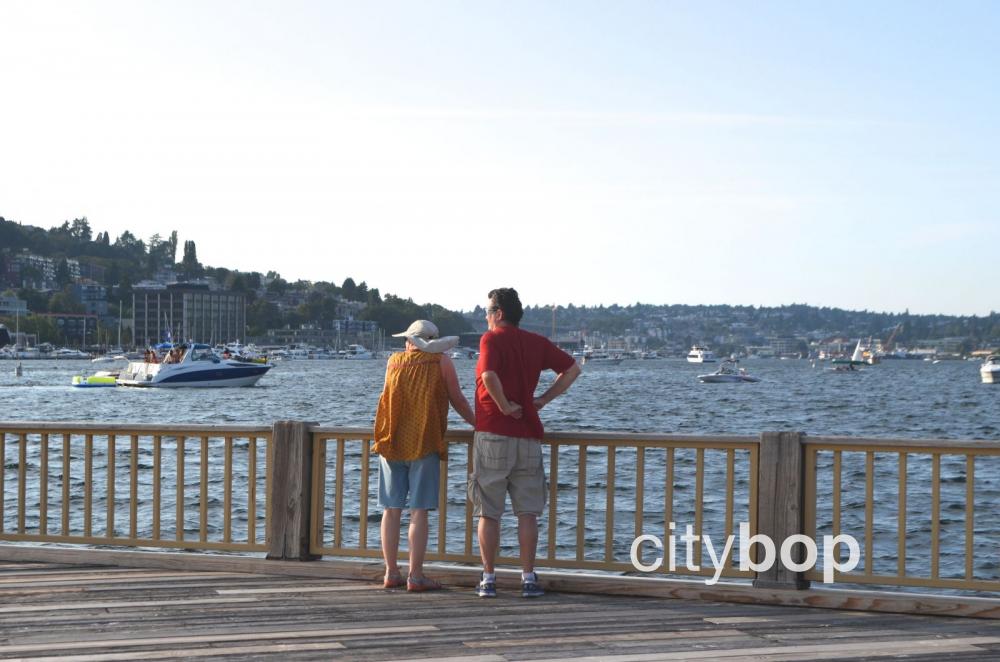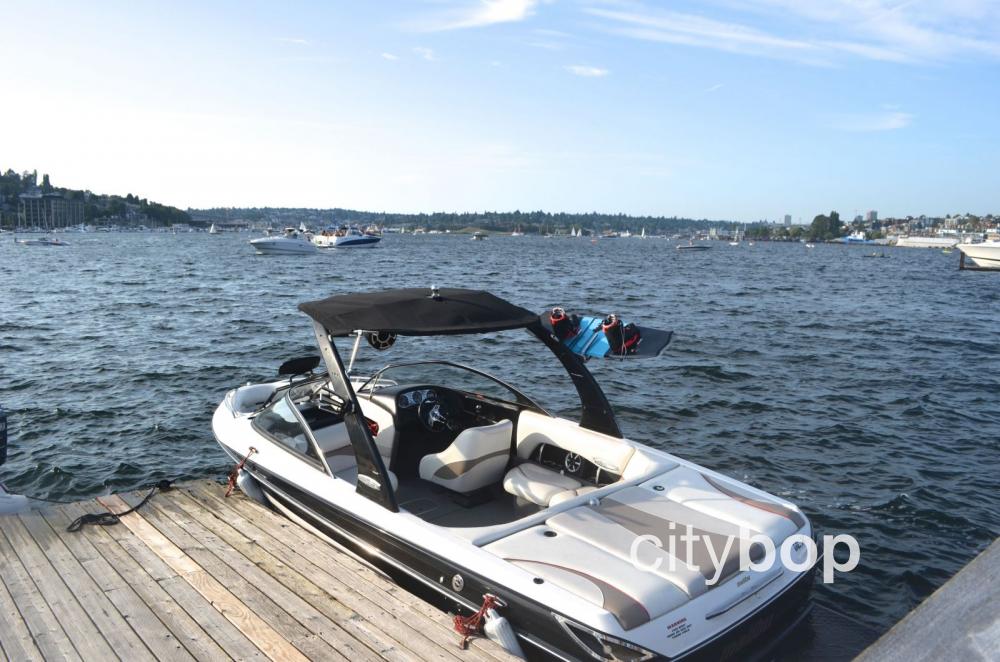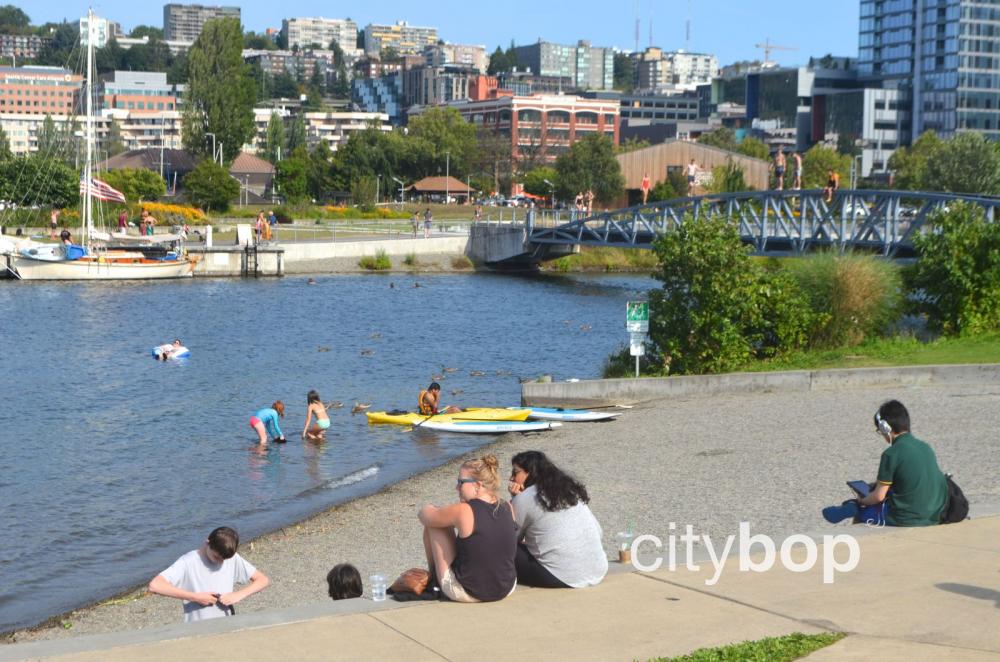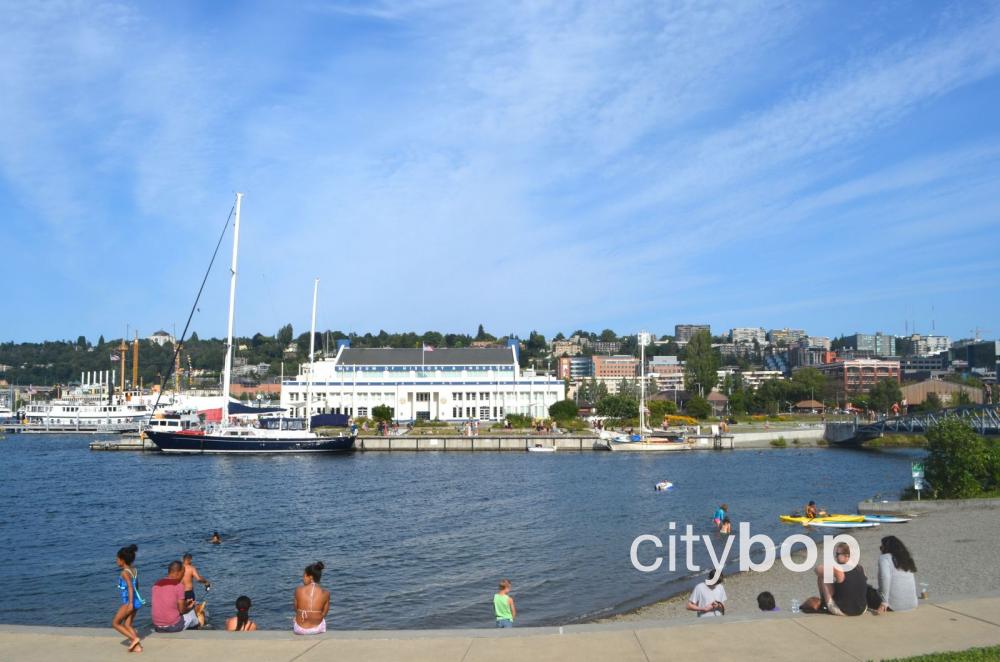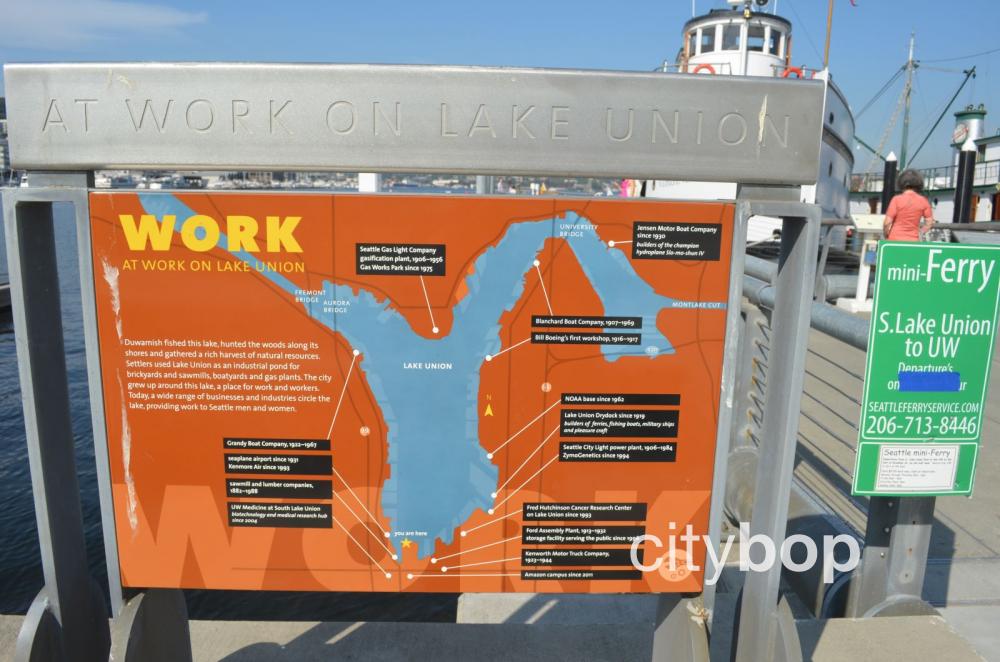 Other fun things to do near South Lake Union.
Grab a beer and play a game of mini-golf in a fun course at the Flatstick Pub. The remarkable Amazon Spheres are on the Amazon campus and open for weekend tours.
More Lakes in Seattle