​Explore one of Seattle's oldest neighborhoods, with hip restaurants, boutiques and cafes.
Ballard is a historic neighborhood 20 minutes north of downtown Seattle, with deep Scandinavian roots. Norwegians and Swedes arrived here in large numbers in the 1890's to work in Ballard's thriving shingle mills and fisheries.
Take a step back in time, and stroll along historic Ballard Avenue NW, with loads of great shops and restaurants.
Ballard Seattle
The once working class Ballard has now transformed into a hip neighborhood, with cool shops and restaurants along its historic core on Ballard Ave NW.
There's also a bustling farmer's market each Sunday, and a fabulous Nordic Museum that explores Ballard's Scandinavian history.
Ballard is also home to the breathtaking Golden Gardens park and beach, with soaring views of the Olympic Mountains across Puget Sound. Another major attraction is the Ballard Locks, where boats travel between Puget Sound and upstream lakes.
Ballard also has a vibrant brewpub scene, where you can walk between over a dozen breweries!​
10 best things to do in Ballard Seattle
1. Visit Ballard's cool restaurants
Old Town Ballard is bustling with chic restaurants with gorgeous interiors.
The Matador has been in Ballard since 2004, and serves delicious Mexican food and cocktails (21+ for dine-in).
The Walrus & Carpenter serves seafood, oysters and other small plates, and has outdoor patio seating for warmer months.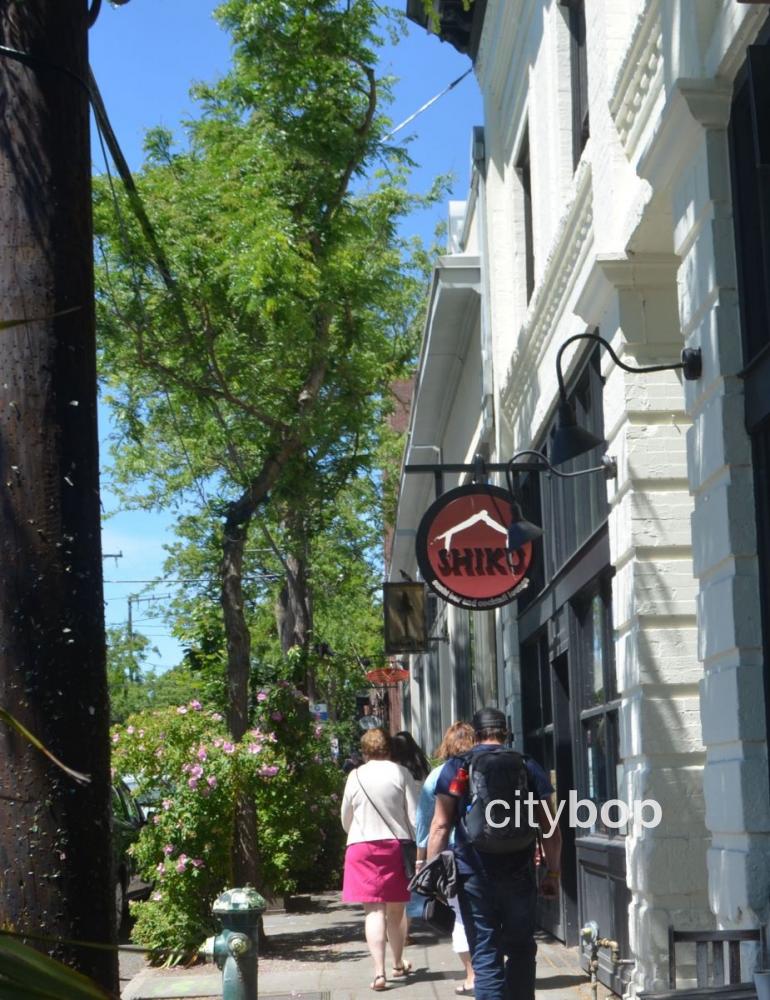 Reserve a table at Shiku Sushi (pictured above), the Stoneburner (mediterranean), Staple and Fancy (italian), or Gracia (mexican).
The European-style Sabine Cafe Bar and Market (pictured above and below) has an all day brunch, salads, sandwiches and small plates.
The Ballard Cut specializes in Japanese whiskey, and delicious, seasonal plates and bites, prepared by some of Seattle's top chefs!
San Fermo is a romantic Italian restaurant with a cosy interior, housed inside Seattle's oldest, intact home from the 1850s!
Enjoy sandwiches and salads for lunch at The Other Coast Cafe.
2. Shop along Ballard Avenue NW
Start at the intersection of Ballard Avenue NW and Market Street, then walk south for some retail therapy.
There's a little bit of everything here, with trendy boutiques, mid-century furniture stores, and chic home goods. The beautifully preserved, 19th century buildings are complemented by a canopy of green along the charming, tree-lined street.
Stop by the sleek space at Woodland Mod for a stylish selection of home goods.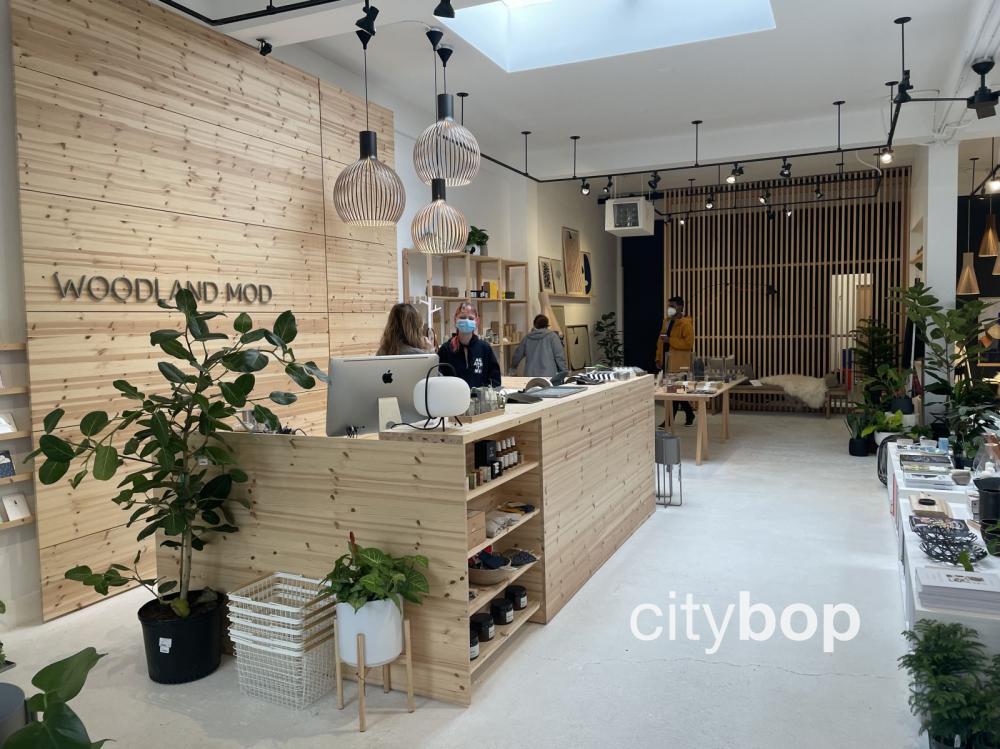 Find nordic influenced homewares at Woodland Mod, like vases, lights, scents, candles, and furniture.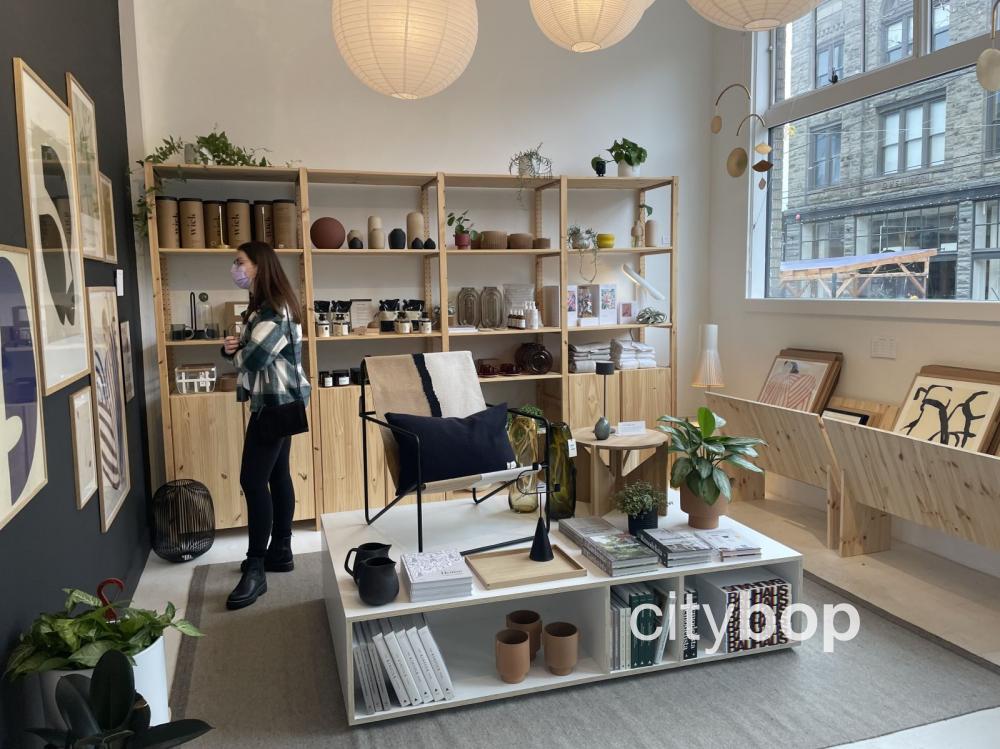 There's also a great selection of modernist artwork and coffee table books.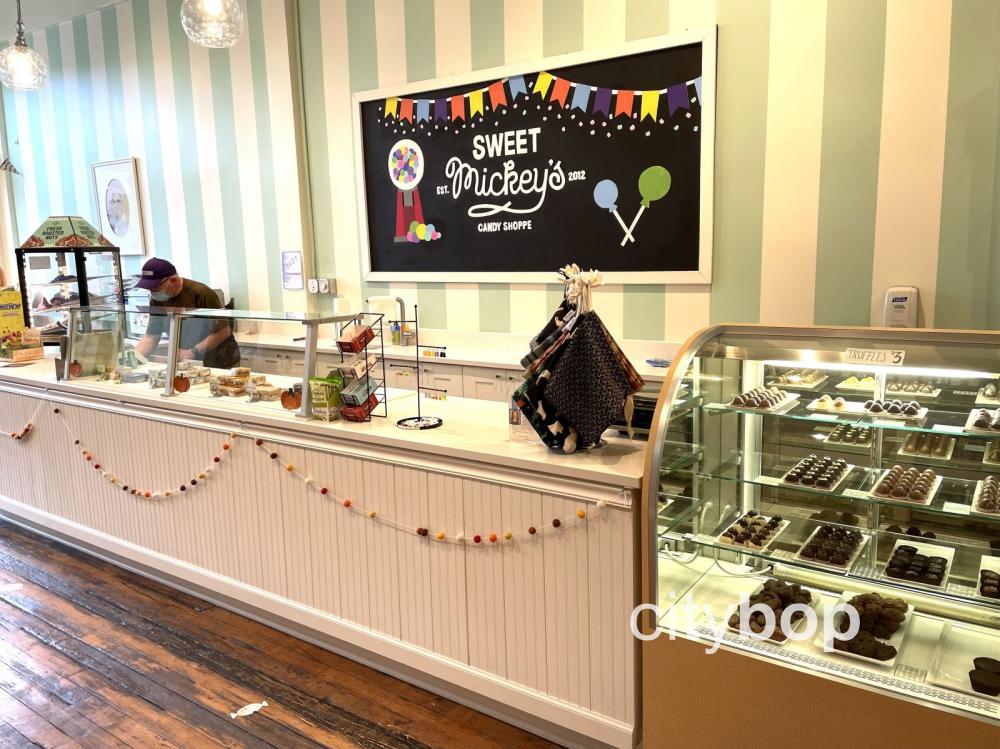 Load up on candy, truffles, taffy and fudge at old fashioned candy shoppe, Sweet Mickey's.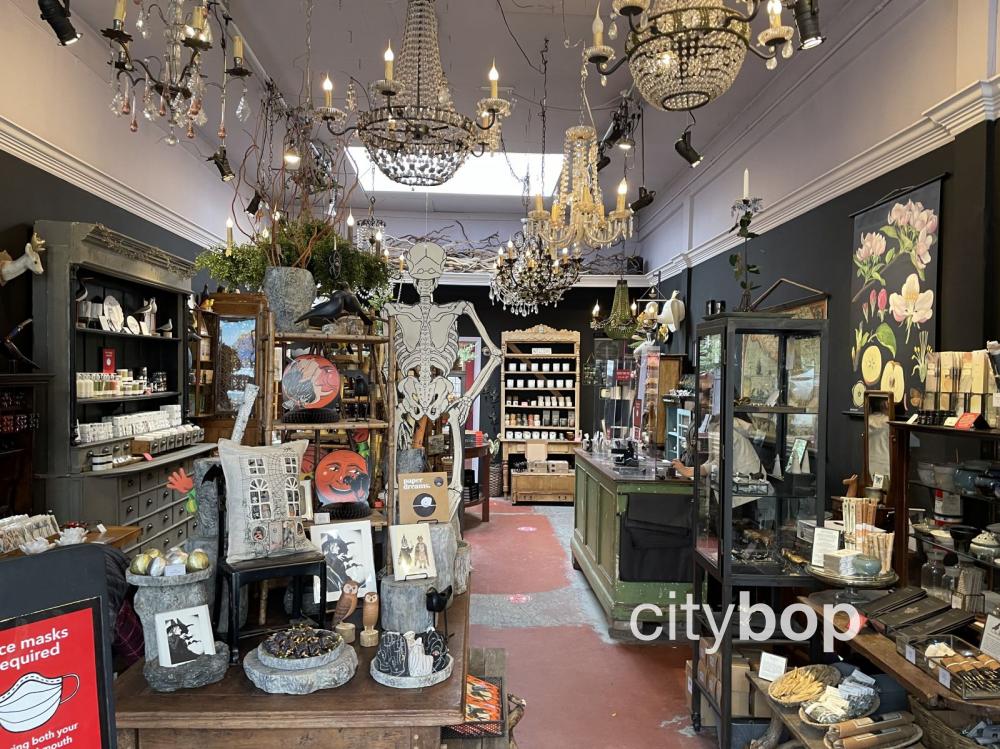 Discover unique and quirky items at Lucca Great Finds, like candles, tarot cards, notebooks, postcards and body products.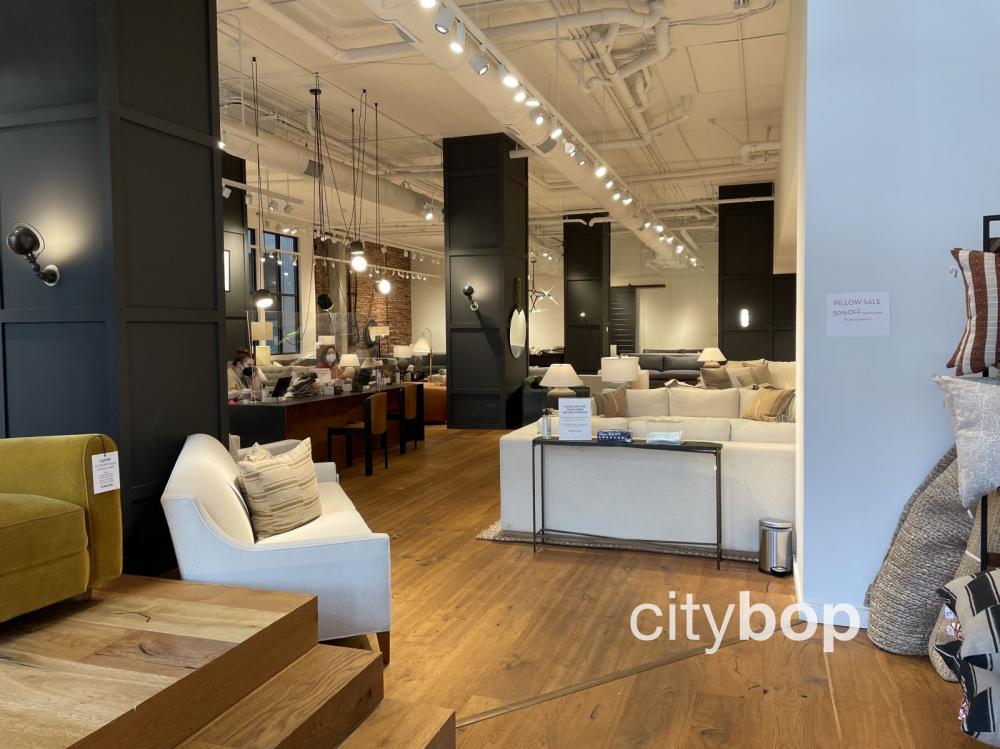 Shop for a unique, custom sofa in the gorgeous showroom at Couch (above)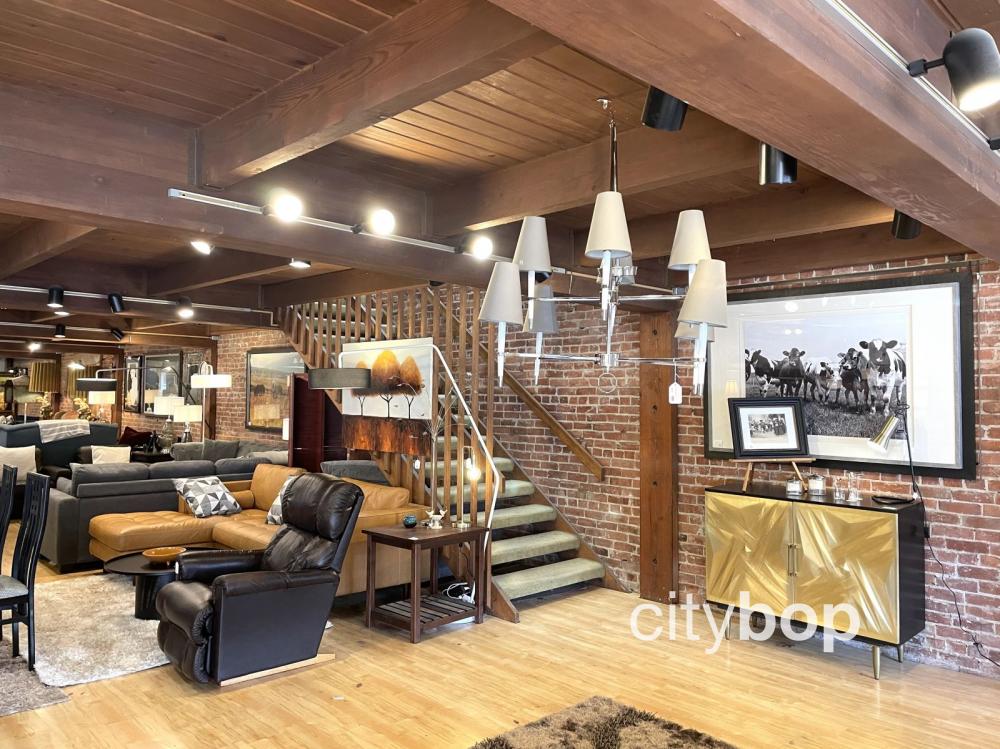 Find a great deal at the popular Ballard Consignment Store, with two floors of furniture to explore.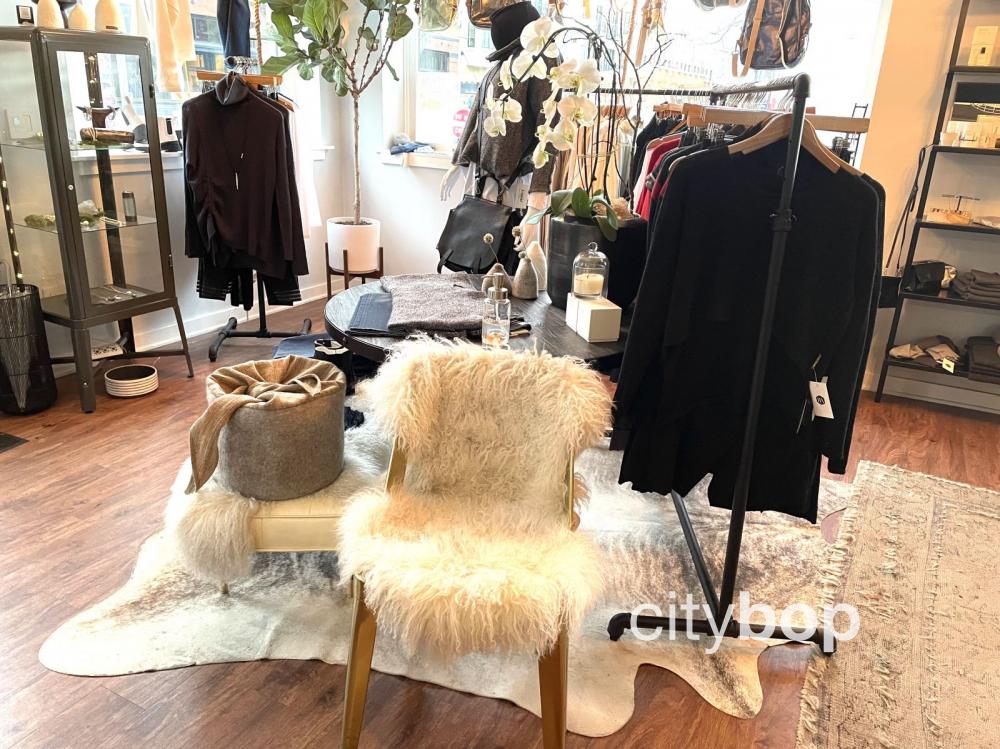 Check out trendy, independent boutiques along Ballard Avenue, like the popular Studio RA (above).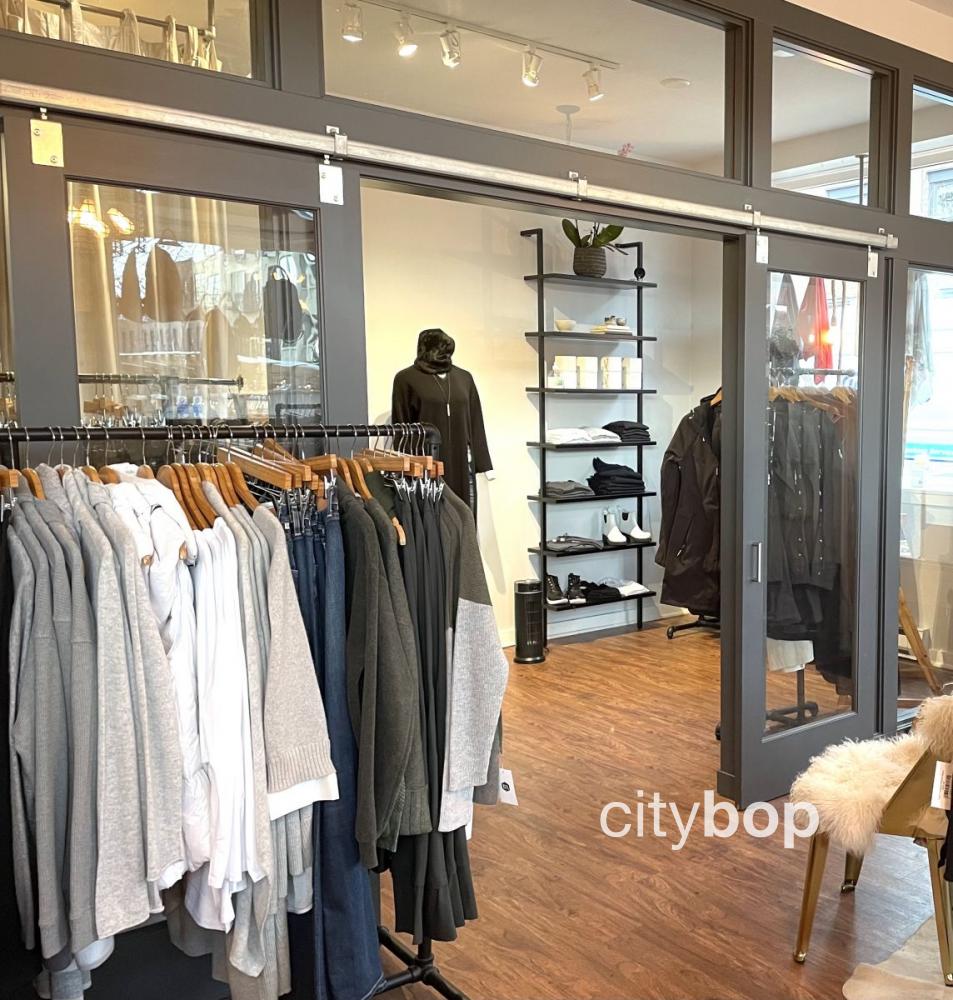 Studio RA has a beautifully curated selection of classic clothing.
September is a fun store to explore, named after the owner's favorite month of the year.
Find a wide selection of men's and women's clothes at September in Ballard.
September also stocks a wide variety of homegoods, including cards, prints, books, home fragrances, candles, and blankets.
Admire the fun, USA-themed merchandise at Standard Goods, like a fantastic selection of caps.
Pick up some cool shoes from European designers at Re-soul in Ballard.
3. Hang out in trendy coffee shops in Ballard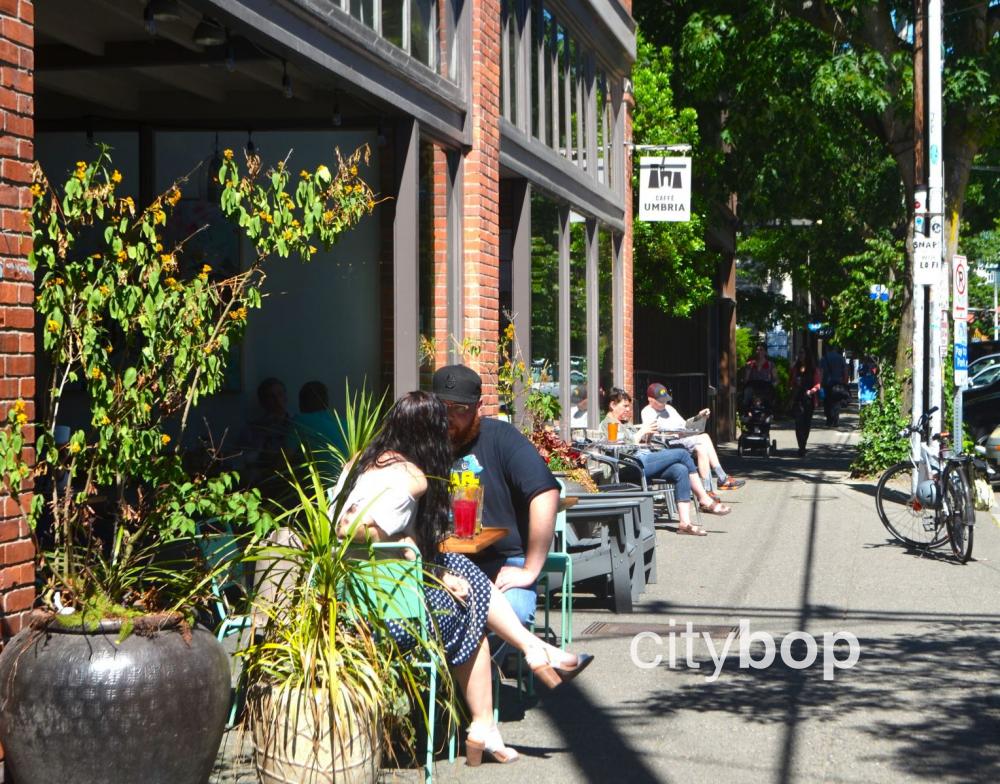 Hankering for a coffee? Try Caffe Umbria with locally baked goods and Italian expresso.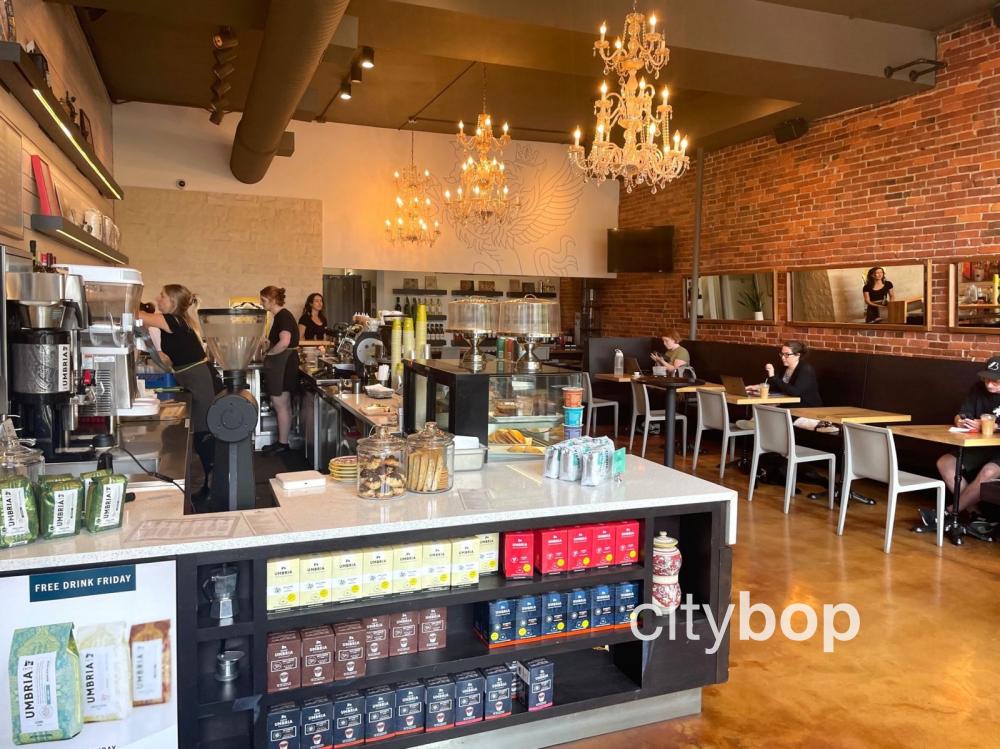 Relax inside the rustic interior of Cafe Umbria.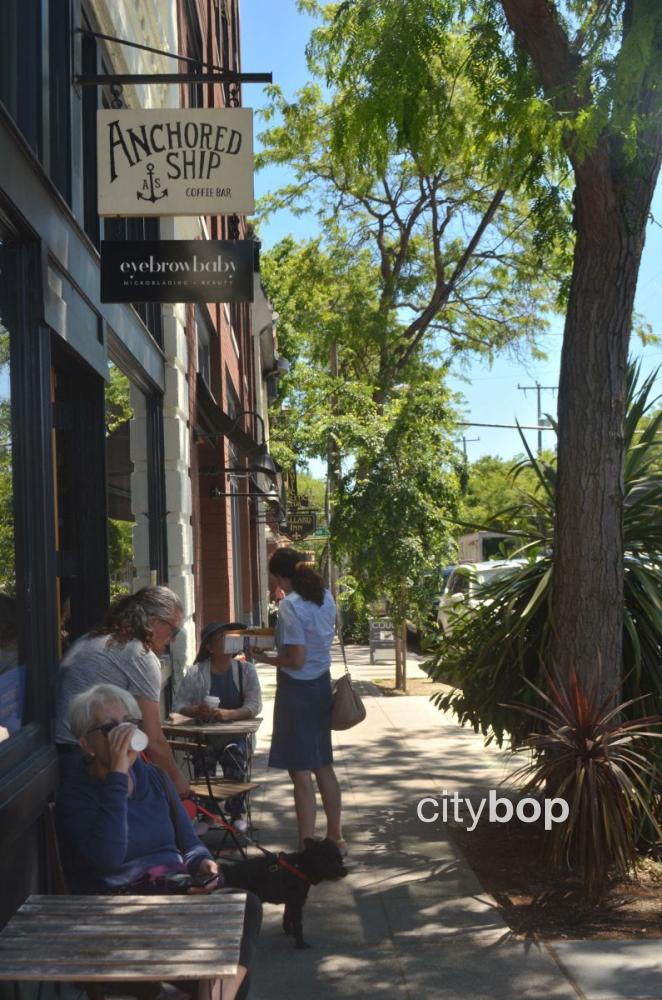 The Anchored Ship Coffee Bar serves coffee and wine in a small, intimate space, with an upstairs mezzanine area tucked away above the bar.
The beautiful Root coffee shop has a selection of indoor tropical plants and ceramics for sale.
4. Try some local brews and stouts at one of Ballard's many brewpubs.
Ballard has over a dozen brewpubs, so you'll be spoiled for choice! Best of all, you can easily walk between many of them on a pub crawl. Check out the 10 best Ballard Breweries, including Urban Family Brewing (pictured below).
5. Enjoy an evening at a cocktail bar or pub.
For a great night out, sample malt whiskies and scotch cocktails at Macleod's Scottish pub. Other popular cocktail bars include Noble Fur, or Little Tin Goods & Apothecary Cabinet.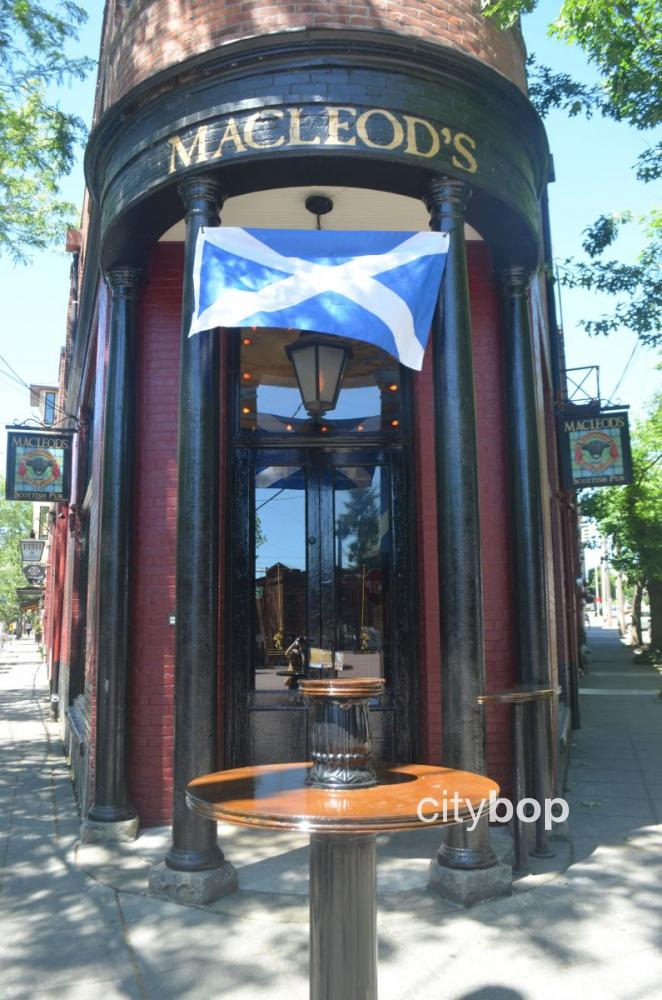 6. Load up on local produce at the Sunday Farmers Market
The Ballard Farmers Market operates year-round every Sunday, rain or shine.
7. Learn about Seattle's Scandinavian roots at the Nordic Museum
The Nordic Museum (2655 NW Market) is a short walk from Ballard Ave NW, and celebrates Ballard's nordic heritage. Ballard had a huge influx of Nordic immigrants from the 1840s onwards.
The Nordic Museum is housed in a stunning space, with exhibits on the 12,000 year history of the Nordic region, starting with the Viking era.
8. Take in gorgeous views at Golden Gardens beach
Beautiful Golden Gardens is a must-see, with a broad, sandy beach and panoramic views of the Olympic Mountains. On summer evenings there's no better place to a watch a sunset over the Olympics.
Kids can frolic in the creek, or climb the pirate's ship at the playground. There's also an ice-cream and burger shop near the marina, Little Coney. Golden Gardens is 7 minutes drive northwest of Ballard Avenue NW.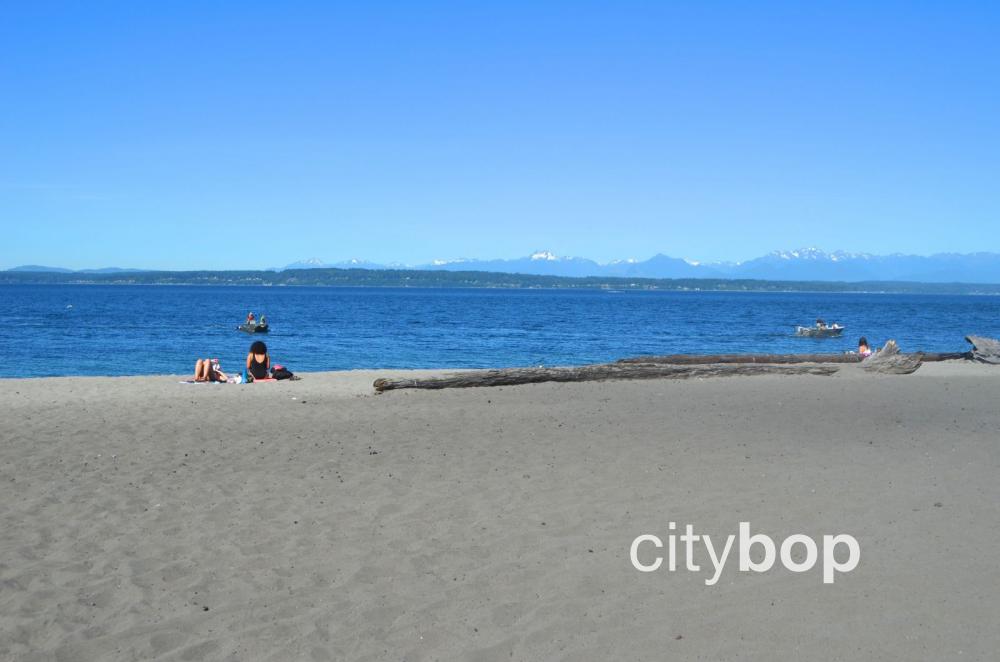 9. Visit the fascinating Ballard Locks
The Ballard Locks is also a popular Ballard destination and FREE to visit.
Once upon a time Seattle's freshwater lakes (Lake Union and Lake Washington), were separate from Puget Sound, making it difficult to transport goods.
Therefore, between 1911 to 1934 the Army Corp of Engineers carved out a navigable waterway between saltwater Puget Sound and the freshwater lakes, known as the Lake Washington Ship Canal. The canal runs along the southern border of Ballard, and is bustling with marine activity.
This ambitious project also included the construction of locks opened in 1917, to accommodate the 20-foot difference in water level between Puget Sound and the lakes.
Today you can visit the Hiram Chittenden Locks (referred to as the Ballard Locks by locals), and learn all about this incredible engineering feat at the Visitor Center. There are free movies, a gift shop, and some great exhibits upstairs. After getting up to speed on the history, step outside to observe boats in the lock chamber as water levels are adjusted.
10. Watch fish swimming upstream at the Ballard Locks fish ladder.
Walk across the platform to the other side of the locks to see a fish ladder where you can observe three species of Salmon swimming upstream from June to September. There's also a free video to describe the migratory habits of Salmon. On your way back, stop at the lovely botanic gardens near the Visitor Center.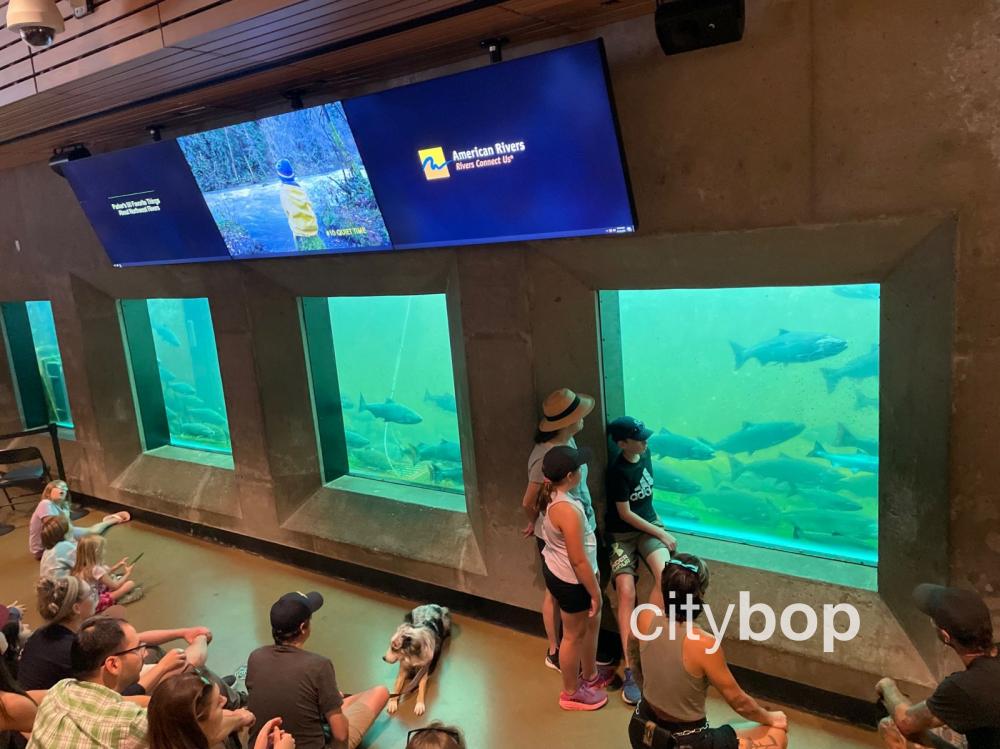 11. Enjoy a meal at Ray's Boathouse with incredible waterfront views.
Just north of the Ballard Locks, reserve a table at Ray's Boathouse on Seaview Avenue Northwest. This is the place that Seattleites take out of town visitors to impress them! There's a balcony overlooking Puget Sound with glorious views of the Olympic Mountains.
On warm days you can watch paddleboarders or kayakers, and get lucky with the occasional seal spotting! Best of all it's fun to watch the boat traffic coming in and out of the ship canal.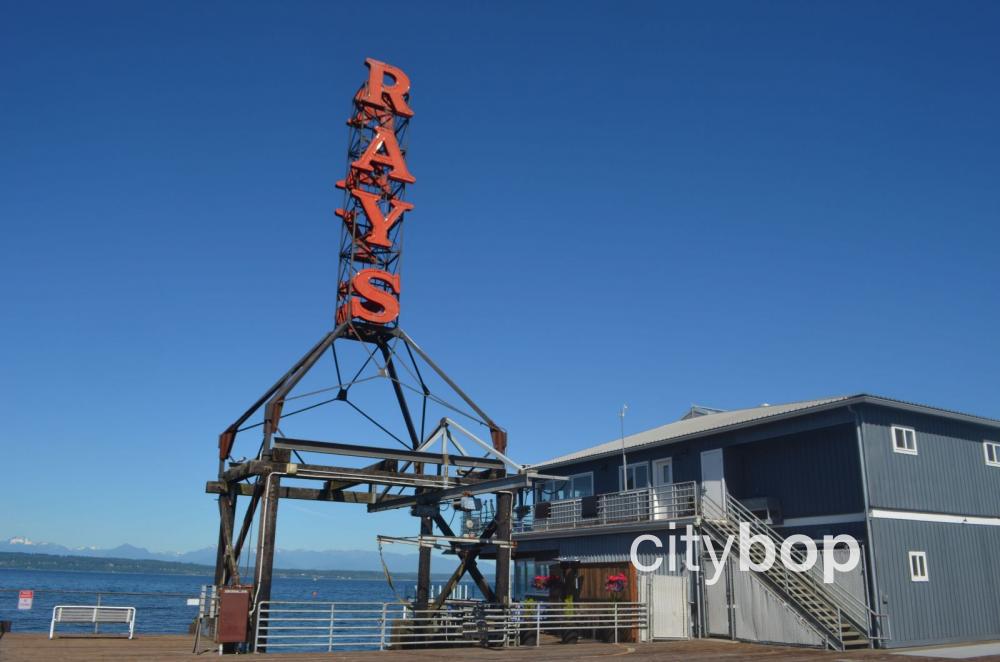 Walk a short distance south from Ray's Boathouse, to the NW 60th Street Viewpoint.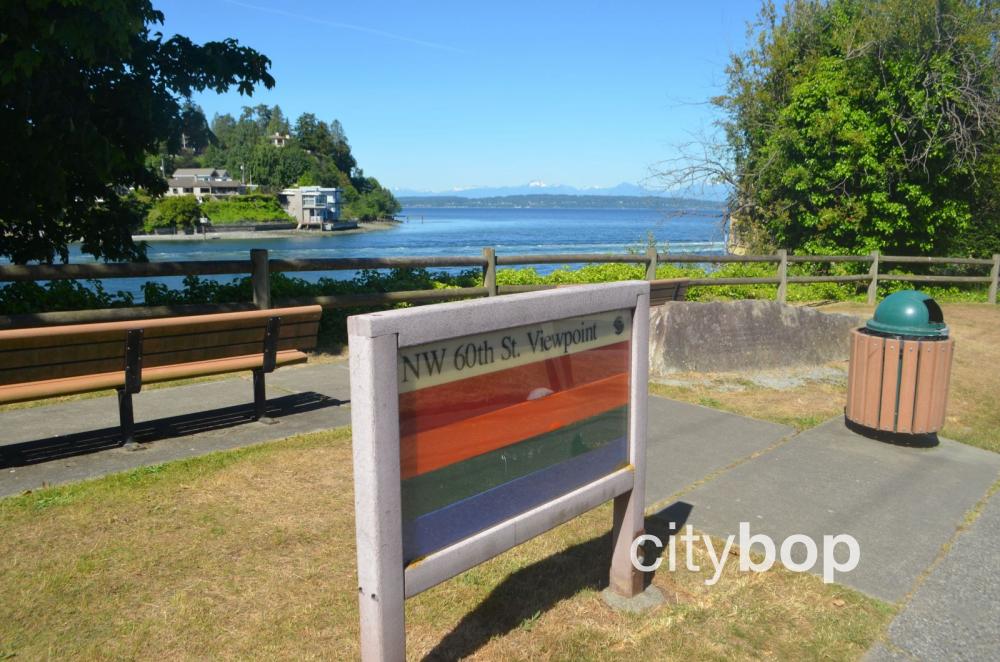 This boat has just passed from the Ballard Locks, about to enter the open waters of Puget Sound.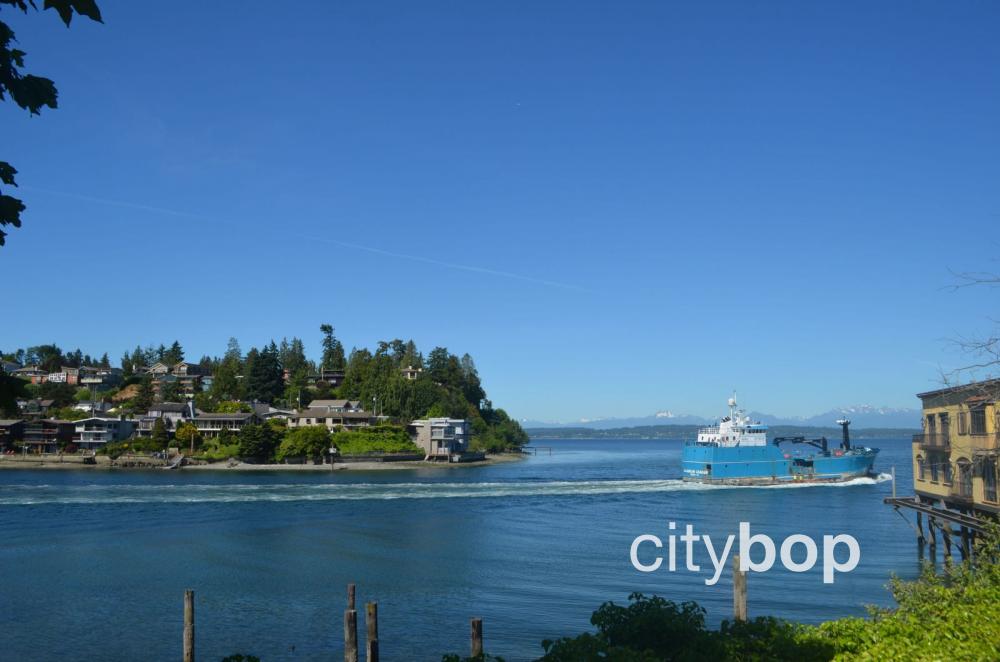 These are the best Ballard hotels!
The Ballard Inn and Hotel Ballard are both on Ballard Avenue NW, steps away from all the restaurant and shopping action.
The luxe Hotel Ballard is also home to the elegant Stoneburner Restaurant.
See the stunning chandelier in the lobby of Hotel Ballard.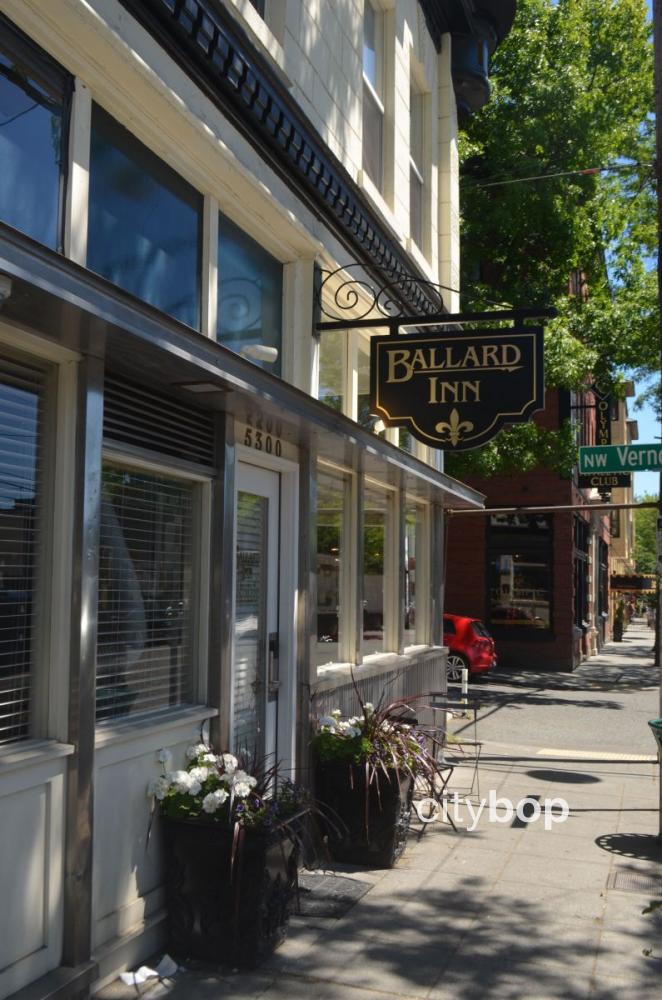 The cosy Ballard Inn is a two star hotel, with well appointed, renovated rooms. It's great for the budget minded traveler.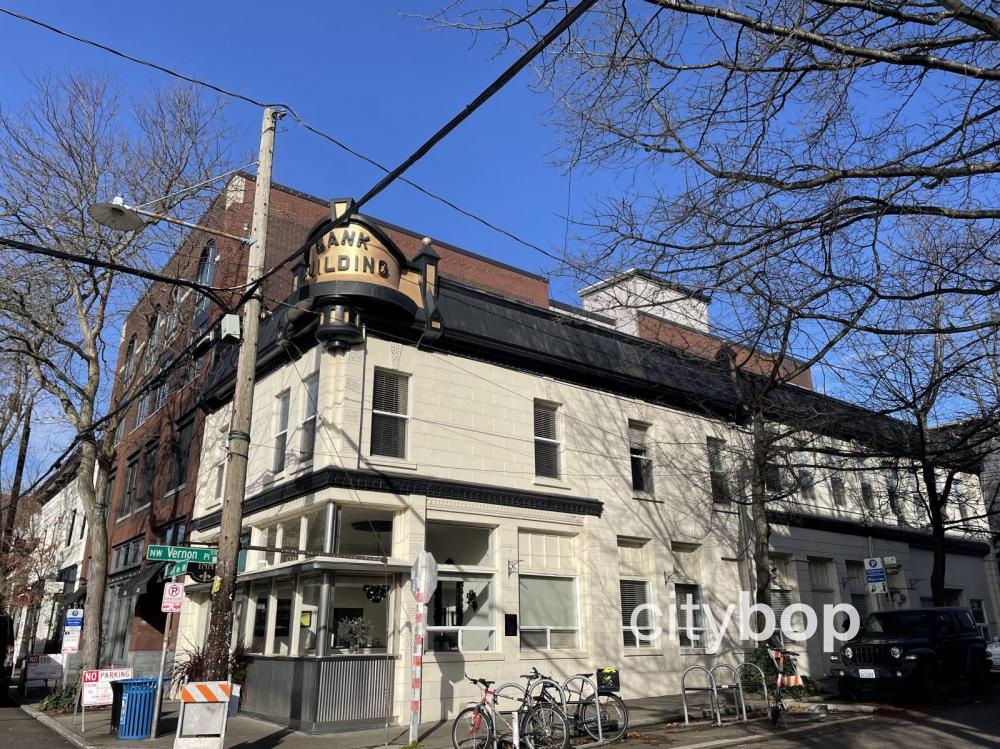 The Ballard Inn is housed inside the old American-Scandinavian Bank building, built in 1902 in Ballard.
Know before you go
Location: 20 minutes north of downtown Seattle. Start at the intersection of Ballard Ave NW and NW Market Street.
Parking: On-street metered parking.
Other fun things to do near Ballard Seattle
Drive 3-miles southwest to another popular Seattle neighborhood, Fremont. Fremont has a quirky, artsy vibe with street art, diverse restaurants and fun shops.
More Restaurants & Shopping in Seattle