Magnolia is a scenic neighborhood 10 minutes northwest of downtown Seattle, on a spectacular peninsula with coastal bluffs.
This hilly neighborhood boasts incredible views of Puget Sound and the majestic Olympic Mountains, and is home to the largest urban park in Seattle, Discovery Park.
Magnolia has a small town feel, with most of its shops and restaurants along charming West McGraw Street.
10 best things to do in Magnolia Seattle
1. Discovery Park
The 534-acre Discovery Park is Seattle's largest urban park, with breathtaking views of Puget Sound from its sandy beaches and dramatic bluffs. Stop by the Visitor Center for a map, and explore miles of forested trails and waterfront.
Walk down to the West Point Lighthouse, or admire the 19th century historic buildings when this area was known as Fort Lawton. Kids will also love the adventure playground, just near the Visitor Center.
2. West McGraw Street
West McGraw Street is at the heart of Magnolia, and is lined with shops and restaurants. There's also a bookstore to browse, a lovely garden center, chic furniture store, trendy clothing boutique, and upscale consignment store.
The hub of activity is three different coffee shops at the intersection of McGrath Street and 33rd; Serendipity, Uptown Expresso and Starbucks.
There's also a decent selection of restaurants, including Pink Salt (Peruvian), Queen Margherita Pizza, Mondello Italian Restaurant, and Ichiro Sushi.
Take your kids for a treat at Nutty Squirrel Ice-cream or the Petit Pierre Bakery, or find them a unique book at the Magnolia Bookstore.
3. Magnolia Farmer's Market
Visit the Magnolia Farmer's Market along McGraw Street on Saturdays during summer, for fresh flowers, produce and a fun gathering place for neighbors.
4. Magnolia Summerfest
Magnolia Summerfest is the biggest neighborhood event of the year, and takes place over 3-days in early August at the Magnolia Playfield, a block from McGraw Street. There's live music, bouncy houses, food trucks, a beer and wine garden, and free kid's crafts! This is a super fun event with an amazing atmosphere!
5. Mounger Pool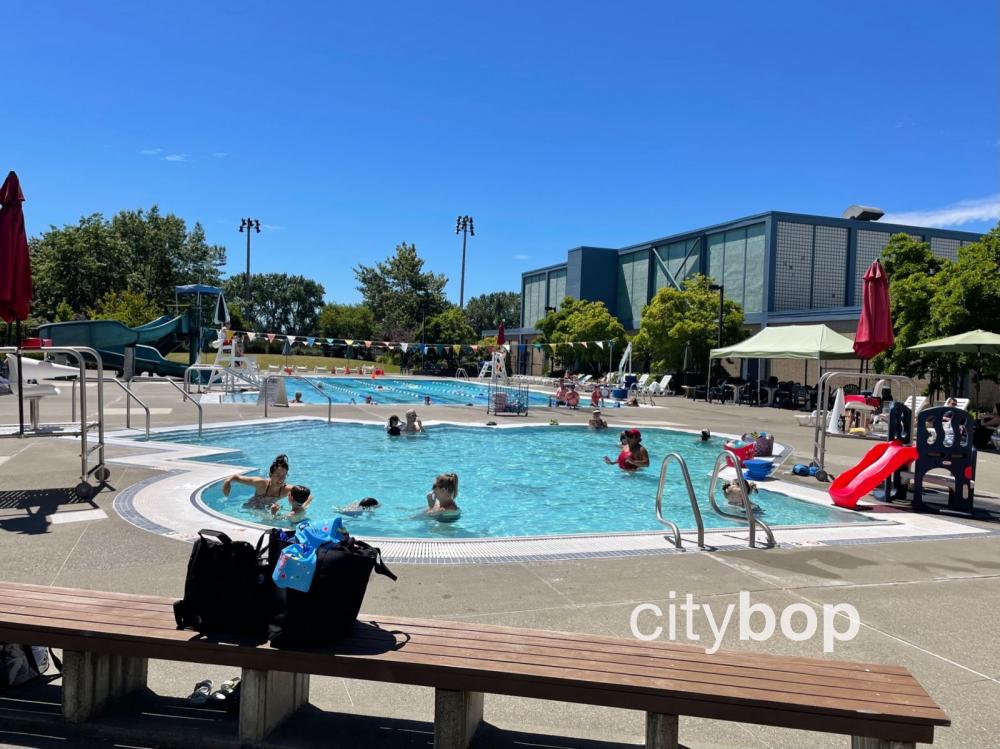 Mounger Pool is near downtown Magnolia, and has two open-air pools that are accessible in summer. There's a kiddy pool kept at 94 degrees, and a larger lap pool with a 50-foot water slide, maintained at 85 degrees.
6. Magnolia Boulevard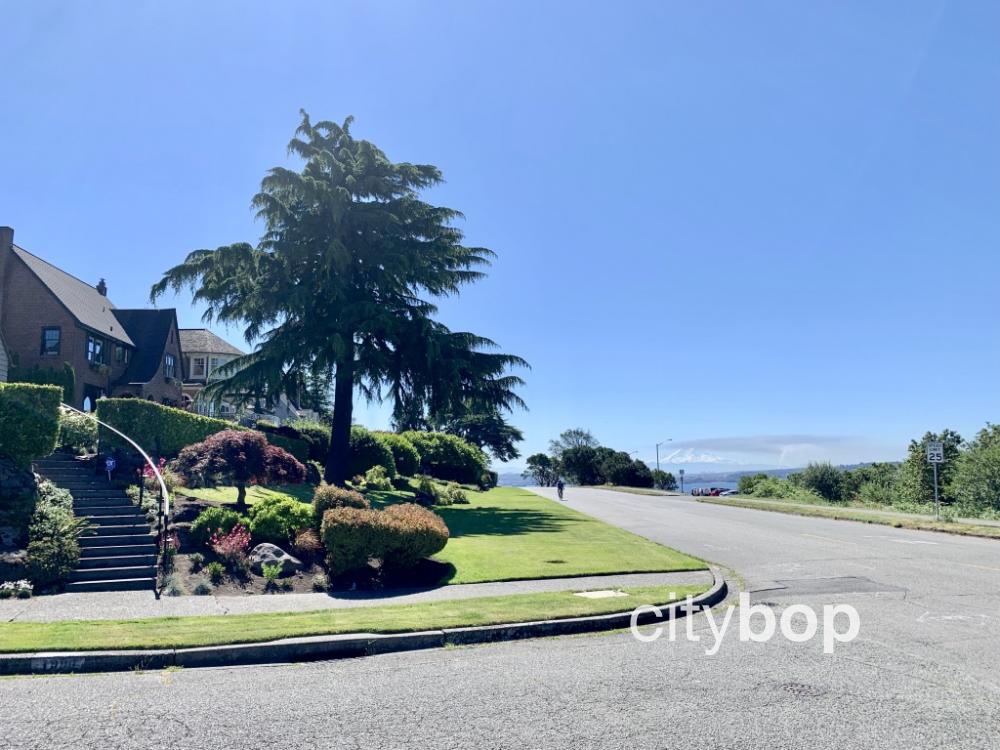 Some of the best water views in Seattle are along Magnolia Boulevard, with an adjacent pedestrian path and green space that runs along the western bluff of Magnolia. It's no wonder so many car commercials are filmed here, because the scenery is simply spectacular!
The best starting point is at the Magnolia Viewpoint, where it's not uncommon to see tour buses. From here you can walk along the pedestrian path to take in the broad vistas over Puget Sound and the Olympic Mountains.
Can you see the snowcapped Mount Rainier in the background?
See stunning views of the majestic Olympic Mountains across Puget Sound.
7. Ella Bailey Park
Ella Bailey Park is on the southeast corner of Magnolia, and has some incredible Mount Rainier and city views, including the Seattle Space Needle. This park sits in an open grassy area, directly below the Magnolia Elementary School. There's a fantastic playground, a paved track that encircles the park, and two hoop half courts for basketball. There's also plenty of picnic tables to enjoy lunch while savoring these views. Don't forget to return at night to see the twinkling city lights!
8. Magnolia Playfields
The Magnolia Playfields are a block from McGrath Street, and are a massive green space in the heart of Magnolia. The fields buzz with activity during spring baseball season, or fall soccer. It's also a great place for kids to kick the ball, or run around.
There's also a fabulous playground, tennis and pickle-ball courts, and a Community Center with many fun activities throughout the year.
9. Other Magnolia playgrounds
There's no shortage of playgrounds in Magnolia, including the most popular playgrounds at Discovery Park and the Magnolia Playfields. Two other lesser known play-grounds are the modern playground at Lawton Elementary with slides and elaborate climbing nets, and the fun Bayview Playground with an old fashioned merry-go-round.
10. Breweries in Industrial Area
The north-eastern edge of Magnolia has typically been known as an industrial area full of marine supply companies. However, in recent years this gritty part of Magnolia has become a popular spot for breweries, like Dirty Couch Brewing, Figure Head Brewing and Bizarre Brewing. Sit out on the patio while enjoying brews in these super relaxed settings, just a stone's throw away from the picturesque Fisherman's Terminal.
Figurehead Brewing has a cosy interior, perfect for cooler days.
Bizarre Brewing opened in 2022, and has a huge indoor space, perfect for larger groups!
11.Waterfront dining at Elliott Bay Marina
The south end of Magnolia boasts some of Seattle's most popular waterfront dining. Book a table at the fancy Palisades Restaurant, with 180-degree views of Elliott Bay and Downtown Seattle. If you're looking for a more casual atmosphere, then enjoy a burger or salad at the casual Maggie Bluff's also on the waterfront, with a fun kid's menu.
More Restaurants & Shopping in Seattle