The Henry Art Gallery is a contemporary art museum on the grounds of the University of Washington in Seattle.
The great thing about the Henry Art Gallery is that there's always something new to see! The gallery hosts a fresh calendar of exciting, new contemporary exhibitions every 2 months or so, to keep you coming back.
It's also home to a huge permanent collection, with notable works by Albrecht Durer and Diane Arbus. However these can only be accessed by making an appointment at the Study Center, and nominating which artworks you'd like to see.
The highlight of the Henry Art Gallery is the unique Skyspace sculpture on the upper level with millions of LED lights. You can also stop by the mezzanine level with a cafe and sculpture court.
The Henry Art Gallery is at the University of Washington, at the intersection of 15th Ave NE and NE 41st Ave, roughly 15 minutes north of Seattle. Check hours & admission.
5 best things to know about Henry Art Gallery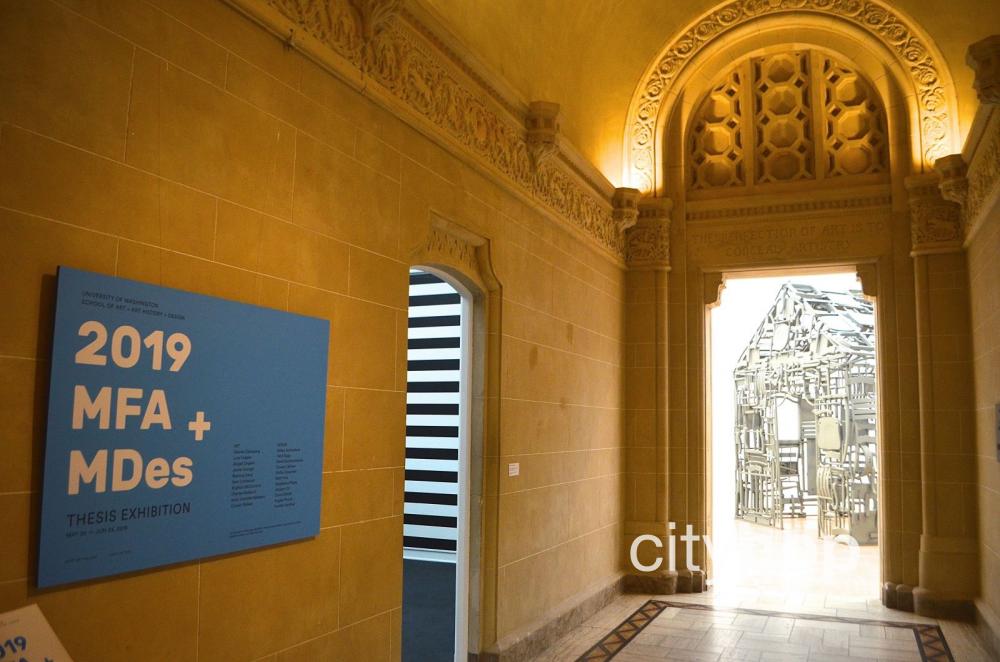 1. The Henry Art Gallery opened in 1927, and was Seattle's first art gallery.
The Henry Art Gallery was founded by Horace and Susan Henry in 1926, who originally donated 152 paintings and $100,000 for the building. It opened in 1927 and became Seattle's first art gallery.
Horace Henry was a successful building contractor who constructed roads and railways throughout the U.S. He was awarded the Legion of Honor in 1920 for his charitable contributions to the Fatherless Children of France.
2. See a stunning light sculpture with millions of LED lights.
The Skyspace permanent sculpture "Light Reign" is best viewed at night, when its frosted glass exterior is beautifully illuminated by millions of LED lights, gradually changing color. This 2003 installation is by celebrated artist James Turrell, and was built to commemorate the 75th anniversary of the Henry Art Gallery. James Turrell has been experimenting with light work installations since the 1980s.
Step inside "Light Reign" to discover an architectural space with a circular wooden bench around the perimeter, where you can sit and look up at the sky opening in the dome. The installation was intentionally raised on columns, so the view of the sky would not be obstructed by other buildings.
3. Check out exciting new exhibitions at the Henry Art Gallery every 2 months!
The Henry Art Gallery usually runs temporary exhibitions every two months, displayed on the upper and lower floors. Check here for the latest temporary exhibition.
Here's an example of a past temporary exhibition entitled "Thesis Exhibition".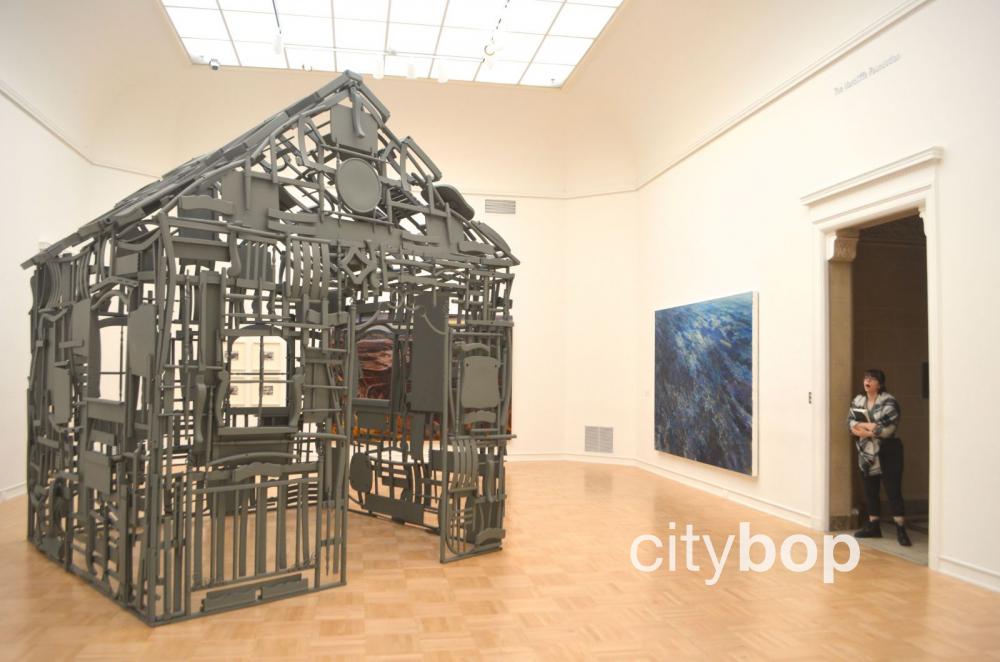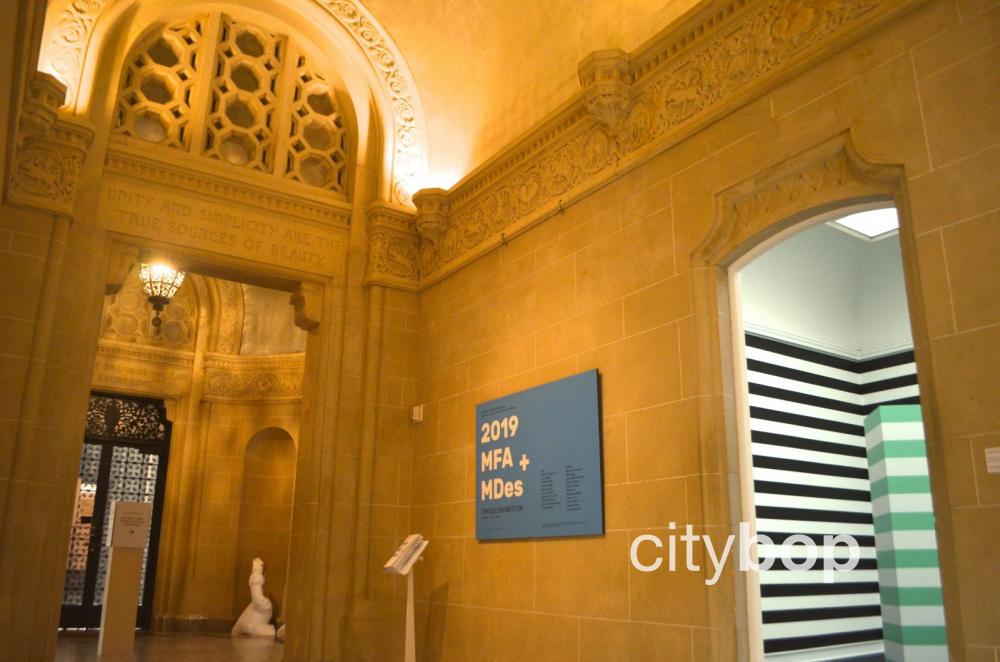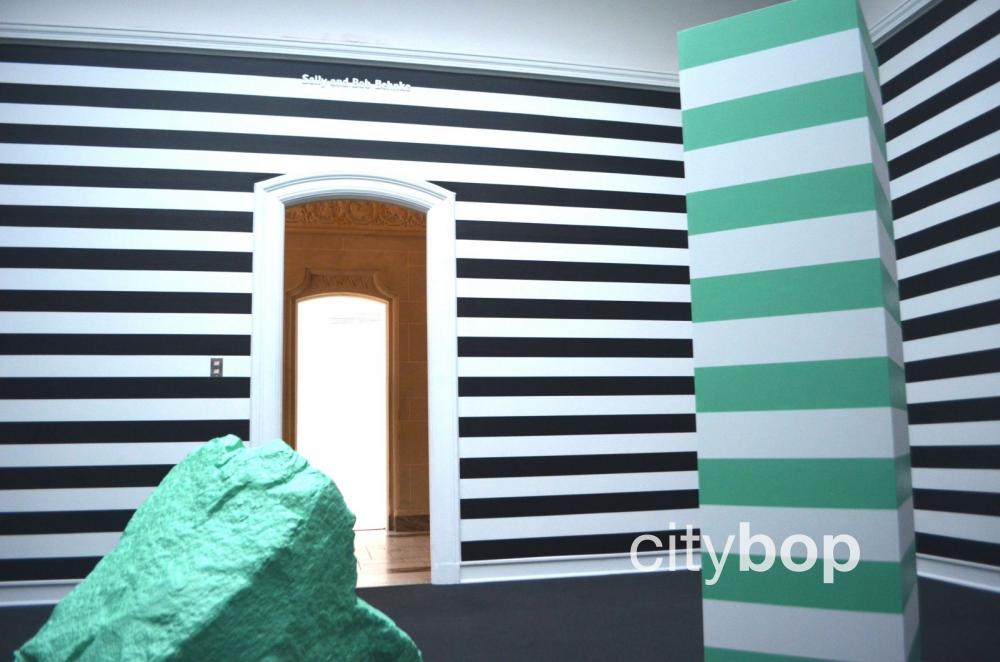 4. The permanent collection holds a treasure trove of 28,000 artworks, including photographs from Diane Arbus and prints from Albrecht Durer.
The Henry Art Gallery collection has amassed a treasure trove of art!
There's an astounding 28,000 objects in the Henry Art Gallery collection, including paintings, costumes and photographs and videos.
One recent donation to this collection was in 2017 by Seattle philanthropist Albert Feldmann, who donated an incredible collection of 15th to 18th century prints from artists like Albrecht Durer and Francisco Goya.
Another donation is the Collection of American Photographs 1970 to 1980 from the Washington Art Consortium, featuring photographs from iconic photographer Diane Arbus.
5. Book an appointment at the Henry Art Gallery to see the permanent collection.
Items are available for public viewing at the Study Center by appointment only, and a maximum of 20 objects can be viewed each time.
Know before you go
Henry Art Gallery address:

15th Ave NE and NE 41st Ave, at University of Washington.

Admission:

here. The Henry has free days.
Hours: here.
Cafe: yes. There's also lots of restaurants along nearby University Way NE.

Off-campus Parking:

Try the streets around University Way NE.

On-campus parking: Obtain a parking permit at one of the gate house entrances to the University of Washington. Try the gatehouse at Memorial Way NE (just off NE 45th St).
Other great Seattle art galleries to visit
Visit the Seattle Art Museum in downtown, the free Frye Art Museum in First Hill just minutes from downtown, or the Asian Art Museum in Volunteer Park.
More Art Museums in Seattle