The Seattle Art Museum (SAM) is located in downtown. It's easily identified by the imposing form of the 48-foot Hammering Man on 1st Avenue and University.
The interior of the museum is light and spacious, with four floors of exhibits including Native American galleries, European Art, Modern & Contemporary Art.
There's also a modern café, cool and gift shop with some unique items.
The Seattle Art Museum is centrally located in downtown Seattle, at 1300 1st Avenue. Check hours & admission.
Walk a few blocks to the waterfront to check out the vibrant Pike Place Market with flowers, produce and quirky shops. You can also take a ride on the Seattle Great Wheel, or explore the local marine life at the Seattle Aquarium.
10 best things to see at Seattle Art Museum
1. Watch the imposing form of the moving 48-foot Hammering Man, out the front of the Seattle Art Museum.
2. Be awed by the 105-foot long Middle Fork sculpture suspended from the lobby ceiling of the Seattle Art Museum. It's a plaster cast of an 140 year old Western Hemlock Tree.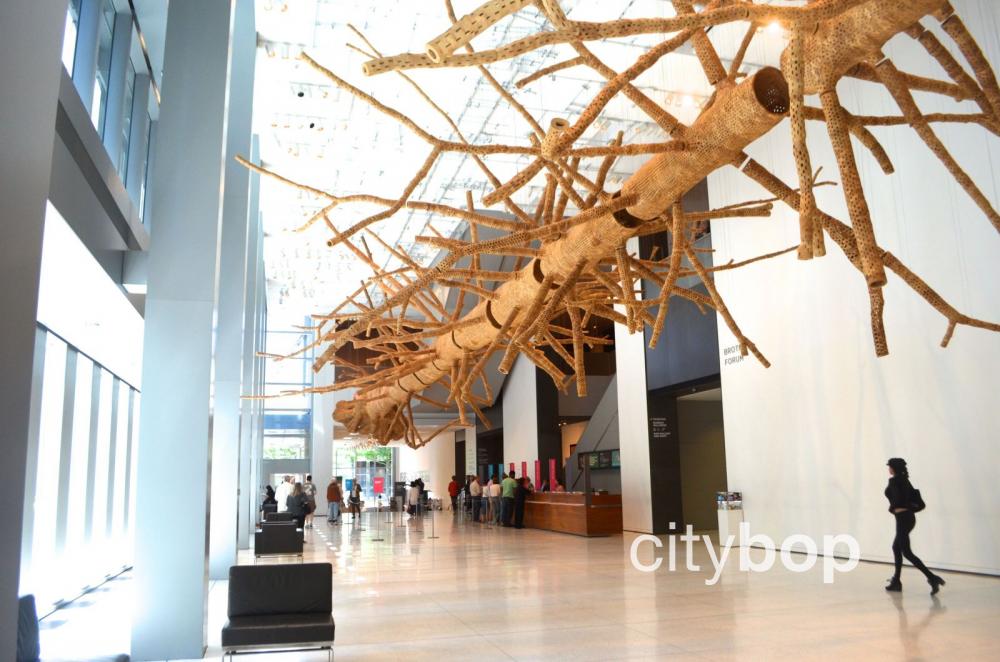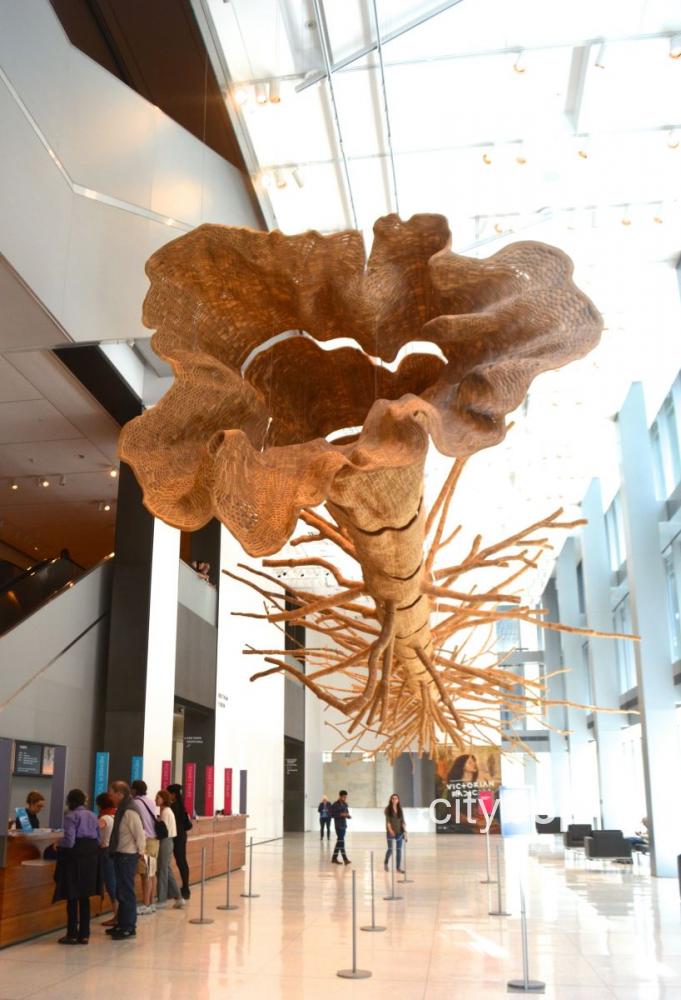 3. See oil paintings and etchings from masters like Matisse, Albrecht Durer, and Rembrandt, in the European Collection.
4. Get up close to famous Modern Art pieces like "Double Elvis" by Andy Warhol and "Sea Change" by Jason Pollock.
5. Admire the craftsmanship of masks, vessels and figurines from vibrant African Art, and the stunning "Signare #1" by Ile de Goree.
6. Don't miss the striking "Four Seasons Series" by Wendy Red Star in the Native American Collection, in addition to masks, bowls, totem poles and a bark dress.
7. See a haunting "Egyptian Funerary Portrait" from the 1st or 2nd Century, in the Ancient Mediterranean collection.
8. Check out the free Chase Open Studio for kids, where they can create their own pieces of art.
9. Hang out at the sleek cafe and expresso bar on the ground floor of the Seattle Art Museum.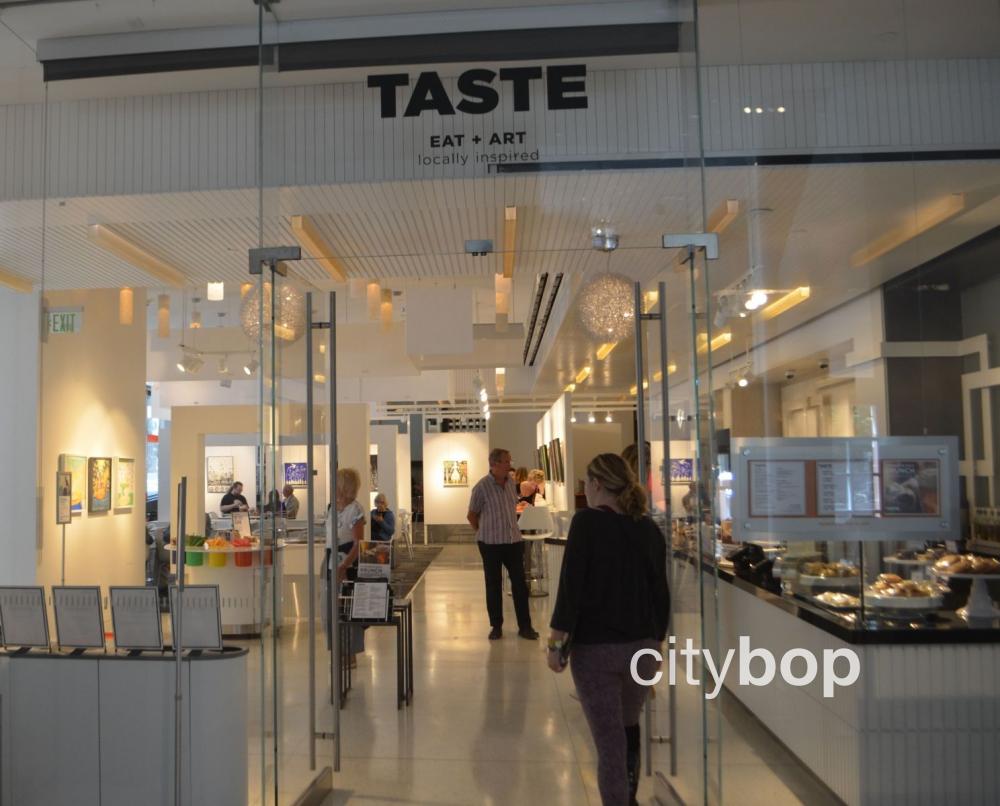 10. Find beautifully curated book, toys and jewelry at the SAM Shop.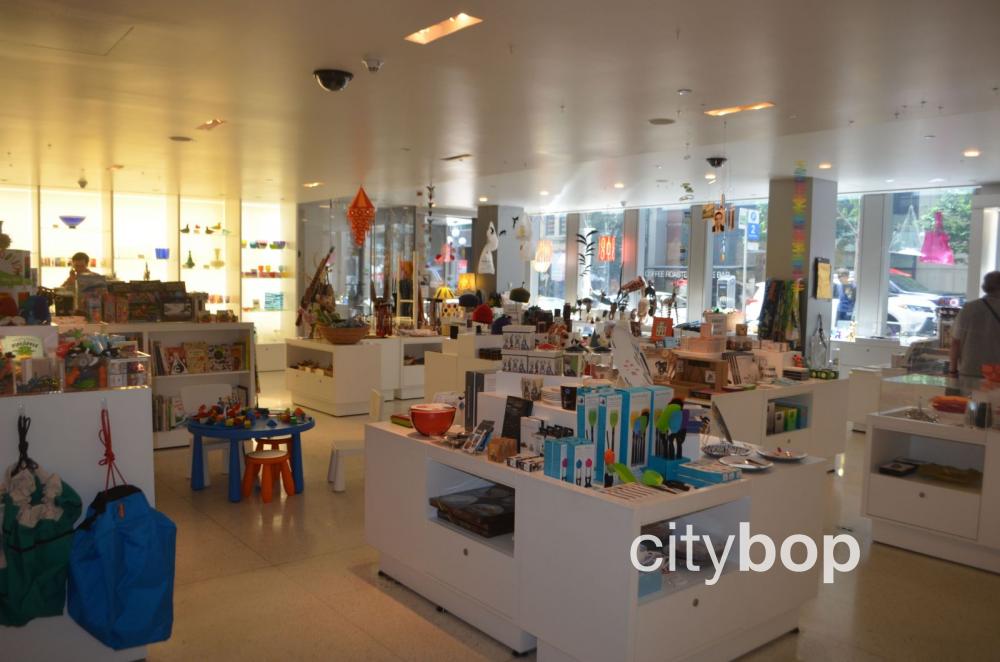 Know before you go
Tickets and hours: Check here.
Address: 1300 1st Avenue, Seattle WA 98101.
Cafe: yes.
Parking: Russell Investments Parking Garage.
Other art galleries in Seattle
Visit the Seattle Asian Art Museum in Volunteer Park, and the FREE Frye Art Museum, both just minutes from downtown. The contemporary Henry Art Gallery is on the University of Washington campus.
More Art Museums in Seattle