The famous Pike Place Market is a Seattle icon.
The market is located in a historic building near downtown Seattle on First Avenue and Pike Street, with breathtaking views of Puget Sound.
The Pike Place Market has a festive atmosphere, with plenty of street performers and vendors vying for attention.
Visitors will delight in the rich sights, sounds and aromas of this bustling market.
15 best things to do at Pike Place Market
1. See amazing fish throwing performances by fishmongers.
2. Shop for fresh produce, and take advantage of free food samples as you stroll through.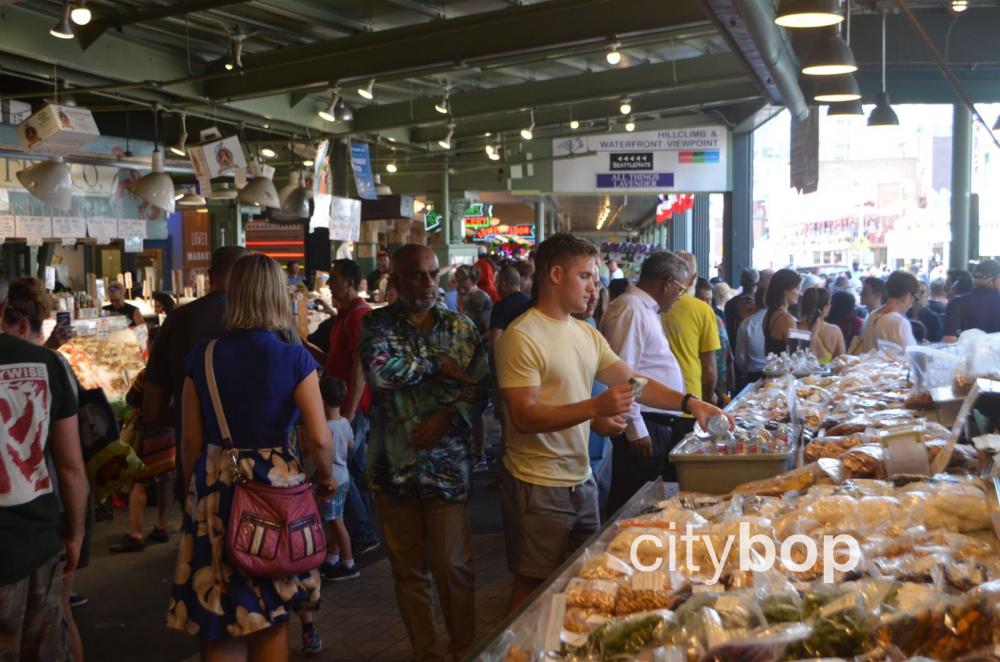 3. Smell the sweet scent of flowers wafting from the market's stalls, and purchase a bouquet.
4. Explore unique shops in the lower levels of the Pike Place Market, with fun and eclectic merchandise like 3D wood puzzles, Afghani crafts, collector coins, beads, spices, books, comics and toys.
5. Make your contribution to the colorful yet icky Gum Wall on Post Alley at the Pike Place Market.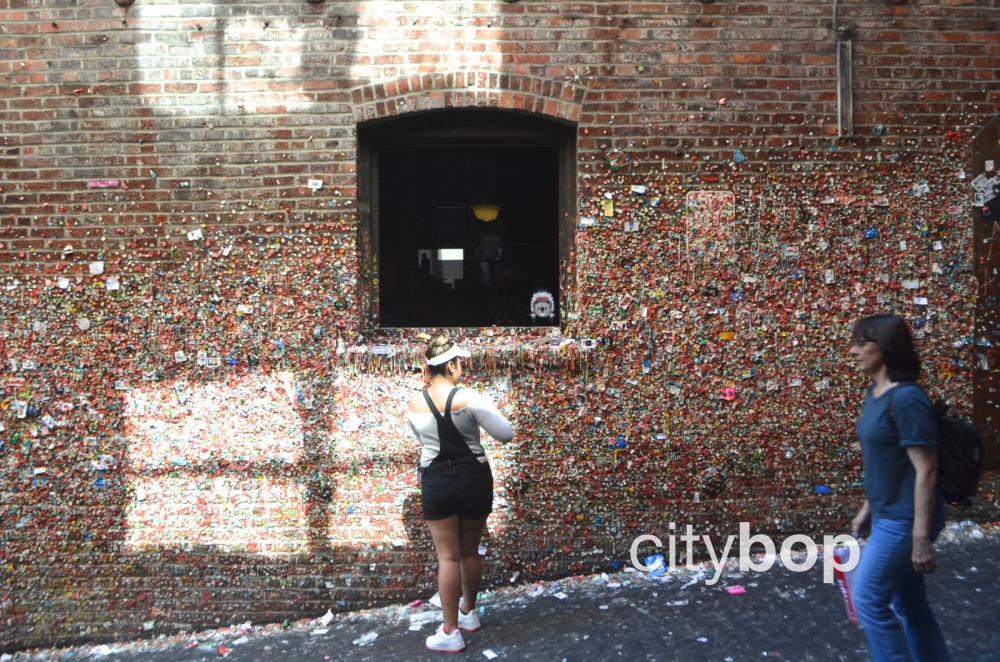 6. Take a photo beside the popular Rachel the Pig metal piggybank.
7. Stop by the Original Starbucks opened in 1971 at the Pike Place Market.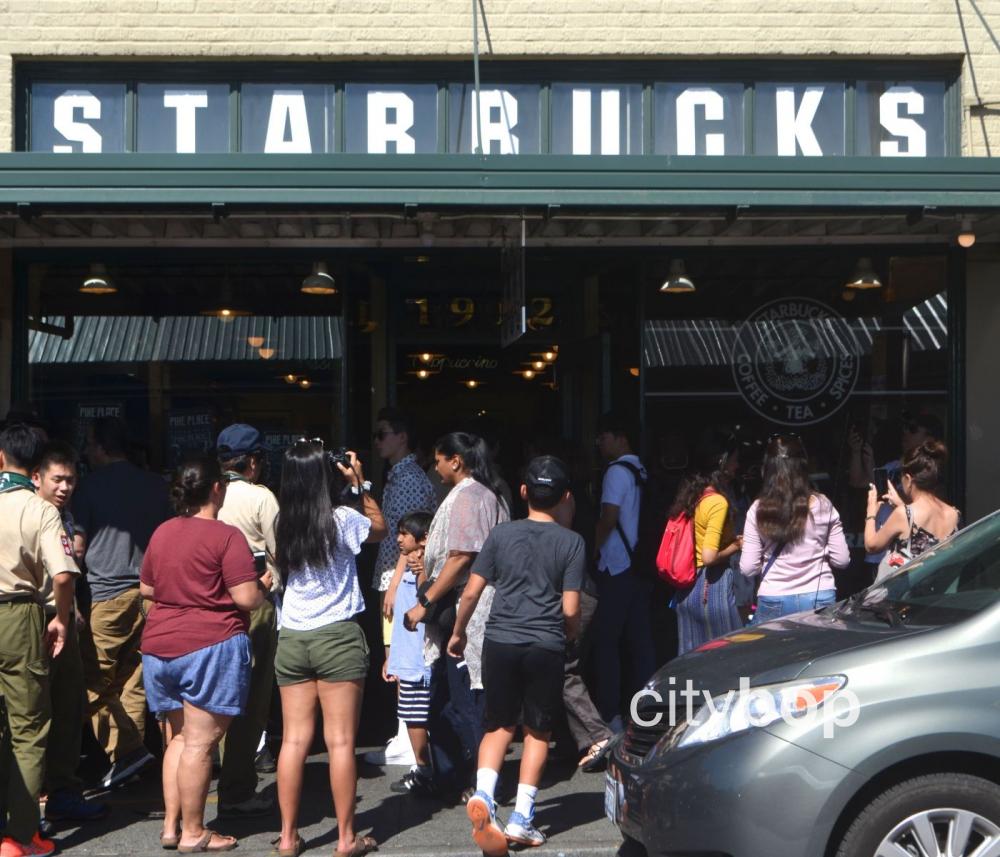 8. Enjoy incredible views of Elliot Bay and the Olympic Mountains from the deck of the new $75 million MarketFront Plaza, opened in 2017.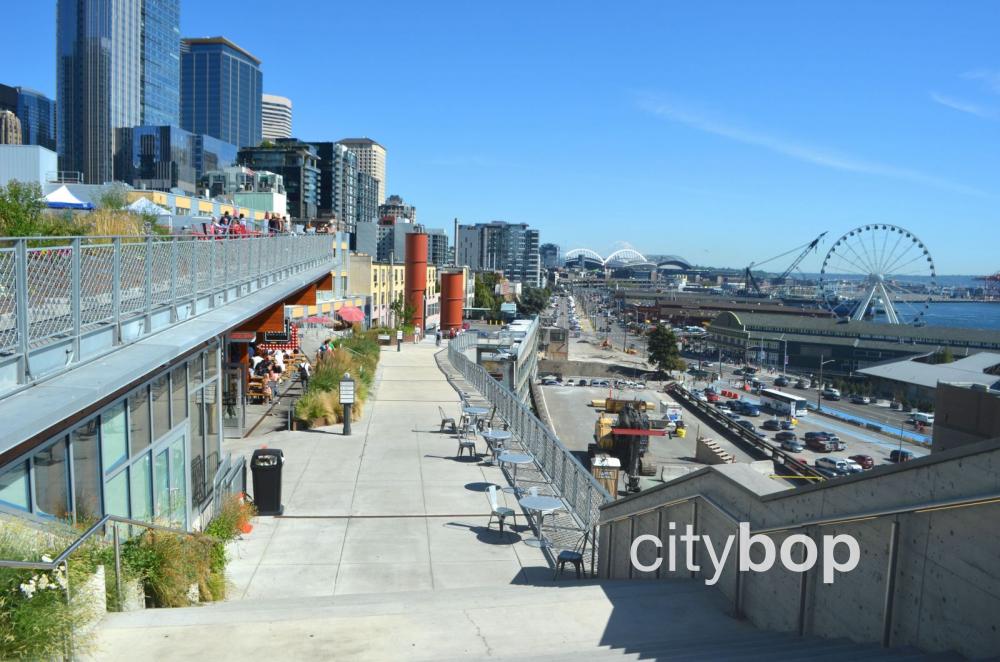 9. Shop for locally made products at the Producer's Hall at the MarketFront Plaza, with 12,000 square feet of space for artisans to sell their products.
10. Eat at Old Stove Brewing at the MarketFront Plaza, with an 80-foot wall of windows and panoramic views.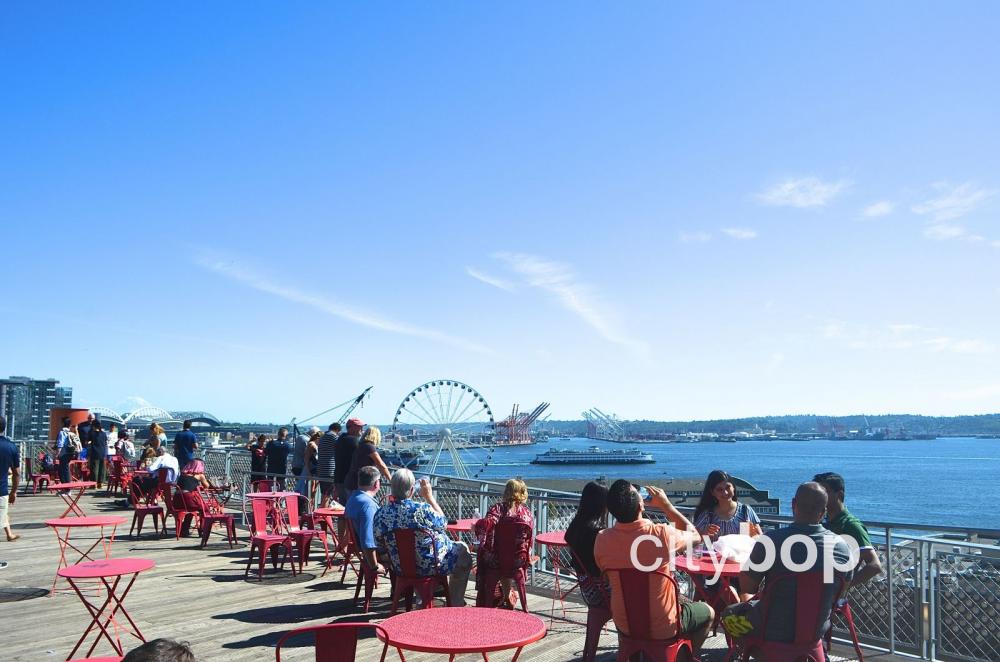 11. Find a wide selection of no frills cafes and food stands at the Pike Place Market.
12. Eat at the famous Athenian Seafood Restaurant from the Sleepless in Seattle movie.
13. Stop by Kell's Pub, a popular Irish waterhole with loads of charm and atmosphere.
14. Explore more upscale dining options at the Pike Place Market, like Pink Door, Café Campagne, and Maximilien Restaurant.
15. Book a walking tour of the Pike Place Market, like the Savor Seattle Food Tour.
Know before you go
Address: First Avenue and Pike Street.
Parking: Public Market Garage at 1531 Western Avenue.
Other things to do near the Pike Place Market
Visit other waterfront attractions like the Seattle Great Wheel (Pier 57) for soaring views over Puget Sound, or the Seattle Aquarium (Pier 59). The Seattle Art Museum is a short distance from the market in downtown.
More Restaurants & Shopping in Seattle