​Visit the terrifying Fremont Troll beneath the Aurora Bridge!
One of Seattle's most beloved pieces of public art is located in the bohemian neighborhood of Fremont, 20 minutes north of downtown.
The Fremont Troll is an 18-foot tall sculpture, under the north end of the Aurora Bridge on N 36th Avenue in Fremont (between Linden Avenue N and Winslow Place N).
Combine a trip to the Fremont Troll with a visit to the funky neighborhood of Fremont, with fabulous views of the Seattle skyline from the waterfront Gas Works Park.
Then drive 5 minutes to Ballard to explore hip Ballard Avenue NW with brewpubs, shops and restaurants. Ballard is also home to the excellent Nordic Museum. and the fascinating Ballard Locks with a cool fish ladder. Cap off the day with a sunset at Golden Gardens beach in Ballard, with panoramic views of the Olympic Mountains.
5 best things about Fremont Troll
1. The Fremont Troll is free to visit.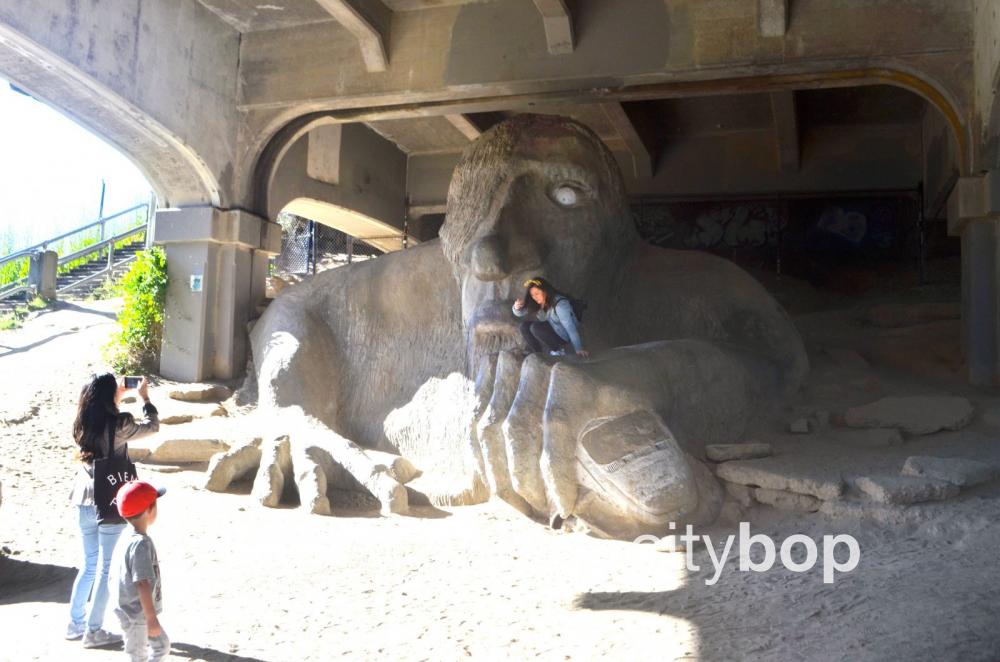 2. The Fremont Troll was created in 1990 by local designer/builder Steven Badanes, after he won an art competition run by the Fremont Arts Council. The land beneath the bridge had become a dumping ground, and was in dire need of a solution to clean it up. Therefore an art competition was proposed to fill the space with something new and substantial.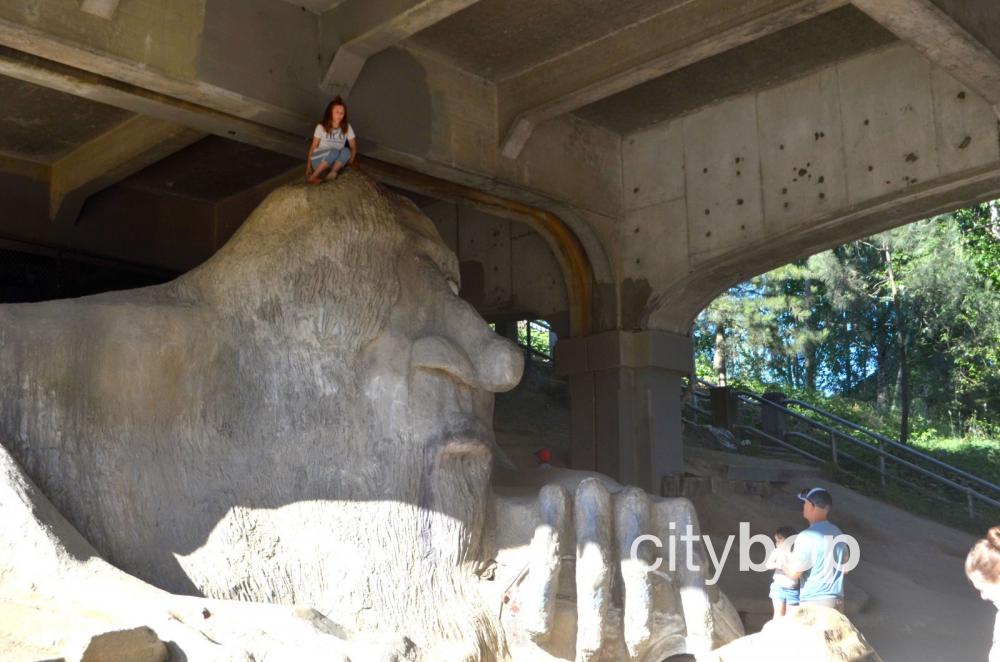 3. The Fremont Troll was constructed from steel rebar and concrete, and has a hubcap in it's eye.
4. It has an authentic Volkswagen Beetle in its left hand, which once had a Californian number place before it was stolen. Legend has it that the Fremont Troll is crushing the car to protest the influx of Californians to Seattle in the 1980s. The car once held a time capsule of Elvis memorabilia inside, but this was stolen just months after the sculpture was completed.
5. Don't miss the October 31 Troll-o-ween Party each year at the Fremont Troll, with dancing and parades!
More Sites & Landmarks in Seattle