​Visit the icky Gum Wall in Seattle's Pike Place Market.
The colorful, 50-foot long Gum Wall, is the Pike Place Market's most famous attraction.
The Gum Wall is located in Post Alley next to the Market Theater, down the stairs from the market. Look for the signs to the Market Theater.
Bring your gum, blow a bubble, slap it up against the Gum Wall, and take a selfie!
10 fun things to know about the Gum Wall.
1. The tradition started in 1993, while patrons were waiting in line to see a show at the Market Theater. Back then they wrapped coins in gum before attaching it to the wall. Theater employees removed the gum, but gave up when new gum immediately re-appeared.
2. The stench is a little overpowering, so brace yourself!
3. The Gum Wall was first cleaned after twenty years in 2015, when 2,350 pounds of gum was removed with powerful steam cleaners. These cleanings are now an annual event, and are necessary to preserve the integrity of these historic bricks.
4. The temperature on the steam cleaners gets up to 280 degrees to ensure successful removal. However, it only takes a short time after each cleaning for the Gum Wall to fill up again.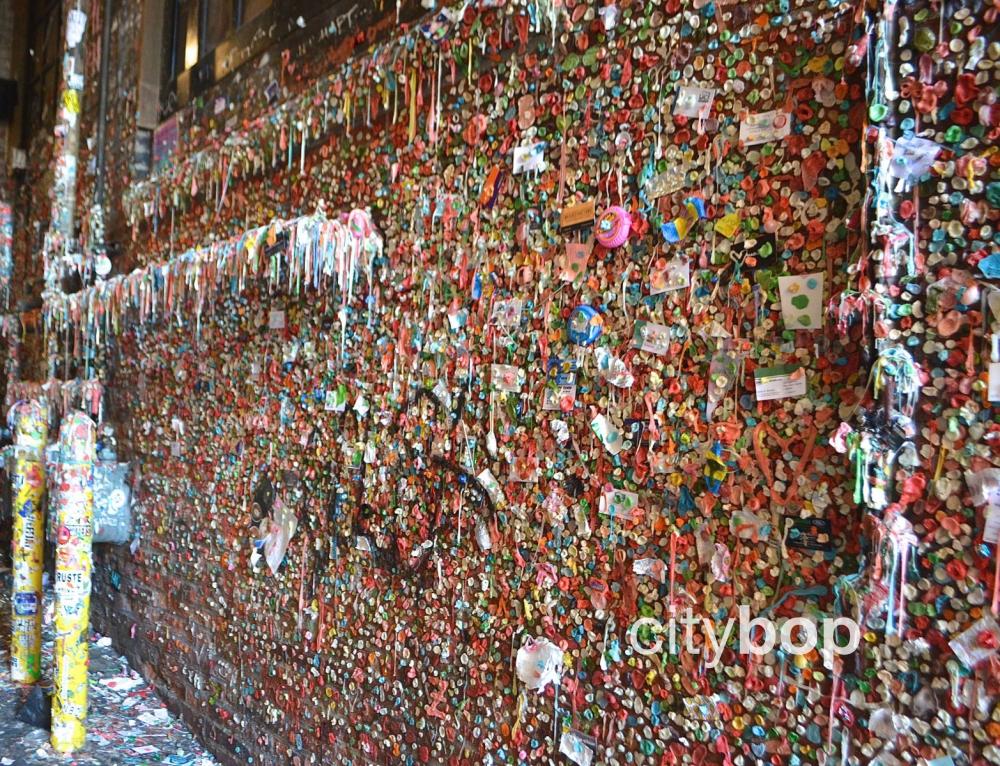 5. The gum is artfully displayed, appearing like dripping wax on the window-sills and pipes.
6. Visitors get creative with their gum creations, fashioning love-hearts, butterflies and letters out of their gum. It's a giant work of collective art, constantly growing and evolving.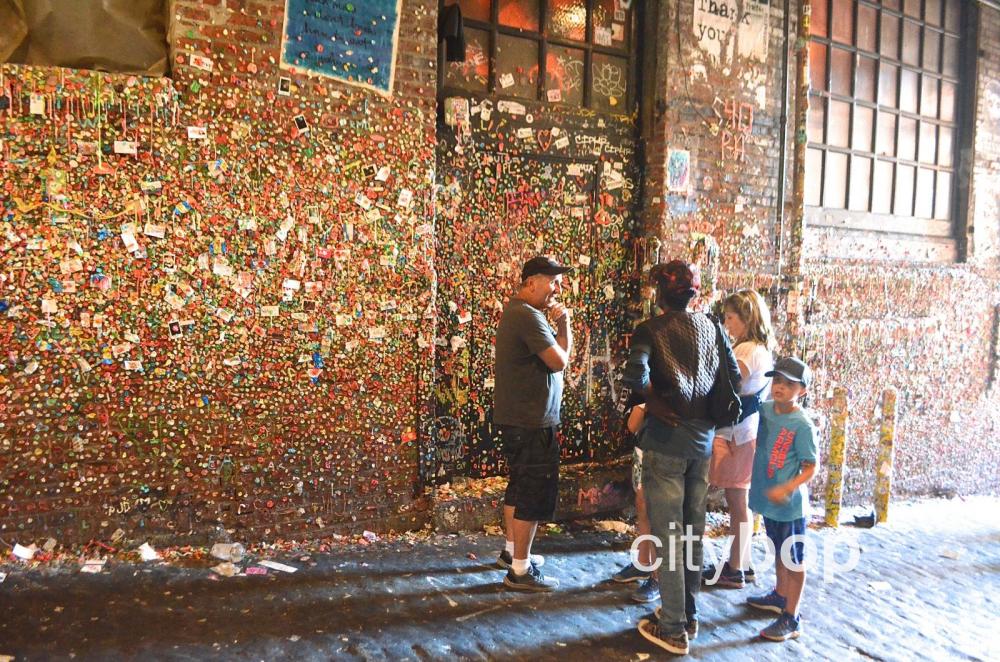 7. Business Cards are a popular item to stick to the Gum Wall. Don't forget yours!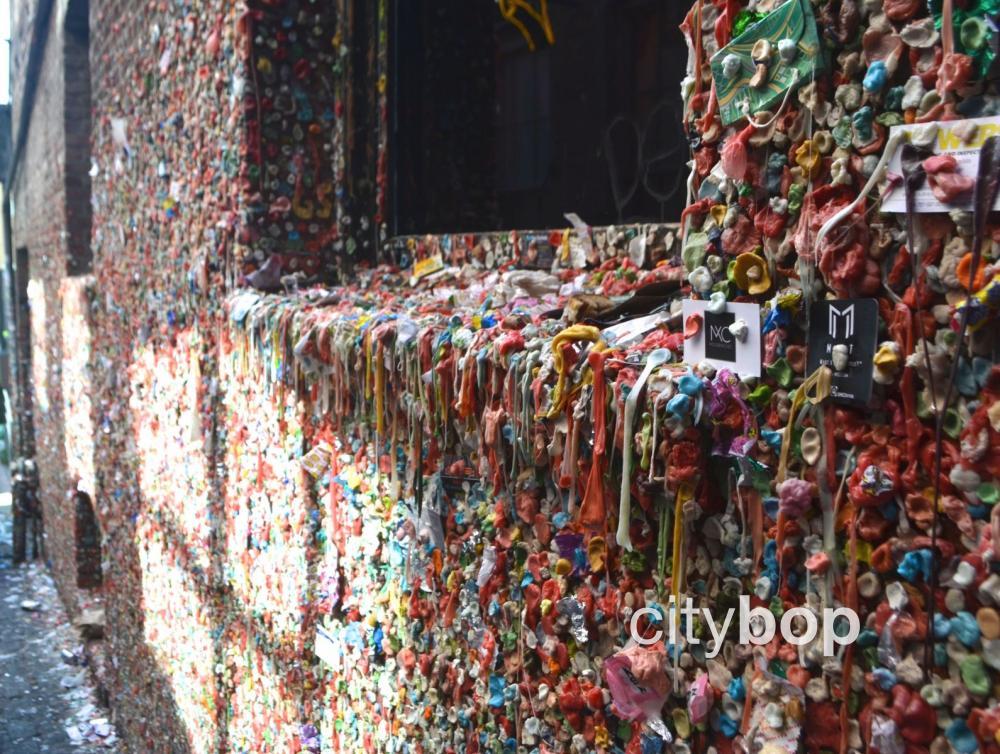 8. Read inspirational messages, and see other momentos stuck to the wall.
9. The Gum Wall is a popular location for wedding photos and photo shoots.
10. Visit other waterfront attractions near the Gum Wall, like the Pike Place Market, Seattle Aquarium, and Seattle Great Wheel.
More Sites & Landmarks in Seattle