Visit a 10,000 square foot beer hall in Seattle, with five bocce ball courts!
The Rhein Haus beer hall is located in Seattle's Capitol Hill, 5 minutes from downtown, with an incredibly fun atmosphere.
Visit the huge, noisy beer hall inside with five bocce ball courts, and seating at tables or the bar. The exposed beams, industrial lighting, and bavarian-themed antiques give this space a unique ambiance. It's also caters to the American sports bar crowd, with big screen TVs to watch all the games.
You can also walk outside to the lovely biergarten with a firepit and bar, and sheltered tables.
The Rhein Haus is at 912 12th Ave, Seattle, WA 98122. Check hours.
5 best things about the Rhein Haus Seattle
1. This historic building used to be an old candy factory, and oozes charm and character.
2. The five bocce ball courts can be rented by the hour.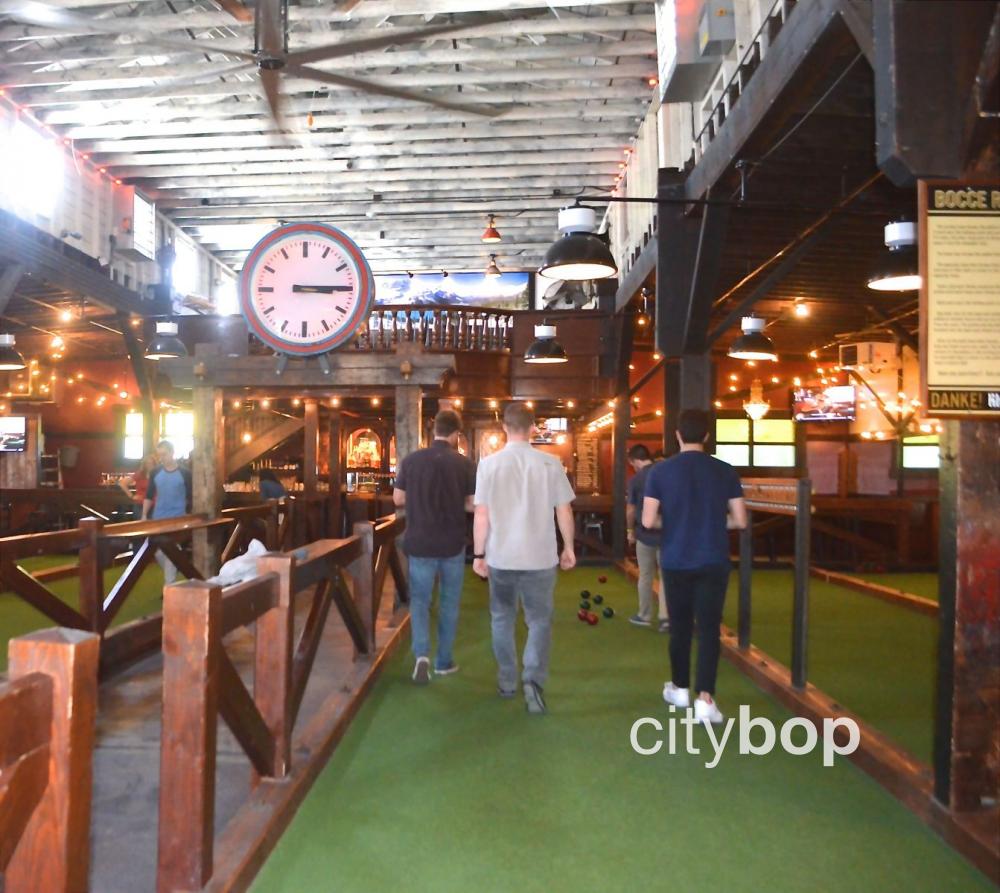 3. Chow down on delicious house-made bratwurst, giant pretzels and pork schnitzels in the beer hall at the Rhein Haus Seattle, then wash it down with a choice of 24 different draft beers.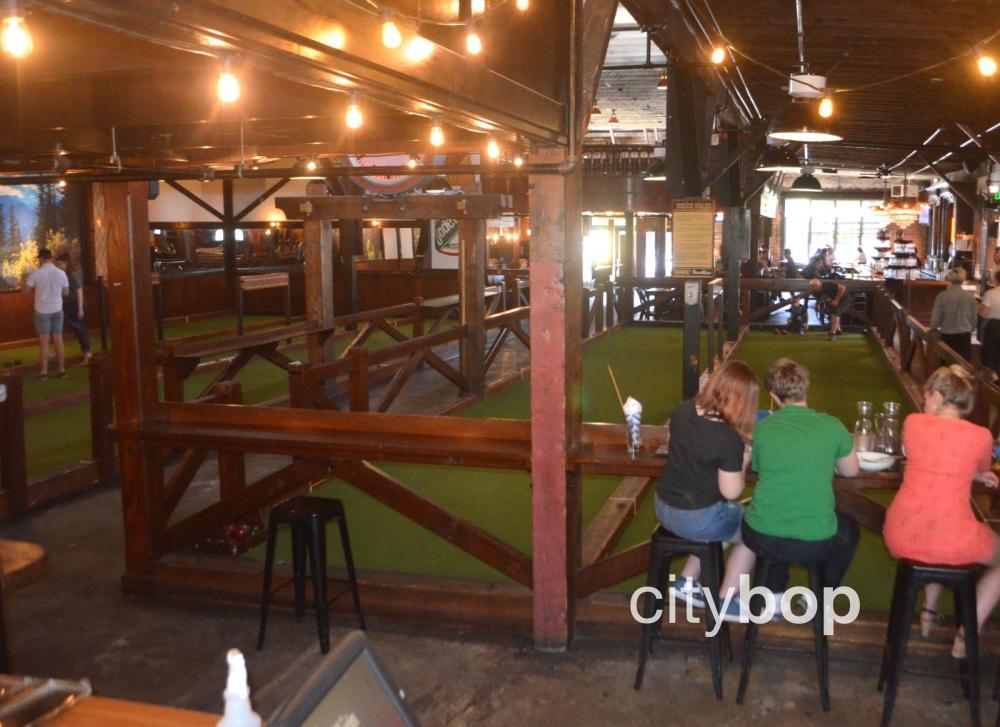 4. The charming biergarten at Rhein Haus Seattle has patio seating, a firepit and another bocce ball court.
5. There are also two mezzanine-level seating areas with a bird's eye view of the fun below. Perfect for private events!
Know before you go
Rhein Haus Seattle address:

912 12th Ave, Seattle, WA 98122.

Hours: check here.
More Restaurants & Shopping in Seattle