The picturesque Woodinville winery area is twenty minutes away from Seattle, home to over forty wineries.
For a quiet afternoon in a rural setting with rolling green lawns and lush gardens, travel to the Woodinville wineries.
The best known wineries are Chateau St Michelle, Columbia Winery, and the Maryhill Tasting Room.
Many of the tasting rooms are by reservation only, so always check ahead.
10 best Woodinville wineries
1. Chateau St Michelle: Chateau St Michelle is the most popular of all Woodinville wineries, and is housed in an elegant stone building. Step inside the modern tasting room and peruse the wine menu. Upstairs is an exclusive room for speciality wine tastings. You can also pick up some gourmet treats for a picnic on the enchanting lawns. In summertime there's a full schedule of concerts to enjoy out on the lawns. Tasting room hours.
2. Columbia Winery: The Columbia Winery is down the road from Chateau St Michelle, and is equally as lovely. Sit beside the cosy gas fireplace in winter, while sipping wines. Reservation only tastings.
3. JM Cellars: Enjoy a wine tasting of signature Washington State wines, on a lovely patio in a seven-acre arboretum with a firepit and bocce ball court. Reservation only tastings.
4. Novelty Hill Januik Winery: Stop by this contemporary tasting room, and sample Washington wines. Reservation only tastings.
5. DeLille Cellars: DeLille Cellars was founded in 1992 and has a sleek new, multi-story tasting room in Hollywood Station, at the old Redhook Brewery. Reservation only tastings.
6. Cascade Cliffs Vineyard and Winery: Taste wines from Cascade Cliff's 20-acre vineyard on the Columbia River. Reservation only tastings.
7. Castillo de Feliciana Winery: Experience Spanish-inspired wines from the Walla Walla region, and order delicious growlers of Sangria during summertime. Reservation only tastings.
8. The Woodhouse Wine Estates: Visit a beautiful tasting room in a relaxed atmosphere, with award winning wine labels like Darighe, Dussek and Kennedy Shah. Tasting room hours.
9. Caleano Winery: Sample fine wines from Washington State Vineyards in a friendly setting. Tasting room hours.
10. Maryhill Tasting Room: Visit the historic tasting room at Woodinville's Hollywood Schoolhouse. Tasting room hours.
Great restaurants near Woodinville wineries.
Upscale restaurants
After completing your Woodinville wineries tour, consider some upscale dining options like Barking Frog or Herb Farm, just adjacent to the luxurious Willows Lodge.
The Barking Frog restaurant has a casual atmosphere with lovely fire pits to congregate around in winter.
The Herb Farm is for special occasions, with 9-course narrated dinners served from produce in their garden. This is an incredible culinary experience, and the historic dining room adds to the dining ambience. For a real treat you can also stay in one of their superb suites.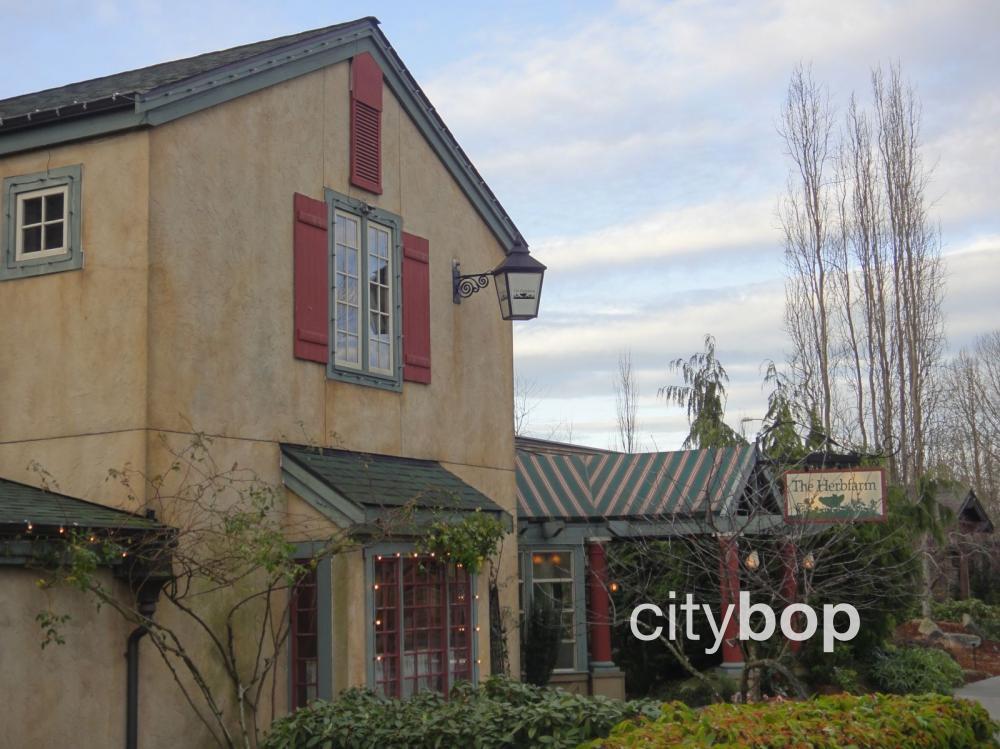 Casual restaurants and pubs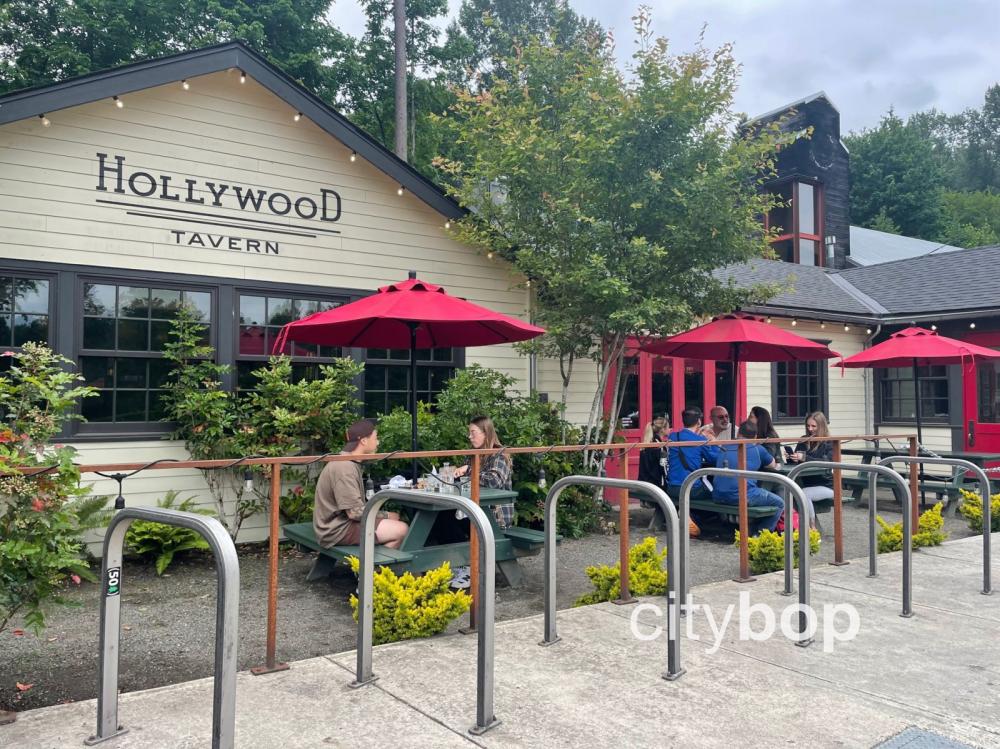 The Hollywood Tavern at Woodinville, has a fantastic firepit area on the patio, or you can enjoy the cosy ambiance inside this historic watering house that has been here since 1947.
There's plenty of seating on the patio.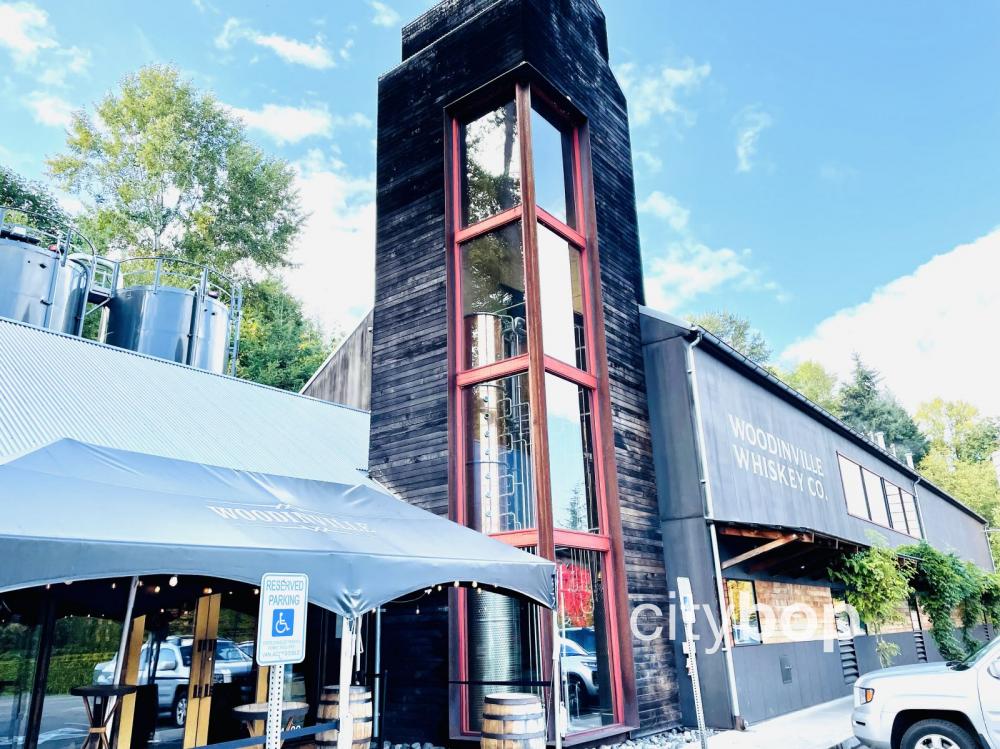 The award winning Woodinville Whiskey Company is next door, with handcrafted small batch spirits.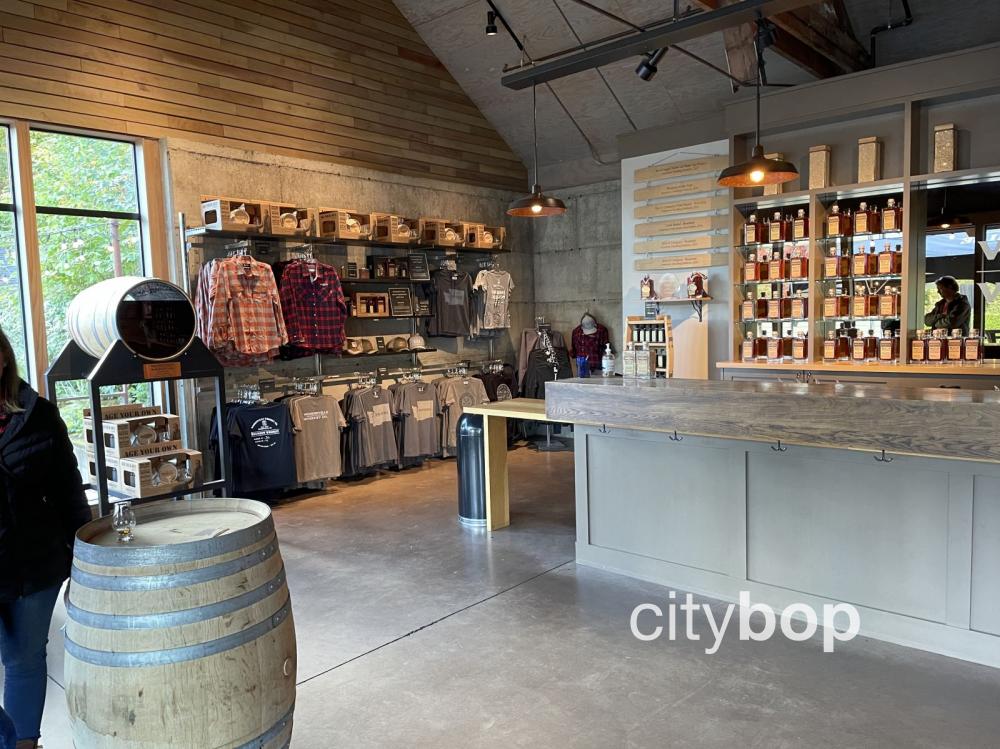 The Woodinville Whiskey Company is the recipient of countless awards from the annual San Francisco World Spirits Competition, and American Distilling Institute Spirits Competition. Forbes magazine stated that "Woodinville May Just Be the Best Craft Whiskey in America."
More Restaurants & Shopping in Seattle