The Starbucks Reserve Roastery Seattle is a destination experience for coffee aficionados.
The Reserve Roastery is housed in a sleek 15,000 square foot space in the trendy inner-city neighborhood of Capitol Hill.
There are only four other Starbucks Reserve Roastery's in the world, in Tokyo, Shanghai, Milan and New York. They are designed to showcase only the rarest and most exceptional Starbucks blends.
The sheer scale of the Seattle Starbucks Reserve Roastery is impressive. It's divided into four different coffee bars, a library, cafe, gift shop, and roasting area.
It's located at 1124 Pike Street, 98101. Check hours here.
10 best things to do at Starbucks Reserve Roastery Seattle
1. Sample cold brew, expresso flights and chocolate pairings at the Main Bar.
Walk through the entrance of the Starbucks Reserve Roastery to see the Main Bar. This gorgeous bar is crafted from teak and stone marble, with comfortable stools to sit on while you indulge in your favorite drinks.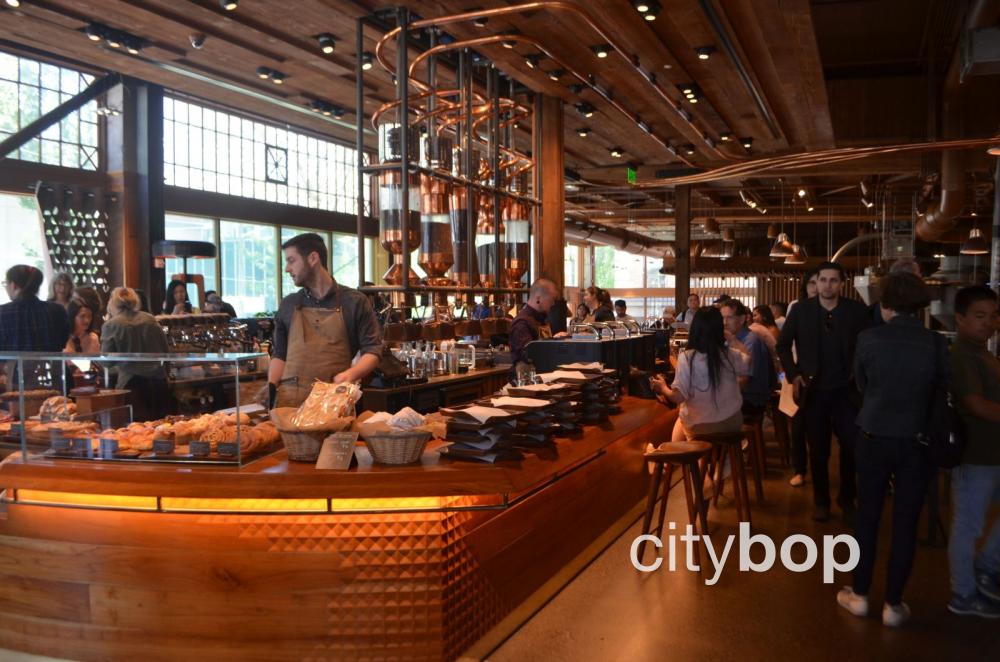 2. Check out the five beautiful bronze bean hoppers behind the Main Bar.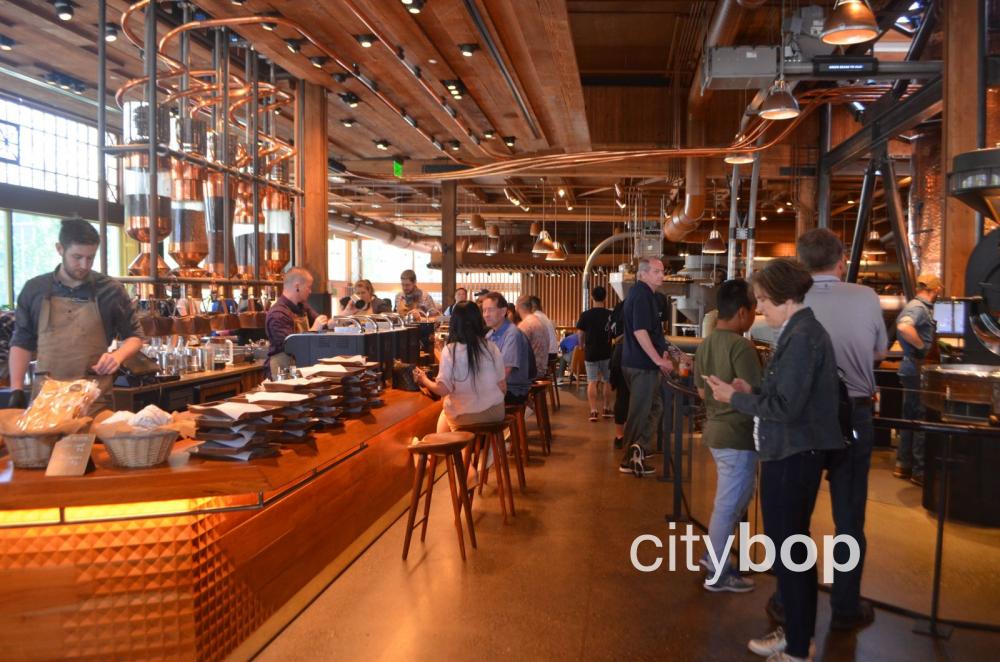 3. Take home a bag of coffee beans from the Scooping Bar.
The Scooping Bar is just across from the Main Bar, and staffed by an expert Coffee Master who can help you make the right selection about coffee beans.
4. Visit the Mixology Bar just east of the Scooping Bar, serving up signature coffee cocktails.
5. Stop by the Experience Bar at the north rear of the Roastery near the library, with classes and instruction on coffee.
The coffee library has over 200 titles on coffee worth perusing. Who knew there were so many books about coffee!
6. Check out the Roasting Area to learn the process of coffee making.
Stop by the Roasting Area to observe the whole journey of coffee making. The coffee is transported from the storage silos to the two roasters, then sits in the stunning, hand hammered copper cask after roasting.
Look up at the black and white Solari Board to see what's roasting today.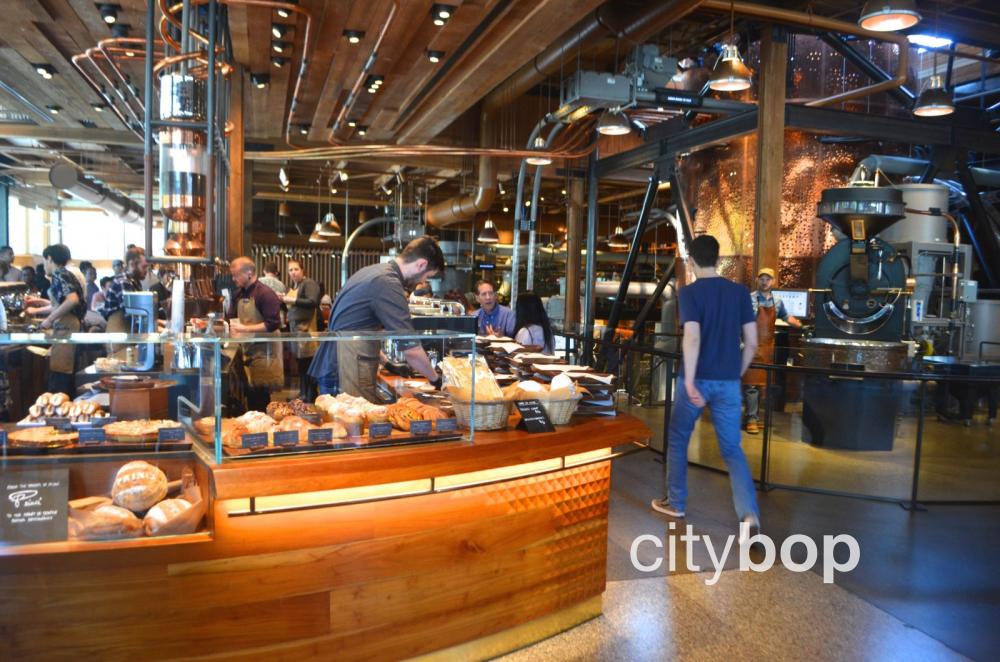 7. Look more closely at the beautiful map of the world on the copper cask in the Roasting Area.
The light creates a beautiful effect by bouncing off this copper cask and projecting the map of the world on the floor.
8. Enjoy a meal at trendy cafe Princi, that serves up artisanal pizzas, pastries and desserts.
9. Pick up some gifts at the Handpicked at the Roastery merchandising area.
10. Explore other shops and restaurants in vibrant Capitol Hill.
Visit the famous Elliott Bay Book Company or nearby Volunteer Park with a fabulous museum, conservatory and splashpad. The Frye Art Museum is just south of Capitol Hill, and the Seattle Japanese Garden is a few minutes east.
Know before you go
Address: 1124 Pike Street, 98101.
Hours: Check hours here

.
More Restaurants & Shopping in Seattle